Women's Soccer Hosts Tournament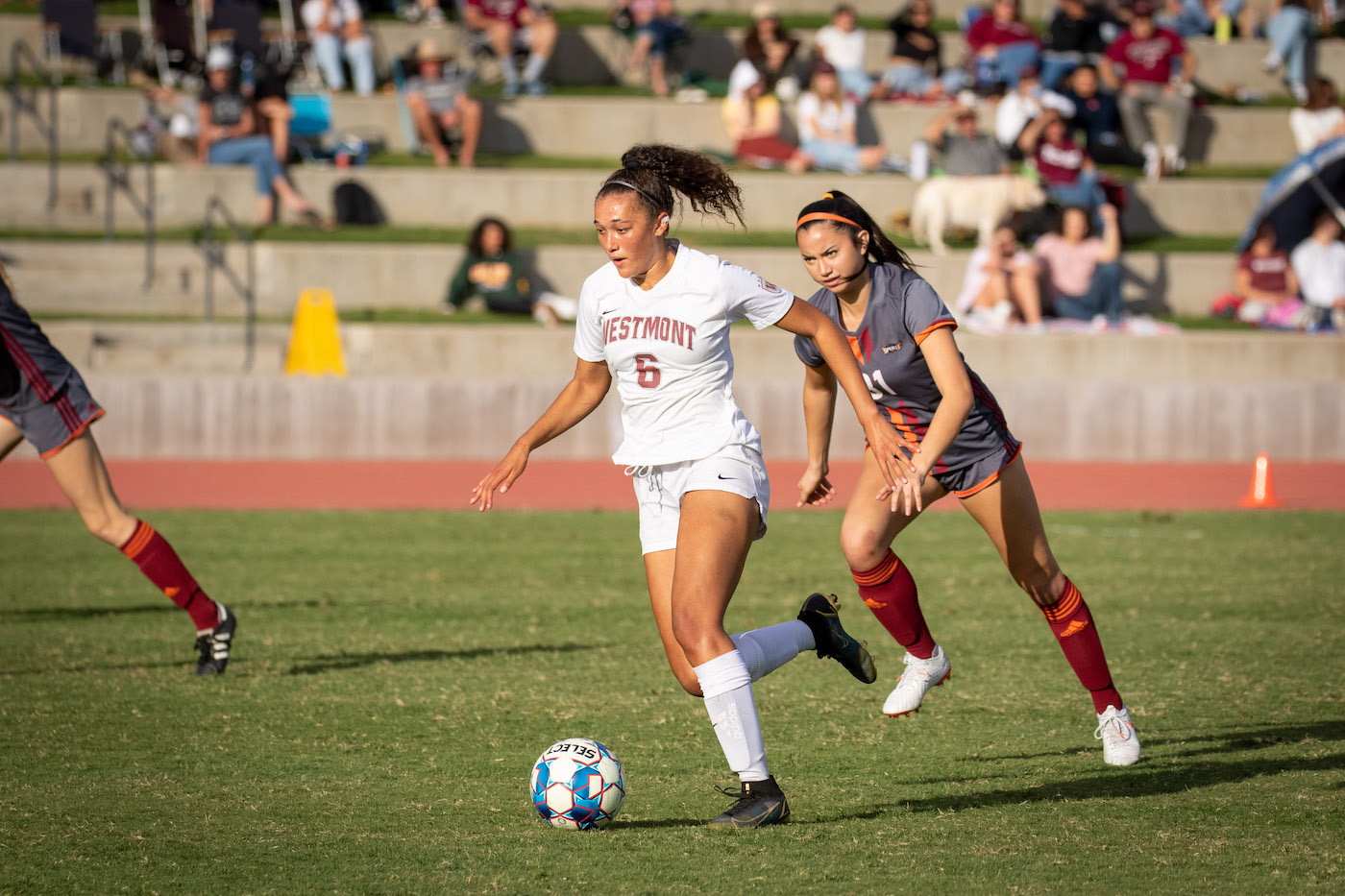 The No. 17 Westmont women's soccer team hosts the Golden State Athletic Conference Tournament beginning Thursday, November 11, with two semifinal games on Thorrington Field. Ottawa (Arizona) will play Hope International at 11 am and the Warriors, co-champions of the GSAC regular season, will battle The Master's at 1:30 pm. The winners will face off on Saturday, November 13, at 1 pm.
Westmont is led by five players who were named to the 2021 All-GSAC Women's Soccer Team: senior Teagan Matye of Roseville; juniors Taylie Scott of Maple Grove, Minnesota, and Grace Duckens from Rancho Santa Margarita; sophomore Daisy Alvarez of Long Beach; and freshman Shayna Stock of Redondo Beach.
Tickets, which cost $10 for general admission, $5 for students and seniors, may be purchased at gsacsports.org/tickets.
You might also be interested in...