Going for Baroque: Symphony's Musical Pyrotechnics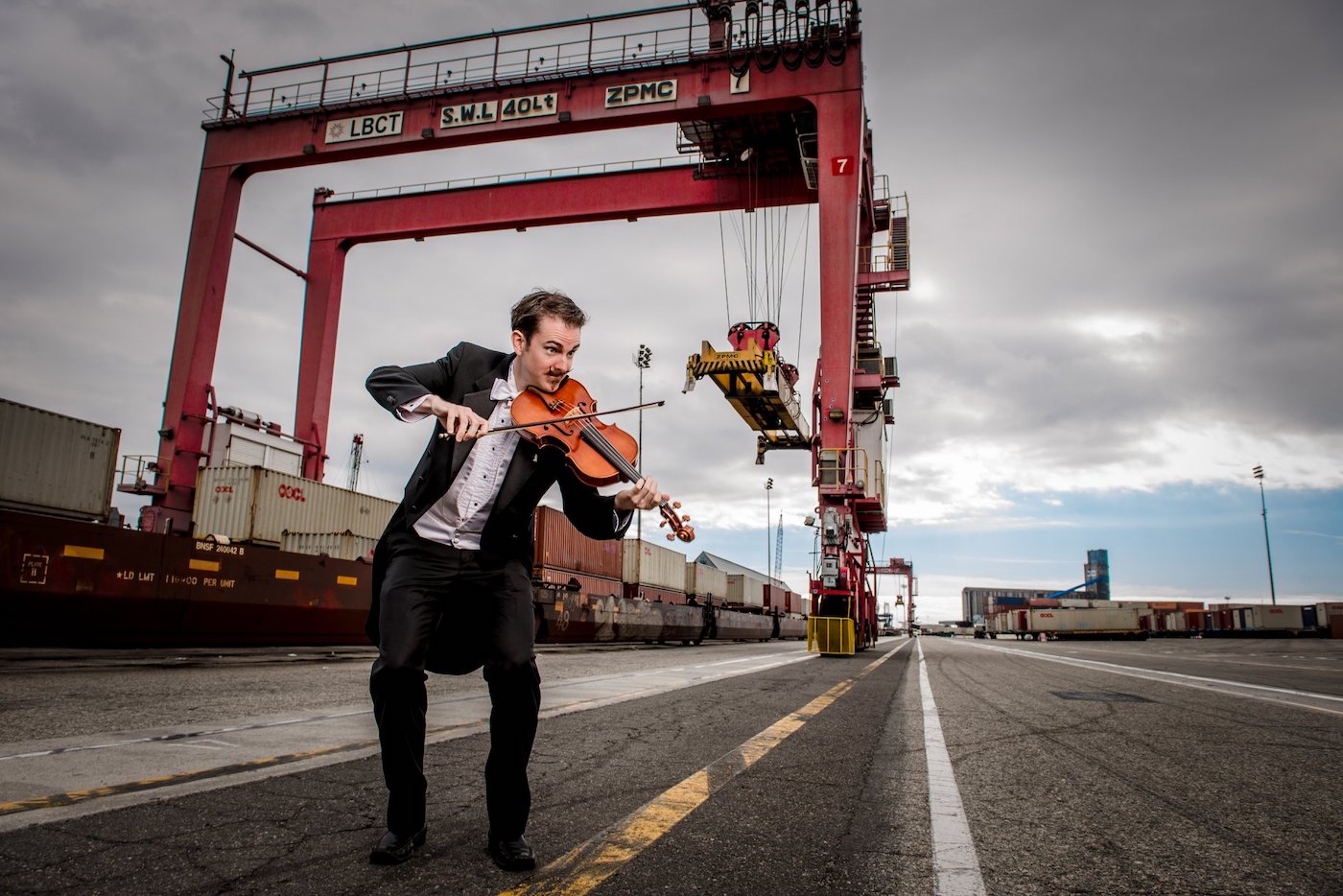 Moving on with Music Academy connections, Baroque master Nic McGegan — who led chamber orchestra fellow concerts for MAW's summer festival for several seasons dating back a few years — makes his debut as guest conductor of the Santa Barbara Symphony for its Royal Fireworks program November 13 and 14 at the Granada Theatre.
The ebullient and effusive McGegan was as effervescent as ever as he talked about conducting the National Symphony and his accommodations at the famed Watergate Hotel in Washington last weekend, although the British native was more excited about being able to walk all around the nation's capital than staying at the site of the famed break-in that derailed Nixon's presidency. It's both his conducting prowess and vast knowledge of Baroque music that sets McGegan apart from his peers, and he didn't even need to be asked a question to rave on about the program's anchor, Handel's "Music for the Royal Fireworks."
"Would you believe there were no string instruments at all, just winds and brass — 26 oboes, 12 bassoons, nine horns, nine trumpets and three sets of drums — because they had to play over the sound of actual fireworks in the open air and the king had forbidden any strings anyway," he said. "Of course, we're indoors so we'll have more of a regular orchestra with a full string section, which Handel later added."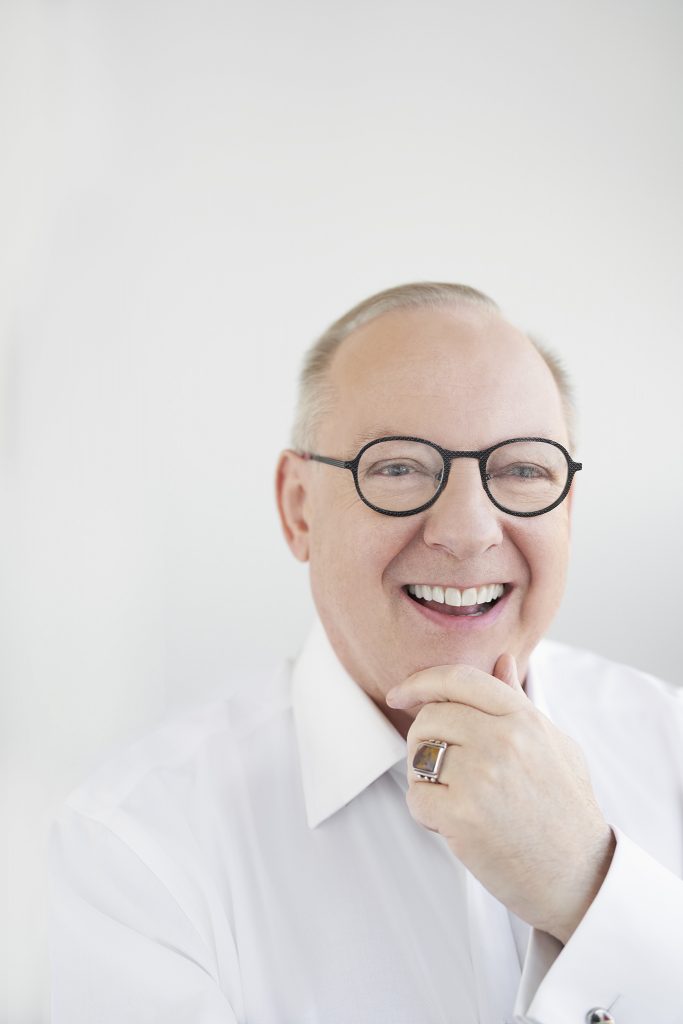 McGegan's suggested contribution to the program is the opening piece, Rameau's "Dances" from the opera Naïs, which was anything but an arbitrary choice even beyond the fact that he'd conducted it in town before with the MAW fellows.
"Just as Handel's 'Fireworks' was written for the [British] king to celebrate a peace treaty between England and France in 1748, in France they had Rameau write an opera," said McGegan, who will also lead a free masterclass at UCSB at 11 am on Friday, November 12.
Both pieces are celebrating the same event on either side of the English Channel, written more or less at the same time. These bigger pieces that have a relationship between them really bookend the program."
Not that the stuff in the middle is any less meaty, as the orchestra will play Bach's "Brandenburg Concerto No. 4 in G major" to mark the masterwork suite's 300th anniversary, plus Telemann's "Viola Concerto in G major," which the conductor called "a lovely little thing." It features the symphony's own principal violist Erik Rynearson as soloist.
"The 300th anniversary was actually in March, but there weren't nearly as many live concert opportunities then," McGegan explained, once again charmingly evoking his encyclopedic knowledge that was refined over his 34-year tenure as Music Director of Philharmonia Baroque Orchestra and Chorale that came to a close just last year. "The whole program is a nice way to bring back more normal music making and maybe play catch up a little bit by putting one of these anniversary pieces in."
For McGegan, Baroque is a beautiful way to bring back live music, as the concert represents the first music-only return to the Granada for the symphony.
"The pieces aren't very long and they're very engaging and approachable with very good tunes and very good rhythm that you could tap your feet to. You can even sing along to it," he added, the twinkle in his eye apparent even over the phone. "But please don't."
Classical Corner: Bach to Basics 
The crowded calendar continues with violinist Leonidas Kavakos and pianist Yuja Wang, both of whom have performed in recital previously at Hahn Hall for UCSB Arts & Lectures, teaming up for a program of two Bach sonatas and ones by Busoni and Shostakovich at Campbell Hall on Friday, November 12… Bach is also on the bill when the Santa Barbara Music Club presents its first program since February 2020 as organists Raymond Egan, Adán Fernández, and Thomas Joyce play works by the Baroque genius and pieces from Mendelssohn, Maurice Duruflé, Florence Price, and Egan's own compositions at Trinity Episcopal Church on Saturday, November 13. Visit SBMusicClub.org.
Focus on Film: Marvel-ing at Movie Magic
Over the past year, the world has heard a lot from Chloé Zhao as the writer-director's timely film Nomadland won Oscars as both Best Picture and for Zhao as director, not to mention star Frances McDormand. What's even more exciting for locals is that Zhao lives in Ojai, and it was in her driveway that McDormand first spent the night in an Econoline van to test out the eventual primary set for Nomadland. Zhao takes quite the left turn with her brand-new film, Eternals, the latest superhero film based on a Marvel Comics story, which opened last Friday to big box office success on par with its current Marvel-mate mega-hit Shang-Chi and the Legend of the Ten Rings. The writer-director is making a special appearance for closing weekend of the 2021 Ojai Film Festival on Saturday, November 13, when she will be screening her 2017 film The Rider followed by a Q&A session that will likely touch on all three movies and her life in Ojai. Visit https://ojai filmfestival.com.
Speaking of Ten Rings, the film that combines wuxia fantasy and martial arts choreography in Marvel Studios' first movie with an Asian leading actor also has a local flavor this week as the next installment in UCSB Carsey-Wolf Center's Script to Screen series. Director and co-writer Destin Daniel Cretton will join Pollock Theater director Matt Ryan for a virtual conversation on Thursday, November 18, and while there is no screening component to the free event, you can catch Ten Rings in the local cineplex, or streaming on Disney Plus starting November 12. Register at www.carseywolf.ucsb.edu/pollock.
Pop and Jazz Notes
Santa Barbara's tireless classic rock band Doublewide Kings, fronted by Montecito's philanthropic leader Palmer Jackson, Jr., return to the Lobero on Saturday, November 13, to revisit the Allman Brothers Band catalog. If their version of "In Memory of Elizabeth Reed" as heard at Roar & Pour in front of the Granada (where Jackson is executive chairman) is any indication, the ABB will be well served, including, we're told, some extended jams… The rootsy revival continues the next night at the Lobero when Andrew Duhon, a New Orleans-bred singer-songwriter whose songs in the three-minute novel variety have earned comparisons to John Prine and Jim Croce, shares the stage with back-in-Santa Barbara band The Bryan Titus Trio…. Singer-songwriter Peter Harper, still emerging from being known as Ben Harper's youngest brother, returns to showcase two sets of music at SOhO on Wednesday, November 17.
Festival Fever
Head up the San Marcos Pass over the next two weekends to experience festivals about as divergent as could be imagined. The 37th annual Vaquero Show, which celebrates Western lifestyle and horsemanship in the community, saddles up November 12-14 at The Santa Ynez Valley Historical Museum. Events include a big fundraising gala; a two-day sale with craftspeople showing hand-tooled leather saddles, braided Vaquero-styled riatas, bridles, reins, and other Vaquero-inspired horse tack as well as quality Western artwork, apparel, jewelry and more; and a pig roast and barn dance — new for 2021 — at the Pork Palace, with live country-Western swing music from Monte Mills & the Lucky Horseshoe Band. Visit www.santaynezmuseum.org.
The following weekend, Lucidity Festival — or at least the "Lucid Family" — gathers once again at Live Oak Campground for the first time in more than 30 months as the last two formal festivals fell victim to Covid concerns. "Medicine of the Moment" is a much smaller affair but no less immersive as the two-day campout set in "the hyper-now" features music, outdoor games, local organic food, and libations as well as that special, albeit COVID-protocol compliant, Lucidity vibe heading into the winter season. Visit www.facebook.com/LucidityFestival for details.
You might also be interested in...