Immediate Need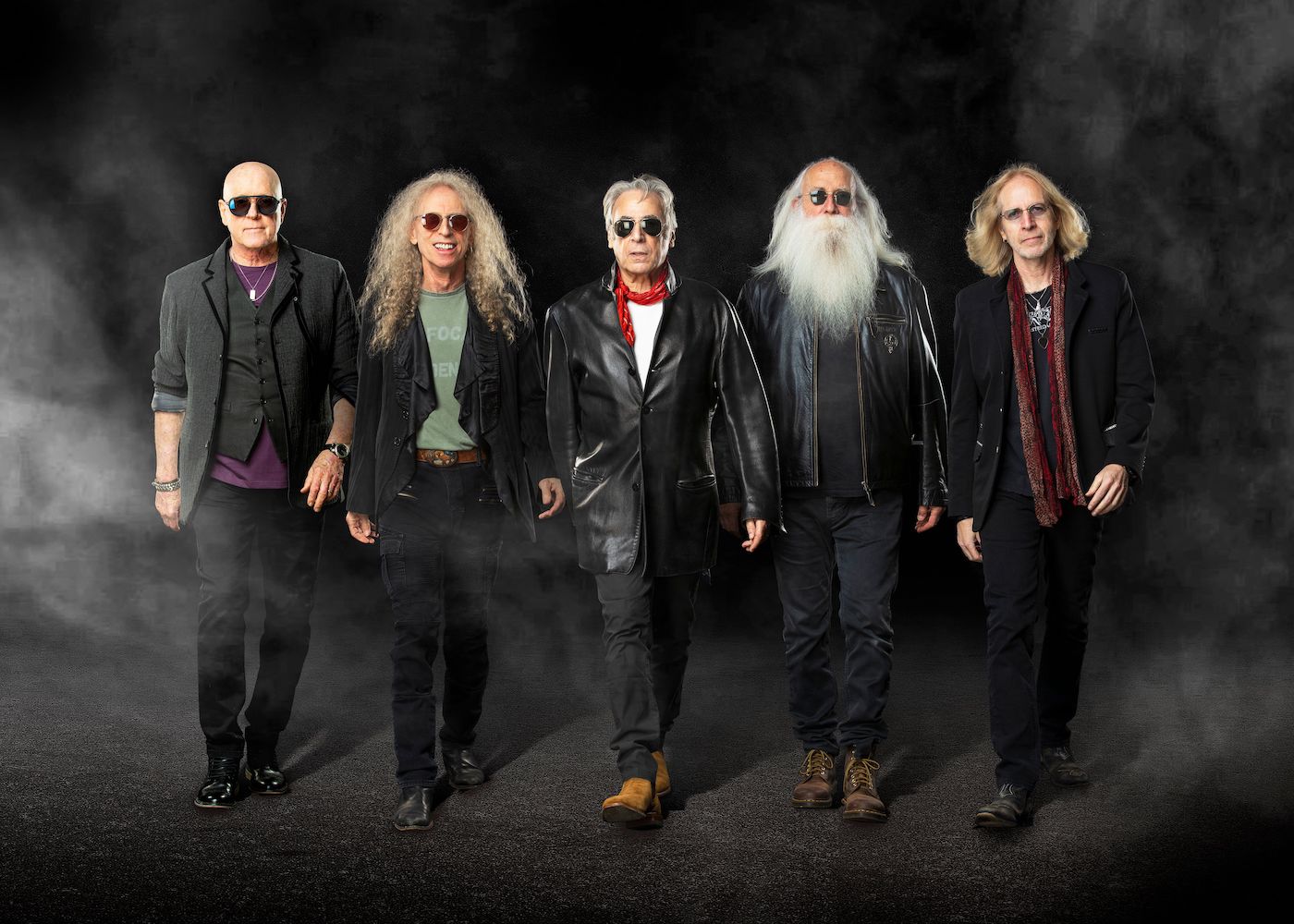 It's very possible you may never have heard of Waddy Wachtel much less of his band The Immediate Family, who return to the Lobero Theatre on Saturday, November 6. But there's little doubt that you are intimately familiar with Wachtel's guitar work and that of his band mates Danny Kortchmar (guitars), Leland Sklar (bass), and Russ Kunkel (drums), who make up 80% of the family that it can be safe said helped to define the signature sound of the singer-songwriter era in the 1970s. Between them, the core four were the studio musicians behind seminal 1970s records by James Taylor, Carole King, Linda Ronstadt, David Crosby, Graham Nash, Neil Young, Warren Zevon, and Carly Simon, among others.
The musicians quickly developed shorthand and camaraderie as well as a sturdy but flexible sound that everyone wanted.
"The spontaneity that we would bring to record dates was what started changing the shape of the way records were made," Wachtel recalled. "We would also contribute collective input for the arrangements rather than just looking at the chart and reading it note-for-note. We had these explosions of creativity and experimenting that just seemed to work. Especially Danny and I on guitars being able to stretch it on the solos and more. People really started digging that and we started getting hired over and over again."
The four players who tallied credits on upwards of 5,000 records, many of which are considered prime examples of classic rock, often also went out on the road behind the future Hall of Famers, and still back some of them up to this day.
"We became part of the personality that was being presented, and that's why we'd get hired to tour with them because they wanted to have that same sound," Wachtel said.
The foursome had largely gone their separate ways over the last decade or longer, with the guitarist serving as a regular in Stevie Nicks' band for decades, and that's his soaring solo on Steve Perry's "Oh, Sherry," for example, one of far too many memories for the session stalwart. But then Kortchmar's Japanese album and gigs brought them back together in 2019 just when Wachtel was back in town on a break, with Steve Postell joining the quartet for Kortchmar's original project. Immediate Family was the obvious name choice for the group that grew out of the experience, Wachtel said. "Danny just looked at us and said that's what we are, and he was right. I mean, I've been playing with these guys for half a century."
Right away, it seemed like the backing band was ready for prime time, with the group forging a more forceful rock 'n' roll sound than heard on most of their other projects. Wachtel as a lead player was thrilled.
"It's hard to get three guitars cooperating, but it's a great blend," he said. "Steve bridges the gap between where Danny and I live. We've played together for so long that we know where the other guy is and isn't. Steve knows how to float between us adding more of a textural element, doing something completely unrelated."
After being sidelined for the bulk of the pandemic, Immediate Family is finally releasing its debut studio recording under its own name, with Wachtel's name on nine of the 12 songs that range from hard-drivin' rockers to power ballads and beyond. The Lobero show is an early stop on a cross-country tour where folks will get a chance to see what Wachtel and Kortchmar, with Postell and the rhythm section, can do without a big-name singer-songwriter standing on stage in front of them. If the show is anything like the Family's first appearance at the theater late in 2019, we're in for a great night of original rock sprinkled with the classic songs they played on and/or co-wrote, from Zevon's "Werewolves of London" to Don Henley's "New York Minute."
Fasten your seatbelts, because Wachtel won't be wearing his.
"It's been an amazing journey," he said. "I'm 74 years old, still holding up, a pick in my hand, and a guitar around my neck. It's been a wild ride and it's still going."
A Wild Time
We don't know much about Wild Horses, a new country music festival presented by Outriders Present, the force behind the Under The Big Sky fest in Montana, other than its artists will be spanning appearances in both Santa Barbara and San Diego over the November 6-7 weekend. But it's quite a roundup for fans of honky-tonk, twang, and Americana, with Grammy- and Oscar-winning Yellowstone star Ryan Bingham, outlaw country figurehead Whitey Morgan, folk duo Jamestown Revival, and original Texas cowboy Paul Cauthen serving among the headliners who will perform outdoors at the oceanside Santa Barbara Polo Fields in Carpinteria. Info and tickets at www.outriderspresent.com. 
You might also be interested in...