Cate School Allowed Teacher to Remain on Campus for Months After Sexual Misconduct Complaint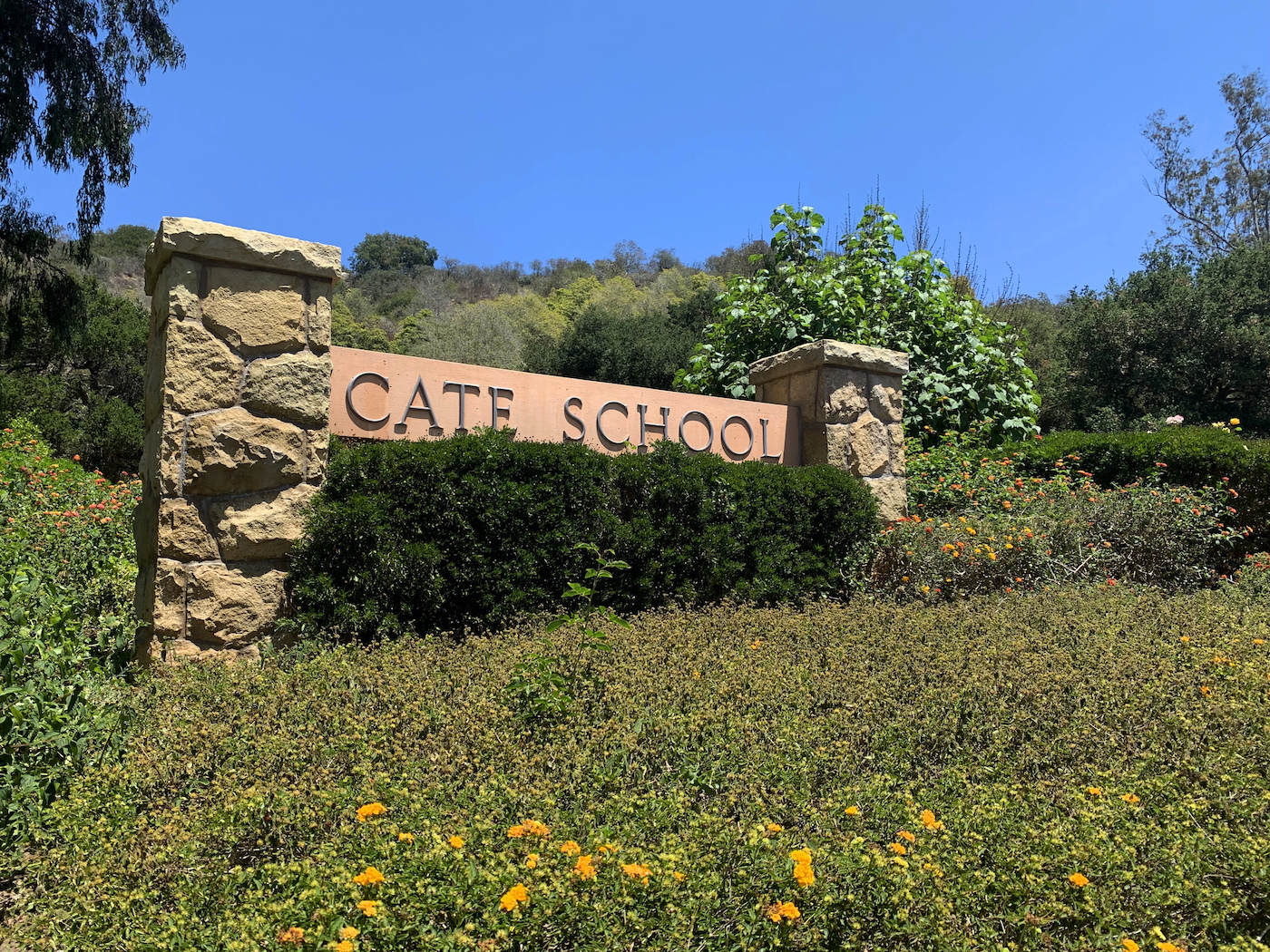 Disturbing details are emerging in the case of former Cate School teacher Da'Jon James and why he was silently exiled from the Carpinteria campus in March 2020 — with sources confirming to the Montecito Journal that the first report of alleged inappropriate sexual behavior by the chorale director actually came in November 2019.
According to multiple sources close to the situation — all of whom asked to remain anonymous due to fear of retribution by the school — James allegedly acted as a chauffeur for students to and from off-campus yoga classes. During this time, a source says he'd make comments about the girls' clothing and their appearance.
James even played a game of "Would You Rather" with the teenagers, with one question delving into the consumption of bodily fluids, which caused the group of teens to report the interaction to Cate authorities, according to the sources.
While an internal investigation took place, Cate School allegedly allowed James to continue to drive the group to yoga class for a couple of days, telling the students and parents, "he was just reading from his phone" — a fact disputed by the sources, who say that was not the case.
A high-ranking administrator would eventually call the interactions "indefensible" in a private conversation.
"We were told, 'It's terrible,' and 'that it had no place on campus,' but that [James] was reading [the question] from his phone," the source recalled. "OK, let's pretend that's true. Which we don't even know that it is. Let's pretend it slipped out [of his] mouth and said it anyway, then you would be like 'Oh my gosh, I'm so sorry girls. I should have never said that.' Or you go back to your house, and you think, 'I shouldn't have read that [aloud] and I need to talk to my manager or supervisor because this is a bad situation.' None of that happened," said the verified source.
One of the sources bristled at the idea that more teenage girls were put in potential harm's way due to the protection of James' privacy.
"[James] had access to students for months after the brave girls spoke up," a source said. "It could have been stopped right then and there. Instead, they said, 'It's not ok, but get back in the car and we'll handle it in some old-school way.' That gave him access to young girls who aren't going to have the wherewithal to speak up, especially after the first group didn't get the same amount of trust that James did."
James continued in his role as chorale director until the COVID-19 pandemic shut down all educational centers, with his departure noted at the end of a campus-wide update provided by Head of School Ben Williams.
When asked why James was not barred from campus immediately upon November's report of his improprieties or at least not allowed to continue to be around his alleged victims, Williams did not directly address the issue, simply providing a statement instead.
"Every allegation made against Mr. James was investigated by the school. Consistent with school protocols, incidents of misconduct were reported to Child Welfare Services and Mr. James' employment was terminated, he was removed from campus and directed to have no contact with any members of the Cate community. We look forward to seeing the findings of the independent third-party investigation, which we will be sharing with our community."
One source saw it differently, as James' departure also occurred as the pandemic mayhem was reaching a fever pitch.
"Convenient timing," one source said. "I do wonder if it would have happened if the pandemic didn't give them a chance to hide it. It was like an afterthought."
James was recently arrested in Colorado after being charged with sexual assault on a minor at Dawson School — the latter now having to justify how it hired James despite his sudden and somewhat mysterious departure from Cate.
In an email acquired by the Montecito Journal, Dawson's Head of School George Moore addressed the issue, pointing toward references from two Cate employees.
"I would first like to address the hiring process for Mr. James, which was consistent with best practices in the industry and identical to the hiring process for all Dawson employees," Moore wrote. "The school had several interviews with Mr. James, completed reference checks with his most recent employer (Cate School), and offered him employment pending the successful completion of a background check, a requirement for all employees.
"The reference checks included conversations with two Cate School employees; they mentioned nothing about sexual misconduct or other inappropriate behavior at Cate School. The background check likewise did not show any criminal history or other red flags."
Moore had not responded to the MJ about which Cate employees had provided the refence check.
Williams says that no one "authorized to speak on behalf of the school was contacted or provided a reference for Da'Jon James."
But he did say that two staffers were indeed contacted.
"Two faculty members who are not authorized to speak on behalf of the school were called by Dawson employees and they explicitly stated that they were not authorized to speak on behalf of Cate School," Williams said. "Dawson School did not contact the authorized personnel. Consistent with standard practice, schools that contacted those authorized to speak on behalf of Cate about matters relating to employees — the Head of School or the Assistant Head of School — were told of the circumstances of Mr. James' termination. No schools that contacted [authorized] Cate School officials offered Mr. James employment."
When asked why a faculty-wide message about how to handle inquiries about James, or any terminated employee, was not sent out after James' departure, Williams was evasive and declined to answer the specific question.
The departure of James coincided with the Cate School facing allegations of sexual wrongdoings on campus dating back to the 1980s, a scandal that is still being investigated by the Oppenheimer Investigations Group. The original timeline for delivery of that report was June 2021, but it has yet to be delivered to the school.
Multiple inquiries into Amy Oppenheimer, the head of OIG, about the status of the investigation had not been returned at press time.
Head of School Ben Williams did offer an update.
"Oppenheimer Investigations Group, a firm that specializes in sexual misconduct investigations, has indicated that they are in the final phases of establishing and sharing their findings," Williams said. "The school and the board have reached out to our community eight times over the last year to keep them up to date on the progress of the investigation. We will stand for nothing less than a complete and thorough report."
Yet social media has been abuzz due to the delays in the report being released, with Instagram accounts such as MeTooCate, not only demanding updates, but also calling the school out for a delay in distributing funds for those victims seeking counseling — a commitment Cate's board of directors made over the summer through a partnership with the nonprofit advocacy group, RAINN.
Williams says the funds have been sent to RAINN, but that there are inherent delays in processing requests.
"The RAINN fund is completely funded by the school. There is a process around the distribution of funds that can often take several weeks. The claims administrator for the RAINN fund has contacted Cate's survivors and communicated to them that the timing of any dissemination of funds is in no way due to any delay on Cate's part," Williams said. "The board and the school are committed to providing support for our survivors and the establishment of the RAINN fund is one of the many steps we are taking to reflect those intentions."
The fact that there are "survivors" is something that is impacting alumni, including some that have been long-time financial supporters.
One alum, who asked to remain anonymous, said that they "didn't have enough means" to truly make change, but there are those with deeper wallets who can.
"As an alum who is proud of my school, I want Cate to make me proud by how they deal with this obviously difficult and painful situation," the alum said. "I want them to set an example for how well an independent school can take responsibility, apologize, and help heal old wounds.
"It will be hard work, but the school and its current and former students deserve that."
You might also be interested in...