A Love Letter to Montecito…
Tourists flock from all over to appreciate our beaches, exciting selection of food, and terracotta horizon. Some tourists may even ask themselves where a Santa Barbara local would want to go on vacation when they live in such a visual and cultural paradise. We may take a jaunty trip to Solvang, a quaint stay in Pismo Beach, or maybe even drive up to Fresno, if we lost a bet last Friday night. But of course, there's nothing quite like returning home, especially when this is the place we get to return to.
Today we're enjoying some small-town appreciation in the form of a letter from one Hadley Boyd. The UCLA alumna and rising TV executive is a SoCal expert with a passion for education equality and a lot of gratitude for the town in which she was raised. She's here to tell us why Montecito was such a special place to grow up in and why it's even more special to return to.
Dear Montecito,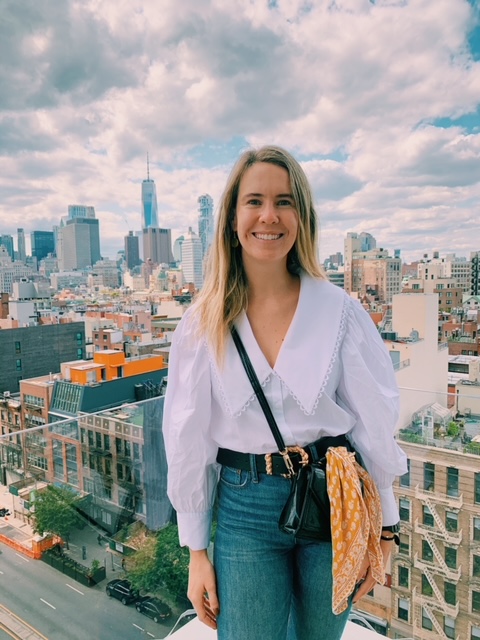 Hello old friend! What's cookin' good lookin'? Lucky for me, it hasn't been too long since I've seen you last. I'm currently living in the westside of Los Angeles, where I'm working toward becoming a TV Literary Agent at the one-and-only William Morris Endeavor. On the weekends, when I'm not horseback riding or reading scripts, I eagerly come back to my hometown to see my mom at the beach and eat pizza with my grandparents at Via Vai.
After moving to Santa Barbara from the Bay Area, I went to Montecito Union School for seven incredible years before going to Laguna Blanca for middle school and then Santa Barbara High School. I then made the trek to UCLA for my undergraduate career where I majored in Communications and worked in both the Athletic Department as well as Undergraduate Admissions. Once I graduated, I decided to work towards fighting educational inequity and became a corps member for Teach For America, where I taught 6th grade math and science in the inner city of Los Angeles. Since then, I started in the historic mailroom of WME, where I've since become an executive assistant to a partner agent in the TV Scripted department. I hope to one day be able to make my mark telling untold stories and nurture relationships with creative forces to help better today and tomorrow's culture and society.
Regardless of where the future takes me, I will forever be grateful to you, Montecito, for showing me the importance and power of community. It's hard to put into words just how special you are and how much you mean to me. But I know that, when the going gets tough, you are steadfast. When the fires and floods came, you showed me that, together, we are stronger, and it moved me to tears. When I had to cope with my parents' divorce, you gave me a safe space to be myself and help me heal. The fourteen years I've had the privilege of living here have shaped me into becoming the person that I am today, and I couldn't be more grateful or feel luckier. 
The relationships I've curated here will forever be held close to my heart, and I know that no matter what life throws my way, this love and sense of community that you radiate have given me the tools needed to succeed. Growing up, you were my north star, and, without this sense of community, I would have been lost. Whether it be the old MUS Jog-a-Thons, the 4th of July Pancake Breakfasts at the fire station, or even just the good-ol' cup of joe from Pierre Lafond on weekend mornings, it's always stunned me just how welcoming you've been and how an ordinary day can turn into feeling like you've found a long-lost family member when you see an old friend. We need more of this sense of community and love in today's times, and you give me hope that this is achievable.
Over the years, I can't help but notice how much you've grown — literally. You've been the best-kept secret, and with more and more people moving here and discovering your perfection, I selfishly fear that you will lose this magic that we all know you for. But my hope is that, rather than wither from this influx in popularity, you will grow even stronger and continue to show all these newcomers the power that you have always radiated. Rather than just be a new trend, I hope this newfound popularity continues to help all of those who encounter you. Stay classy, Montecito. And keep taking my breath away.
All my love,
Hadley 
P.S. Parents of Montecito children, if you have recommendations on people to feature in "Dear Montecito" please contact me, stellajanepierce@gmail.com
You might also be interested in...