Santa Barbara Records Debuts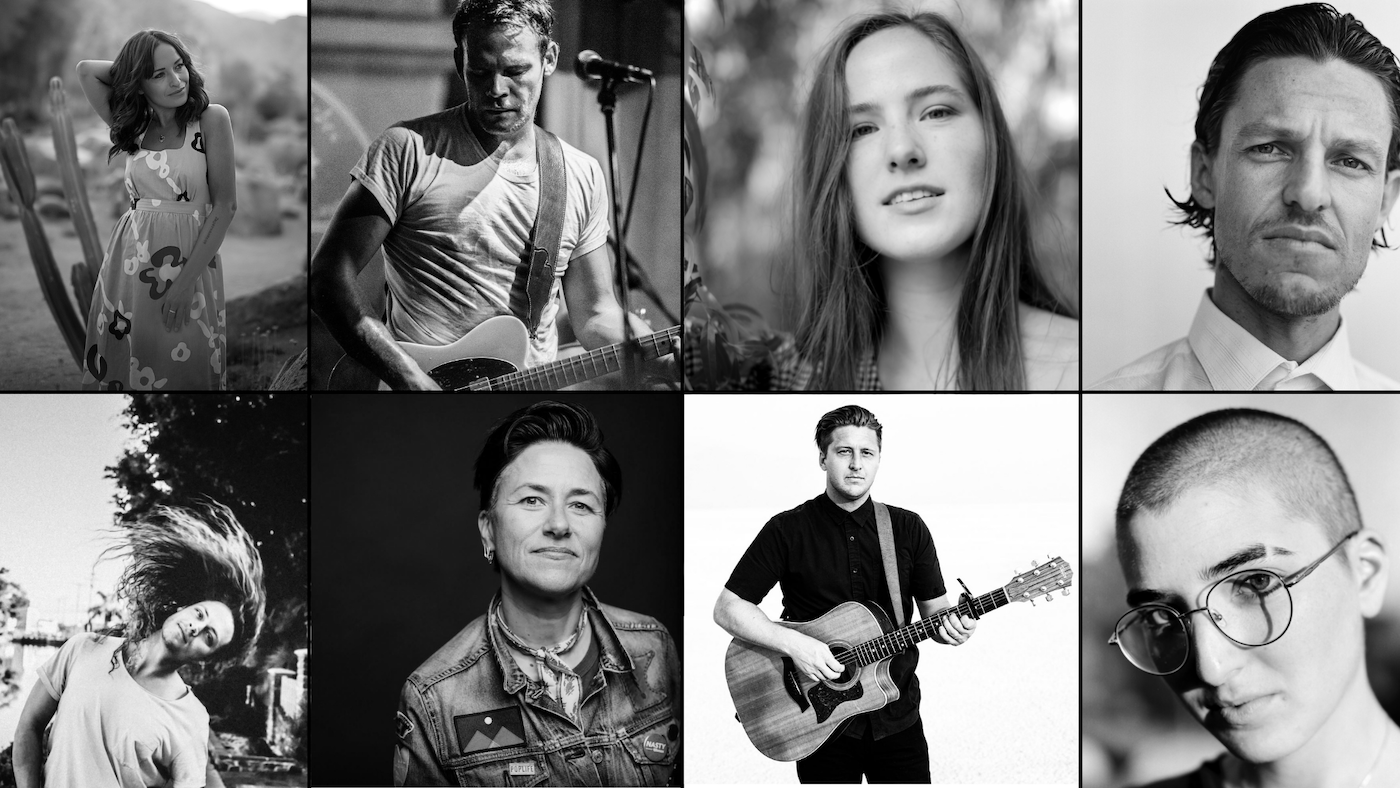 When CaliAmericana becomes available online and in record stores on October 21, it won't just mark another album release from a local musician on their own indie imprint. Instead, the compilation CD heralds the launch of Santa Barbara Records, the first independent label in the area that actually signs outside artists as its major thrust in, well, ever, and perhaps signifying a shift in perspective for the music business in town.
Why would anyone want to start a record label more than two decades after Napster laid waste to the industry's business model that was completely decimated by more modern streaming services such as Spotify and Pandora — and during a pandemic?
The answer has to do with coming up with a concept that redefines what a label is, expanding beyond making money off the backs of artists to instead grow the local economy by partnering with recording studios, rehearsal facilities, videographers, photographers, venues, graphic designers, web developers, printers, and others, said Billy O'Connell, the music industry veteran who serves as Santa Barbara Records' general manager, in a statement. The former label manager at Sire Records was involved with the Ramones, Lou Reed, Talking Heads, and others, and later managed the Pixies, Kristin Hersh, and Throwing Muses as well as Santa Barbara's own Alan Parsons.
O'Connell is part of a team that includes musicians Erland Wanberg and Marko Srdanov, lifelong music aficionado and businessman John Lucchetti and investor Davis Fansler, who bonded over creating something after seeing the documentary Muscle Shoals.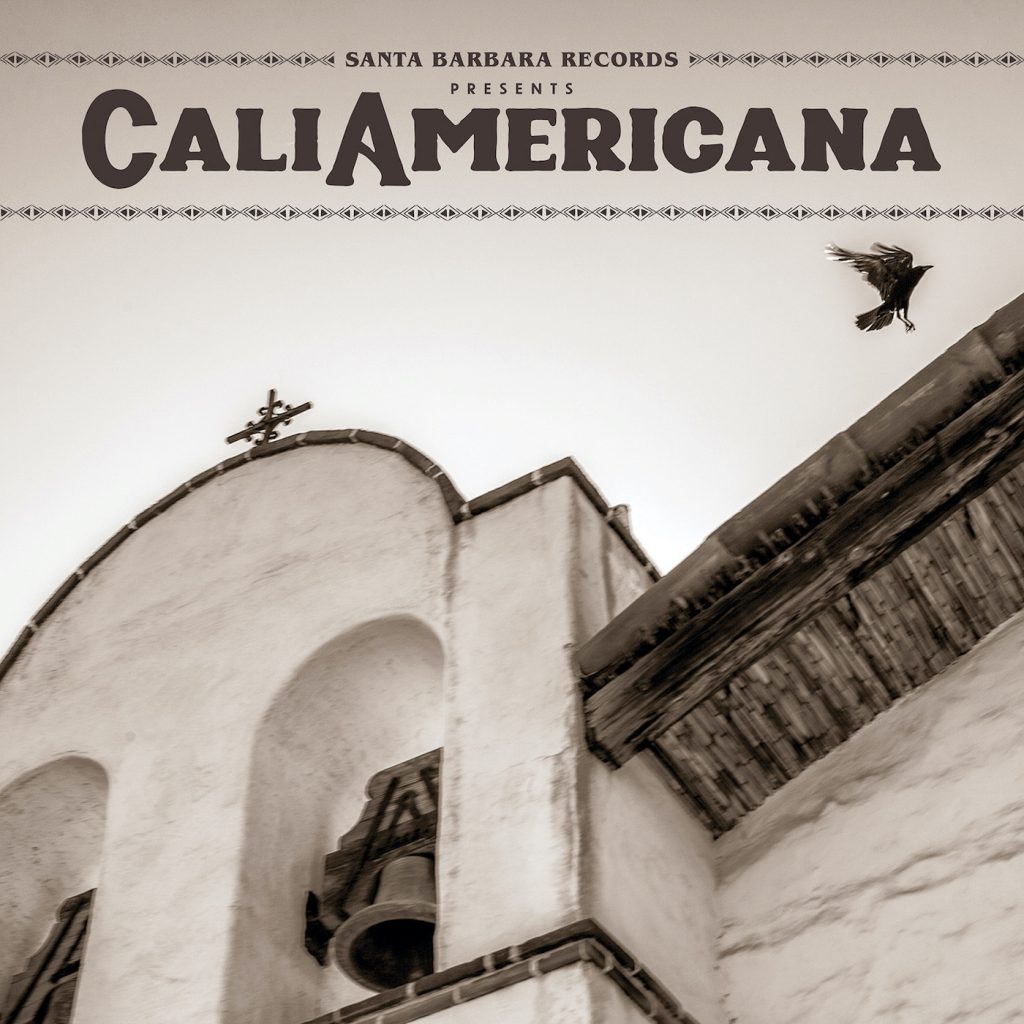 Whether Santa Barbara has its own sound akin to the Alabama city's R&B-based soul is debatable, but to Tariqh Akoni, the Santa Barbara native who heads the new company's A&R department, it's more about values and approach than a signature sound.
"The artists I'm looking for tend towards roots, Americana, singer-songwriter music, or more specifically are dedicated to authentic artistry," explained Akoni, who springboarded from San Marcos High School to a world-traveling career as music director for such artists as Josh Groban before returning to town a few years ago and enmeshing himself into the local scene. "That means someone who has a unique take or perspective or story to tell, someone who is a genuine talent developing into an artist, or already there."
Those attributes certainly apply to the label's initial batch of eight artists — Mendeleyev, Tina Schlieske, Jessie Payo, Danny McGaw, Hannah Siglin, Omar Velasco, Montecito-raised Hana Aluna, and label co-founder Wanberg — who are each represented by two songs on CaliAmericana.
While the octet's experience level varies, it's that development part that most attracted Akoni, who put his own Red Wagon Music educational/development endeavor on hold to accept the A&R job.
"We can help musicians hone their approach, guide them into a broader reach, help them with engaging the venues, which can be hard in this town — all things that are big passions of mine," he said. "And we can provide relationships with radio, digital distribution, digital marketing — those things that when an independent artist tries to take on for themselves leaves no space for art. And our record deals, like Billy says, are ones we would sign ourselves, limited to just two albums and splitting the profits equally. It's very different from the old archetype where the record labels made everything off the backs of the musicians."
The label officially launches with a private, invite-only party tonight, but the real fruits of the efforts — the CaliAmericana album — is available for all to hear now. Visit https://sant abarbararecords.com.
Theater is Thriving
The pandemic is still with us, although the fourth wave is finally fading even as flu season approaches. But it almost seems like we're fully back to normal with stages springing into action all over Santa Barbara, albeit with masking and vaccination or testing protocols in place. Take a look at the entertainment calendar: There are six different theatrical productions to choose from this weekend, including three of the town's major houses. In addition to the lavish Kismet musical at the Granada, there's a final long weekend of performances for Ensemble Theatre Company's two-hander Tenderly, the Rosemary Clooney Musical, which has been drawing rave reviews at the New Vic (https://etcsb.org), while SBCC Theatre Group's presentation of Ripcord, David Lindsay-Abaire's comedy-drama battle of wits and wills, is in the middle of its three-week run at the Garvin (www.the atregroupsbcc.com.).
Also, Center Stage Theater is readying The Shot, with the great SAG award-winning actress Sharon Lawrence (of TV's NYPD Blue and so much more) starring in Robin Gerber's one-woman drama of Katharine Graham, the late publisher of The Washington Post. The playwright's piece, which was due to premiere in Los Angeles the night California shut down for the pandemic in March 2019, was sparked by the author's concern that her own biography of Graham had been "too glib about her subject's emotional life" following the suicide of her abusive husband, an incident that gave the work its title. The playwright created The Shot to explore Graham's joys and inner conflicts, fears, confusion, and remarkable determination, and to serve as a composite of others who have endured, or are still enduring, domestic violence. CST filmed the play for virtual screenings last spring and made it available for benefit screenings for both theaters and organizations fighting against domestic abuse. A week of rehearsals and further development of the script culminates in the first live performances of The Shot as a workshop production — which falls somewhere between a staged reading and a full premiere — at Center Stage from October 22-24. Visit https://center stagetheater.org.
Down in Carpinteria, the Art Deco gem known as the Alcazar Theatre goes "legit" with Burton Bumgarner's No Body Like Jimmy, a fast-paced farce that some have compared to the movie Weekend at Bernie's because the story involves a dead body and two people running around trying to convince everyone else that the person is still alive. In this case, the former college roommate of a Congressional candidate's husband shows up at their front door just as they're about to host a small gathering for potential donors. The problem? He's got a dead body that he's been driving around in his van and needs a solution. Politics and party personas predominate in the comedy starring a cast of locals directed by Carp's own Jim Sirianni, the longtime local radio personality who helms five performances spanning October 21-24. Tickets and info at www.thealcazar.org.
Focus on Film: Skaters and SBIFF
Skeptics might call Amateur Skaters just another skateboarding documentary, a genre that dates back at least to 1978's Skateboard Kings and includes such classics as Dogtown and Z Boys (2001) and The Man Who Souled the World (2007). Optimists on the other hand might note that Amateur Skaters director Shemsu J. Lefevre wasn't even born when those movies were released, as the fervent Santa Barbara native filmmaker is just 13 years old. Shot around the county, Lefevre explores the world of Skateboarding through the lens of four young skater friends who endure both physical and emotional obstacles and grow as both skaters and human beings. Lefevre and the subject will walk a red carpet at 6 pm on October 22 at the Lobero Theatre before the film's world premiere at 7 pm. Park your boards at your own peril.
SBIFF's latest FilmTalk episode stays local on October 21 with mighty Montecito married couple Julia Louis-Dreyfus and Brad Hall joining Roger Durling for a discussion of their life-driven 2012 short film Picture Paris in which the actress and director contemplate empty-nest syndrome… SBIFF's Cinema Society screens Luca, Pixar's latest computer-animated effort, a coming-of-age fantasy film set on the Italian Riviera and co-written and directed by Enrico Casarosa in his feature-length debut. Casarosa and Durling do a Q&A session following the free screening at 10:30 am at the Riviera Theatre on October 23.
You might also be interested in...