Orchestra Returns Live for 'Four Seasons'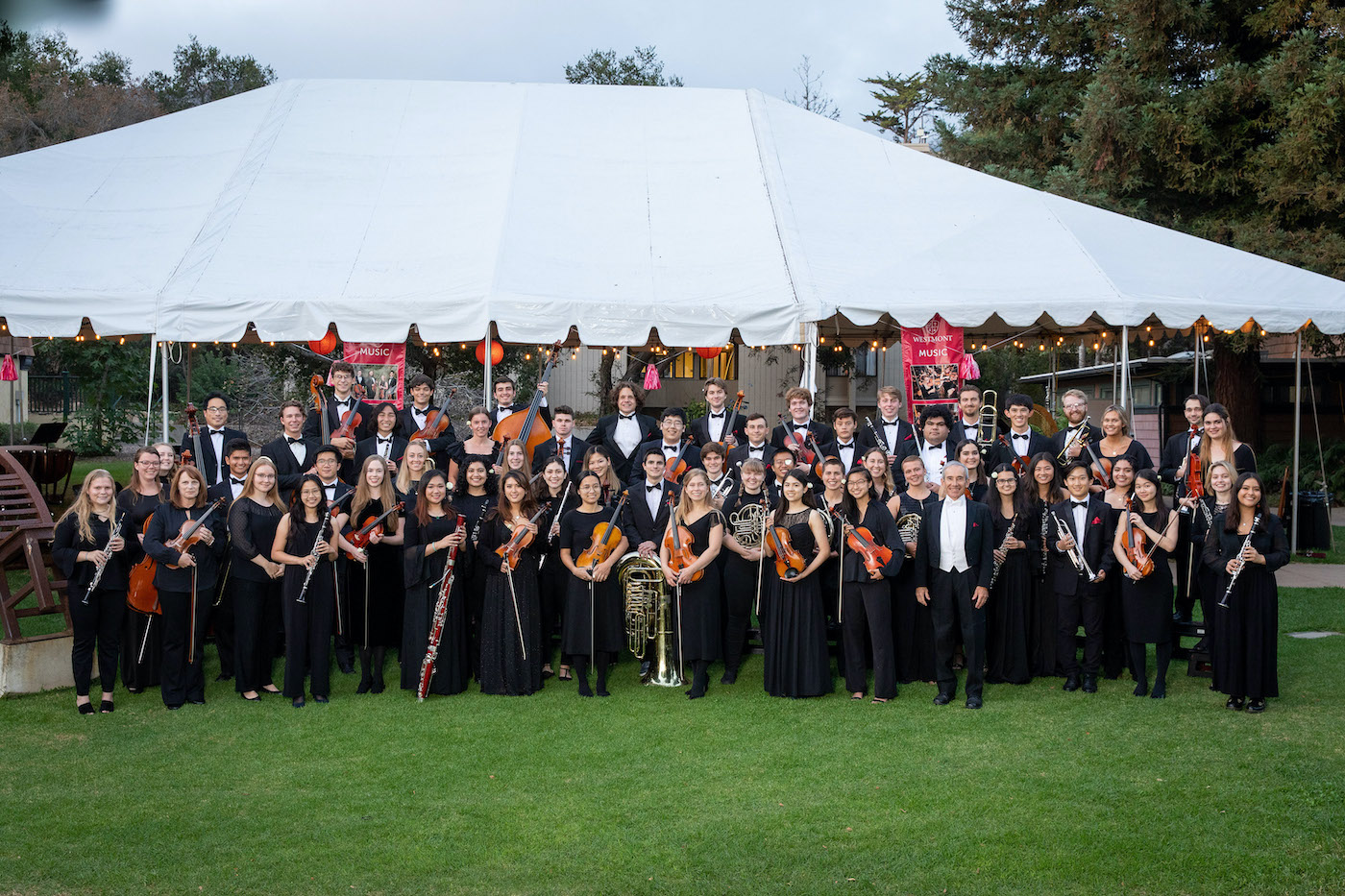 The Westmont College Orchestra returns to the stage for live, in-person performances of the Fall Orchestra Concert on Friday, Oct. 22, at 7 pm and Sunday, Oct. 24, at 3 pm in Hahn Hall at Music Academy of the West. Tickets, which cost $10 for general admission (students are free), may be purchased at westmont.edu/music or at the door. For more information, please contact the music department at (805) 565-6040 or email music@westmont.edu.
The Music Academy of the West requires all guests to provide proof of vaccination or proof of a negative COVID-19 test taken no more than 72 hours before the concert. Santa Barbara County also requires everyone to wear masks at the indoor event.
Michael Shasberger, conductor and Adams professor of music and worship, looks forward to the live concert, the orchestra's first since February 2020. "We're very excited to offer this to the community," he says. "Video presentations were important to do during the last year, but nothing compares to making live music to a live audience!"
Following this year's theme, A Season of Seasons, the orchestra will feature music of "The Four Seasons" by Antonio Vivaldi or Astor Piazzolla at each of our orchestral concerts. They will also perform Schubert's "Unfinished Symphony," Copland's "Suite from The Tender Land," and the "English Folk Song Suite" by Vaughan Williams.
Five violin soloists, Sofia Chan, Daniel Macy, Anasara Lysaker, Elizabeth Callahan and Isaac Siebelink (viola), will each perform a movement or two of "Autumn" and "Winter."
Shasberger, who arrived at Westmont in 2005 and has directed the Westmont Orchestra since its formal founding in 2006, including appearances at the Kennedy Center and on tour to China, Italy, Hungary, Austria, Scotland, and England, has announced he will retire in May.
Night Walk Detects Bat Echolocation
With Halloween fast approaching, Westmont hosts Bat Night Out with biology professor Amanda Sparkman on Friday, October 22, from 6:45-8:15 pm. Sparkman will share her knowledge about nocturnal wildlife on Westmont's campus in general and explore our dark-winged night-time neighbors in particular.
"We'll use the biology department's bat echometer to detect bat echolocation signals and identify bat species," she says. "There's no guarantees the bats will be out — some fall nights we detect dozens, other nights they are scarce — but there will be a moon and stars and crickets and plenty to ponder."
Families are welcome. Space is limited. Please RSVP to Sparkman at sparkman@westmont.edu to learn the starting location.
You might also be interested in...