Wilco? We'll Go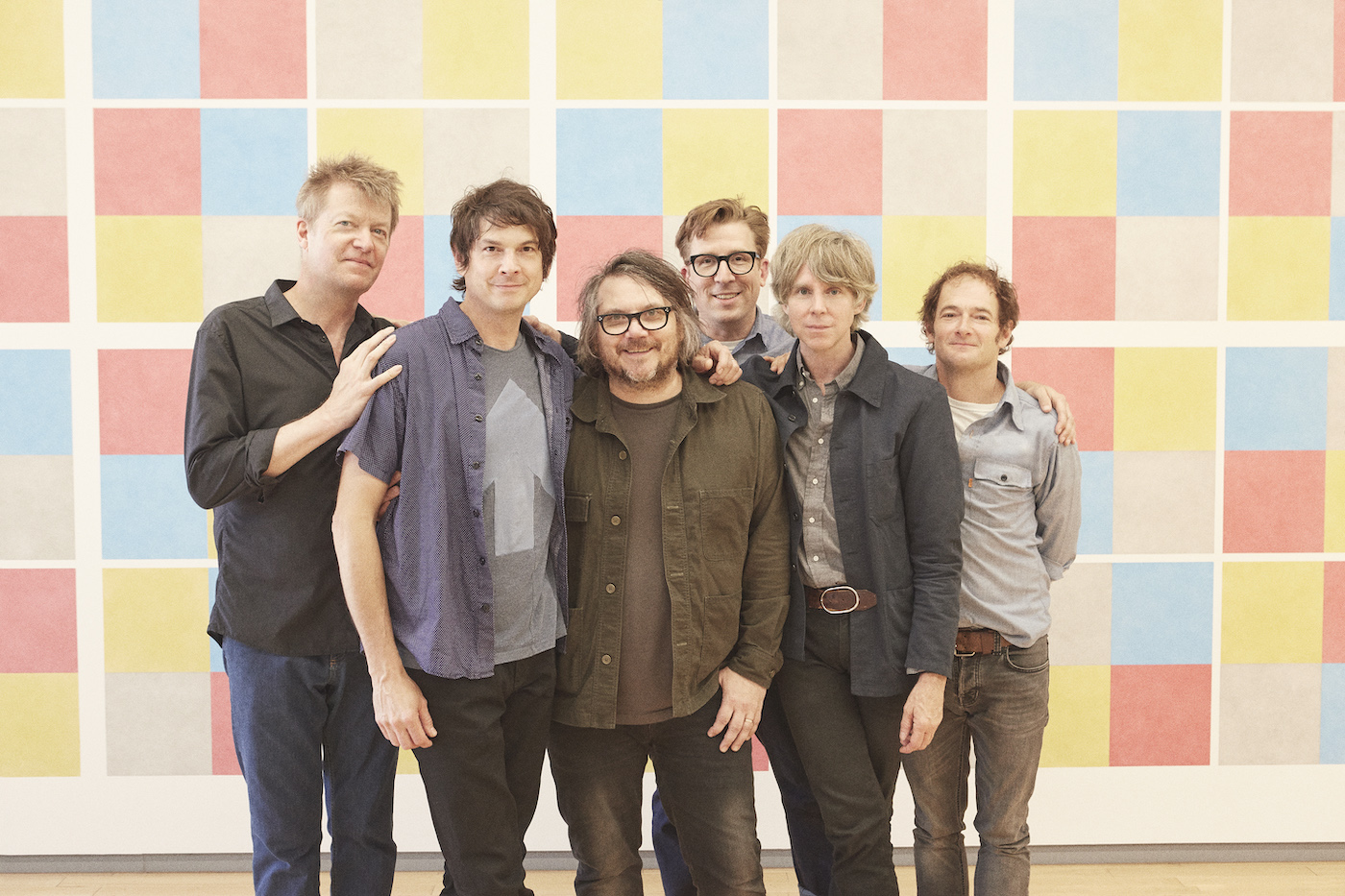 Not that anybody needs any more reasons to attend a Wilco concert whenever Jeff Tweedy and cohorts come to town, that is if intelligent heartfelt alt-country singer-songwriter meets crafty subtly experimental soundscapes floats your musical boat. (If it doesn't, perhaps check your pulse or the contents of your metaphorical heart.) But us longtime locals also get a special thrill knowing that one of our neighbors is part of the crew putting together the magical mix, which in this case rears to keyboardist Mikael Jorgensen, who has been helping to augment, manipulate and often shape Wilco's sound as well as co-write songs for just shy of two decades now. Your correspondent has even more connections in that Jorgensen honed his skills in New Brunswick and Chicago — home to this writer's two alma maters in Rutgers and Northwestern — prior to moving to Ojai in the early 2010s. By the way, do yourself a favor and check out The Expandards, Jorgensen's duo with vocalist Isaac Koren of the Kin and Koren Brothers bands, whose EP of seriously slowed down songs from the Great American Songbook basically reinvents the material. Also, plan to show up at the Santa Barbara Bowl on time for the 7 pm show on Wednesday, October 20, to hear opener Faye Webster, the infinitely intriguing indie folkie whose fourth album is called I Know I'm Funny Haha. Tickets and info at www.sbbowl.org.
SBCC Theatre Pulls the 'Ripcord' on 75th Season
Theater critics can be wildly random in their reviews of new plays, but the writers for The New York Times and Washington Post wrote second-person leads about the same plot twists and left turns in David Lindsay-Abaire's 2016 play Ripcord that are about as divergent as the work's two main characters.
The bitter, cantankerous Abby, who has always enjoyed a quiet room to herself at the Bristol Place Senior Living Facility, is suddenly paired with the new arrival Marilyn, an incessantly cheerful chatterbox, and sparks fly. A simple seemingly harmless bet between the women with the winner earning bed-choice rights to the room quickly escalates into a dangerous game of increasingly difficult physical challenges that tests the adversaries' tenacity and reveals truths about deeper issues, including facing fear and handling anger.
"The gotcha moments arrive right on schedule in the expertly engineered situation comedy," said the Times. "You can see each little successive climax of triumph hurtling toward you from a distance, beaming with self-delight, and when it reaches its destination, you laugh contentedly, not because you're surprised, but because you aren't."
Au contraire, said the Post: "Bet you can't keep ahead of the twists in the sitcom play [about] sweet and sour roommates who don't get along [whose] competitive schemes zing the play in unexpected directions."
Whether they found surprise or satisfaction in the progression of the plot, both critics loved the play, an Odd Couple romp that turns into a heartwarming story, and SBCC Theatre chair Katie Laris believes local audiences will too when Ripcord makes its area debut as the first offering in the SBCC Theatre Group's 75th anniversary season. She pointed to Lindsay-Abaire's versatility as one of its main attractions: The playwright won the Pulitzer for his harrowing drama Rabbit Hole and penned the drama Good People, but also wrote absurdist comedies Fuddy Meers and had hits with Wonder of the World and Kimberly Akimbo, and also wrote the book and lyrics for Shrek, the Musical.
The playwright himself revealed in notes that he was endeavoring to combine the spirit of his comedic plays with his acquired craft for drama, and found himself influenced by such classic two-hander advanced-age classics I'm Not Rappaport, Lettice and Lovage, and The Gin Game. "Those plays are really funny, but what I loved about them was that they were incredibly human. They had big throbbing hearts in the middle of them."
Apparently, he succeeded on all counts, at least according to Laris.
"It's fascinating how it toggles between the really specific realism that Rabbit Hole embodied and the kind of dreamlike surrealist plays of his earlier period," Laris said. "It's a very funny and beautiful story about two women who are very different making a bet that brings them closer together and basically creates an incredible organic friendship."
Veteran Santa Barbara/SBCCTG actresses Ann Dusenberry, who lives in Montecito, and Leslie Ann Story play the warring women who eventually wind up as friends, chosen, Laris said, for their skill and willingness to themselves be daring, as the action moves around different locations and requires "flying" for the first time in SBCCTG's history.
"They're on stage for virtually the entire show and there's a ton of technical and acting demands," she said.
But it's the audience who will likely be flying out of the theater with a lighter heart, the director said.
"At the end of the day, it's really about people connecting, which is why it's a really appropriate play for the moment."
(SBCCTG's Ripcord plays at the Garvin Theatre on campus October 13-30. Call (805) 965-5935 or visit www.theatregroupsbcc.com.)
You might also be interested in...