Into and Out of the Void with Charles Lloyd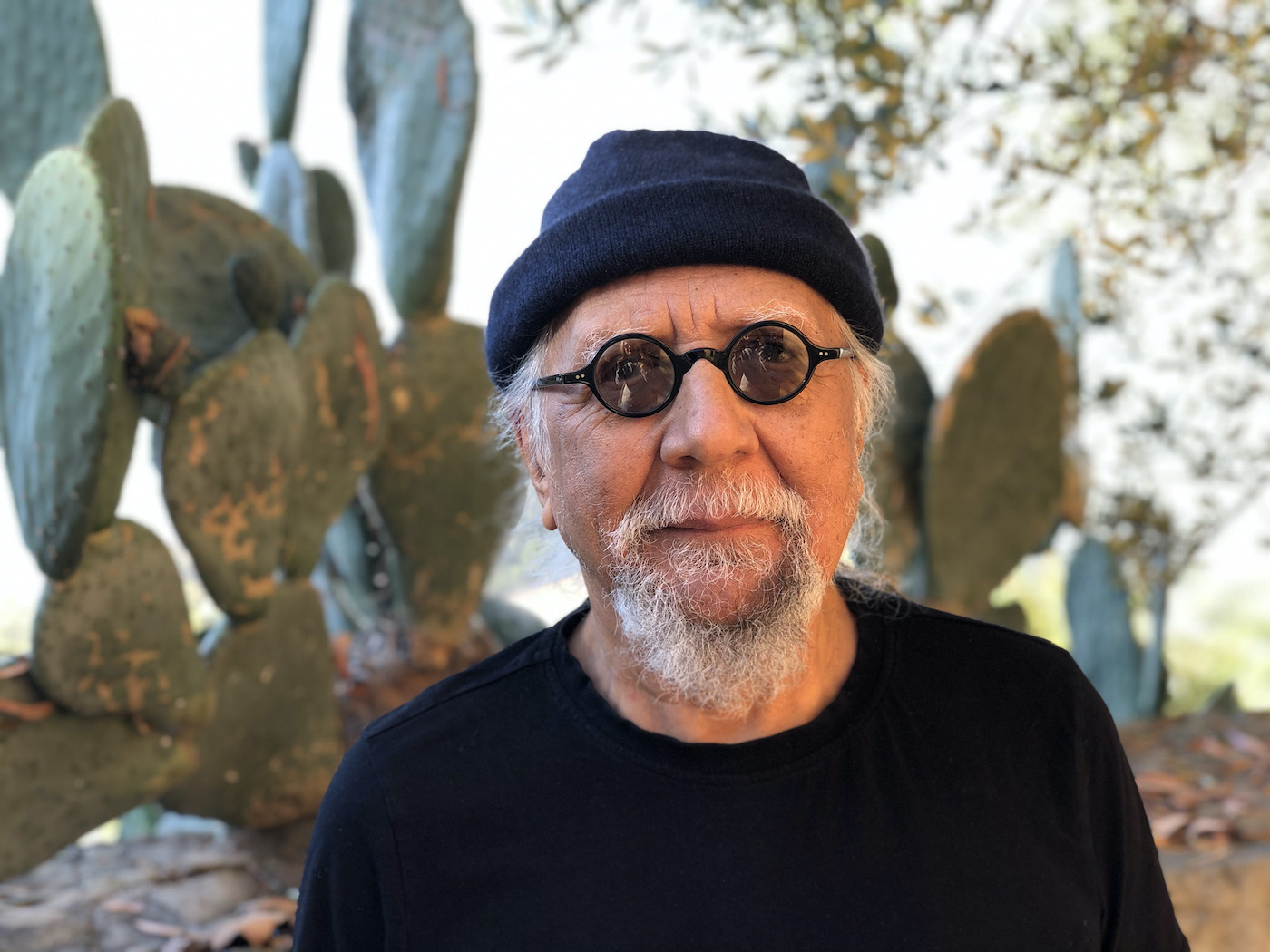 To interview Charles Lloyd, you've got to be willing to abandon your list of questions and simply surrender to wherever it is that the master musician wants to go. The saxophonist's career dates back to the 1960s when the Memphis-born musician was part of the San Francisco scene, sharing bills at the Fillmore with the likes of Jimi Hendrix and Jefferson Airplane and reaching fame as one of the first jazz artists to sell a million copies of an LP with 1967's Forest Flower, which came out the year after the first release under his name as a quartet which featured Keith Jarrett, Cecil McBee, and Jack DeJohnette. But it wasn't long before Lloyd wound up in Big Sur, the better fight off burnout with connection to nature and the combination of earthly and heavenly that still inspires him decades later. 
In conversation, Lloyd, who has lived in the hills of Montecito with his photographer wife, Dorothy Darr, since emerging in the 1980s, takes twists and turns and trips down metaphorical paths that seem far from the original subject but never with a false note. In other words, pretty much like his concerts, where the saxophonist preaches in a way that both stimulates the mind and soothes the soul. 
But this time, Lloyd seems more agitated and faster-paced than usual.
"Well, yeah. I've got cabin fever," Lloyd said. "I've hardly played live in public in the last couple of years and I need to go and do my work. That's why I'm here."
That hiatus comes to a close on Saturday, October 16, when Lloyd, now 83 and a NEA Jazz Master, brings his latest quartet featuring four-time Grammy-nominated pianist-composer Gerald Clayton, bassist Reuben Rogers, and new drummer Justin Brown to the Lobero Theatre for something like the 20th time at his favorite hometown haunt. What follows is a highly edited excerpt of our conversation last weekend.
Q. With another personnel change, I'm wondering how you decide who to play with these days? What makes these guys the right group for you for this time and place?
A. I'm working in something that's ancient and modern, so you can't just take anyone out there. I have to have these sages who can dance on a lot of shores. A lot of people may be interested in that, but the ability to do it is another thing. These guys waited a long time to play with me, been in the wings for a while. What we're doing here is getting the work done, and these people who come to play with me, they have some kind of a notion that they want to be in this place because this is where that gets expressed. These younger guys want to play with someone who was there. I have experience and I also have beginner's mind. That keeps me going forward in a way to find the ineffable, which is what I'm looking for. I have to be on the forefront as an artist because we were not wired for mediocrity.
When I listen to you now, and think about your concerts that I've heard, I am imagining that the way you let people, or at least an audience, into your world is through the music. You're inviting us to explore your present state of your mind and body and join you in the search in real time. And the extent of how much we're going to be enjoying the concert is connected to how much we're willing to surrender our own minds, to just be in the experience and what's going on. Does that fit?
That's beautiful. Yeah. Surrender is key. You know, when people come to my concerts, if they can manage to leave that stuff outside, and just be the seeker and the sensitives. All the great masters, they are able to take individuality and connect with the universal. And in the best moments, that's what's going on. I'm like an extent ecstatic. I'm a seeker and I'm looking for something that, uh, will reveal the true self. I have to remain joyous because my spirit is about that.
I'm also imagining that when you're playing your mind is a hell of a lot slower and blanker than it is right now. That it's where you find your purpose and your peace.
Every time before I play, I have a case of the nerves or something, because I don't know that I can do this. That happens every time. And then when I step out there, I get across the chasm and I put that thing (his saxophone) in my mouth, and I start telling that story, I see Dorothy in the wings trying to get me off the stage because it's been two hours. It's not anything I can talk about in words. If I could, then I wouldn't be trying to play it on the flute or the saxophone.
I'm in the zone, and there are no impediments.
You've often talked about playing music as truth telling or at least the seeking. Do you ever reach that goal where your soul is laid completely bare, if that fits? Or is it more about the seeking?
Yeah, it's the journey. I never really got good enough to quit… I'm just thankful and blessed that I can continue to live in my lifetime with my creativity and go swim in the water and hike in the mountains and have these quantum mechanic ideas come to me. I'm still just trying to see what that is.
You might also be interested in...