From Broadway's 'Nosebleeds' to the Granada
"Love is a game that two can play and both win by losing their heart." – Eva Gabor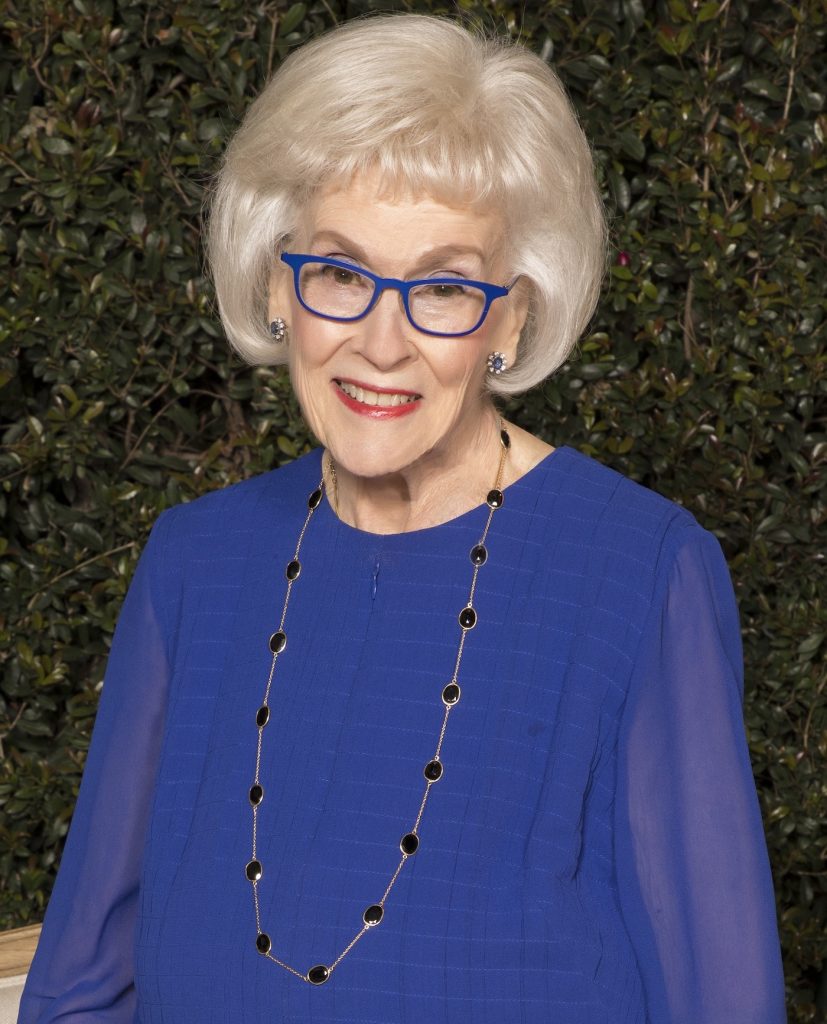 For Sara Miller McCune, her first crush wasn't sitting across from her in a classroom or a neighbor from the Queens, New York block she grew up on — her heart belonged to Broadway, a lifelong love affair that has now spanned seven decades.
And she didn't always need a front-row seat to engage in her passion; it was borne out of afternoons in the "nosebleeds," where sightlines were still spectacular, even mesmerizing. For young Sara, live music and the aura of living in the moment in a golden era of Broadway provided soul development that was seeped in the arts.
And those early years saw her see dozens upon dozens of shows in New York's most famous corridor. It was a lesser-known, but award-winning show that left the lasting impression — so much so that the uber-successful Sara is bringing Kismet to Santa Barbara for a three-night-only run at the Granada Theatre on October 22-24, fulfilling a lifelong dream of bringing the Tony Award-winning production back to life.
The theater has been and always will be Sara's muse.
"The wonders of the theater, they've never ceased for me," Sara said.
From high above the stage in 1954, Sara watched the likes of Alfred Drake, Henry Calvin, Doretta Morrow, and Beatrice Kraft, all members of Kismet's original Broadway cast that would win the Tony Award for Best Musical in that magical year.
And while the acting left an impression, Sara was captivated by the blend of the live orchestra and ballet companies, bringing fictional Baghdad in the time of Arabian Nights to life right before her very eyes.
She was enamored by Kismet's inventive lyrics, providing her an opportunity for first-hand experience of a culture from halfway across the world.
"I hadn't ever heard anything like it," Sara recalled. "I was in a trance."
The original production was adapted by Charles Lederer and Luther Davis from the 1911 play written by Edward Knoblock, with Robert Wright and George Forrest also providing some original music, mostly adapted from the well-known Russian composer Alexander Borodin.
The brain trust might not have been on stage, but their work in bringing the storyline of a young woman meeting and falling in love with a young caliph was a "love story any young girl wanted to see," Sara said. "Every romantic teenager wants to be whisked away by Prince Charming."
"I was so lucky to experience Broadway during a time of so much innovation. It was truly a golden era."
In many ways, Kismet stoked the Broadway fire for Sara, who would spend her teenage years and into her early 20s eating $1 meals in Times Square so that she and her friends could see up to three shows in a week.
Live theater wasn't optional for Sara, it was a way of life.
"There's nothing like it," Sara said. "The feeling you get when you walk into a theater, it's something so special."
And she hopes that by bringing Kismet to her long-time adopted backyard along the South Coast, that there might be another young teenager here that falls in love.
"For someone, a passion could be borne with this show."
If You Go
What: Kismet
When: October 22-24
Where: Granada Theatre
Cost: $10-$156
Info: https://ticketing.granadasb.org/15635/15647
You might also be interested in...