What a Concept: Car Designer Lends Talents to Help Classic
Mark Stehrenberger is not David Hasselhoff. Nevertheless his body was iconic on the TV show "Baywatch." The RIOT sportscar was his creation, one that car enthusiasts and car-noscenti drooled over as it sped along the Malibu coast in the 1990s television smash hit.
"I didn't get to meet Pamela Anderson though," Stehrenberger quipped.
He wears his sense of humor on his sleeve, the 79-year-old simply thankful that he has been able to choose his own career path, one that began in fashion design and has evolved into being one of the world's most renowned car concept design artists.
"All my life, I have been the luckiest guy in the whole wide world," Stehrenberger said. "So many folks would kill to have work that is fun. I'm fortunate to have that all the time."
The Swiss-born artist has made an impact locally through various businesses, but also his donation of time and talent to the Montecito Motor Classic, which is set to honor Stehrenberger on October 10 at its annual event at the Santa Barbara Polo and Racquet Club.
The event's poster has been in his very capable hands, helping raise money for the Santa Barbara Police Activities League and Santa Barbara Police Foundation — two organizations that have received thousands of dollars in donations since the Classic started in 2012.
"I'm very close to my police friends
­—thankfully not in the back of their vehicles though," Stehrenberger said with a wry chuckle.
His affinity for drawing vehicles started at the tender age of three ("my dad always had good-looking cars," he said), even though in Switzerland there wasn't an obvious outlet for an up-and-coming car designer. So, instead, he launched into fashion — an industry that has plenty of similarities to automobiles.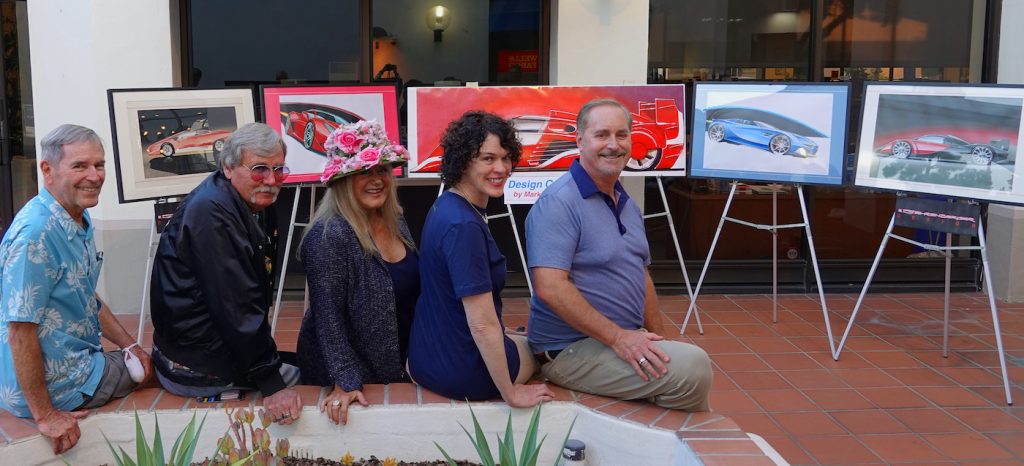 "If one (industry) is doing something cutting edge, the other one will likely follow," Stehrenberger said.
While fashion design continued to influence his work, Stehrenberger was able to launch into his preferred career of cars once he moved to the United States, eventually landing in Santa Barbara in 1983, where he co-launched Stehrenberger/Clenet Inc., an automotive research and development company.
With 20 "very, very talented" people on staff, Stehrenberger would work with like-minded individuals on concept vehicles and prototypes — working with local car outlets, as well as national brands such as BMW.
"Just an incredible time, creating really cool work," Stehrenberger said. "We had a lot of fun."
Stehrenberger would venture off on his own in 1988, establishing his own design company that focuses not only on automobiles, but also product design in both the U.S. and Switzerland.
And the list of his work is quite impressive, including: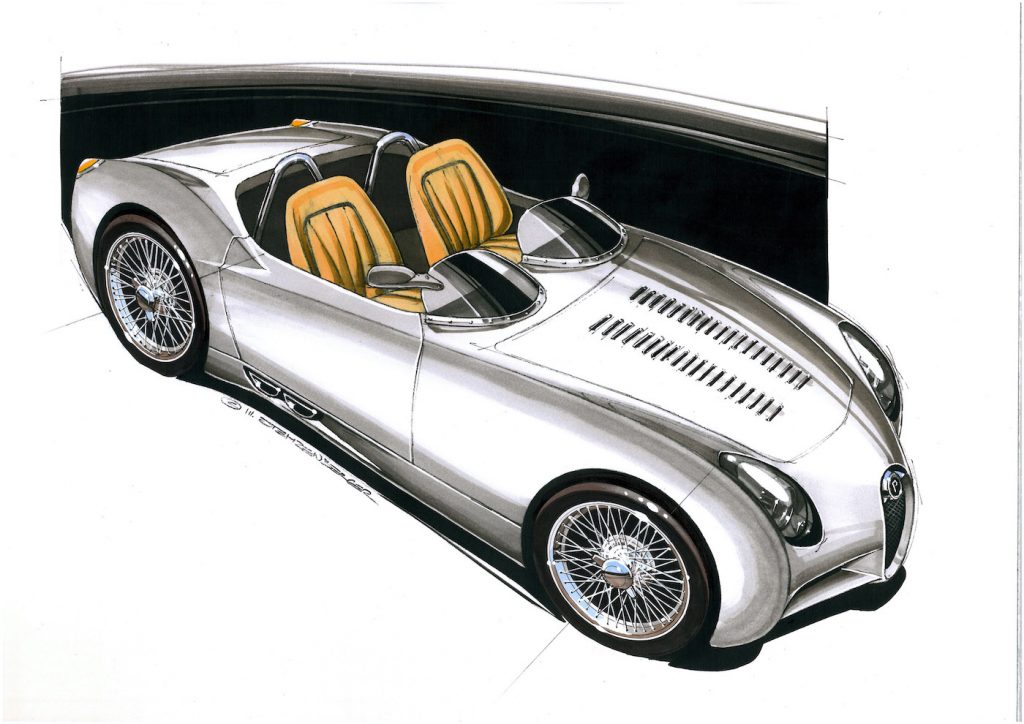 —LSV (LifeStyleVehicle) beach buggy concept, closed and open
—Jeep Cherokee, two- and four-door concepts
—Rolls Royce "Ghost" concept, went into production almost unchanged
—Pantheon "C', limited production sportscar, in development process in the U.K.
—Citroën E-SM concept (eventually abandoned)
—Bugatti E-T20 concept proposal
And it's not in his DNA to keep the creative process to himself despite running his own business, choosing to teach at both Art Center College of Design in Pasadena, and Art Center Europe in Vevey, Switzerland, for more than 15 years.
Many of his students have become successful designers or design chiefs at major car manufacturers around the world.
"I love seeing great design; it's inspiring," Stehrenberger said.
He's also a steward of the car design industry, with his work appearing in more than 50 publications, while also producing and moderating a number of radio and television shows across the U.S. and Europe.
He's also been a judge at Concours d'Elegance and other car events, while also named "Car Man of the Year 2014" in Switzerland.
And while he does dabble in fashion concepts to this day, his love for cars drives him to keep working as he approaches 80 years old.
"It's hard to kick the habit — and I don't want to."
411
Instagram: @MSD_auto and @Potatointhepants
Email: stehrenber@gmail.com or stehrenber@yahoo.com
Phone: (805) 280-5849
IF YOU GO
What: Montecito Motor Classic
When: October 10, 2021, 9 am – 4 pm
Where: Santa Barbara Polo & Racquet Club
Cost: Free
Info: montecitomotorclassic.com
You might also be interested in...