'Quite Extraordinary': Broadway Legend Bringing Talents to Santa Barbara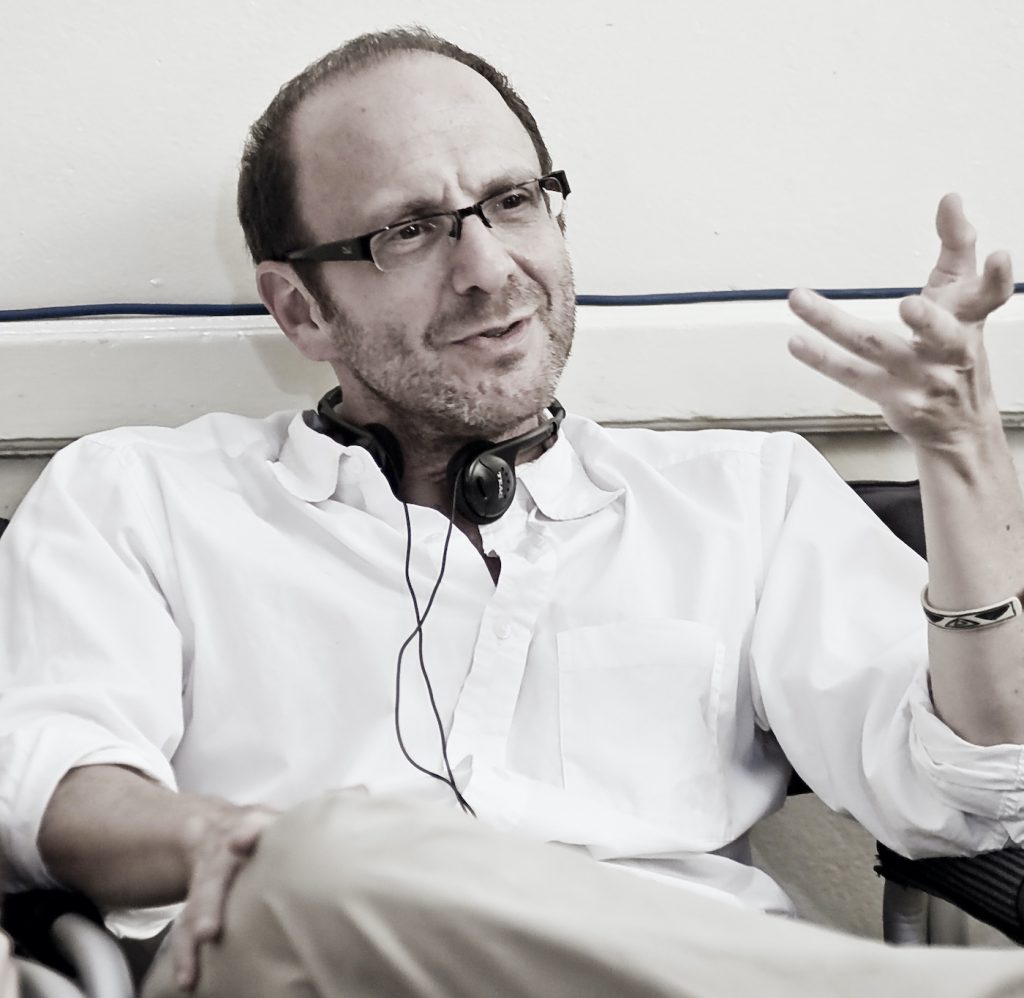 It's not hyperbole at all to suggest that the original production of Kismet that will play three performances at the Granada Theatre later this month might be the most exciting show ever to play in Santa Barbara. While official touring shows of classic Broadway hits and more modern musical fare are still appearing at the Granada, and earlier at the Arlington, nothing along the lines of Kismet has ever happened in town before.
The production of the Tony Award-winning musical comes courtesy of Santa Barbara philanthropist Sara Miller McCune, the businesswoman who co-founded and serves as executive chair of SAGE Publishing, meant as a gift to the community to celebrate the arts lover's own 80th birthday. Kismet will be a fully staged production, not a concert version, with a cast of 38 and almost as many musicians in the pit — something akin to an amped up version of a final out-of-town tryout for a show on its way to Broadway, except this Kismet is never going anywhere else.
"That's exactly what this is," said Lonny Price, the Broadway veteran who has helmed numerous musical productions with the New York Philharmonic, including Sunset Boulevard, Sweeney Todd and Company, among many others, as well as, not coincidentally, Sondheim! The Birthday Concert, which celebrated the famed composer's own 80th birthday. "It is a very unusual thing, but then Sara is an unusual woman. It's quite extraordinary what she has pulled together here."
Price, of course, has long since outgrown the days of doing theater in small towns. But the director agreed when Miller McCune, who had invested in his most recent New York show, the musical Scotland, PA, back in 2019, asked him to direct Kismet in Santa Barbara.
"I didn't really know her then, but she had a dream to do this show in Santa Barbara," he recalled, noting that Miller McCune first saw Kismet as a teen in the mid-1950s and fell in love with the show. "She wanted to give something to her community, a full production with a symphony and ballet (Santa Barbara Symphony and State Street Ballet), which I'd never done, and I wanted to try to put it together. Now, after two years of working with her, I've kind of fallen in love with her. She's an extraordinary person."
Also extraordinary is Kismet itself, a musical that takes place in a fictionalized 11th-century Baghdad and tells the story of a wily street poet who talks his way out of trouble while his beautiful daughter meets and falls in love with the young caliph. There are themes of love and faith as well as nods to a sense of destiny that gives Kismet much of its charm. The show won several Tony Awards but has not received the frequent revivals and adulation afforded some other musicals of the era.
"I'm not sure why, because the music is absolutely gorgeous," Price said, referring to the songs adapted from works by Russian classical composer Alexander Borodin that include "Stranger in Paradise" and "Baubles, Bangles, and Beads."
"And it's a big show, which is expensive to do. But I also think that culturally it traded on some tropes that fall out of fashion."
To combat that issue, cultural consultant Naila Al Atrash was engaged to "remove anything offensive or inaccurate in the depiction of a very beautiful culture that doesn't get celebrated," Price said. And the cast is primarily of MENASA (Middle Eastern, North Africa, South Asian) performers from around the country to add authenticity, he said. "It's a real melting pot cast."
But otherwise, the Santa Barbara Kismet — which has three performances October 23-24 — will be a traditional if spectacular production, Price said.
"We want to focus on what is great about the show, to have the material sing on its own, the gorgeous score, and the story about fate and the power of love, all of which are quite beautiful," he said. "It's just three performances, and then, hopefully, it will live on in the memories of people who saw it, just like it did for Sara."
(To leaen more about Kismet, read Sara Miller McCune's piece on page 12.)
Ensemble Theatre Returns with Clooney Musical
Linda Purl was already an experienced actress, but still only in her mid-20s when she received what might be the ultimate compliment in her profession when a casting director put out a call for a "Linda Purl type." It seems the long-running sitcom Happy Days was looking for someone to portray Fonzie's steady girlfriend, Ashley, in 1982, and Purl figured she qualified, even though she had played Richie's occasional girlfriend Gloria in the show's second season eight years before.
Now, nearly four decades and several pages worth of credits in TV, film, and theater later, it almost seems as if history is repeating itself with Ensemble Theatre Company's (ETC) first show of its reopening season, the area's premiere production of Tenderly: The Rosemary Clooney Musical. Not only is Purl — who will portray Clooney in the two-hander musical memory play — experienced as both an actress and cabaret jazz singer with a special affinity for Swing Era music, much as Clooney was, she was also connected with Clooney herself later in the latter's life as their families were friends spanning three generations. Add to the mix the trust in her director via Purl's decades-long six-production relationship and friendship with helmer Jenny Sullivan, her proximity to town via living in Los Angeles, and her familiarity with Ensemble Theatre (albeit at its earlier home of the tiny Alhecama Theatre) and it's hard to imagine anyone else playing Clooney for ETC's version.
Tenderly, which plays at the New Vic October 7-24, features 18 songs from Clooney's career, many of which Purl sang long before getting cast in the show, and just a single additional actor, David Engel, who portrays all the other characters including her doctor, singers Frank Sinatra and Bing Crosby, and Jose Ferrer, who was her husband for 11 years over two stints. Purl talked about her take on Tenderly and bringing the rare combination of a lifelong set of skills appropriate to the role alongside first-person familiarity with her character during a rehearsal dinner break last weekend.
Q. Before I even ask you about the show, I'm curious about your cabaret set that features so many swing era songs.
A. I'm very drawn to the American Songbook because they're like one-act plays, with story arc and characters you care about. It's what makes them so great as all of us can imagine ourselves in the song or being those characters in the stories. As an actress, they're like mini roles. But honestly, I can't sing pop to save my life. So, you got to go with the cards you're dealt.
What excites you about portraying Rosemary Clooney in Tenderly?
So many things. Just to be coming back to live theater in this particular moment is invigorating. It's a privilege. The pandemic was hard and shocking and heartbreaking. So, to be doing this show coming out if it is charged and emotional… But it's also a monster role. It's huge. There's the 18 songs, she has a nervous breakdown, there's dancing, there's emotional depth and comedy. The play is a big mountain to climb no matter how much you already know about Rosemary Clooney. My God, she was at the pinnacle of her profession, and she also had an equal measure of extraordinary lows in her life. This is a story of emerging from those lows because of her strength and her honesty. The journey that she goes through in the play is aligned with what we've all been through the last 18 months if not elsewhere in our lives. We've all had to rely on our resilience to get through this time and hopefully emerge stronger and better.
Are you able to bring some of what you knew of her personally, those subtleties that another actress who never met her may not? Are you allowing yourself to do that?
I really hope so. My experience of Rosemary's was that she was authentic; she didn't have a false bone or note in her being. There was no artifice. She was incredibly well-read, she had deep emotions, but she was also practical, and she was a survivor. I once asked her for her notes on my singing, and it was fasten-your-seatbelt because she'd always give you an honest answer. I hope I can bring some of that.
What about bringing yourself forth in portraying a real person? I imagine that's even more of a dilemma given that you knew her.
That's a really interesting question. I'm going to take that as an acting note and actually ponder it for the rest of the rehearsal today. But I can say I hope we succeed in bringing the essence of Rosemary, but not an impression. I knew her, but we've all seen her. So, you just sort of marinate in it and hope that you digest it in your psyche and that I can also draw on things in my own life that I've experienced to find her truth. I never had her meteoric rise or, thankfully, some of her challenges, but there are a lot of elements I can understand as an actress, a singer, and a mom.
Ensemble Gets New Season Together
Up next is ETC's annual holiday offering, The Wickhams, part two of Lauren Gunderson and Margot Melcon's trilogy of Christmas plays based on Jane Austen's Pride and Prejudice, which runs December 2-19. Back in the musical realm, ETC's head honcho Jonathan Fox directs the musical adaptation of Carmen Jones, Oscar Hammerstein's version of Bizet's beloved opera, set in 1943 at a parachute factory, running February 3-20, 2022. Then it's the long-delayed West Coast premiere of American Son, the tense, real-time, racially charged drama that's about as timely as they come, with Fox directing the April 7-24 engagement. The classic comic nail-biter Sleuth, Anthony Shaffer's classic ever-twisting cat-and-mouse play that was a big hit both on Broadway and in movie adaptations, closes out the season, with John Tufts, whose work in ETC's recent one-man productions of An Iliad and I Am My Own Wife were utter tours-de-force. Bringing the season to full circle completion, Sullivan directs Sleuth's performances on June 9-26. Visit https://etcsb.org.
Suddenly Sibling with the Woods Brothers
The entertainment portion of UCSB Arts & Lectures ambitious 2021-22 Season of Hope gets underway at Campbell Hall on Tuesday, October 12, and if it's true that hope is about healing, and springs from the earth, you can't get much more earthy than the Wood Brothers, who explore their own incarnations of America's indigenous music via the family route. It doesn't hurt that Oliver and Chris Wood were raised in the Colorado mountain town of Boulder, or that their dad's record collection included lots of folksingers. What also contributes is that the brothers pursued separate musical careers for 15 years — Chris in Medeski Martin & Wood and Oliver with his band King Johnson — before coming together professionally.
"We got involved in completely different music circles and grew apart musically and just as brothers," Oliver Wood explained. "But really it was a blessing because we had a lot of time figuring out and establishing our identities as people and as artists separately in a healthy way, which it made it exciting for us to get back together later in life. We taught each other stuff, discovered we had overlapping aesthetics, and came up with a new recipe, and the music helped us reconnect and bond as family, too."
The Wood Brothers have released six albums since forming in 2006, and each goes deeper into the soulful rock meets roots mix, especially 2018's One Drop of Truth, which was nominated for a Grammy as "Best Americana Album." Last year's Kingdom In My Mind was a new order of magnitude, however, as the trio, which includes drummer Jano Rix, made the record organically with the songs growing out of jam sessions that were meant solely to test out their new studio.
"We were having fun improvising, just casually trying out the equipment and doing so," Wood said. "But it turns out when you're playing music where you're not trying to make a record and there's nothing at stake, you brain is in a different mode. It allows for playfulness and joy in the conversation between the musicians, and you play in a more childlike way with fresh ideas that you may not have access to otherwise. That eventually coalesced into the songs."
Much More Music
The Brothers Osborne, the sibling duo who have seen all three of their albums reach the Top 5 on Billboard's country chart, added another claim to fame last February when T.J. Osborne came out as gay, making him the first openly gay artist signed to a major country music label. They headline a triple bill with Travis Denning and Tenille Townes (aka "The Girl Who Didn't Care") at the Bowl on October 13.
Riviera Reopening
SBIFF's art house cinema is finally ready to start screening indies and non-blockbuster fare, debuting with a bunch of documentaries. Getting opening weekend (October 7-10) honors is The Lost Leonardo, Andreas Koefoed's inside story behind the "Salvator Mundi," the most expensive painting ever sold…. This Saturday, October 9, SBIFF is also hosting a Cinema Society event at the Riv that is open to the general public for free, with a preview screening of Walt Disney Animation Studios' Raya and the Last Dragon that features the voices of Kelly Marie Tran and Awkwafina. A Q&A with directors Don Hall and Carlos López Estrada follows the 10:30 am screening. Visit www.sbiff.org.
In the online world, the Carsey-Wolf Center at UCSB is back in action with a new series, "Global TV," exploring new contexts for creation and distribution of contemporary television programs and formats from around the world. The series launches at 4 pm this Thursday, October 7, with writer Ben Power talking about The Hollow Crown, a series of British television film adaptations of Shakespeare's history plays, and continues with Gareth Crocker, the co-creator of Shadow, Netflix's first South African original series, on Saturday, October 9, plus two more events later in the fall. Get details, the full schedule and register (required) for the free Zoom events online at www.carseywolf.ucsb.edu/events.
You might also be interested in...