Finding Light at Ojai Valley Museum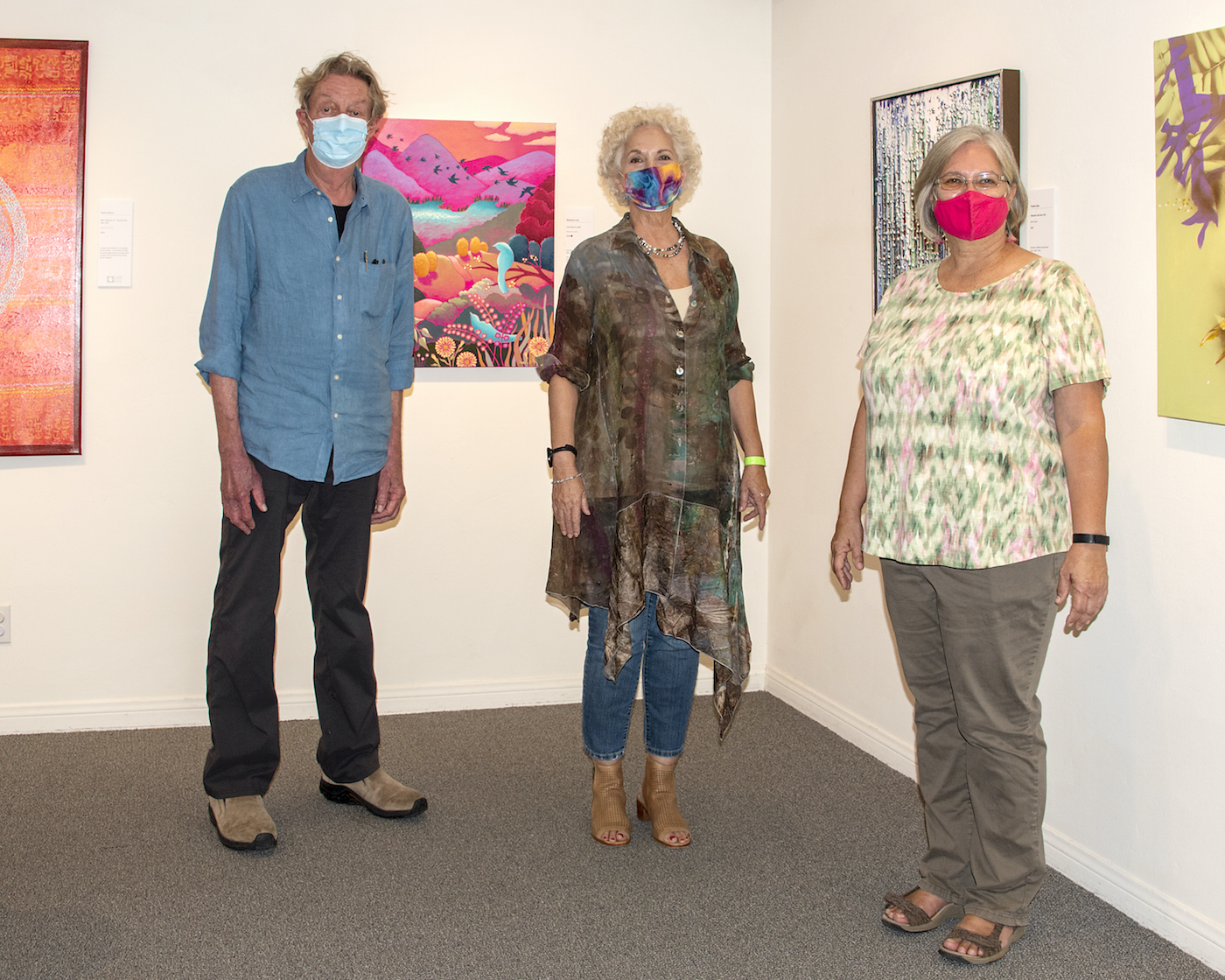 "Finding Light" is an eclectic exhibition featuring artworks by 60 artists from the Ojai Studio Artists (OSA) collective, now on view through October 11 at the Ojai Valley Museum (OVM). The theme of the exhibit was directed by OSA Exhibition chair and artist Richard Amend, based on Amanda Gorman's 2021 Inaugural poem, "The Hill We Climb."
The works in this exhibit showcase the use of light and dark, ranging from traditional to post-modern conceptual. Light has always been held in high regard in art, emphasized in the duality of light and dark, used to direct focus and be a reflection to the other.
Amend explained, "I think a lot of us were moved by Gorman's poem, how we are coming out of such a dark place, and it seemed to be a really important moment. It felt like it was a call to artists."
Pamela Grau, OSA board president, and Wendy Barker, executive director of the Ojai Valley Museum, also provided background on each artist in the show and their work.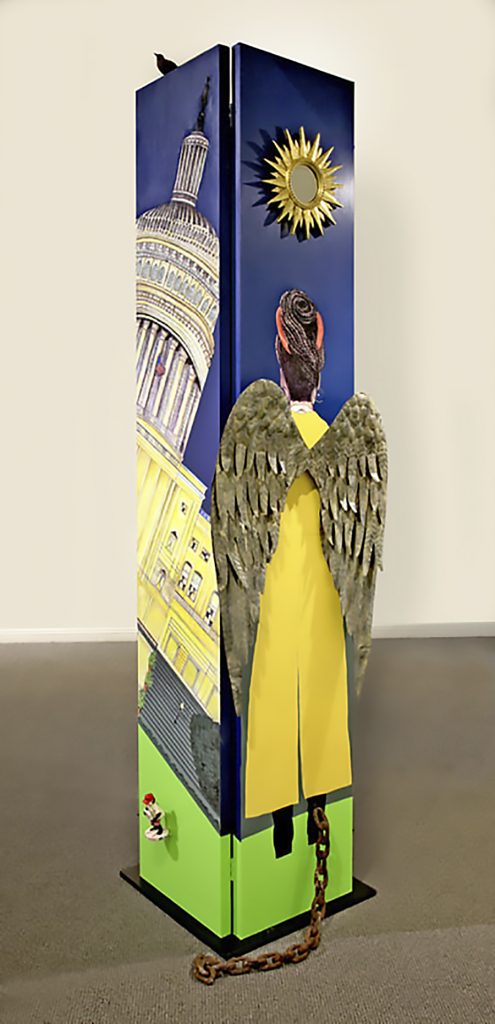 Top exhibit highlights are "Crown of Enlightenment," a delicate chain-link jeweled crown by Elaine Unzicker; "Milky Way and Iron Tree Sculpture" isLindsay Thomson's poignant night photograph; "Amphitrite"is the whimsy mythological painting by Amy Lynn Stevenson; "The hill we climb" is a large-scale four-sided political sculpture with a bird on top by Sylvia Raz; "Light Restrictor"is a steel and halogen light sculpture by Burt Severy; "Frequency" is an abstract reverse painted acrylic on plexiglass with gold metal leaf by Amend; "Obstacles and Flow" is alight reflecting silver polyresin balls and paint-pour on canvas by Grau;and the stunning oil on canvas statement, "Are We There Yet?" isby Karen K. Lewis, which depicts the 1974 Roosevelt School fifth grade class.
Barker shared, "Looking at beautiful artwork is a great way to lift your spirits; that's something we all need, especially now. The Ojai Studio Artists are such a diverse group with many different approaches and methods that it's easy for anyone to find at least a few favorite artworks. My hope is that visitors will walk away feeling lighter and brighter after viewing this exhibition."
The OSA is one of the oldest studio artist groups in the Tri-County area, founded 35 years ago by Bert Collins, Marta Nelson,and Gayel Childress,who held a studio tourto raise funds for the art center in Ojai.
Grau and Amend emphasized during the meeting at the OVM that the mission of the OSA is to advance arts in the community. One important way they do that is through their youth scholarships program, which has provided over $250,000 to date. Funds are raised via their studio artist tour annually, and through auction sales, sponsorships, and private donations.
According to Grau, the studio tour from October 9-11 is free, saying that "we are hoping that people will still donate to our scholarship fund."
The OSA is a 501(c)(3) nonprofit community educational organization.
"With the decline in public money for arts education, OSA has taken up the cause of preparing the next generation of artists and celebrating the importance of the arts within the region," Grau said.
You might also be interested in...