Six Questions: Mulling Things Over With Montecito Pianist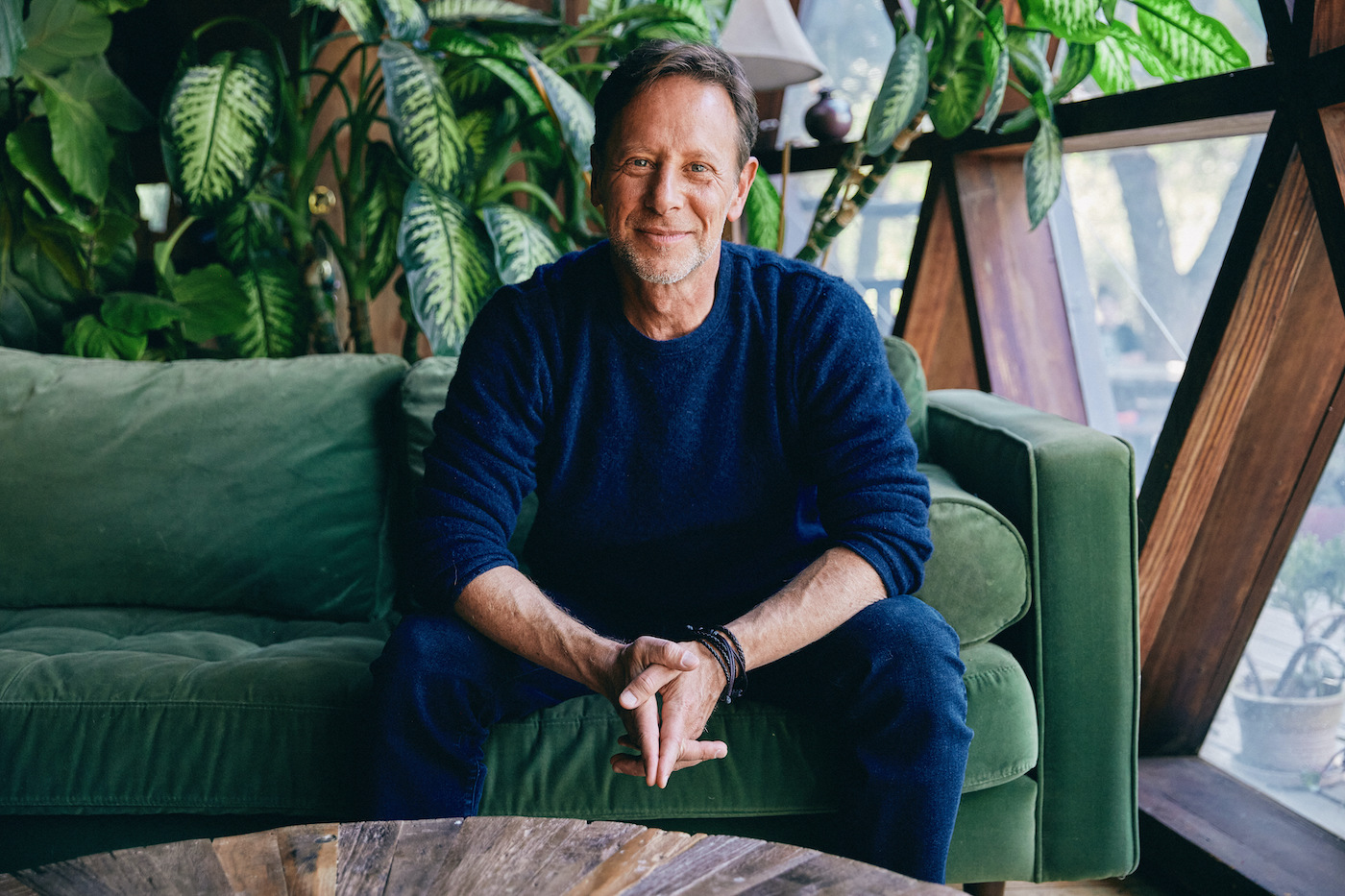 Pete Muller, the math whiz who leveraged his skills to create and manage a massively successful quant-driven hedge fund company that uses complex models to detect and predict inequities in the markets, seems even more invested in his burgeoning singer-songwriter career these days. The piano-playing Montecito resident, who released three solo albums mostly as a side project during a hiatus from Process Driven Trading (PDT) back in the 1990s, has ratcheted up writing and recording in recent years, putting out an album in 2019 that spawned three Top 30-charting Adult Contemporary singles and solidified his band called Kindred Souls, logging 50 live dates across the country.
Another new album of Muller's original material is due at the beginning of 2022 following hot on the heels of this year's EP called The Sound that boasts fresh and tasty cover versions of songs ranging from Lyle Lovett's "If I Had a Boat" to Buffalo Springfield's "For What It's Worth," and Bobby McFerrin's "Don't Worry, Be Happy."
When the COVID crisis closed clubs across the country, Muller co-founded Live Music Society, a nonprofit that gave grants of up to $50,000 to a variety of small venues around the country and produced Empty Spaces, a series of short films documenting the importance of the clubs, including SOhO here in town. With the nightspots now reopening, Muller is back on tour with the Kindred Souls, returning to his hometown club after an excursion to the East Coast and Midwest to perform at SOhO on October 5. He spoke from a stop in Connecticut earlier this week.
Q. Folks were mostly slowing down during the pandemic. But it seems that what with the cover album and the next original record already in the can, you've been very productive.
A. That's because it's afforded me the opportunity to have more time for writing. Years ago, I ran an in-person song circle in New York City that met every week for about five years. I revived it and migrated it to Zoom. The rules are that you have to show up with a new song each week. I work well on a deadline, so it was great, because if I don't have that pressure, typically a song doesn't come out unless I'm really touched by something deeply emotional. Commitment helps. So, I got 12 good songs out of that.
Do any of them directly reflect on the pandemic?
"Light Up the Night," which is on the new record, is about our search for connection to others, but also connecting back to ourselves, to our spirit. It's going to be the second single. The first one, "The Other Side," is about having a partner who's grumpy and you're trying to get them to the other side where they are happy again. We've been having fun in concert getting people to sing along to that one.
Most of your songs are about love and relationships in one way or another. Is that how you process the emotions that come up, work things out in the song?
Many of them are about the struggle we all encounter in love relationships. That tends to be where a lot of emotions come from. There aren't all that many emotions but because relationships are so important, the emotion is amplified. But you can't get too personal, because people have to be able to relate, so I try to make the stories more universal. The goal in everything I'm writing is not only to process or express my emotions but to inspire people, help them to feel and process, and to lift them up.
The Sound album you made earlier is all covers, but the material is really varied and the arrangements so surprising. What drives those choices?
A lot of times the arrangements start with me and [Santa Barbara-based guitarist/saxophonist] John Whooley sitting around figuring out how we can make it sound different from the original. Maybe it's [switching genders] on the lead singer and/or changing the tempo, and since we don't use bass or drums, we have to make it work as an acoustic song. And then we incorporate our trademark four-part harmony, which we try to put in every song. So far, it's working great. The first two singles made the Top 20.
Creativity and working with patterns lie at the intersection of math and music. But it doesn't seem like there's space for emotion in math-driven trading, while music without emotion is virtually worthless.
Whenever and whatever you're creating, there's a huge amount of emotion in it because you're investing in building something where you know you're going to struggle and stumble when you try to get things across. The emotions are different but they're there.
I know you don't want to talk about business or how PDT is doing during the pandemic, but I'm wondering how you can run a hedge fund and have so much time to put into your music, let alone constructing crosswords, surfing and, of course, spending time with your family here in Montecito. I don't know how you do it.
I have worked with and trained excellent people, so I can delegate. I don't have to make all the decisions, because it's not an ego thing for me. I'm happy for them to thrive and grow… I take a lot of pride in having built this, but it's not my identity. Eventually I'm also going to take a lot of pride in handing it over to people that will do it better than I ever did.
On Stage: Advice for Those Who Have Strayed
For two years beginning in 2010, Sugar was the online advice columnist alter ego for Cheryl Strayed, whose book Wild: From Lost to Found on the Pacific Crest Trail, surged up the bestseller charts in 2012 and spawned a hit movie starring Reese Witherspoon. A collection of her columns was later published under the title "Tiny Beautiful Things: Advice on Love and Life from Dear Sugar," and later adapted for the stage by Nia Vardalos, the actress-director-producer-screenwriter who wrote and starred in the hit autobiographical romantic comedy film My Big Fat Greek Wedding; she also portrayed Sugar in the 2016 off-Broadway production.
The play has received warm reviews, with The New York Times calling it a "handkerchief-soaking meditation on pain, loss, hope, and forgiveness (that) provides an ideal catharsis for those suffering from the various deep-dyed blues, all those afflictions that make us feel cranky, thin-skinned and intolerant." Ojai's Art Center Theater – the longest continuously-operating multi-disciplinary center serving the arts – hosts its own company's area premiere of the play October 1-24. Lynn Van Emmerik stars as Sugar, and Ashley Osler, Elektra Cohen, and Isabel Roth play letter writers while Bob Blouch directs. Tickets are $20. Info at https://ojaiact.org or (805) 640-8797.
Zoom Author Chats: Flag Football & a Pair of Poet Laureates
Chaucer's Books virtual series continues with Dave Zirin, who will discuss his new book The Kaepernick Effect, about how the quarterback's simple and courageous act of taking a knee during the playing of the national anthem mushroomed throughout American society serving as a symbol of resistance to America's persistent racial inequality, echoing such sports protests of the past. Zirin, the sports editor of The Nation, columnist for The Progressive, and the host of the Edge of Sports podcast, will join Chaucer's events coordinator Michael Takeuchi at 6 pm on Monday, October 4. Watch on Zoom or YouTube.
The following evening at 7 pm brings a double shot of virtual poetry as 2009-'11 Santa Barbara Poet Laureate David Starkey and his successor Paul Willis trade passages from their respective new books. Starkey is founding director of the Creative Writing Program at Santa Barbara City College and the publisher and co-editor of Gunpowder Press while Willis is a professor of English at Westmont College in Montecito. Join the reading on Zoom or YouTube.
Visit www.chaucersbooks.com for more information.
Dimensions in Dance: Tengo Tango
La LoCA Milonga, the tango event co-hosted by Alejandra Folguera and Geraldine Freitag at Buena Onda on Haley Street, returns this Friday night, October 1, with live music by bandoneon player Hugo Satorre and pianist Winnie Cheung. Satorre, who has performed in venues as prestigious as the Sydney Opera House, Walt Disney Hall, and the Shanghai Oriental Art Center, not to mention in front of 120,000 people accompanying tenor Plácido Domingo in Buenos Aires, is a master of the instrument described as a large concertina. Cheung, who has a doctorate in piano from the Eastman School of Music, has devoted her career to tango music since 2015. But the Milonga isn't just for watching as guests are invited to get up and move to the Latin rhythms and accents on the large temporary wooden dance floor. The goal is not only to entertain, but also create a strong tango community in town, even as the pandemic necessitates an all-outdoor event. Tickets are $20 in advance, $25 at the door. Info at (805) 455-1906 or https://nightout.com/events/la-lo ca-milonga-hugo-winnie/tickets.
You might also be interested in...