Jason Carlton: Challenger, District 6, Santa Barbara City Council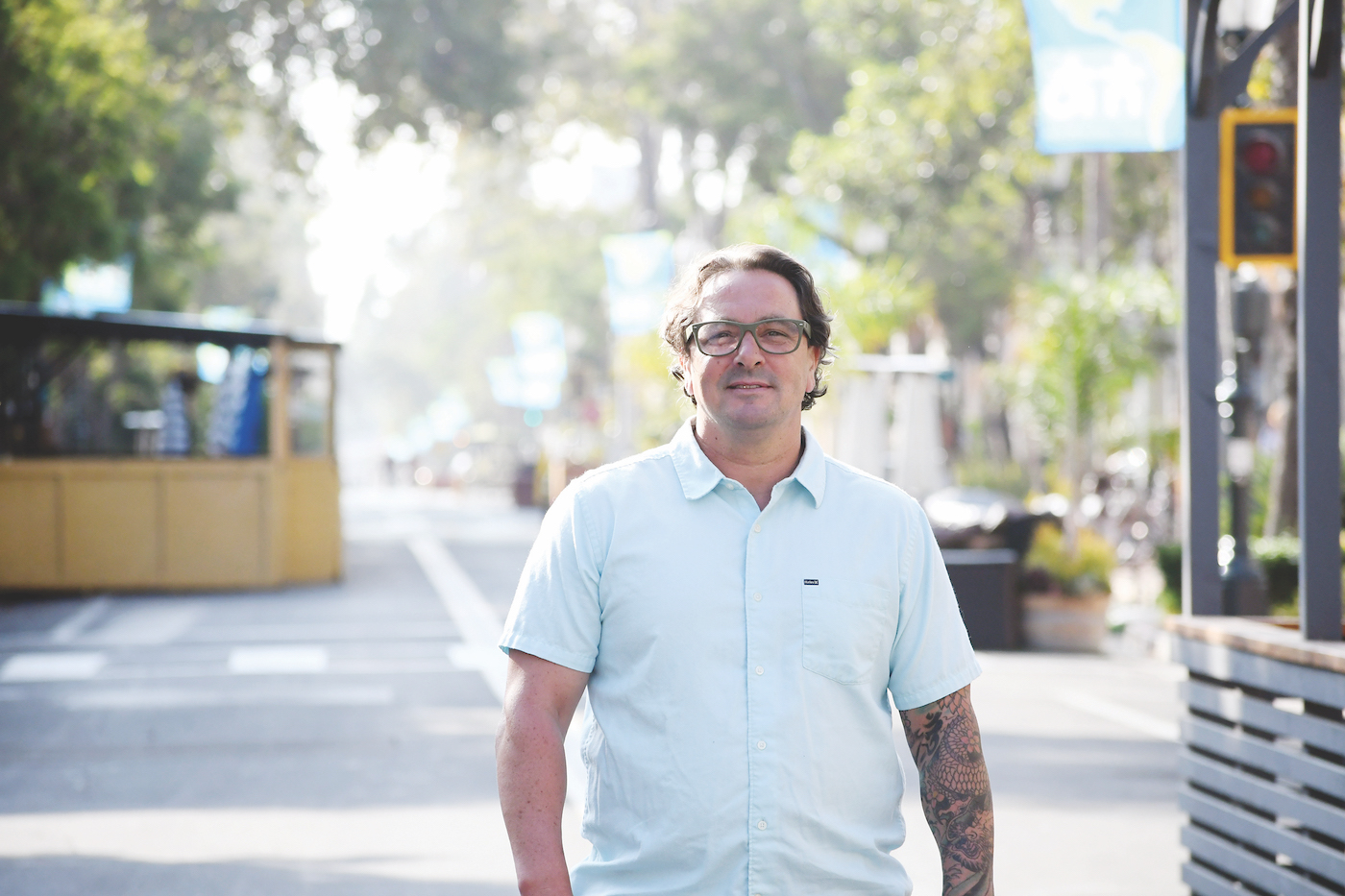 The makeup of the race for Santa Barbara City Council's District 6 seat took on a dramatically different feel late in the filing period, with three candidates jumping into the fray to take on incumbent Meagan Harmon.
Jason Carlton, a well-known local business owner, is one of those that chose to challenge the seat; he is focused on other small businesses, as well as the homeless situation along the city's downtown corridor.
Carlton is also facing City Hall insider Nina Johnson and "everyman" Zachary Pike.
Carlton has spent the past few weeks going door-to-door with his team, focused on showcasing his energy and vision for the city.
In a recent interview with the Santa Barbara Sentinel, Carlton was critical of the current leadership:
"There are some issues downtown and in the neighborhoods that need addressing," Carlton said.
"The lack of leadership with the city council has compounded these problems and Santa Barbarians I have talked to are not happy with the city and its lack of execution."
He also indicated in the Sentinel interview that homelessness is a top priority, stating that his campaign will put a focus on the ongoing crisis in Santa Barbara.
"My team and I are looking at a management system for the homeless, mentally ill, and drug addicts to help clean up Santa Barbara," Carlton said.
"Affordable housing for individuals/families working downtown. Lastly, a balanced budget with transparency to the public who pay for city services."
All four candidates were presented with three key questions facing the district, with a maximum of 100 words per answer. Here are Carlton's responses:
What is the most important issue facing District 6?
Homelessness and business vacancies are the two largest factors affecting District 6. Unfortunately, it appears to some extent to be self-feeding. When business fronts go unoccupied, it becomes more inviting for the homeless individuals to take up residence. Small business owners are good curators of their storefronts.
Let's be clear though, this will not solve the homelessness problem, but could help clean up perception of it.
Santa Barbara's downtown corridor is heavily reliant upon tourism. What is your plan to supplement that in case of other natural disasters or lack of travel?
What are you going to do about bringing in good businesses that pay good wages?
We are a tourist town and depend on it. That said, we need to diversify our portfolio. We need to attract more small businesses through incentives. Amazon and COVID-19 destroyed the brick-and-mortar model. We need a vacancy tax (or something like it) to push commercial landlords to seek new tenants.
The city needs to clean up the Planning Department. Ninety-five percent of the new businesses I talk to said:
"If I knew how difficult the city was to deal with, I would have set up shop elsewhere." That is a painful statement to me; I want to see small businesses thrive here. With a diversified portfolio, we wouldn't be so crippled in the case of tourism and natural disaster.
We believe that one must be willing to lose in order to win. Can you give us an example of a brave position you have taken on principle that cost you politically or personally?
Yes, my team and I are not accepting any endorsements. We would if they didn't come with money. I find it hard to do work for the public and small business if "your hands are not clean."
Please list all endorsements to date.
None.
You might also be interested in...