Planet Duck: An Out-of-this-World Solution to a Real-Life Problem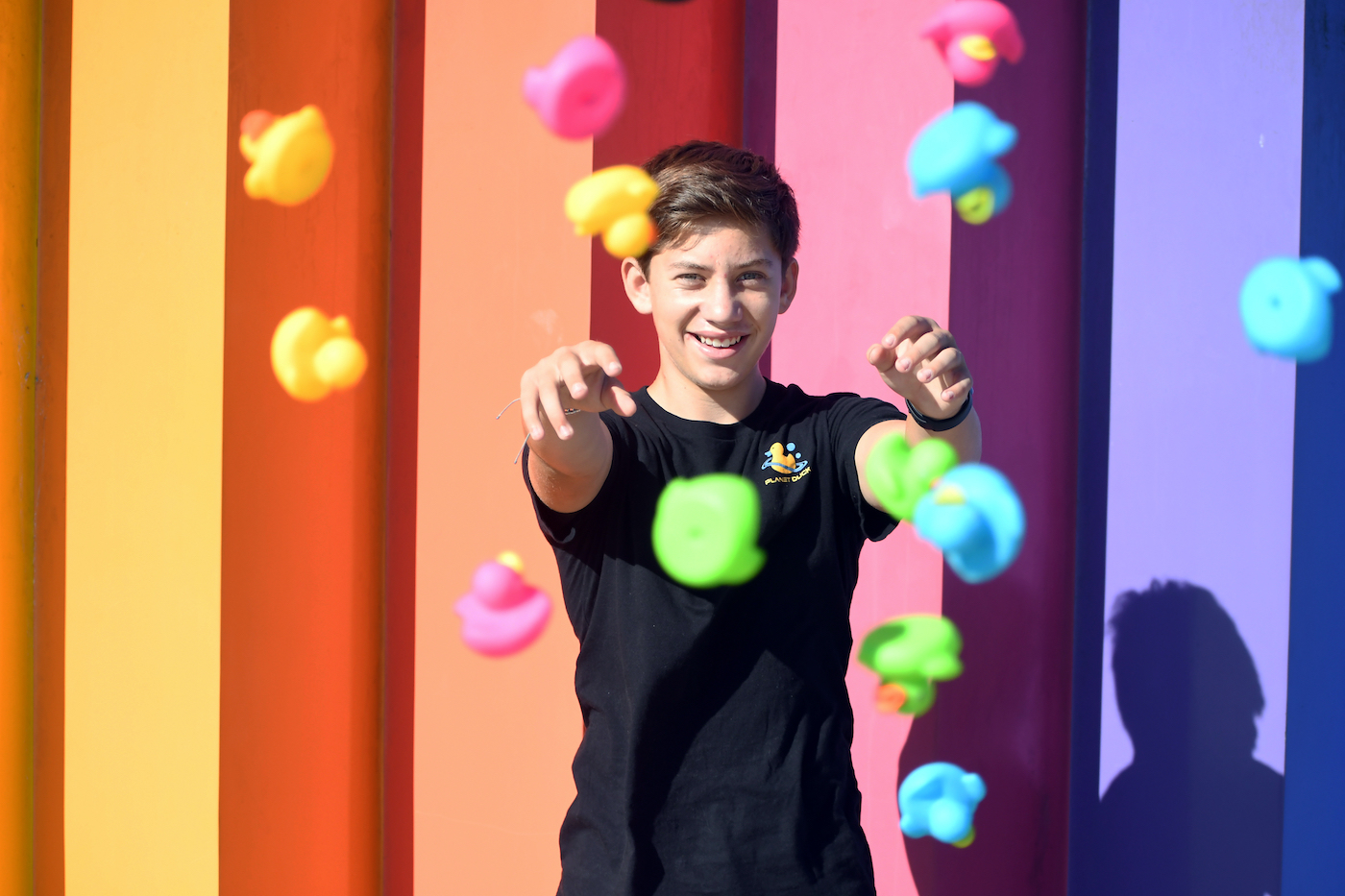 As the Richard Bransons and Elon Musks of the world compete for their moments in space, ducks have seemingly beat humans to the punch.
Welcome to Quackzar, home to ducks that lived in harmony before The Snake King — or Oxyuranus — attacked, putting the duck population in peril in this galaxy not so far away.
But, with a bit of help, the ducks can still be saved.
It's in the mind of a 13-year-old that helping those in need has taken on new life — through out-of-this-world storytelling aligned with real-world goals.
Marco DiPadova is an eighth grader at Anacapa School, an outlet that puts an emphasis on entrepreneurship, aiding students in the lessons of business and marketing from an early age.
And while holed up in his house at the outset of the COVID-19 pandemic, a story on television pushed the then 12-year-old to take action.
Animal shelters were in desperate need of help, with funds drying up due to belts being tightened around the globe.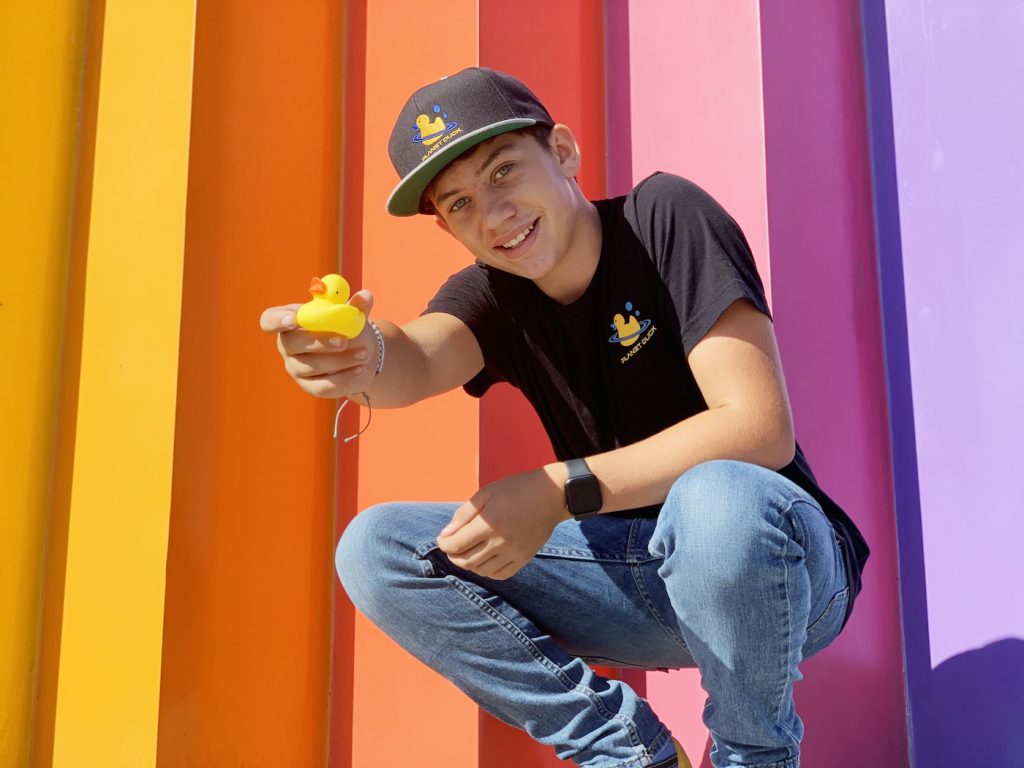 But no one can resist a rubber duck, and Marco put together a plan to build a nonprofit, Planet Duck, that would aid shelters in need by selling packets of rubber ducks — complete with a storyline that took the toy from a bathtub joy to a real-life cause.
"We decided we should probably do something about it, and we looked into it and found that ducks sell pretty well," Marco said. "And we just ran with it."
Navigating the business world became a lesson plan for Marco's father, Albert, a successful businessman himself as the co-founder of the Riviera Towel Company.
Succeeding in a digital world pushed Marco to learn the ins and outs of ecommerce platforms, including Amazon and GoFundMe, not to mention promotional vehicles such as Facebook, TikTok and Instagram.
And fulfilling orders? That can be a full-time job, especially with a recent order of ducks numbering 8,000.
Marco caught on so quickly that he even produced a TED Talk focused on launching "your own mission for social good" — a process that took him out of his comfort zone with public speaking and turned it into a strength.
His son's aptitude for it all has left Albert impressed.
"Marco came up with this whole idea, and has stuck with it," Albert said. "And it's truly making an impact."
Planet Duck donates all net profits to a handful of animal care outlets, including the ASPCA and BUNS, the latter a nonprofit dedicated to the well-being of bunnies.
To date, Marco has donated more than $3,000, including more than $1,600 to BUNS.
Marco's dedication to the cause has left BUNS Director Kimmy Swann without enough superlatives to describe how special she believes he is.
"He's a phenomenal young man," Swann said. "He's only 13. I was nowhere near what he is at 13. He's the dream of what we all wanted to do but our parents didn't quite support us that way."
This isn't a pandemic project for Marco, as he believes the nonprofit can have a long-term impact — and has great business aspirations himself, wanting to land an interview with Beanie Babies tycoon Ty Warner for his entrepreneurial class.
"I don't really care about money. I don't really need that many things right now," Marco said. "Seeing things from COVID not doing so well, I just thought I should take the profits from my business and give it them to them.
"That's our mission: to give back."
To learn more about Marco's efforts, visit planetduck.world, where one can buy a duck to save them from evil, participate in fundraisers for the ASPCA and BUNS, as well as watch Marco's TED Talk and connect with Planet Duck on social media.
You might also be interested in...