A New Vision: Tara Rose Toner Finds New Direction Amid Pandemic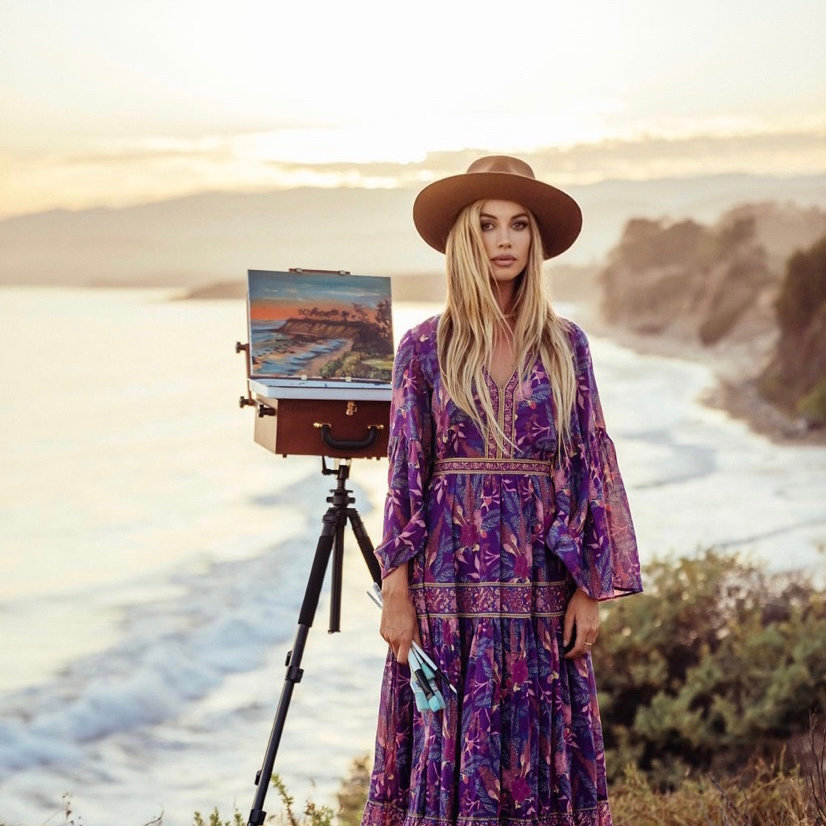 The year of COVID made us rethink a lot about interiors and exteriors. Some of us holed up inside, either by choice or by decree. Others found themselves outside more than usual, discovering or renewing their love affair with our beautiful landscape. For painter Tara Rose Toner, that led to a new interest in plein air and in exploring visions of the American West. 
Having painted figures, self-portraits, and still lifes, Toner's expanded content, and a dash of pure luck, has landed her in SLOPOKE, the premier Western art show case of Central Coast. The three-day event takes place as it has for the last three years at Flag Is Up Farms in Solvang from September 24 to 26.
A graduate of Santa Barbara High's Visual Arts & Design Academy who then went on to study with local mentors, and attendance at both SBCC and Cal Poly, Toner practiced her craft with still lifes and self-portraits until hitting her stride with plein air (both here and in Hawaii) and has now moved into a series of Western/Cowboy canvases. At SLOPOKE, she will be represented with an 8×8 wall featuring her paintings hung salon style. (By the sound of our recent conversation, she is finishing off another canvas or two to make every display inch count.)
In the meantime, she is a real estate agent for the Montecito Group – which she started with her sister, Taylor – and models for local jewelry and fashion designers.
Fast forward to a time before the 2020 lockdown. Toner had started studying plein air with some of her mentors from SBCC like John Iwerks and Thomas Van Stein.
"After COVID hit, I got really into it," she says. "I would go out for two hours and paint alone. It was the perfect thing to do. And being in Santa Barbara, it's so beautiful that all I want to do is paint it and share it."
At the same time, she is painting inland landscapes, cowboys, and cowgirls, influenced by her brother's pack rides – one of his favorite hobbies. She listened to George Strait songs in the studio while working on them and experimented with light – showing cowboys in early evening or during a sunrise.
While she was in Maui earlier this summer, she got a text message from Andrew, the son of Tom Burgher, who runs SLOPOKE along with his wife, Sherie. One artist had dropped out, could Toner replace them in time for the show? Her turn towards landscape and the cowboy had arrived just in time.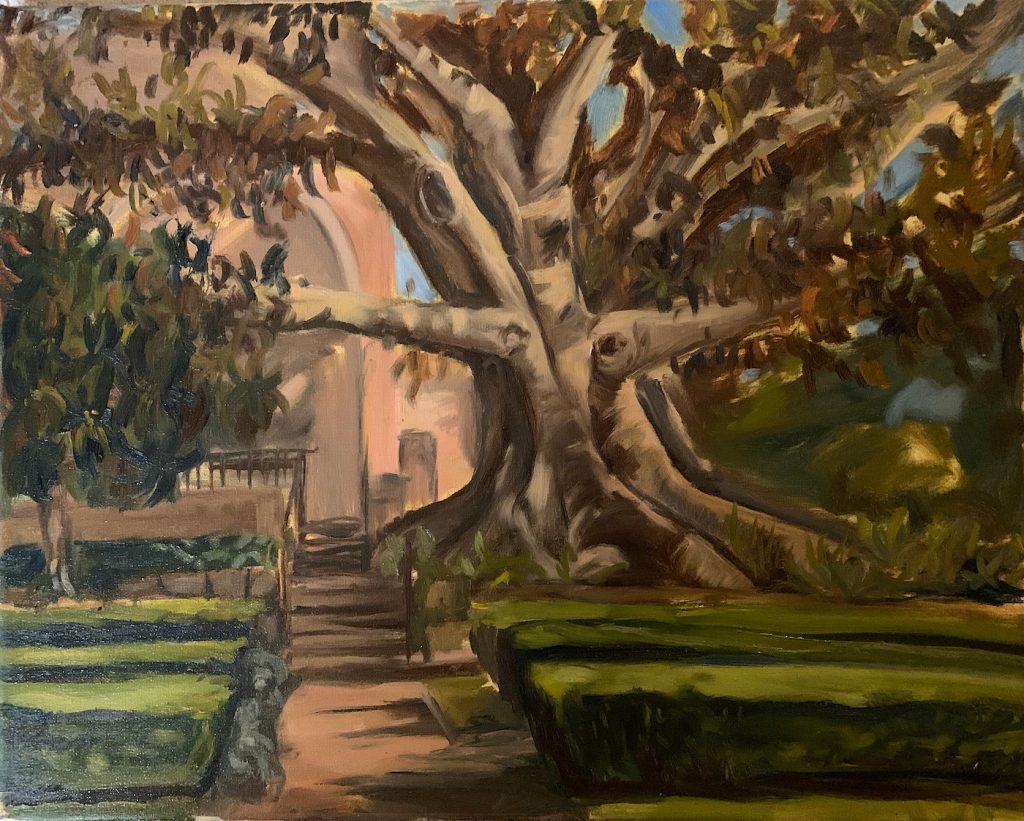 "Growing up here and taking trips up to the Santa Ynez Valley to ride as a child, I didn't know it would be so influential on my art," she says. "But it was…The romance of the cowboy spirit is a world in itself and has inspired a lot of artists in the community."
Tom Burgher likes her contemporary takes on cowboy art in both oil and watercolor and is glad to have her in the exhibition.
Burgher's previous life was as a worker at Raytheon, but a chance meeting that resulted in buying a gallery, and another chance visit to a Western art show at the Gene Autry Museum in Los Angeles, set his life on another path. Burgher's definition of Western art is as broad as a Montana sky, and not just relegated to cowboys and plains. His newfound love of the genre led to the creation of SLOPOKE, first opening in Pismo Beach, then finding its current home at the wide open space of Flag Is Up Farms.
The show is set up in their open-air horse arena, and so when COVID hit last year, SLOPOKE was uniquely situated to continue as an event. Where other galleries and festivals closed, some indefinitely, Burgher's event maintained its good health. And a bandana made for a good mask – these he gives away as souvenirs. There is also a full exhibition book for sale.
A percentage of the proceeds of Toner's sales will go to Hearts Therapeutic Equestrian Center. Toner has future shows planned in Santa Barbara, so watch her website www.tararosetoner.com for updates.
To buy tickets for SLOPOKE, visit www.the-slopoke.com.
You might also be interested in...