Watson, Come Here: Ex-OCMS Member Something to Crow About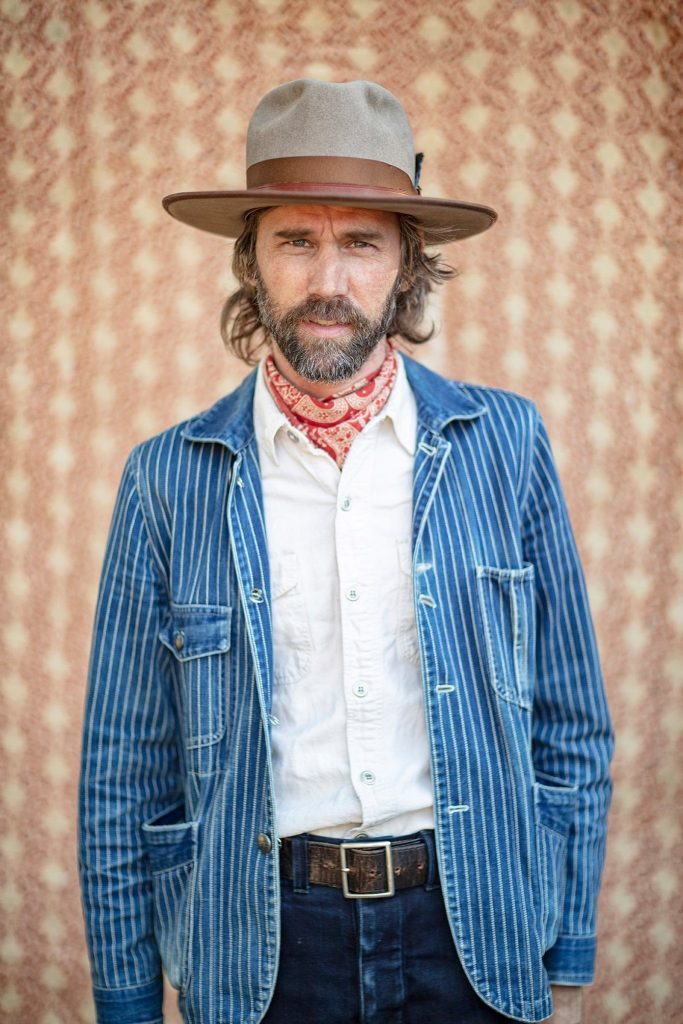 It takes a lot of guts to walk away from a successful band you co-founded, but for Willie Watson, 13 years with the Old Crow Medicine Show (OCMS) were enough.
"There were some differences about our musical direction," Watson said, somewhat diplomatically explaining his 2011 departure from the popular alternative country/Americana band that helped jumpstart the current folk revival. "It's the classic band conflict that you always hear about and that just happens. It was time to move on."
But it wasn't OCMS moving away from the old school sound that had led Doc Watson to champion the group that forced Watson's hand — it was an overall decline in song choices, Watson admitted.
"It didn't matter whether it was going to be rootsy or traditional versus modern. It was just the music itself. The songs just weren't speaking to me anymore."
Not that Watson had much of a backup plan in place before he pushed the exit button.
"Being on my own was a huge change," he recalled. "I realized I needed to get myself out there pretty quickly before people thought I had disappeared off the face of the earth. So figured I'd write some songs because I was always pretty good at co-writing with the band."
Problem was, the highly critical Watson didn't like his own solo-composed songs very much either.
"I was really frustrated and very unhappy with the stuff I came up with, and I think it was because I thought that as a solo artist you had to be a singer-songwriter, someone who writes their own material. Or at least that's the expectation, ever since Bob Dylan (expletive) that up for us."
That's when OCMS producer and longtime friend Dave Rawlings stepped in and let some steam out of the pressure cooker. After Rawlings and his 30-year partner Gillian Welch attended a couple of Watson's solo shows, he told Watson to stop writing.
"He said, 'You shouldn't even be trying to write if it's stressing you out that much''' Watson said. "'Just focus on singing the hell out of songs like 'Midnight Special.; If there's anybody that can get up on stage and get away with doing that, it's you. That's what you're made for.'"
Thus, was born Willie Watson the Folk Singer, which is not only his profession, but also the title of his two solo albums, Vol. 1 in 2014, and Vol. 2 three years later. Not only have the records pleased their maker, they've also been a hit with critics and fans throughout the land who thrill to Watson's distinctive vocals, tasty guitar and banjo licks, and song selection that runs from gospel to railroad songs, Delta blues, fiddle tunes, and Appalachian traditions. Over the two discs Watson wails on Utah Phillips' "Rock Salt & Nails," Gus Cannon's "Bring It With You When You Come," Clarence Ashley's work song "Walking Boss," Charley Jordan's "Keep It Clean," and a whole host of traditional from "John Henry" and "Gallow's Pole," the latter of which Led Zeppelin recorded on their first album, to the decidedly off-center "Kitty Puss," and, of course, "Midnight Special."
"It's a little bit of mixing the new and the old, and not being afraid to play the known," said Watson, whose research runs to his dad's old collection of 78s and beyond. "I don't prove how knowledgeable I am about the history of folk songs by only playing obscure ones. Just because something was recorded in 1927 doesn't make it good."
He sings the — pardon the pun — cover off all of them. But don't ask him to explain what has him decide to record a song.
"Oh, man, that's a big question. It's much easier for me just to list the ones I like or tell you why 'Midnight Special' is amazing. Good words and good chords, lots of characters you care about or a simple point of view, I guess. I don't know how else to describe it. Maybe it just comes down to taste."
That's something Watson has in spades. Even in who he was influenced by as a singer going back to the pre-OCMS days.
"A lot of times during a show I'm thinking about Little Richard," he said. "And there's Neil Young and Lead Belly and Dylan. I know I don't sound like any of them, but I'm not trying to anymore, like I did in the early OCMS days when I wanted to sound like an old man living in the mountains. Over the years, I started to understand what I actually sound like, too."
That self-assurance and authenticity has also brought attention from Hollywood, as filmmakers Joel and Ethan Coen cast Watson as a young gunslinger in the first episode of 2018's The Ballad of Buster Scruggs, who croons Rawlings' and Welch's "When A Cowboy Trades His Spurs For Wings" after having knocked off the title character.
Kind of like an Old Crow finding a place in the world as a folk singer.
Willie Watson performs at SOhO in the first concert of the new Santa Barbara Acoustic Music series on Sunday, September 19. Call (805) 962-27776 or visit www.sohosb.com.
You might also be interested in...