Wine Parties Are Back: California Wine Festival Signals Post-Pandemic Return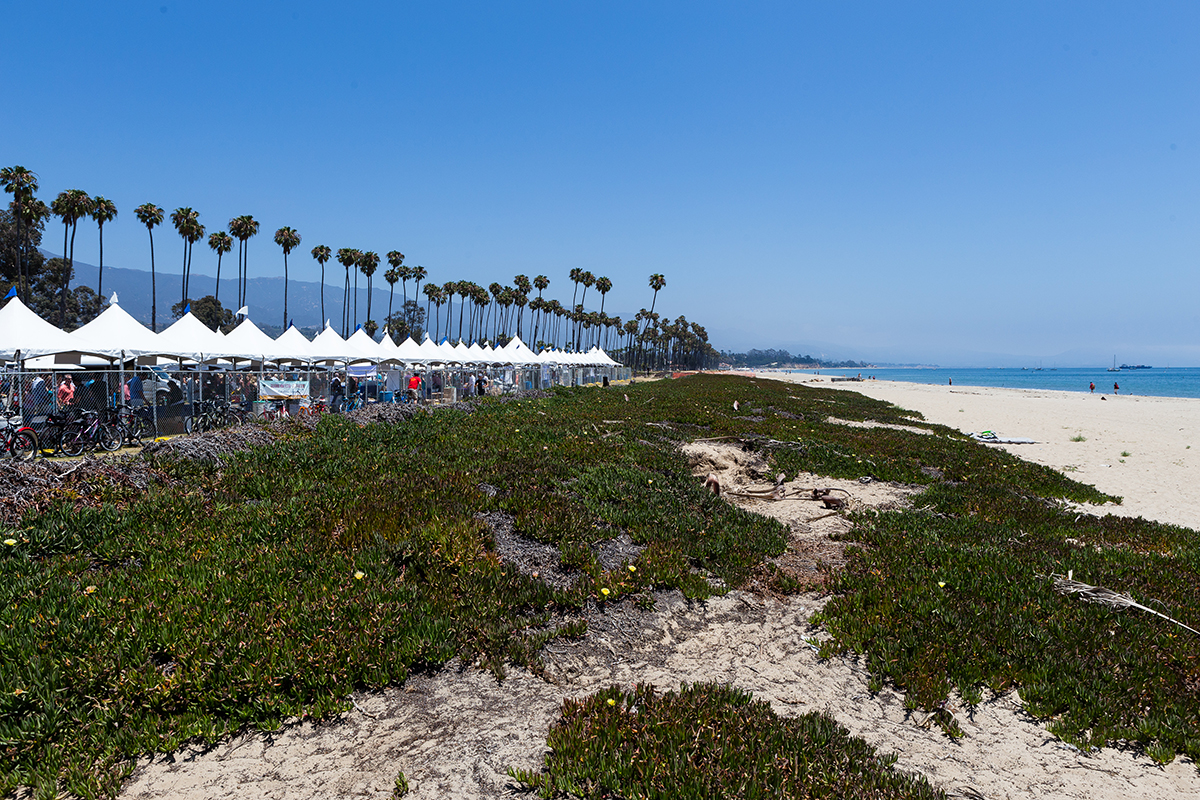 When Travelzoo surveyed its 16 million U.S. member base early this summer, gauging comfort levels around events and activities, 34% said they were ready to attend a wine festival. And as the summer's rolled on, and as vaccinations have increased, that number, even while tempered by the emergence of COVID-19 variants, has grown. That's a boon for September, a.k.a. California Wine Month, and the various wine fêtes it's inspiring, beginning with the California Wine Festival that comes to Santa Barbara later this month.
(Full disclosure: I'm a senior editor for the global travel media company, Travelzoo, and I participated in the execution of the aforementioned survey.)
The California Wine Festival touts itself as the only waterfront wine fest in the state. It launched in 2004 in Santa Barbara and has added venues over the years to build on its aim to "bring attention to the beautiful wines, foods and landscapes of California," says the festival's founder and executive director, Emily Kaufmann. These days, the festival goes on a SoCal summer road trip of sorts, producing two-day, beachside wine-fuelled events in Santa Barbara, Carlsbad, Huntington Beach, and Dana Point.
"In each location," adds Kaufmann, "we focus on the local chefs and culinary offerings while highlighting all the major wine regions throughout California."
The pandemic made 2020 a bust for this and any wine festival, of course. As it makes a comeback during an improving yet ongoing battle against COVID-19, new rules and protocols rank high. Both days in Santa Barbara – September 24 and 25 – will feature tastings done completely outdoors. Masks aren't required, although they're recommended in especially crowded areas. Following CDC and California Department of Public Health standards, anyone with COVID exposure in the previous 14 days, or with flu-like symptoms within the previous 48 hours, is expected to stay home. And in its ticket disclaimer, the "California Wine Festival recommends attending group events only when fully vaccinated."
Now the fun stuff.
The Sunset Rare & Reserve Tasting happens Friday night (6:30 pm-9 pm) in front of the Carousel Building at Chase Palm Park. From Napa cabernets to Santa Barbara pinot noirs, winemakers feature special bottlings, including many wines that are sold-out, super tough to find or no longer in distribution. Heavy appetizers from local chefs and live music, as well as a silent auction of oversize bottles and wine trips to benefit the Foodbank of Santa Barbara County, enhance the night. Limited to 500 guests, tickets are $99 ($140 at the gate).
The signature "Beachside Wine Festival" event takes place Saturday (Noon-4 pm) along Chase Palm Park. Wines from myriad California regions are featured — Mendocino, Napa, Sonoma, Monterey, Santa Cruz, San Luis Obispo, Temecula and, of course, Santa Barbara. Guests will vote for their favorite tri-tip — a contest for the title of "Best Tri-Tip in the 805" — and have access to the Gloria Ferrer Bubble Lounge, a bubbly and gourmet popcorn experience sponsored by Carneros' first sparkling winery. Several breweries will also be pouring. Tickets are $75 ($85 at the gate).
Top local labels to look for throughout the weekend: Brewer-Clifton, Grassini, Tensley, Foxen, and Spear. For more information on the California Wine Festival, visit californiawinefestival.com.
Want more? California Wine Month features several noteworthy wine events across the state, like the 10th Annual Barbera Festival in the town of Plymouth, about 40 miles east of Sacramento, and the Lodi Grape Festival on September 16. Locally, two of my favorites are in the horizon for 2022: the 38th annual Santa Barbara Vintners Festival takes place on May 17 (sbvintnersweekend.com) and the 2022 Santa Barbara Wine + Food Festival, with a beautiful setting at the Santa Barbara Museum of Natural History, is slated for June 25 (sbnature.org).
See you there!
You might also be interested in...