Toad's Evolving Comeback is 'Starting Now'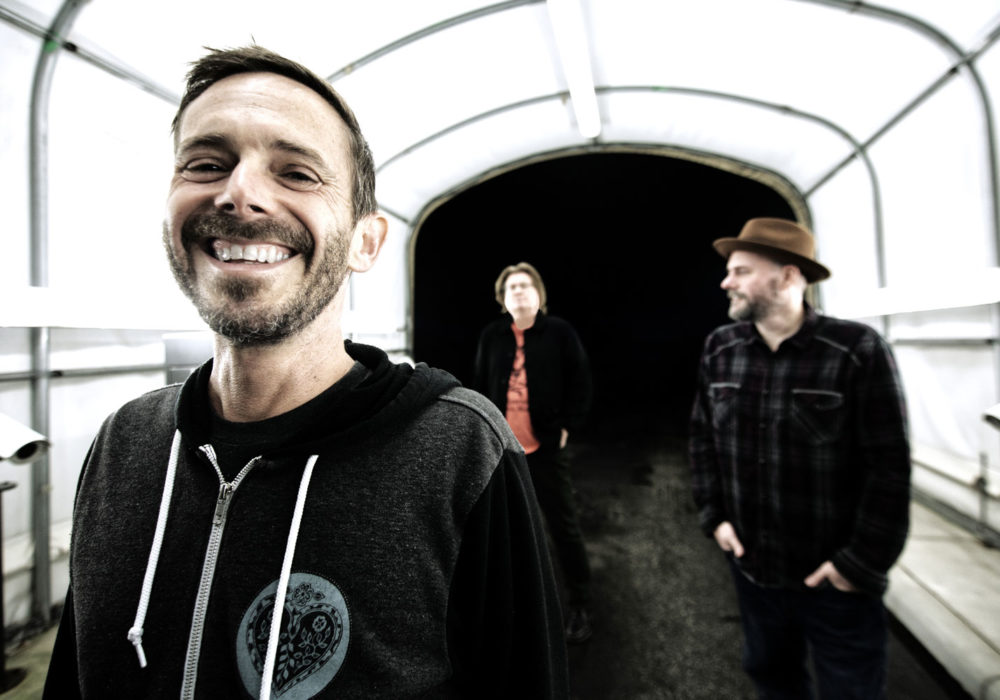 The journey of Santa Barbara native singer-songwriter Glen Phillips from an ambitious 15-year-old forming a rock band with some friends in high school to the 50-year-old multi-faceted artist he is today is something to treasure. That band, Toad the Wet Sprocket, is one of the more successful to have emerged from Santa Barbara, having released a succession of successful albums in the 1990s, and scoring with such singles as "Walk on the Ocean," "All I Want," "Something's Always Wrong," "Fall Down," and "Good Intentions," all of which remain relevant today. Later, after breaking up in 1998, Toad started touring together again in 2006, and officially reunited in 2010, with a second act that has now lasted as long as the first. 
Phillips' nine solo albums — most recently his stunning and stirring 2016 divorce-fueled Swallowed by the New — and a half-dozen, full-length releases with assorted musicians from other Santa Barbara stalwarts and such luminaries as Nickel Creek form a body of work that also stand the test of time, a rare thing for a singer-songwriter who started so young and was already contemplating unknowable inquiries while still in his mid-teens.
But what really stands out about Phillips is his commitment to rigorous self-assessment that shows up in all of his music. The musician, who lived in Montecito for nearly 20 years and now resides on the Mesa, keeps coming back to the well of introspection, one's place in the world, and the importance of compassion, with each visit providing a fresh perspective of his own life experiences.
Case in point: Starting Now, Toad's aptly-titled just-released eighth album — with original bassist-vocalist Dean Dinning and lead guitarist-singer Todd Nichols, plus new drummer Josh Daubin after Randy Guss retired last year — which the band is about to start touring to promote, including September 4-5 at the Lobero. Every track on the record deepens the experience, and reveals that, 35 years in, Phillips is still probing.
"I did a lot more preaching in my songs when I was younger, but now it's time to search for higher truth, and to catch myself when I think I have all the answers," Phillips said. "There are things that are moral imperatives, and I've got my liberal worldview. But there's also an effort to look at these larger issues and retain some sense of objectivity or openness and to look for the question under the question… I'm trying to get myself out of my bubble and understand what might be under the hood of other people's bubbles."
That compassion and generosity of spirit extends to the other members of Toad, a relationship that has proved to be challenging over the decades, Phillips said.
"I'm attempting to challenge my own history and presumptions at this inner personal level with the band, more allowing the changes in everybody else to occur and not running my previous models of who they are and how they act. We've been doing this a long time and there's a ton of water under the bridge and we keep coming back to it, so it's become familial. Probing my inner scape of the relationships in Toad is actually one of the most fertile places for me to learn. Now I'm finding it easier to give them credit for their contributions and appreciate what they bring to the table in a way that sometimes has been really hard for me. That shift has made me really happy."
The record still has the incredibly catchy jangly, often multiple-melody guitar lines we first heard in the 1990s, and ear-catching harmonies that, along with Phillips' vocals, give Toad its sound. But underneath the satisfying soundscapes are words that reveal the musings of a mature man, one who can hold both gratitude and sadness, and hope and loss, and urgency and acceptance.
With his first secure romantic relationship since his divorce, a newfound appreciation for his brethren in Toad and on the eve of a tour to deliver his new batch of songs, perhaps a line from the new track "Transient Whales" says it best: "All we have is each other and the songs we share."
You might also be interested in...