The Joy of Sax: Dave Koz Back on Tour
As a smooth jazz star, saxophonist Dave Koz has always been acutely aware of audience response, as the genre can often be about providing the sort of soundtrack that people are seeking in their lives. But nearly two years away from performing in front of the public largely due to the COVID pandemic really crystallized that relationship.  
"We've done six shows so far," Koz said, referring to the Dave Koz & Friends' Summer Horns Tour that comprises 20 dates across the country, including August 27 at the Lobero Theatre. "One thing I can say without question is that people need the music back — they've all been coming out to the concerts and it's clear that they really, really need it. We need it, too. Or rather, I needed to play live again. I didn't even realize how much I missed it, but that first show back in Florida a couple of weeks ago was such a cathartic experience. It was amazing seeing all those faces and getting that immediate feedback."
On the other hand, though, Koz said he was glad there was a nearly three-week break between the Los Angeles show and this Friday's gig at the Lobero when the tour resumes.
"I've never been more fatigued, because I've been using this muscle, live show chops for 30 years straight. And then all of a sudden it stopped for a year and a half, no amount of livestream or shows from your living room could prepare you for when you're back in front of a live audience and human beings with that excitement level and you have to match it. I never realized just how much energy that takes."
It's not like Koz was purely non-productive during the most restrictive periods of the pandemic. In fact, the veteran saxophonist, whose recording career spans more than three decades, recorded and released two vastly different albums during the time frame. "A New Day," which represented his first album of original material in 10 years, was made online, as Koz took advantage of the downtime to learn and employ cutting edge technology.
"This was a virtual project from the start — even the songwriting was done virtually, and nobody saw anybody in person," he said. "But because everybody was home, I could call the best drummers, the best bass players, the best keyboardist, and everybody was just clamoring to work on something."
Among the artists collaborating with Koz on "A New Day" are David Sanborn, Brian McKnight, Bob James, Meshell Ndegeocello, and Jeff Lorber, all contributing their parts virtually to the all-original project, save for a cover of the Beatles' "Yesterday."
"I'd get the tracks back, and they were filled with this excitement and energy and urgency because these people just wanted to make music any way they could," Koz said of the record that was released in October.
In contrast, The Golden Hour, which came out earlier this summer, was made in a Minnesota studio with everybody "masked up all day until it was time to record a take," Koz said. The record is a collaboration with funk guitar phenom Cory Wong that somehow ended up with a lot of songs with car themes in the title.
"It's got this real high-octane kind of power, with a full horn section and incredible rhythm section and of course Cory's guitar," Koz said. "It's music that just drives very hard. I didn't even realize that there was so much car imagery, but it does fit it. This has a really markedly different sound than what is normally associated with my music. There's a real zest."
Indeed, "The Golden Hour" does take a bit of a left turn for the saxist, although earlier in his catalog Koz explored funkier tunes before his contemporary jazz stardom smoothed out the road. It was partly the pandemic that had him willing to step outside of possibly pandering to his audience to satisfy his own more adventurous curiosity.
"I am really grateful for a fan base that has been with me for a very long time, and they understand this aspect of me and nurture it and support it," Koz said. "Making an album like this was a little bit of a risk, but at this point in my life, I want to feel the freedom to try new things and know that the audience will at least listen and try to appreciate it. Stretching the boundaries and expanding the envelope is what keeps me excited about music right now in this very unusual place and time."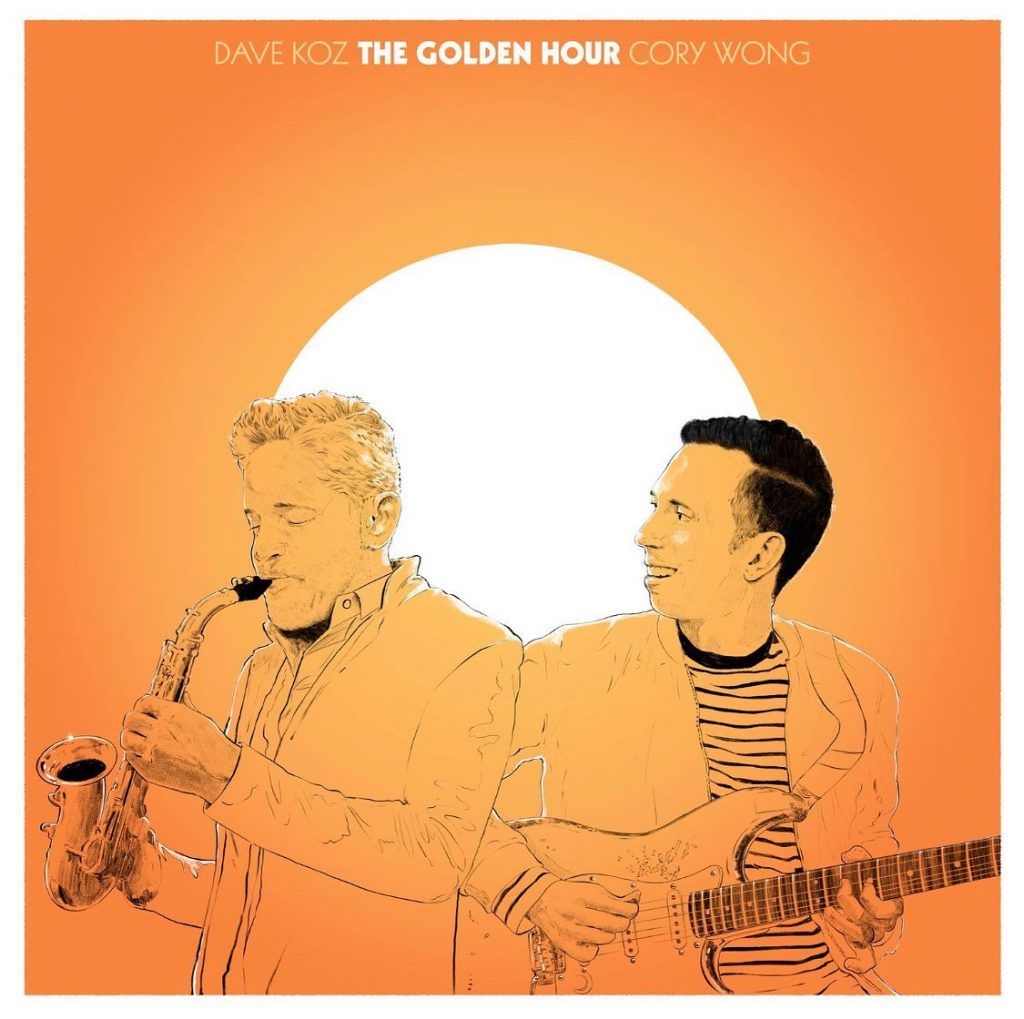 Also exciting for the sax man is hitting the road with a new lineup for another "Summer Horns" tour, a largely annual event based on the mammoth success of his "Summer Horns" albums in 2013 and 2018, each debuting at No. 1 on Billboard's Current Contemporary Jazz Albums charts. The albums will form the framework for the set list at the Lobero, fleshed out by songs in various formats from the other artists on the 2021 roster: jazz-soul-gospel saxophonist Kirk Whalum, a 12-time Grammy nominee over a 25-album catalog; jazz-blues saxophonist Mindi Abair, who has worked with numerous rock and pop stars and earned two Grammy nominations of her own; and multi-instrumentalist Vincent Ingala, who was named Billboard Smooth Jazz Artist of the Year in 2012 when he was just 19 years old.
"We all share the same musical DNA of playing in a horn section," Koz said. "We love the sound of big band jazz, and rock/funk horn bands like Earth, Wind and Fire or Tower of Power; Chicago; Blood, Sweat and Tears; where there's this wall of sound that's undeniable and so exciting. And we've also got duos, trios, solo songs, everything. If you enjoy saxophone, you're going to love this night."
You might also be interested in...