Milk Carton Kids: The Alchemy of Duck Soup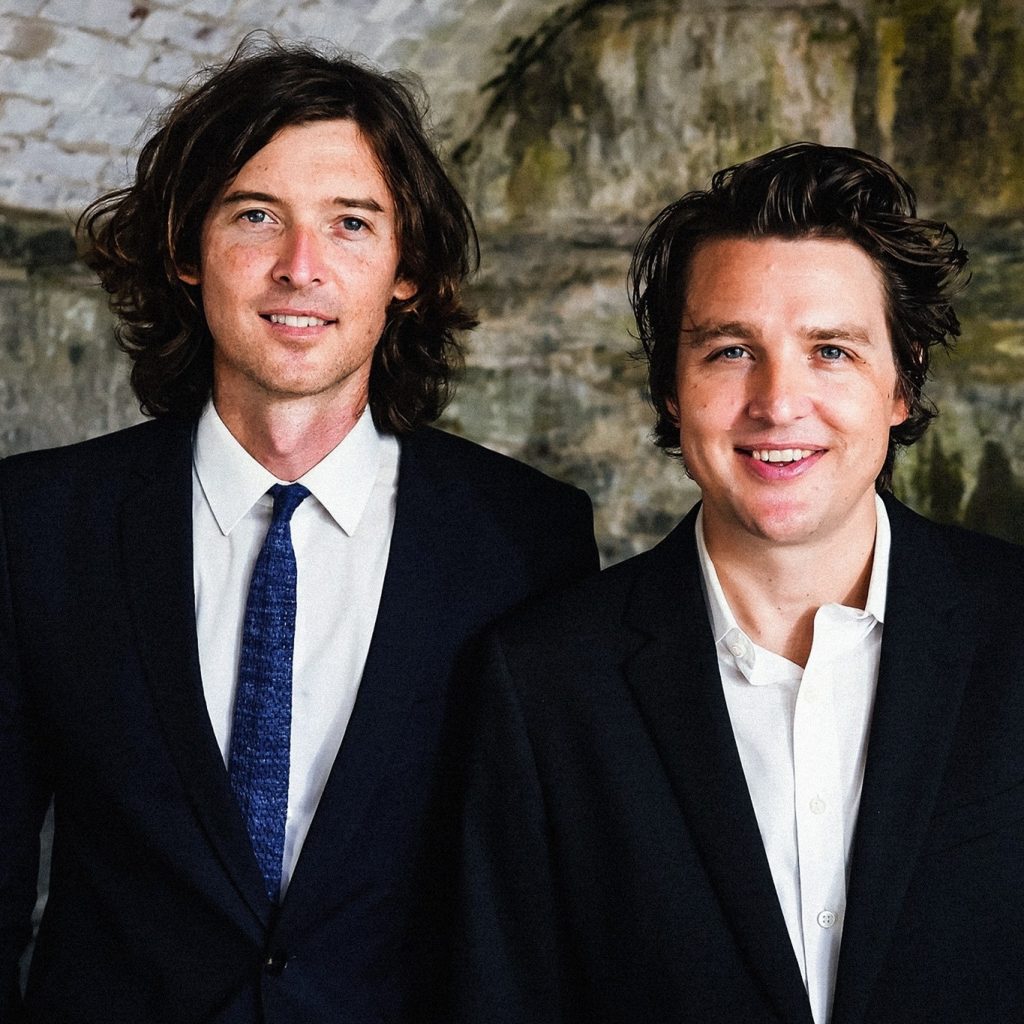 Joey Ryan and Kenneth Pattengale came together in 2011 as the acoustic duo Milk Carton Kids after the singer-songwriter-guitarists, who both lived in the Los Angeles neighborhood known as Eagle Rock, had stagnated in their solo careers. Back then, nobody could possibly have predicted just how much the synergy of the pairing would exceed the sum of the parts. But the duo emerged with a sound that managed to blend the great folk eras of the past with contemporary elements, blessed not in the least with duo singing and harmonies that are almost haunting for their closeness, perhaps more so than any other unrelated artists.
MCK has five albums over that span but have had an undeniable impact on the folk genre, having impressed a long list of their contemporaries and elders and forged a passionate following for their intelligently crafted songs that feature personal yet visionary approaches to the age-old issue of love, loss and desire, not to mention intricate instrumental work behind the vocals. Three of the albums also earned Grammy nominations.
Now, the duo is set to put out a box set reissue of their critically acclaimed official debut album, "Prologue," 10 years after its initial release (although a live album recorded at Ventura's now-defunct Zoey's Cafe was self-released a few months earlier). The three-LP box set includes the remastered original album, alongside discs of early demos and live performances and one that traces the evolution of "Michigan" and "New York," two of the Kids' most popular songs.
Ryan and Pattengale are also heading back out on tour, bringing both their sound that recalls Simon & Garfunkel and a deadpan banter that has been compared to the Smothers Brothers to stages across the land, including August 31 at the Lobero. Haley Heynderickx, the Portland-based singer-songwriter who plays fingerstyle acoustic guitar, opens the concert. Ryan talked about "Prologue" and more over the phone early last week.
Q. It's hard to believe it's been a decade since Prologue because MCK still seems so new. But what made this the right time for a big box set revisit? I mean it hasn't been 25 years, like the interval before The Beatles Anthology.
A. Ten years felt significant, although I agree with you — we still feel like we're a new band. But we started seeing things on social media, and one person wrote about "Michigan" and said "Do you remember this song? That was so ninth grade for us." I mean, to us it was yesterday, but it made me realize that as time passes, even if you're not paying attention, people go through multiple phases of their life. And it's cool if your music ends up being a part of those phases for them. Of course, most of the memories are about deaths and illnesses and breakups and divorces — songwriting for me has always been about the pursuit of catharsis and dealing with anxiety or grief or loss. So not happy times. But it feels good that there's a community around some of these songs that has developed over time.
In the original liner notes by Joe Henry, he mentions how your music and harmonies are like being a hall of mirrors, and that he liked being deceived, and would rather be seduced than to have it explained. To me, showing the early incarnations of the songs and how they get put together might spoil that. I like how much it almost hurts, the exquisiteness of listening to what you two can do together, and it seems understanding that might change the experience.
Since you mentioned the Beatles, when I listen to the anthology and the different versions of "Strawberry Fields" and how it came together, it does nothing at all to alleviate the mystery and magic of the song. So, I don't think that whatever sort of alchemy or mystery is stirred up in the listening experience would be disrupted or some fourth wall actually broken by this. My experience is more like, "This is amazing at every step." And I don't want to break the spell for you, but what was enjoyable about (the box set) is looking back and seeing all the work and remembering how hard and how much time it took to arrive at what we were going for. When I played clarinet in orchestra in high school, there was an image that the conductor always used to put in our minds about the music: that it should feel like a duck swimming — above the water, it's very graceful and the duck glides seemingly effortlessly, but underneath, the feet are frantically paddling. To me, anytime anyone ever says that our music feels peaceful or relaxing, it's such a disconnect for me because it feels incredibly hard to do for us, like it's about to go off the rails at every single moment.
Is it still a lot of work? Or are you familiar enough with the harmonies and intervals so that it's more seamless now?
The only thing that's easier is that we're better musicians. Maybe we execute an idea more quickly because we don't have to spend as much time working on parts to be able to do them correctly. But in terms of the creative or any shorthand we may have hoped to develop together, we're still just as picky and indecisive as ever. Maybe that's good — I'm the type of person that wants something to feel effortful in order to make it feel worthwhile.
You might also be interested in...