Feeling Alive in the City that Never Sleeps
Though it is sometimes difficult to stand out in Montecito's competitive landscape, Cayley Boyd rises to the challenge, fully embodying what it means to be a high achiever. Cayley is an accomplished athlete, musician, and businessperson who has spent her more recent years navigating the nail-biting corporate jungle of New York City. But Cayley's resumé doesn't end with her academic accolades. Today, she'll tell us about her journey out of Santa Barbara and how she became the type of traveler that checks countries off her bucket list the way most of us knock back peanut M&M's. 
Dear Montecito,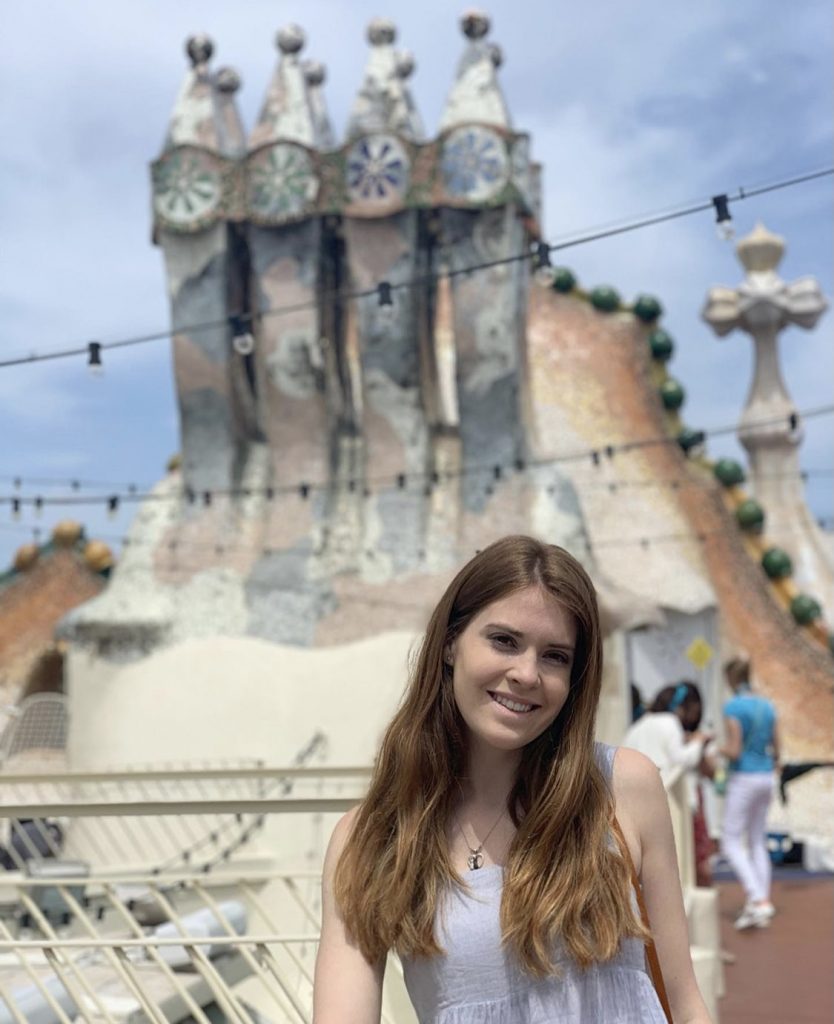 I hope you've been having a beautiful summer. I've been living in New York City for nearly six years now — it is crazy how time flies! I am currently working at Ankura in corporate finance consulting. It has been a wild time this past year and a half with COVID, but I am grateful for the extra time I spent in Santa Barbara with my family over the course of the pandemic.
I moved to Montecito at the age of three. I went to the All Saints-By-The-Sea Preschool before attending Montecito Union for K-6. I spent a year at Laguna Blanca, a year at Santa Barbara Junior High School, and then three years at Santa Barbara High School. I attended Laurel Springs School, an online high school, for my senior year due to the increasing amount of time I was dedicating to competitive horseback riding.
In addition to horseback riding, I also played the piano and cello from early elementary school until college. I believe being a busy child growing up fundamentally shaped me to be the productive adult I am today. At 18, I packed up and moved across the country to attend New York University's Leonard N. Stern School of Business to attain an undergraduate in business education. I concentrated in Finance and Management and pursued a track in Entrepreneurship. I graduated Magna cum Laude and received the 2019 Award for Academic Excellence in Management. I have also joined the Beta Gamma Sigma Honor Society.
While at NYU, I had a particularly impactful semester in the spring of 2017 when I had the opportunity to study abroad in Florence, Italy, at NYU's exquisite villa campus. It was during this semester when I not only fell in love with the field of management, but I also fell in love with traveling. I planned a trip every weekend and travelled throughout Europe. I even made it to Morocco during my spring break.
My love of travel only grew more after studying abroad. During the rest of my time in college, I traveled to Hong Kong for an international business course, where I studied the gaming industry in Macao. I also ventured to Australia and New Zealand, completed a four-day trek to Machu Picchu in Peru, and spent my final spring break in Costa Rica. Upon graduation, I booked a one-way ticket to Spain and began an eight-week journey throughout most of the continent, visiting both new destinations and revisiting my favorites from study abroad. I am proud to say I've made it to 28 distinct countries before the age of 25.
Since graduating in Spring 2019, I have been working in corporate finance consulting. I started at Berkeley Research Group and then transitioned to Ankura in October 2020. Prior to COVID, I was flying twice a week and working on-site with various clients up to five days a week. For someone with serious flight anxiety, this job definitely helped me face my fear. I have spent a surprising amount of time in the great state of Georgia, both in Savannah and Atlanta, as well as a three-month stint in Chicago in the dead of winter. My greatest learning by far from this job has been that nothing can beat the beauty of Santa Barbara! I've worked on finance and accounting transformation projects primarily in the hospitality industry, including a short-term home rental company like Airbnb. During peak COVID, I had the opportunity to work remotely on one of the largest bankruptcy cases that year.
I pursued consulting because I believed it would be the best way to continue learning about businesses — this time in the real world instead of the classroom. It is a whirlwind career of constant problem solving and learning. Two and a half years into my consulting journey and one pandemic later, I am beginning to think about the next steps in my career — whether that be graduate school, an industry finance job, or maybe something entirely different. I am so grateful for my life path thus far and am looking optimistically toward the future and whatever it may bring.
Sometimes it takes leaving something behind to fully appreciate how lucky you are to have what you had. This is my sentiment for Santa Barbara. I look forward to making my way back home for good to the most beautiful place on Earth one day soon.
Please feel free to reach out to me at cayley.l.boyd@gmail.com if you would like to hear more about NYU, consulting, or NYC living.
Yours,
Cayley
Did you grow up in Montecito?
I'd love to hear from you at stella janepierce@gmail.com!
You might also be interested in...