A UCSB Concert to Enjoy 'Under One Sky'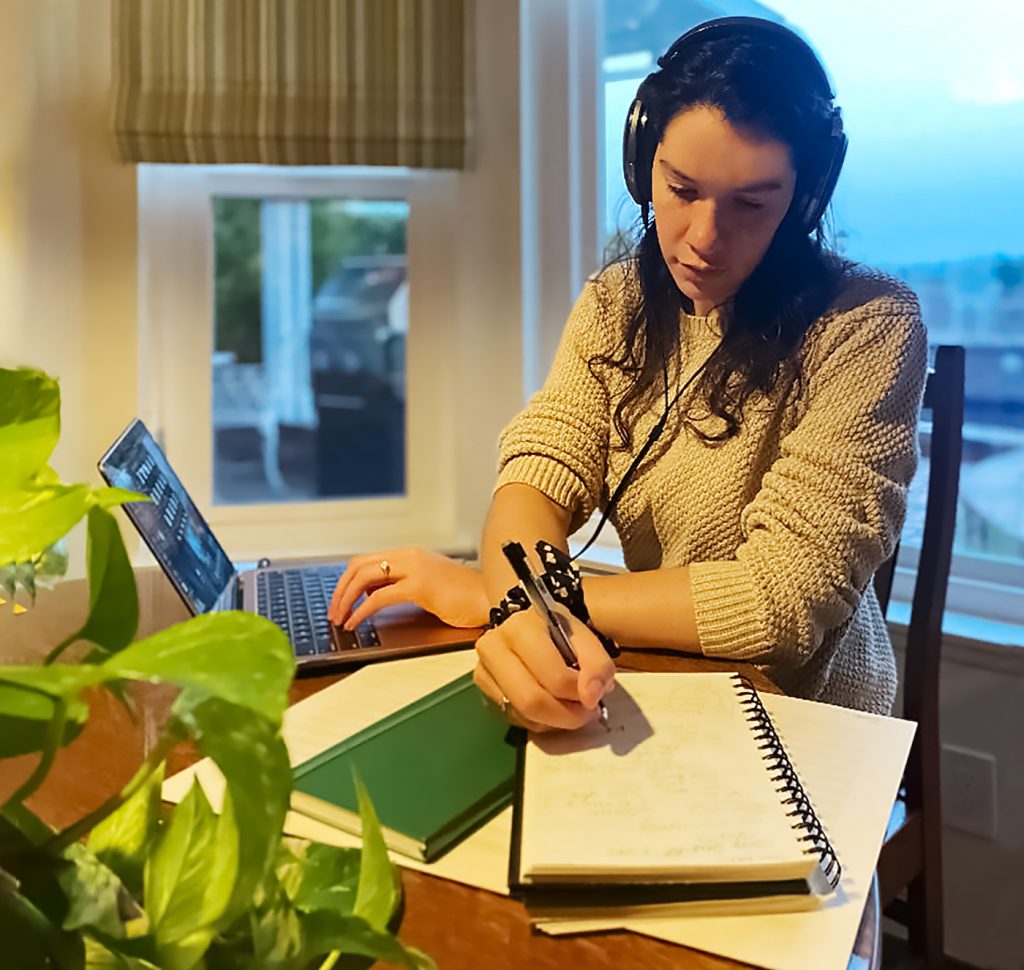 On August 28 and 29, the UCSB Department of Music is presenting its annual Summer Music Festival, focusing on cross-cultural world music, "Under One Sky." The concert is under the artistic direction of graduate student Alie Jones, her first at UCSB. The concert is free and open to everyone via the Department of Music's YouTube Channel.
A music composition major, Jones volunteered to direct the concert. In between rehearsals, she took five for a quick Q&A:
What aspects of "Under One Sky" are you directing?
I selected the various genres of world music and the musicians for each genre, helped with the rehearsals, and now we are recording five of the six performances with our tech production team, Connor Long and Anthony Garcia for the YouTube Channel. Each performance is outside with all safety precautions and will feature a different location on campus for each group.
What world music and performers are in the concert?
There are two groups playing classical Hindustani Music – Daniel Ohara on sitar with Shashank Aswathanarayana, a PhD student from Bengaluru, India, on tabla; and Ethnomusicology Professor Dr. Scott Marcus on sitar with Aswathanarayana on tabla.
There are classical works of Bartok, Rachmaninoff, Tchaikovsky and more performed on cello by UCSB alumni Dr. Chenoa Orme-Stone and Katrina Agate with State Street Ballet dancer Ahna Lipchik; Gershwin and Rossini classics performed by pianists Dr. Petra Persolja and Adam Gravelle; and our 10-musician Gamelan Sinar Surya ensemble is performing traditional Indonesian music with traditional instruments and featuring an ancient Topeng mask dance performed by Noah Malik.
And the UCSB Carillionist Wesley Arai's performance?
He will be filmed live from Storke Tower where the Carillion is located. It consists of 61 bells cast by Petit & Fritsen of the Netherlands, with the bells weighing from 18 pounds to 2.5 tons, spanning five octaves.
How was the concert funded?
I wrote a grant to obtain funding from the UCSB Office of Summer Sessions. Some of the Music Department's programming is funded by grants, and the Office of Summer Sessions offers grants for all summer programming needs.
Has your music composition influenced the concert selections?
As a performance-based composer a lot of my writing is contemporary and conceptually based in decoding art images via music. Personally, I like acoustic instruments, electronic artistic compositions, chamber works and orchestral, which I play piano, violin, viola, cello and organ, and this concert reflects that in a multi-genre world music format.
411:
For more on the festival, visit https://music.ucsb.edu/summerfestival
You might also be interested in...