Through Different Eyes: New Collaboration Showcases Famous Vineyard in New Light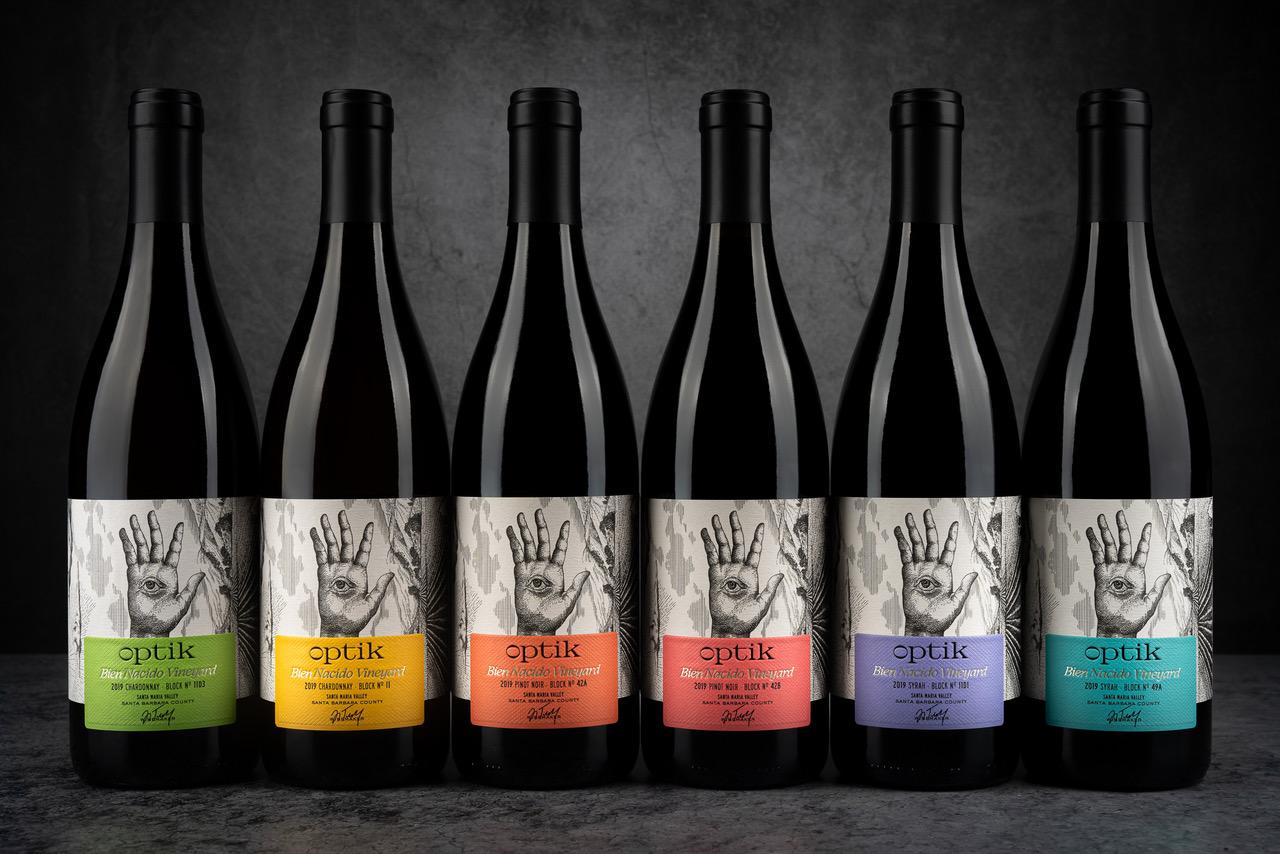 Much of the storied reputation of Bien Nacido Vineyards stems from the scrupulous involvement of its owners. Brothers Bob and Steve Miller planted Bien Nacido — "well born" in Spanish — in 1973, a rolling plot in the Santa Maria Valley whose rocky soils and cool climate would go on to create one of the most sought-after growing sites for grapes like pinot noir, syrah, and chardonnay in the world. Accolades from the industry's top critics run rampant, and winemakers who buy fruit from here identify their source on their labels like a badge of honor. 
The Miller family, including a new generation, and with the help of long-running vineyard manager Chris Hammell, remain an intimate part of the way Bien Nacido is tended, operated, and promoted today. And their recently launched namesake label, featuring high-end wines from the property, are standard bearers.
"We certainly think we know what Bien Nacido is," says Nick Miller, vice president of sales and marketing for his family's Thornhill Companies, which operates, among other businesses, Bien Nacido Vineyards. "And our estate program aims to be as transparent with the vineyard as possible."
So, it was a leap of faith, of sorts, when the Millers approached winemaker Joey Tensley to produce wines from Bien Nacido in a way that was all his own. Well, not a huge leap of faith. Tensley's own pedigree, after all, is well established, known as one of Santa Barbara's most prominent winemakers. The man behind the eponymous Tensley Wines brand and various high-profile private labels, including hip hop artist Fergie's "Ferguson Crest" label, has had more than 200 wines rated 90+ by top publications. The descriptor "rockstar" is used often.
Though his resumé includes vineyards all over Santa Barbara County, "I'd never worked with Bien Nacido," says Tensley, "so this idea was really exciting to me."
That idea — the brainchild of the Bien Nacido team as a way to craft estate wines from another's perspective — gave birth to the new launched wine brand, "optik." The label alone is a standout: an eye at the center of a palm, symbolizing the empowerment of the winemaker's hand to convey what his eye sees. This is Tensley's own take, as an outsider visionary looking in, on what this special vineyard has to offer.
Tensley set off to explore Bien Nacido, to learn about the nuances that make each block of grapes unique and to seek out specific fruit he could transform into wine.
"Most people just see flats and hillside," he says, "but the property wraps around back, over toward the Santa Barbara County line, where some of the vines back there face more north. It's a completely different part of the vineyard that you don't see from the street. It's a tad bit warmer and really, really steep."
Tensley identified several blocks that didn't overlap with Bien Nacido's own estate program, effectively marking territory for optik. The blocks are identified by numbers on each label. Block 11 for syrah, for example, a group of grapes once tapped by the late Jim Clendenen of Au Bon Climat and Bob Lindquist of Qupé.
"A steeper, higher elevation on the vineyard," says Tensley.
And the result? You could say that if Bien Nacido's own take on estate syrah focuses more on structure, the optik take leans more on strength and power.
Clonal variety plays a role in the optik pinot noirs and chardonnays. The wines are made "literally side by side," says the winemaker. But by "letting the vineyard speak for itself," each clone of pinot noir or chardonnay delivers a wine that's "so unique."
There are six inaugural optik wines, all from the 2019 vintage — two block-specific takes each of chardonnay, pinot, and syrah. The "Block 11D1" Syrah is awesome: rich, concentrated and layered, with chocolate and spice notes and a jammy mouth feel. A side-by-side comparison of the two pinot noirs shows remarkable minerality and a medium body on the "Block 42A" while the "Block 42B," from an area of the vineyard where the soils possess more sand and clay, exudes more intensity and depth. The lusciousness and power of the "Block 11D3" Chardonnay is both remarkable and delicious.
The cost on these wines — between $35 and $45 — make them a remarkable value, especially when you consider that most other wines touting the Bien Nacido moniker can go for two or three times the price. That's by design.
"We want to get these wines out there and we want people to drink them," says Miller.
The 2020 optik wines are currently in barrel. They represent a bit of a broadening in the vines Tensley discovered and sourced. The brand, in fact, will represent an evolution over time, from vintage to vintage, of the way the winemaker becomes increasingly more acquainted with this special spot. Adds Tensley, "I'm always interested in checking out new locks and in learning more."
For more information on optik and to buy the wine, check out optikwines.com. 
Cheers!
You might also be interested in...