Q&A with Earl Warren CEO Ben Sprague: What's the Future of the Facility?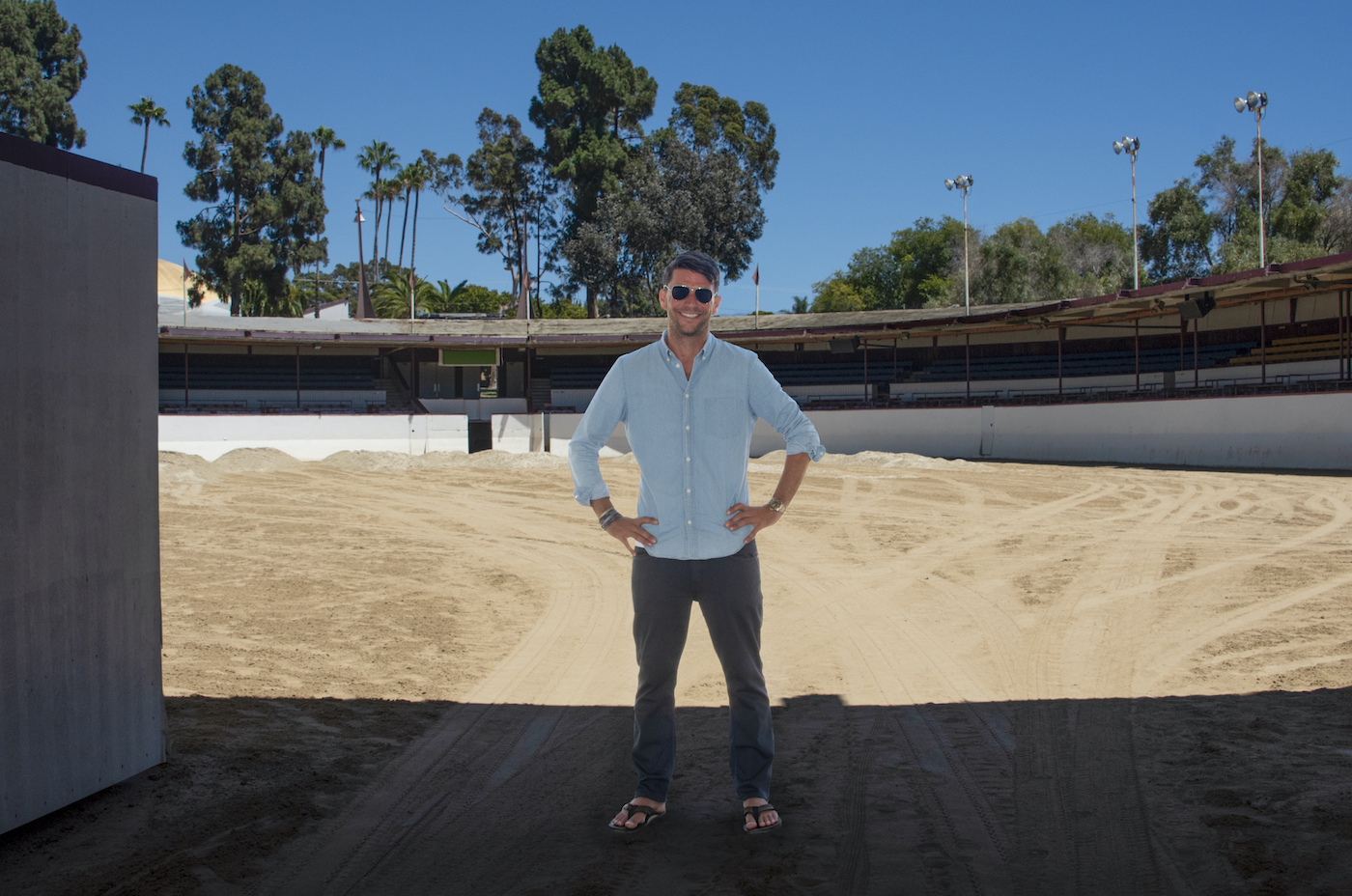 Fourth-generation Californian and Santa Barbara native Ben Sprague has been the CEO of the Earl Warren Showgrounds (EWS) State of California 19th District Agricultural Association since January 2019, appointed by its nine-person, all-volunteer board of directors. His mission is to bring the EWS to financial stability, modernize the facilities, increase community awareness and support, and bring this 34-acre multi-use zoned area to a full and thriving event center.
Sprague cites his mentorship with Rick Boller, the executive director of the Santa Barbara Bowl, as the foundation for his career.
"Growing up in Santa Barbara, I saw the model that the Bowl provided as it moved from a rundown facility to the shining icon it now is, and it's my hope this event center does the same."
After working at the SB Bowl, Ben worked in Los Angeles for 15 years as a TV producer and entertainment executive with Lionsgate, NBC Universal, Epic Sports, MTV Networks, and the Oscar and Emmy Award shows.
The EWS has a rich history in our town. From its inception in 1950 as a permanent location for the Santa Barbara National Horse and Flower Show, and center for equestrian and agricultural events to present day, it has held everything from rodeos to rock concerts. Its fairgrounds, equestrian facilities, and exhibition buildings were built from 1955 to 1961. The EWS is also recognized as a vital part of the area's emergency response network and is currently a COVID-19 testing and vaccine center.
Here is an interview with Sprague on Earl Warren's current state, and what he sees moving forward:
Is it full-on with your usual events schedule for 2021?
We just held our SB Fair and Expo at the end of June, and the carnival had its highest two grossing days ever during it. We had a financially record-setting event, and it will be talked about for a while in our industry. Our model was changed, and it seemed to work. It was the first large event in SB County after the reopening June 15. The event is usually in April and there is an admission fee. This time, we had it in the summer and only charged for parking.
What we've noticed is the promoters are still feeling the public out and what they are ready for. For example, with the Fiesta Rodeo and Stock Horse Show, they are not doing the public part of selling tickets with the multi-rodeo events, just having a private rodeo with local cowboys, no paid admission or official show, which was their decision.
What is the wish list for the future of Earl Warren?
It's my hope for people to bring ideas here; we can do almost anything here. I see a lot of opportunities and the EWS has so much potential. I would love to produce it all but with our limited staff we don't have the bandwidth.
We want and need people to get excited about utilizing the EWS again, and there is not much I would say no to. We are open to outdoor music festivals with multi-stage events; seated arena live music shows which the EW had in the 1970s; a snowboard competition during the winter holidays; all levels and disciplines of horse shows; battle of the bands on multiple stages; X-Games; TED talks in the arena; band practice spaces; school events; monster truck shows; nonprofit parties; rodeos; hockey; pickle ball; large meetings; weddings; sports competitions; Lemon Festival; any festivals. If you can imagine it, we are game.
What we need is event producers to come here and rethink about how to use the space. Having producers, promoters, horse show managers, local organizations, schools, and more work with us is the goal. We need partners to make it into the event center that Santa Barbara deserves.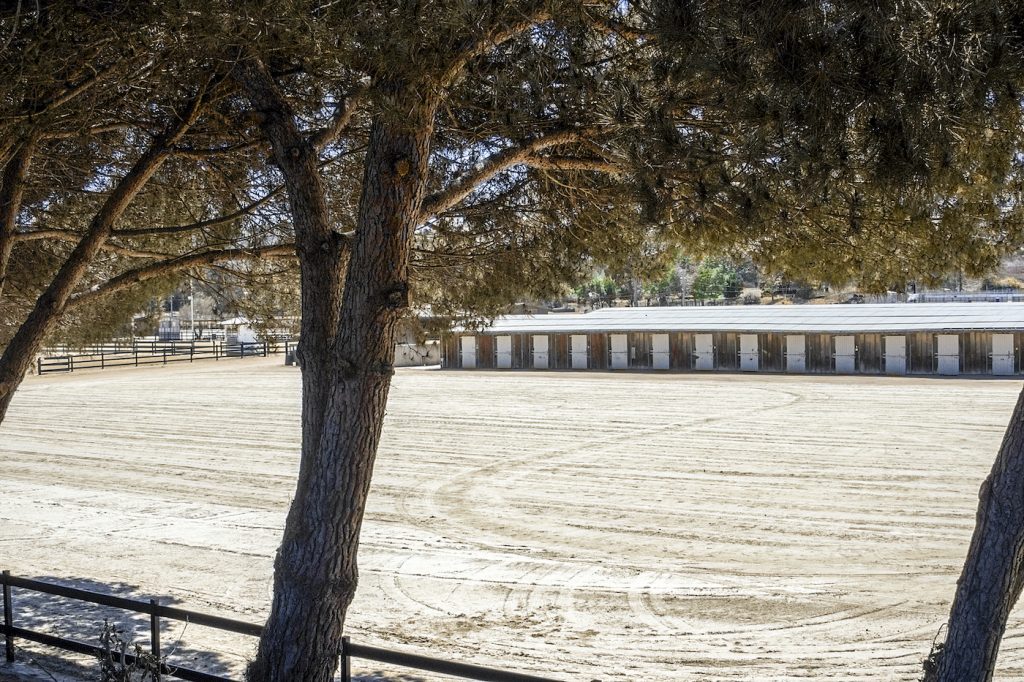 What are the current guidelines for events at Earl Warren Showgrounds?
EWS is a state-owned, multi-use community event center; we are actually the 19th Agricultural District of the State of California. Therefore, our procedures follow all current state and county guidelines and with due respect to Santa Barbara city guidelines. These guidelines would also apply to all third parties, promoters, and other organizers of events and private events we do not handle, as well as the five different kitchens we rent out. We implemented preventative measures in line with the recommendations of the Centers for Disease Control and Prevention (CDC) and the Santa Barbara County Public Health Department. We have signage as designated in the RV area.
What is the ticketing procedure?
With the exception of three events – the Santa Barbara Fair and Expo, The Haunt, and the Santa Barbara National Horse and Flower Show – we do not produce the events at EWS. We are a venue for others to produce the events, and the promoter of the event handles ticket sales.
What are the guest safety protocols?
EWS follows all state and county guidelines. In addition, we have implemented COVID-19 cleaning protocols and have sanitizing stations, frequent cleaning, and monitoring of all high-touch areas before, during, and after events, and end-of-event sanitation procedures for the entire event space.
What grant funding did the EWS receive during lockdown?
EWS received two rounds of Paycheck Protection Program (PPP) funding and are waiting on loan forgiveness at this time. We also received some state funds designated for California District Agricultural Associations in 2020, the AB 1499 funds.
During lockdown, no employees were let go except for one who retired, however we are a very trim organization with three full-time employees in administration and three full-time in maintenance. We have five to 15 seasonal temp employees for events, and they were not hired during lockdown. We do have many of our temps now back on payroll.
When I started working here, they were using operational bridge loans to make up for operational financial shortfalls.
Lockdown was an opportunity for us to strip down all our operations, take our costs down to zero and build it back up. And interestingly enough, we're in the best financial position we've been in, in over 10 years, due to measures we took before COVID-19 combined with turning our operations down during lockdown.
We operate like a nonprofit, are self-sustaining, and do need funding. Many people don't know they can donate to support us through our foundation, the Santa Barbara Showgrounds Foundation. For most of the venue and culture grants out right now, we are in a different category as a state agricultural district, and if we do apply, we will likely be at the bottom of the list. If we can't pay our costs, we have to cut our costs.
Were any infrastructure and renovation projects started during lockdown?
Yes. We completed a $750,000 community funded facelift of our equestrian center. In addition, we have completed the majority of the planning for a State of California bond-funded roof replacement on Warren Hall. The ceiling and carpeting were removed due to major leaks in the roof. The roof construction project itself will take place around November with a projected completion date in February 2022.
Warren Hall also needs new carpet, ventilation, and air conditioning, and we want to build an outdoor courtyard in the grassy area between the buildings with fountains, benches, and paved pathways to be used for smaller events, and as an outdoor location for the public to use as flexible support space. We hope to create a campus-like feel that could be used for things like art installations, local music, and other community uses.
You might also be interested in...