Filling in the Gap: Laguna Blanca Product Takes a Year Away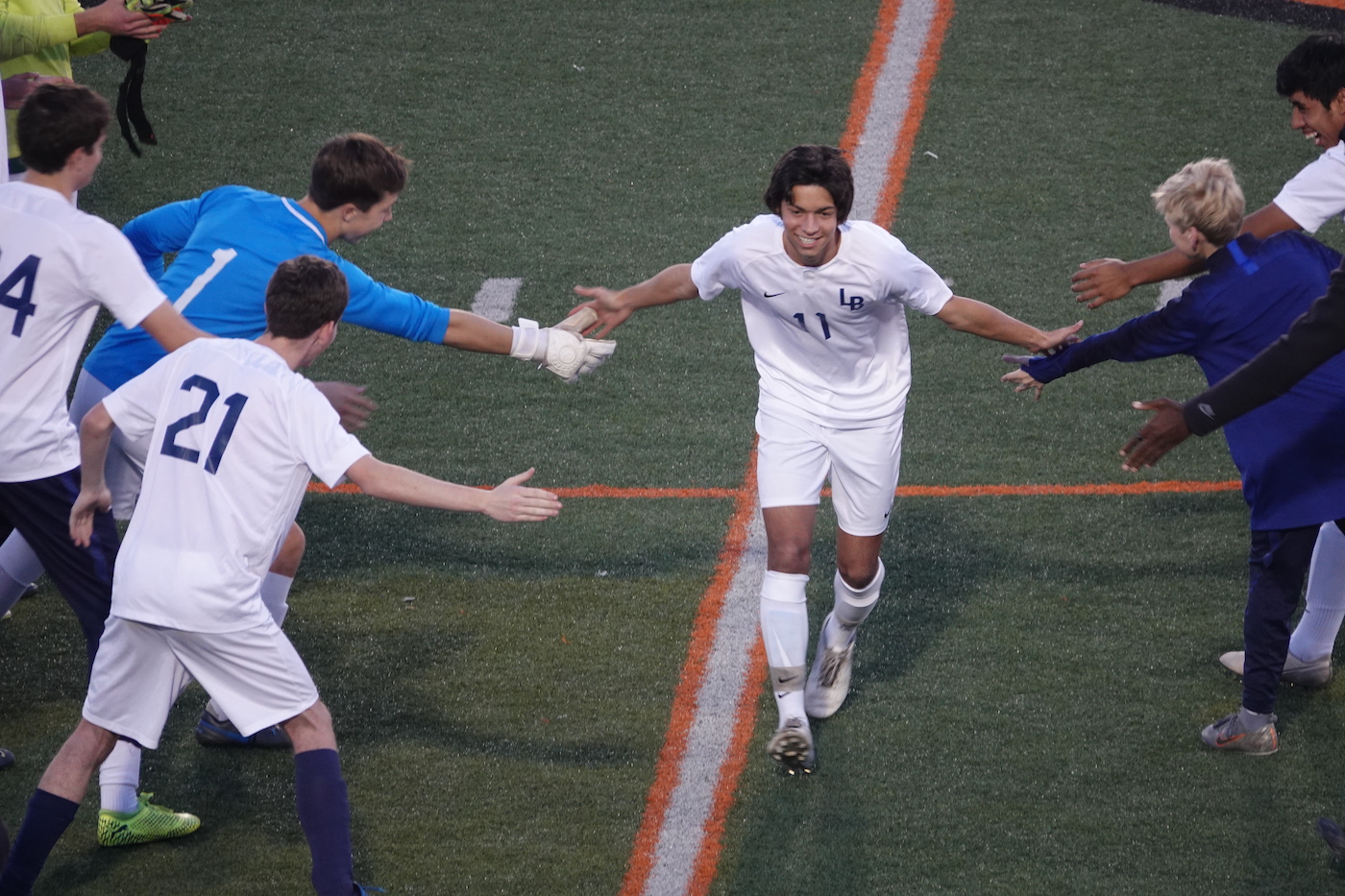 I was a straight-A student through middle school and high school. That is, a straight-A student except for one class: physical education. How dastardly that my pristine GPA should be sullied by such a subject! Or so I thought then. What I had yet to learn was that academics are a balancing act between both physical and intellectual achievement. Even my biology labs have physical demands that only some students will rise to — feats of endurance such as scuba diving or the fine motor control as is required in loading a gel for electrophoresis. These are the sorts of challenges I've learned to enjoy, but I'll still leave explaining the competitive sports up to the experts. So, as the world celebrates athletic excellence in the 2020 Tokyo Olympics, it's time for Montecito to acknowledge its own local athletic talent. Today we're hearing from 19-year-old Luca Wahlberg about his journey to find a balance between college life and ambition in collegiate level soccer. 
Dear Montecito,
Hey! How're you doing? I'm Luca, and I've spent the last year finding the best way to pursue my dream of playing soccer at the collegiate level. Between COVID and my college search, the journey has been a little bit unconventional.
I graduated Laguna Blanca High School in 2020, but I decided to wait to attend college until next year. I had committed to Claremont McKenna College just before global lockdowns were announced, and the summer ahead of what was supposed to be my freshman year showed COVID in full force. Ultimately, the campus shutdowns meant that all athletic seasons had to be cancelled. This was going to put a wrench in my plans.
When making my college decision, I struggled with discovering the right mix of academics and athletics. I knew I wanted to pursue a path in soccer, but I also wanted to make sure this path would support my other ambitions. Before I started the recruiting process, I knew that my best bet would be to use my success in soccer to give me an opportunity to receive a great education from an amazing institution. I soon found myself in an exciting position where I was getting a lot of good feedback from a number of big-name athletic colleges and universities, but the opportunities that were presented to me gave me either an amazing athletic experience or a high-end academic experience. This obviously made my decision much less of a straight line as I was now fighting between the typical Division 1 or Division 3 decision: Do I lead with athletics or academics?
I grappled with this situation for months, not realizing that there was a perfect option that checked all my boxes. After sitting in on classes at Claremont McKenna during my on-campus visit, where I was impressed by the pre-professional atmosphere and how competitive the soccer was, I was finally able to appreciate that Claremont McKenna is the best of both worlds. I saw that it was the environment that would suit me best. The more research I did, the more excited I became about the school, and couldn't wait to get started.
Once I'd done my research, committed to an amazing college, and considered what the next year of life would be like, my decision to defer was clear. I decided to take a gap year before I started college. Obviously because of COVID, the typical "study abroad" experience that would usually go hand-in-hand with a gap year was not much of an option. But this year at home was so meaningful to me in a much different sense. While taking some City College courses of my choice on the side, I was able to take a year to slow down and fully reflect on many important aspects of my life. For as long as I can remember, I and many of my peers have been so driven on a path toward future prosperity.
Whether that means stacking classes, an abundance of after-school activities, or pursuing athletics, this led to a teenage life in constant motion. During my gap year, I've been able to hit the pause button and focus on self-fulfillment through chasing small daily activities. I've had so much more unstructured time where I could be still and reflect. I found new meaning in relationships, activities, and responsibilities, as well as what I want for my future. This pause made me more motivated to succeed in college and beyond but also taught me the importance of slowing down, something I hope to continue to practice.
Best,
Luca
Did you grow up in Montecito? I'd love to hear from you at stellajanepierce@gmail.com! 
You might also be interested in...