Think Fast: Real-time Competition, Digital Challenge on Tap for MAW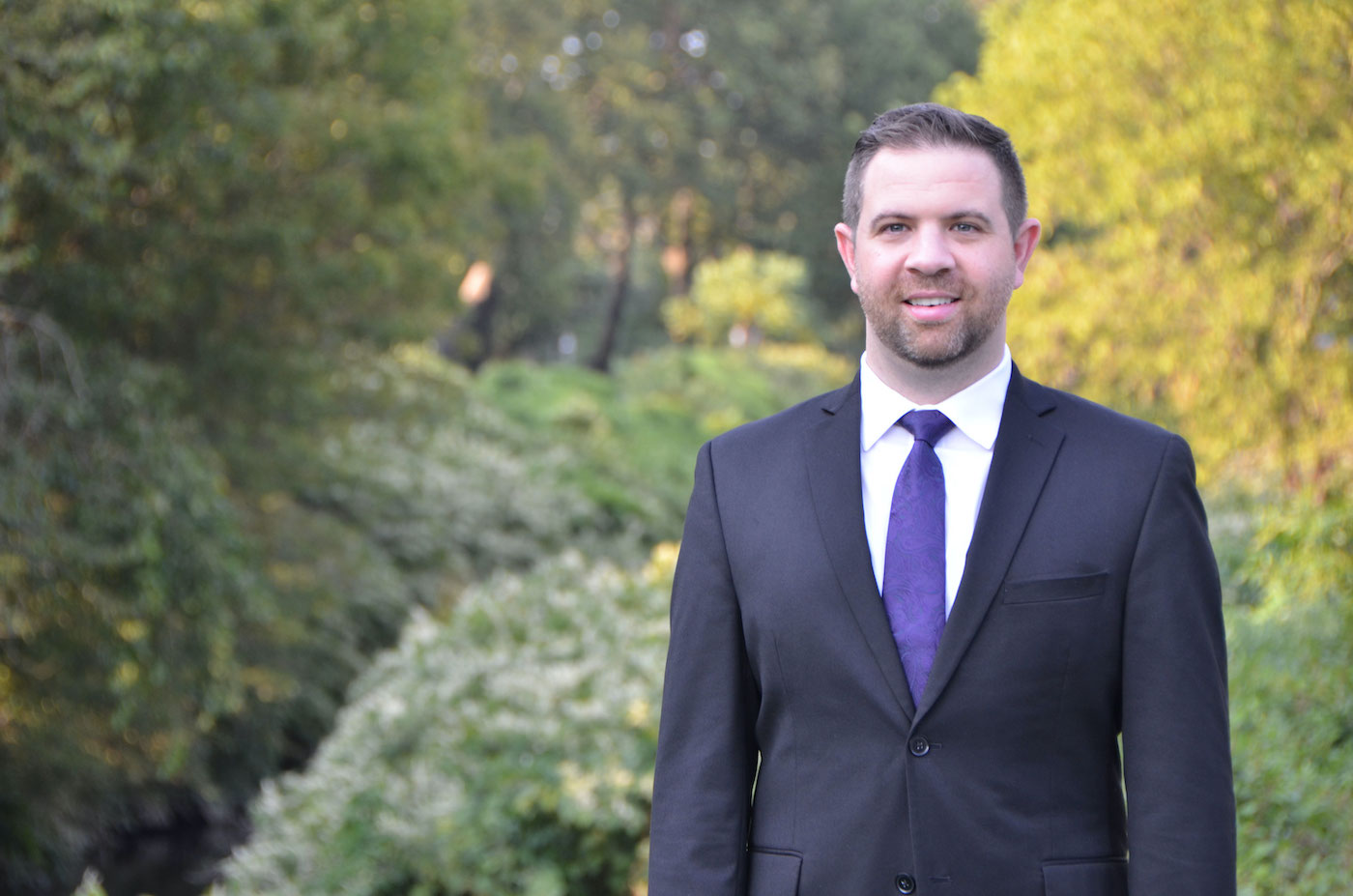 The Music Academy of the West morphed into a virtual institute by necessity because of the COVID pandemic last summer, employing its inventive MARLI program — Music Academy Remote Learning Institute — to maintain connection with its faculty and fellows from around the world via a variety of platforms on the Internet and the use of digital tools. Nearly everyone is back on the Miraflores campus in Montecito this year, but MAW wasn't about to let its new knowledge wither on the vine. Indeed, an abundance of precaution resulted in the first week of the Summer Music Festival taking place remotely once again as the fellows isolated after arriving to complete testing for the virus and ensure the safety of themselves and others. 
That time didn't go to waste, of course. Indeed, besides having the fellows undergo remote rehearsals and coaching, MAW's Innovation Institute, which pre-pandemic had already started arranging career development workshops and forward-thinking seminars covering business and communication skills, entrepreneurship, finances, technology and other related topics, amped up its activities to the tune of nearly 40 such speakers last summer. This year, a range of industry leaders have been coming to town, mostly virtually, to continue to conduct interactive workshops on best practices for building rewarding and sustainable music careers.
The public will get to see highlights of this summer's programs in a special streaming program available beginning August 8, as the inspiring discussions will be edited into a video capturing excerpts of the experiences from the fellows' seminars with guest artists, entrepreneurs, and other leaders including the subject of the performing arts ecosystem, the future of classical music, and more.
But likely far more thrilling for the audience is the chance to not only witness a real-time competition, but also participate in the selection of winners via the chance to vote for favorites during the Fast Pitch Awards that take place at 5 pm on August 2. The fellow finalists will pitch their innovative entrepreneurial projects to both an online audience and a review panel in a "Shark Tank"-style event, hoping their endeavors encompassing artistic expression, audience development, education, community engagement, social justice, and technology impress the judges and viewers alike. The prizes include cash awards, additional business coaching, and investment by the Music Academy.
They're also hard at work creating videos for MAW's Digital Challenge, highlights of which will be shown virtually on August 13.
The fellows were getting some further coaching even earlier this week, when soprano Lisette Oropesa succeeded The Concert Truck's founders and artists Nick Luby and Susan Zhang and Fort Worth Opera's Afton Battle in delivering dynamic ideas for the young musicians.
"It's great timing because she's going to talk about some of her digital projects right when our fellows are also coming up with their own digital ideas," said Casey Molino Dunn, MAW's vice president of innovation and program development. "The parallels let our fellows connect with what's happening beyond Santa Barbara with what they're doing here."
The Fast Pitch program isn't only about having the fellows think outside the box, Dunn said.
"We want them to come up with ideas that makes sense for what they want to change, and what they want to see, but also making sure that while reinventing the wheel they also have a sense that there's already cars out there in the world."
Determining how well the fellows have driven the white lines of that delicate balance are a distinguished panel of judges that include conductor Marin Alsop, who will lead the Academy Chamber Orchestra in the final concert of the summer; Kelly Hall-Tompkins, one of New York City's most in-demand violinists whose dynamic career spans solo, chamber, and orchestral performance; and Clive Chang, the Chief Strategy/Innovation Officer for Lincoln Center who is also a member of MAW's board.
The event on August 2 should be quite a dynamic one, as just about every aspect of what viewers and the panel see online will be live. Even though some of the pitches might be pre-recorded, the fellows will still have to interact live with the judges.
"They get grilled, so to speak, or asked questions by the panel about their project in real time" Dunn explained. "And the audience who attend the online event in real time get a vote, which helps inform the judge's decision."
Meaning you won't be able to vote anyone off the island, but your input could propel a fellow toward not only achieving a goal but also innovating in ways that affect the classical music industry for years to come.
This Week @ MAW
THURSDAY, JULY 29 : There's no reason to "Muhly" over whether to attend tonight's X2 concert at Hahn Hall. Not only is it one of the first performances in the new faculty-fellows series for which tickets are still available, but the program features the world premiere of Nico Muhly's "Crosswise," which was commissioned by the Music Academy of the West. Muhly is a sought-after collaborator whose influences range from American minimalism to the Anglican choral tradition and whose previous commissions include The Metropolitan Opera, Carnegie Hall, Los Angeles Philharmonic, and the Tallis Scholars. Faculty pianist Conor Hanick will also play the composer's aptly-named Teacher-Student and Move before collaborating with faculty percussion colleague Michael Werner fellows Anush Avetisyan (soprano) and Gerbrich Meijer (clarinet) for Christopher Cerrone's "I Will Learn to Love a Person." The concert closes with Mendelssohn's "Piano Trio No. 1 in D Minor, Op. 49," performed by faculty pianist Jonathan Feldman and fellow violinist Wenqi Ke and cellist Marcie Kolacki. Come early for a free pop-up percussion performance at 6:45 pm outside of Hahn Hall. (7:30 pm; Hahn Hall; $10 & $55)
FRIDAY, JULY 30 : This afternoon's X2 concert is still slated as a streaming-only event, meaning it will be performed live at Hahn Hall with no audience in attendance. The event carries an official "French Focus" even though only Ravel's "Introduction" and "Allegro for Harp, Flute, Clarinet and String Quartet" emanates from France, at least on the announced program. Sandwiching the Ravel is "Four Poems" by Charles Martin Loeffler, the German-born American violinist and composer, and Stravinsky's stirring "Octet for Wind Instruments" (5 pm; virtual; $10). On the other hand, tonight's chamber music concert at Hahn Hall will have an audience to focus on the solo pianist fellows who are featured in every piece of the concert. The program for the evening will include Brahms' "Trio in E-flat Major" (with Matthew Hakkarainen on violin and Logan Bryck on horn joining pianist Nan Ni), and Bartok's "Sonata for Two Pianos and Percussion" percussion fellows collaborating with Alexander Lee Agate and Arthur Wang (7:30 pm; Hahn Hall; $10 & $40).
SATURDAY, JULY 31
Where would MAW be without the conductor Larry Rachleff? In addition to kicking off the fellow orchestral concert series for the 10th successive year, the irrepressible baton wielder is now stepping in to lead the Academy Chamber Orchestra again this weekend, filling in for Michael Tilson Thomas, who did conduct the ACO in his MAW debut at the Granada Theatre in mid-July but will not be on hand for tonight's concert due to a shoulder injury, as his physicians have advised him to stop conducting for the rest of the summer to properly care for the issue. The personnel change has also altered the program as MTT's composition "Street Song" is being replaced by Leonard Bernstein's "Overture to Candide" as the opening piece. But the fellows-powered ensemble will still be playing Charles Ives' evocative "Three Places in New England" as well as the Aaron Copland's "Appalachian Spring," the as-American-as-apple-pie program anchor. The concert is presented by MAW in special appreciation of Santa Barbara County healthcare workers and Dr. Lynn Fitzgibbons for their "tireless dedication to help the Santa Barbara community throughout the pandemic." (7:30 pm; Granada Theatre; $10 & $55)
TUESDAY, AUGUST 3 : Pianist Conrad Tao, the only 2021 Mosher Guest Artist to play in person at Miraflores this summer, is one of the world's most exciting up-and-coming pianists. Tao — a recipient of the prestigious Avery Fisher Career Grant and named as a Gilmore Young Artist, which is awarded only every two years to highlight the most promising American pianists of the new generation — has appeared worldwide as both a pianist and composer, dual roles he'll also be taking on here, as Tao will also be commissioned to create a new work for the winner of Wednesday's Solo Piano Competition. His recital at the intimate Hahn Hall on campus will include masterworks and modern compositions (although not his own) in John Adams' "China Gates," Jason Eckhardt's "Echoes' White Veil," and Robert Schumann's "Kreisleriana." (7:30 pm; Hahn Hall; $10 & $55)
WEDNESDAY, AUGUST 4 : The Music Academy's new Duo Competition replaces the previous Concerto Competition, a coveted challenge in which the winner was awarded a place in front of his or her colleagues in the Academy Festival Orchestra to perform the winning piece with the backing of the full ensemble. In truth, though, the competition is like its predecessor, as the instrumentalists always competed via performing the pieces with the collaborative piano fellows. Except now they can expand the repertoire to all sorts of sonatas and other works, and the award is a cash prize for both musicians. After surviving preliminary rounds, the finalists perform live tonight at the Granada downtown, a venue nearly five times larger than Hahn Hall. (7:30 pm; Granada Theatre; $10 & $40)
You might also be interested in...