Sharing the Love of Jewelry at Peregrine Galleries
For nearly 40 years, Marlene Vitanza and her late husband, Jim, have been bringing together a unique blend of paintings, jewelry, and ethnographic arts at their local establishment, Peregrine Galleries. They had a shop in Santa Barbara about 10 years prior to opening Peregrine Galleries on Coast Village Road in 1984.
Their first gallery had a focus on ethnographic arts as well, starting with Native American artifacts including baskets, beadwork, and weavings. Marlene and Jim also had a love for oriental rugs and featured a collection in the store. In the late 1980s, interest in oriental rugs began to fade and they started looking at paintings to fill the space. Marlene and Jim became interested in the plein air artists of California and started collecting them for the gallery, which grew into one of their prominent offerings.
Marlene and Jim moved to the area in 1971 from south New Jersey. It was while living in New Jersey that Marlene purchased two pieces of jewelry as a favor from a friend whose wife had just passed. She had worn them while living on the East Coast, but they never received much notice, so she only put them on a few times.
In California, Marlene and Jim attended an ethnographic art show in Santa Monica that was being run by Federico Jimenez, who also operated a jewelry shop in the area. Marlene realized that the jewelry she had purchased was ethnographic in style and decided to wear them to the event. Federico came up to her during the show, immediately recognizing the designer and quality of the pieces. He showed her the designer markings on the jewelry and directed her to a book by esteemed jewelry author, Greta Pack. The book had black-and-white photos of both pieces of jewelry, which both happened to be rather rare. She began collecting other pieces of jewelry from the book and slowly built her collection over the years.
There is a palpable passion behind Marlene's collecting and she only buys and sells jewelry items she loves. Marlene finds a certain joy in being able to discover and acquire a beautiful piece and then find it the right home. The gallery offers a variety of vintage jewelry with the items being clearly organized into different collections. There are about 10 collections on display with some focusing on specific designers like Miriam Haskell or William Spratling, and others highlighting broader styles such as Bakelite jewelry from the 1930s to the 1950s.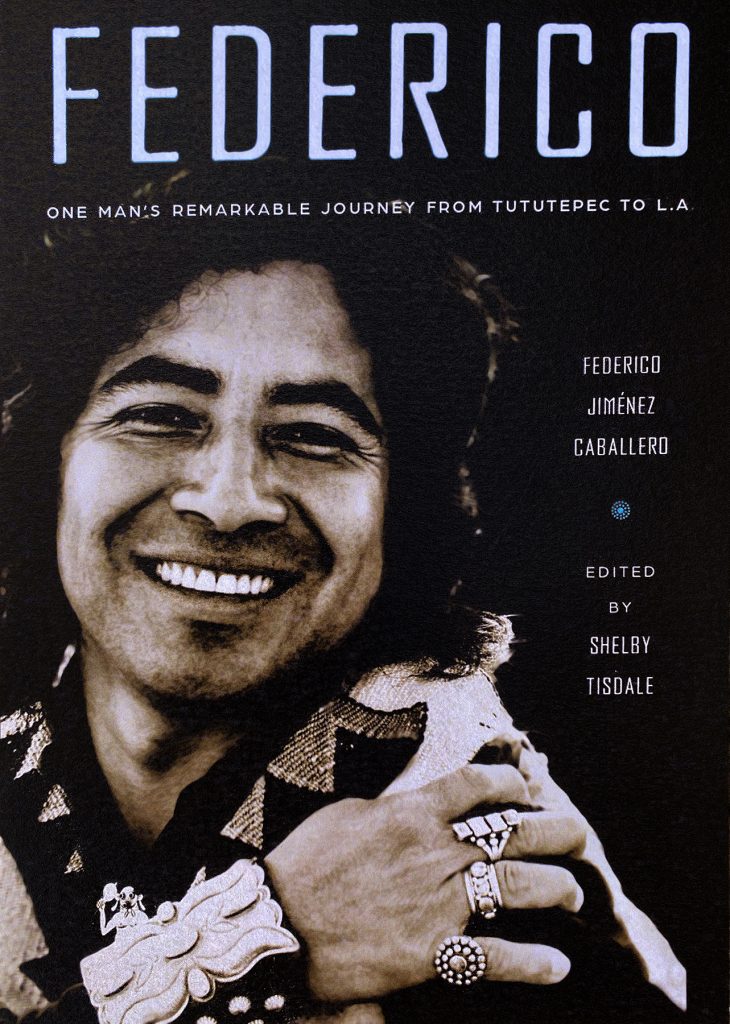 The past year has been one of the toughest in her 30-plus years of being in business. It is fortunate that the gallery can be open again for visitors. While the gallery has some online presence, Marlene has found that most customers want to come in-person and hold and wear the piece of jewelry before making a choice. Visiting the gallery, they can see what is new in her displays and observe closely the intricacies of each piece. Jewelry is wearable art, which means that it is also important to get a feel for the fit and weight of the jewelry on the body.
Today, Federico has become a famed jewelry maker himself, selling pieces to galleries, collectors, and museums around the country and afar. A book detailing his life and career, Federico: One Man's Remarkable Journey from Tututepec to L.A., has just been released and a book signing will be held at Peregrine Galleries on July 24. The event will begin at noon and feature refreshments and live music from Flamenco Latino guitarist Tony Ybarra. There will be a book signing with Federico from 3 pm to 5 pm where guests can have one of his books signed for them, or just discuss jewelry with this knowledgeable authority.
Federico is an avid philanthropist, and proceeds from the book sales are going to support programs for at-risk teens and children. Marlene herself helps support the senior-oriented Friendship Center in Montecito and they will have representatives there as well to share their message and programs with attendees.
You might also be interested in...