A Return to Her Dream School, with Montecito in Tow
As a former student of Montecito Union School, Santa Barbara Junior High, and Santa Barbara High School, Ava Burford was well acquainted with her hometown before leaving for UCLA. However, her return home in March 2020 gave her a chance to see Montecito from a new perspective. Within the liminal space of the pandemic, many of us adopted DIY projects or resurrected old hobbies, and Ava is no exception. Today, she is telling us about her experience moving back home and how her protracted step into adulthood has given her a new appreciation for our hometown.  
Dear Montecito,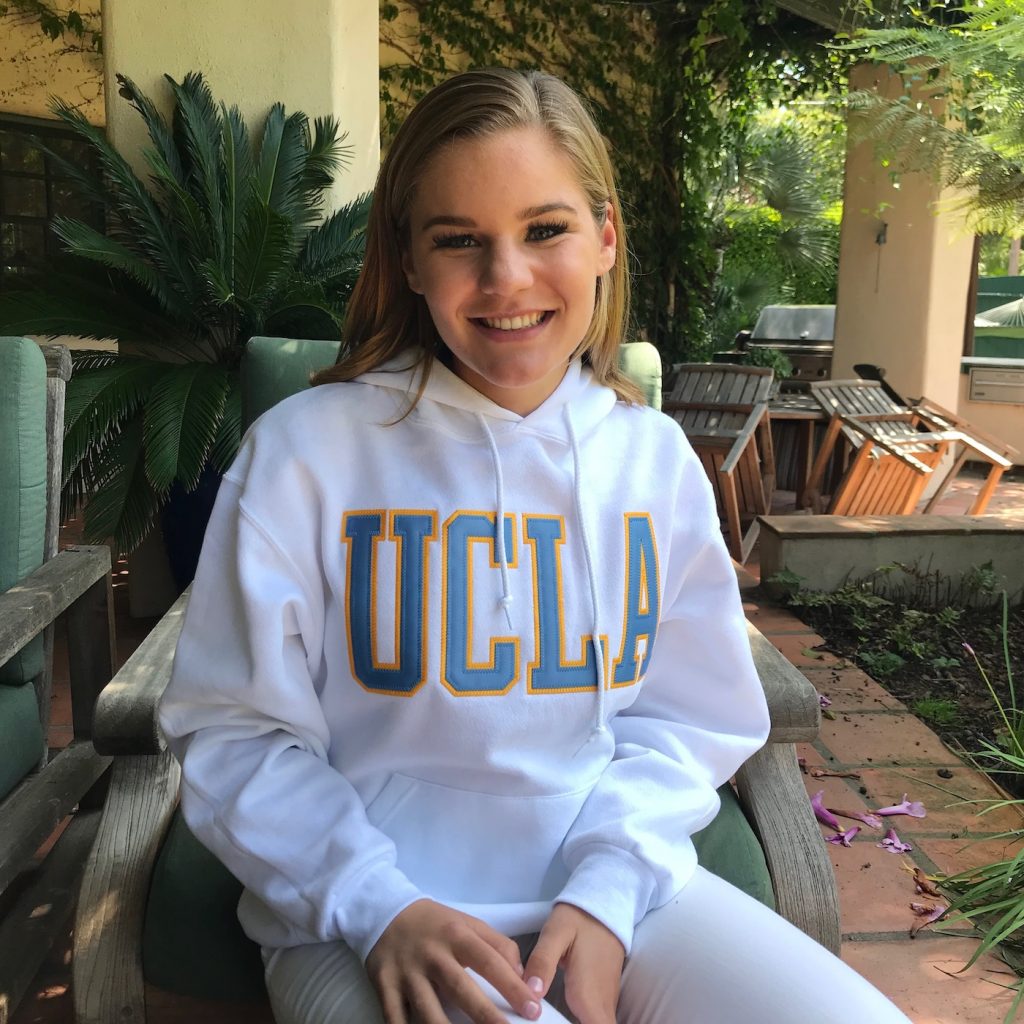 I remember the day as if it were last week. As I sat down to breakfast hours before my high school graduation, I felt the buzz of my phone vibrating in my pocket. However, this buzz was different from just a regular notification. This one felt as if it were filled with hope and opportunity. As I opened my phone and went to check my newest email, my eyes widely scanned the message before me: "Congratulations! We are pleased to accept you to the University of California, Los Angeles."
That was two years ago. Shortly after the message, I found myself stuffing my one-too-many pillows and an unnecessary amount of sparkly pink bedding into my car. I was finally off to start college at my dream school. While I nervously drove down to L.A., and simultaneously dodged the next Fast and Furious cast who were training on the 405, I had this nagging feeling that I had forgotten something. I knew that couldn't possibly be the case with months of preparation and countless orders from Amazon packed up behind me. That being so, the feeling persisted.
As I entered my dorm room, I was anxiously excited to begin my adult life. The first few months were filled with countless new memories consisting of tailgating, sorority events, and exploring the best Chinese restaurants L.A. has to offer with my roommate who had come from Shanghai. It was all that I had ever dreamed of. Maybe not the Chinese food part, but that was just a bonus. Yet, I still felt I was missing something.
Flash forward to the end of my second quarter in March of 2020, and I found myself packing up my same belongings and slightly duller sparkly pink bedding into my car to move home. After weeks of confusion and seeing the Montecito community so silent following news of the pandemic, that is when it struck me, this whole time I had forgotten you.
Having moved to Montecito the summer before fourth grade, I instantly knew that this is the place I was meant to be. As time has passed, not only have I realized the true beauty of this town, but its strength, resilience, and sense of community are unparalleled. From the Bucket Brigade who continues to rebuild our incredible town and give back to others in need, to the Sunday Cars and Coffee crew who always know how to have fun. 
Since moving back for the past year and a half, I hope that I have gained the same incredible characteristics that this town embodies. Having been inspired so greatly by this shining community, I began my own podcast, "Emissions from Montecito," to highlight each individual sparkle. Each Sunday, I share my favorite memories ranging from interviewing my past co-workers from the Rosewood Miramar who shed light on the best drinks and secrets the hotel embodies to local recommendations of the best family restaurants and hikes, wrapped up in 20-minute episodes. By sharing my favorite components of Montecito along with interviewing others, I hope that this fall when I move back to UCLA for my senior year, I will have filled the void I was missing for so long.
Thank you, Montecito, for giving me a second chance to learn and to grow from you. This time at home has been a catalyst for the rest of my personal and professional life. I strive each day to be as resilient and strong as you are. I now know that wherever I land following this year, I will always have you to take with me.
Yours,
Ava
Did you grow up in Montecito? I'd love to hear from you at stellajanepierce@gmail.com!
You might also be interested in...