To the Garvin! New Revue Puts SBCC Theatre Group Back on Stage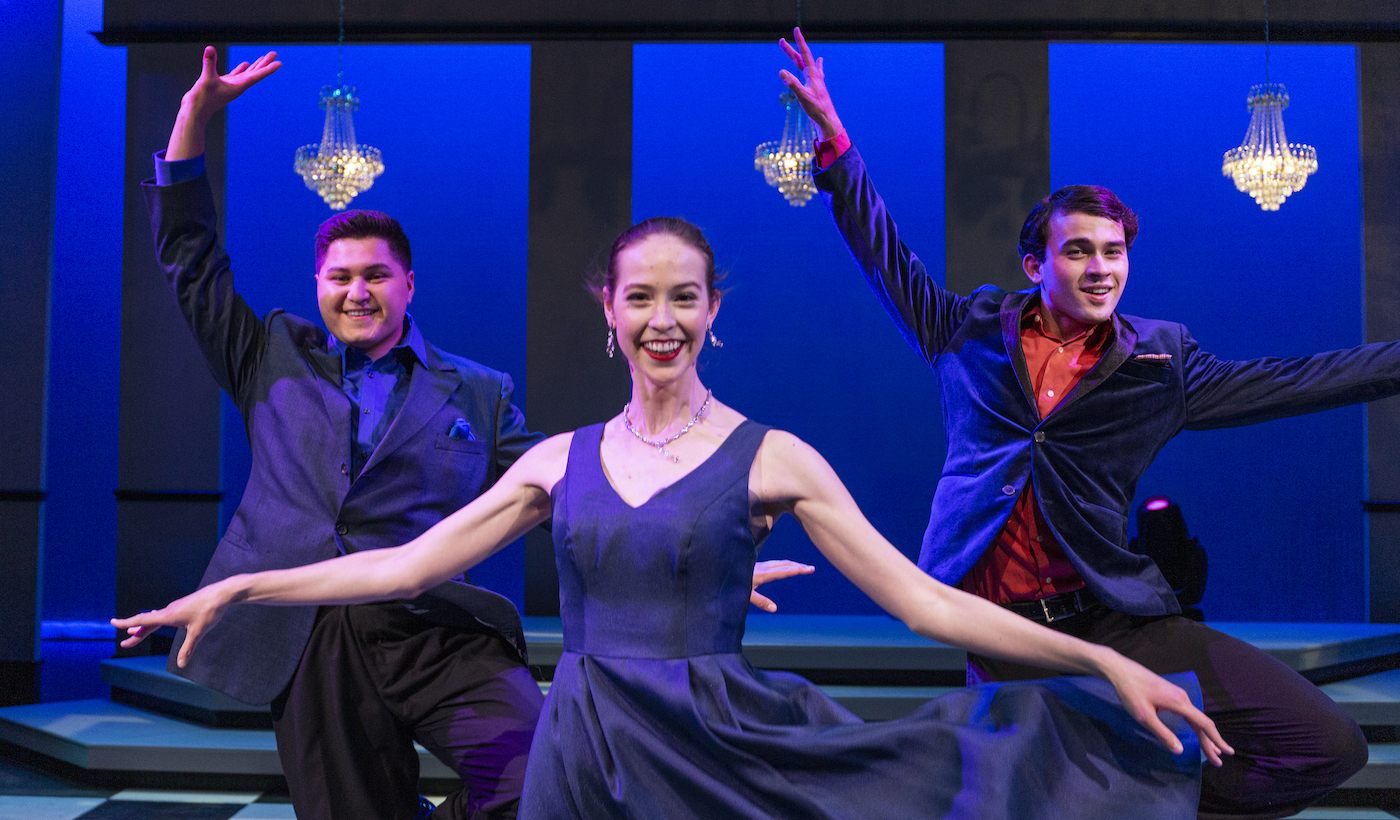 If SBCC Theatre Group's welcome back production at the Garvin Theatre this weekend evokes a feeling of deja vu, that might be because the show, now titled Here We Go Again! A Musical Revue is something of an update of one SBCC offered last fall. But while Looking Back, Looking Forward was made inside its sparkling, barely decade-old Garvin Theatre last October, pandemic protocols prevented any interaction between the performers, and the show itself — which already consisted of selections from past and planned future shows at SBCCTG — was filmed without an audience and only available for viewing via streaming.
"Between us, I've been calling it 'Looking Back, Looking Forward 3.0,'" director Katie Laris said. "It's the third different version, because we kept trying to do it outside in person, but that wasn't possible. Now that we can finally have it in the Garvin, some of the actors have moved back to L.A. or just got really busy going back to work."
But whatever was lost in the transition has been more than made up for by an expansion of the cast and the addition of dancers now that restrictions have been removed. A total of 22 performers will be on stage when the Garvin welcomes audiences for the first time in 16 months for four shows July 15 to 18.
"We're much more joyous and hopeful in this iteration," Laris said. "We're doing it with a lot of fun energy and dancing and we're all in a much better mood than we were a year ago when we first got started."
To that end, even if some of the same musicals are represented in both versions of the revue — Rent, Cabaret, Guys and Dolls, Little Shop of Horrors, Oklahoma, and Waitress — to name a few, several of the specific songs have changed.
"Last time, in October (before the election), when we were worried about the world, we started with 'Willkommen' from Cabaret, which has a very bleak feeling and alludes to the rise of fascism," Laris explained. "We ended with 'Seasons of Love' from Rent, which is about the AIDS pandemic."
This summer, though, everyone involved is feeling much more optimistic and hopeful, Laris said. "So, we're starting with 'Comedy Tonight' from A Funny Thing Happened on the Way to the Forum and ending with 'We Go Together' from Grease."
The revue also employs a framing device that casts Tiffany Story and Paul Canter as "theatre group super fans" who have won a trivia competition and have come to the Garvin to serve as pseudo-emcees in celebration of the company's 75th anniversary, which actually does take place this season, Laris said.
Evincing the new upbeat bent, selections include "I Could Have Danced All Night" from My Fair Lady, "You're the Top" (Anything Goes), "Oh, What a Beautiful Morning" (Oklahoma), and "The Tango Maureen," perhaps the lightest song from Rent. David Potter, who is celebrating 50 years at SBCC, provides the musical direction while UCSB's dance professor Christina McCarthy created the choreography.
"David and Christina and some of the people in the cast have invested in theater for so long and we were really missing not being together on stage or in the audience and watching something play out for the first time together. When we came into our space to rehearse for the first time, everybody was in tears," Laris said. "I don't know if other people feel the way we do, so I don't know if it'll feel like that for the audience when they see the show. But I believe people do need this community art form, which is so transformative, especially now."
You might also be interested in...