The Luke Ponders Pandemic Productions, then Faces Forward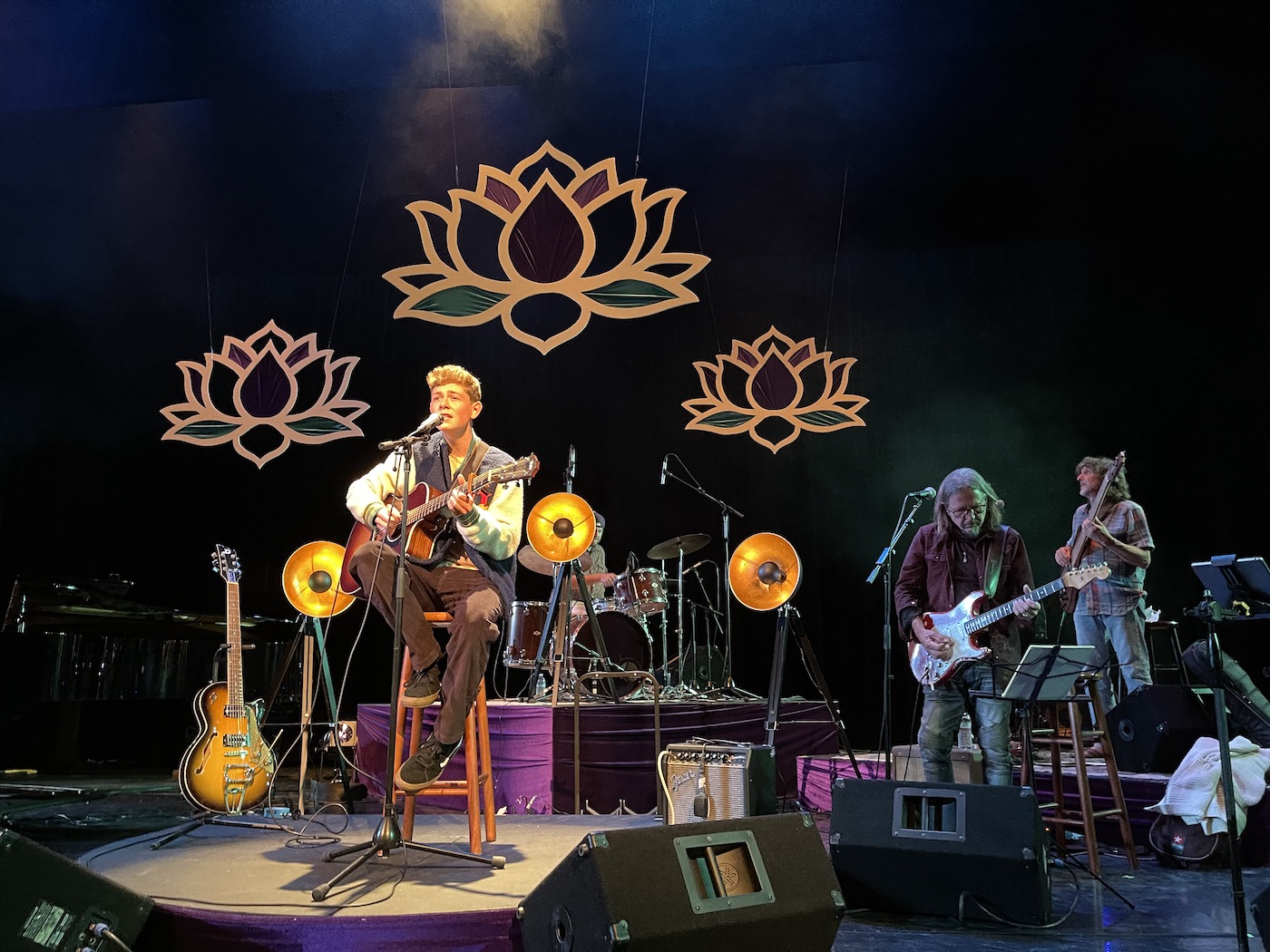 The performing arts venues in Santa Barbara each responded to the pandemic in different ways. SOhO, the Granada, and the New Vic Theatre more or less went into hibernation, save for a one-off production or two (Montecito's Pete Muller recording a Save Our Stages video; Grace Fisher's holiday show; and Ensemble's one-man An Iliad, respectively, the latter a one-man staging streamed live). The Lobero did a few live streaming events, too, with Montecito residents Kenny Loggins and John Kay, among others, and hosted Opera Santa Barbara for a holiday variety show in December. 
On the other hand, the Marjorie Luke didn't live stream anything at all. But the historic theater at Santa Barbara Junior High School also didn't shut its doors even though the venue relies on rental income, which zeroed out during the pandemic, for more than half of its budget.
Instead founding board president Rod Lathim raised a cool $100,000 from grants and sponsors to engineer a virtual concert series that comprised eight events in all, including two young Santa Barbara-based singer-songwriters, a more established artist, a playful pandemic version of "Pianos on State," a far-reaching community-based revue called "Resonance" and original theater company On the Verge's ambitious and inclusive "Home" project, plus the streaming of two previously recorded shows that hadn't been seen in years.
The six original shows basically turned The Luke into a COVID-compliant television studio that employed four cameras, professional lighting and screen projections to shoot events onstage, and then utilized extensive post-production sound and video editing, resulting in high quality shows that put Zoom-generated videos to shame.
"We were sitting there in the dark theater, realizing that we had this amazing physical asset that was being completely unused," Lathim recalled. "So, we decided to put it to work for the nonprofit and do our own stuff since we couldn't be a rental facility. Let's show The Luke off in the process. So, we shot at every angle showing the seating, the stage, the wings, and the stage — things you wouldn't be able to see as an audience member in a regular show. We mapped out everything from camera angles to scenic elements to lighting."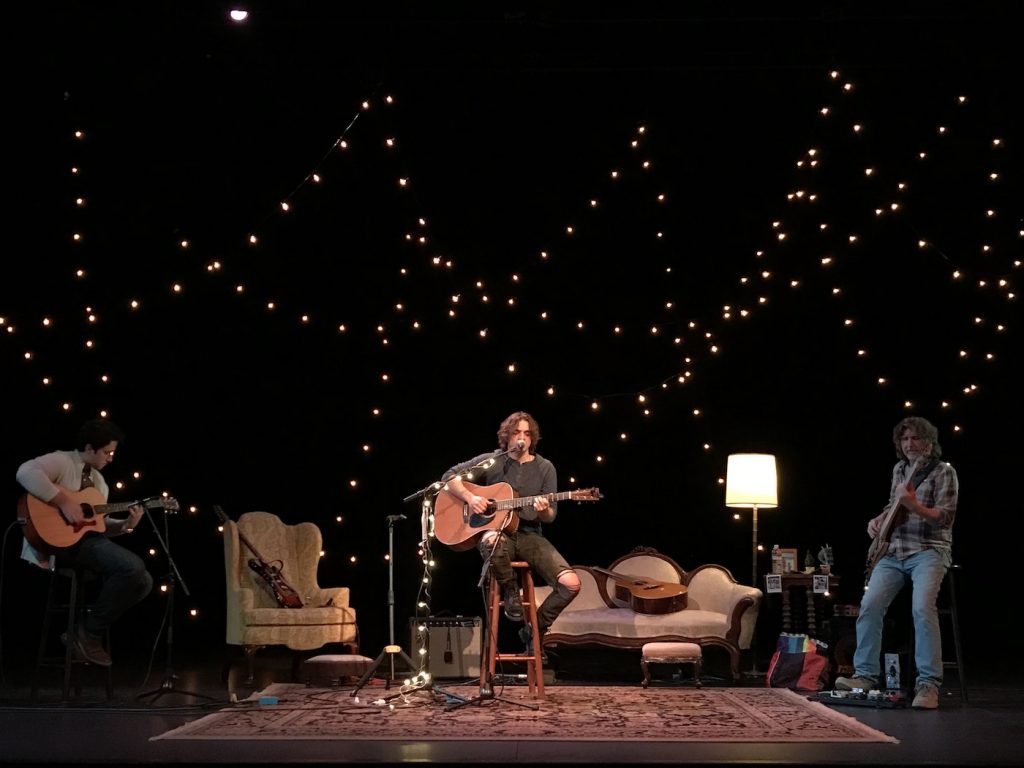 The budget also allowed The Luke to eschew pay-per-view fees in favor of free access for all, intending the series to be community building during the coronavirus crisis. The final offering, an hour-long performance of new music by Disney star Dakota Lotus, pushed the total viewing audience to more than 500,000, far outstripping any other local entity in terms of its reach. That has already paid dividends in terms of out-of-town sponsors and interest in the theater from far away corners, Lathim said.
But Lathim, who retired from 14 years as the board president at the end of June to focus full time on his burgeoning career as a fine artist, was particularly proud of the second event, the "Resonance" project, which featured more than 30 musicians and spoken word artists and reached into often under-represented communities and genres.
"I wanted to do something that was nourishing and uplifting and hopeful, a potpourri of cultural perspectives, spoken word, and music," he said.
Now that the pandemic is (probably) in the rear-view mirror, the theater is looking to the future, and wants to return to its role as a premier rental facility in town — and perhaps even raise the stakes a whole lot higher.
That's where Karen Baltzley, The Luke's new managing director, comes in. Even before the pandemic protocols were eased, she arranged for Healing Justice Santa Barbara to shoot several events inside the theater and facilitated Curtis Studio of Dance's return to the stage. Boxtales Theatre Company's summer youth camp is currently working at The Luke, with its latest myth for the youth called Tatterhood set to show on July 9, with its original teen stage production of The Popol Vuh set for July 30.
The local company was among the early organizations to take advantage of generous support from The Luke's Dreier Family Rent Subsidy Fund, which Baltzley said is overflowing its coffers.
"We're not producing anything ourselves because we want to get those renters back into the theater, back in front of live audiences again," she said. "The only way some of our downtrodden, independent theater companies and dance companies can afford to perform right now is by the skin of their teeth.
"For them to make any money and for us to get their rental next year, I'm happy to do whatever it takes. I'm happy to bend over backwards to make sure that they get to use The Luke, that they can have their event and sell their tickets so that we know that they will still be around next year."
Baltzley reiterated that nonprofit arts or community-based organizations need only apply to receive at least a 50% subsidy for dates at least through the rest of 2021, probably all the way through 2022, citing a fund four times as large as normal.
"I promise, the rent is going to be cheap," she said, noting that The Luke is trying to lure Folk Orchestra away from the intimate Presidio Chapel, and seducing Santa Barbara Revels to return to the 800-seat venue for its annual Christmas show.
"We're doing everything we can to bring people back into The Luke, where there's a beautiful background in a professional setting with professional staff running your event and making sure that everything goes exactly the way you want it to. Get your performers back on stage again and know that you're in a safe space."
You might also be interested in...