Concrete Changes Exciting for MUS alumna
Summer is here and so is Dear Montecito's one-year anniversary. To celebrate the column's one-year run, I wanted to invite back some of my favorite people featured in Dear Montecito from the past year. Meredith Urschel was a natural first choice.
Since speaking to us last, the Montecito Union School alumna and concrete enthusiast has made steady progress in the world of civil engineering and in her position at the Clark Construction Group. With projects such as the new Air Force One Hangar under her belt, Meredith gives us a glimpse at her new responsibilities within the company and her personal connection to new construction projects.
Dear Montecito,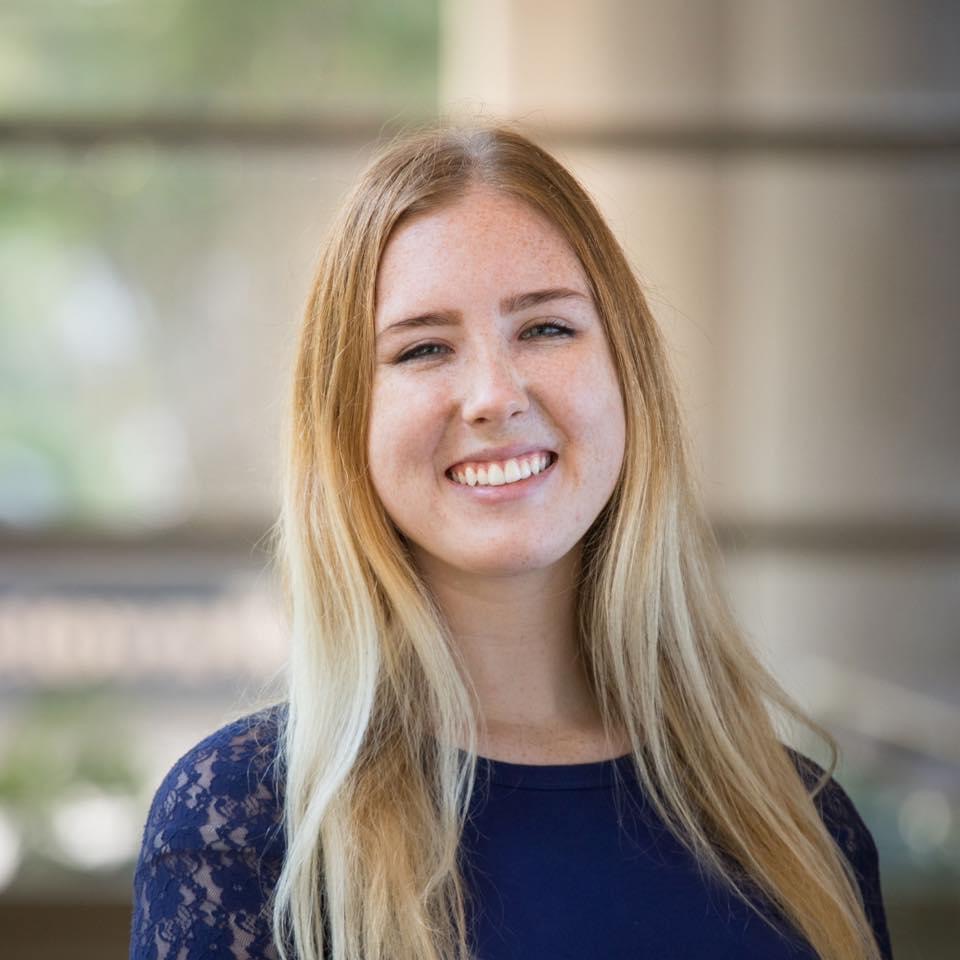 Hello again! When we last spoke nearly a year ago, I had spent a little more than a year on the construction management team of the new Air Force One Hangar with Clark Construction's subsidiary, Clark Concrete, in the Washington, D.C., area. Since then, a lot has changed in my career. I helped to finish a research building at the University of Maryland, I worked on the startup team for two new buildings on the campus of the Walter Reed National Military Medical Center, and I transferred to Clark Concrete's estimating department.
Shortly after writing my last letter to, you, Montecito, I was sent to work on the closeout team at IDEA Factory, a modern-looking concrete research building on the University of Maryland's College Park campus. During the closeout process, our primary goal was to get all the remaining miscellaneous work done on the building while we still had consistent manpower onsite. Closeout requires a lot of communication and coordination to be done properly. During the height of the pandemic, manpower fluctuated daily when there were infection scares or employees simply didn't feel comfortable coming into work. Our superintendent kept a careful eye on manpower numbers and made sure to communicate with those who were not feeling well. Despite the challenges, we were able to work efficiently and complete most of the remaining work at the University of Maryland in a reasonable amount of time.
My full-time role at the Walter Reed job began in late 2020 and coincided with the 2020 winter holidays. My bosses allowed me to work from home for a month during this time period, and it was great to be back in Montecito! I got to do a few puzzles with my family, go hiking several times, walk on the beach, eat quality Mexican food and, of course, go to Blenders. During this time, in addition to taking on some of the early project submittals for my new role at Walter Reed, I used AutoCAD and the 3D modeling program, Tekla, to model the majority of the second building that will be built on the campus. Learning how to build a structure virtually as a set of constructible objects has been invaluable.
As it happens, my dad was born at the hospital now known as Walter Reed, so I enjoyed being on the campus and knowing that there is a family connection. My grandfather, William Urschel, who had a urology practice in Santa Barbara, was stationed at Bethesda Naval during his time in the Navy. One of the coolest things I got to do while modeling the Walter Reed job was to look at plans from the main hospital building's original design and construction. It's interesting to be able to read plans from the mid-1900s, when so much has changed in the field of design technology in the last century.
When the opportunity arose a couple of months ago to start a new position in the office headquarters in Clark Concrete's estimating department, I decided to take a step out of my comfort zone to try something new, although I didn't know much about what the position entailed. The new role has given me many new responsibilities. I now help with the bidding and acquisition of new jobs for the company. The bulk of what I do in the estimating position is perform quantity takeoffs.
I use a takeoff software while reading through the building's design documents to come up with a concrete quantity per level per type of object (slabs, columns, walls, etc.) along with all of the formwork and accessories that go into each concrete pour. After I've performed my takeoff, I enter all my quantities into a different estimating software, where I can make an educated guess as to the speed at which our work crews will be building each object on each floor. I work with local subcontractors to price their work on the job, then enter all my data into a spreadsheet, and send it off to my superiors to be checked and sent out.
I'm still training to do this process semi-independently, but I've already been able to contribute to the potential acquisition of several jobs with the guidance and oversight of my more senior colleagues, which has been such a rewarding experience. Who knows, maybe the next time that you readers come out to D.C. and see a Clark job, I'll have been partially responsible for its being awarded to my company!
This year has obviously moved very quickly, and things will continue to pick up as we return to normal. In addition to the new responsibilities I have in my job, I've also just joined Clark's new women's leadership group as a national board member with the role of Membership Chair for Clark's subsidiaries. I'll be working alongside a team of women to host regular events and keep our members engaged. My specific role will be to represent all the women and allies that work for Clark's subsidiary companies all over the country (such as Clark Concrete) at the national level. I hope to be able to develop personal connections with these women and be the catalyst for any changes that they want to see within the industry. I am excited to see where this new phase of my career takes me!
Feel free to reach out to me at mer
edith.urschel@clarkconcretellc.com if you'd like to chat about Cornell, Clark, or the Civil Engineering world.
Yours,
Meredith
You might also be interested in...