Restaurant Connection Unites Foodies with Favorite Eateries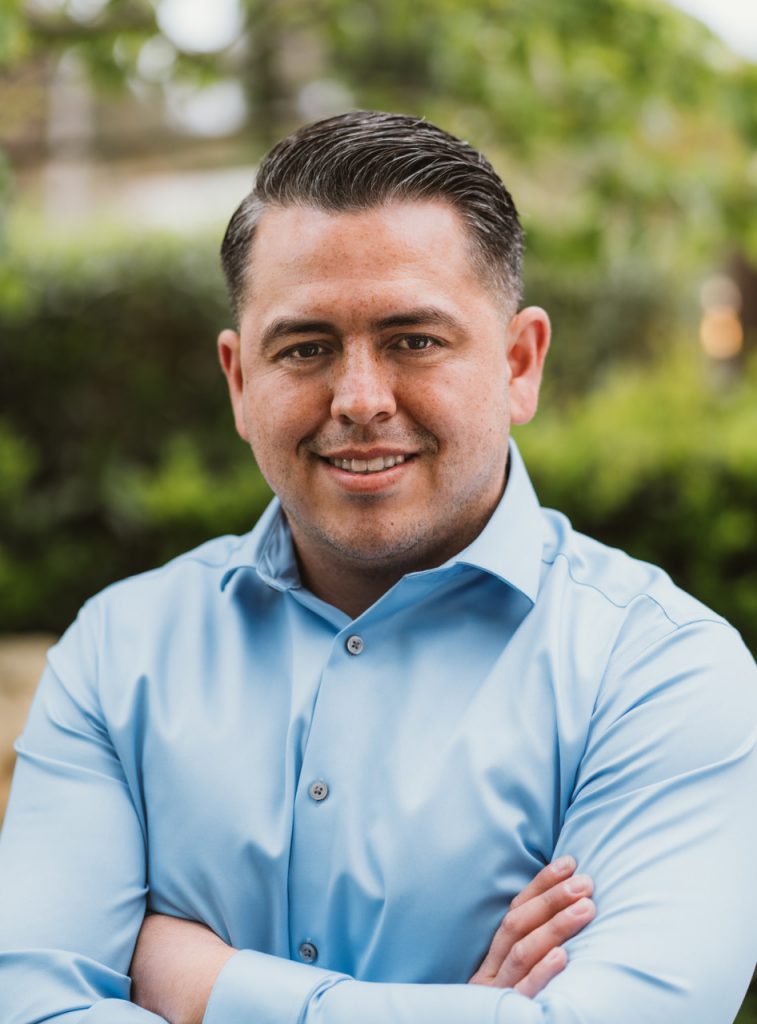 For some of us, the pandemic was all exploring new food and discovering the convenience of delivery services. Remember that mouthwatering chicken marsala paired with a glass of Babcock chardonnay that you and your partner shared on the patio? Or the gourmet burger with grilled onions, goat cheese, and truffle aioli that you enjoyed while binge-watching Schitt$ Creek? If you do, chances are you probably ordered that great meal from a delivery app.
While UberEats, GrubHub, and DoorDash grabbed national headlines, Restaurant Connection, a small business headquartered in a nondescript two-story office building on Milpas, quietly strengthened and expanded its commitment to the community.
So, when delivery companies came to the rescue during the pandemic, Restaurant Connection was already a local hero. Today it counts some 100 restaurant partners in its stable of food and wine offerings and will work with almost any eatery looking to offer its food for takeout.
The Santa Barbara-based company has been delivering meals locally for more than 22 years. During the pandemic its "support local eateries" ethos resonated with foodies and restaurant owners.
"This past year has taught us all so many lessons — from adopting safety precautions to embracing home life," said CEO Saul Plasencia. "For Restaurant Connection it's about connecting our customers and community with the food they love and crave. We take a more hands-on and personal approach to delivery than our competitors, who are mostly large publicly traded corporations that obviously have big budgets but lack the local knowledge and insight that we have."
Restaurant Connection launched its delivery fleet in 1998 with only five clients. Back then the company marketed its service as a customer convenience.
"No one could ever fathom it would become a necessity," said Plasencia, whose humble beginnings in food delivery began when he was a student at San Marcos High School and worked after school as a carrier for Restaurant Connection.
Growing up, Plasencia had an affinity for good local food. His dad, who emigrated from a small town near Guadalajara, worked in hospitality as a chef at Jolly Tiger (now Cajun Kitchen). With a strong knowledge of the local food scene, Plasencia felt that he could always recommend a good restaurant to family and friends.
At Restaurant Connection, he worked his way up the ranks to general manager before he left to pursue a Bachelor of Science in Business Marketing at Cal State Northridge. After graduating, he moved back to Santa Barbara and returned to Restaurant Connection.
"At that time, sales and order volume were at an all-time low and trending downward," he said. He quickly immersed himself in operations, implementing new technologies and revenue streams. Within a year he had recruited 60 restaurant partners.
In 2017, he was made a partner at Restaurant Connection, and three years later he became its sole owner.
Plasencia said he focused on improving the website's functionality and the online customer experience. He introduced a phone app for Apple and Android devices. He also developed a new system of communications with restaurants to ensure deliveries were spot-on.
"Technology now plays a large part in how we order and interact with restaurants," he said. "And we all realize that streamlining the communication channels with all parties involved (restaurant, consumer, delivery driver) has become an essential part of everyone's success."
Then the pandemic hit. Facing an overwhelming demand for delivery service, one of the biggest challenges was adapting to all the changes restaurants made as they navigated the new world of takeout and, on a daily basis, to keep up with required guidelines from health officials.
"I understood that we as a company had to step up and help serve our community. Restaurant owners and staff became reliant on us to keep their businesses open through delivery orders," said Plasencia, who declined to say how much his company charges clients for delivery services. "Restaurants that had never offered delivery before needed to trust in us to help them continue to serve."
Delivery apps earn money by charging restaurants a percentage of the order, as well as by charging consumers a service fee. Many small restaurants paid apps as much as 30% of every order, according to a recent article published in the Wall Street Journal.
While some owners grappled with the cost of third-party services, others considered it a necessity to continue operations, especially those without a budget for in-house delivery service who had to add that to the cost of hourly wages, insurance, and gas.
Plasencia said many of his customers embraced Restaurant Connection's delivery app as an opportunity to introduce their menus to a wider range of customers.
"I think restaurants should focus on what they do best, that is making delicious food and providing a great experience inside the restaurant," Plasencia said. "Restaurants and customers have always said they love the way we operate because we care about every order. We want to make sure we get it right and do it really well."
Restaurant Connection delivers meals and drinks to food lovers from Ventura to Goleta. Local partners include Tre Lune, Mesa Burger, Public Market, Ca'Dario, Stella Mare's, China Palace, Bree'osh Bakery and Pierre Lafond Wine Bistro, among others.
During the pandemic it has added Santa Barbara Public Market to its roster, creating a virtual food hall by bundling orders from eight independently owned restaurants at the market's gourmet food court. Marge Cafarelli, principal of Urban Developments, managing partner of SBPMO, said she partnered with Restaurant Connection because of its local relationships.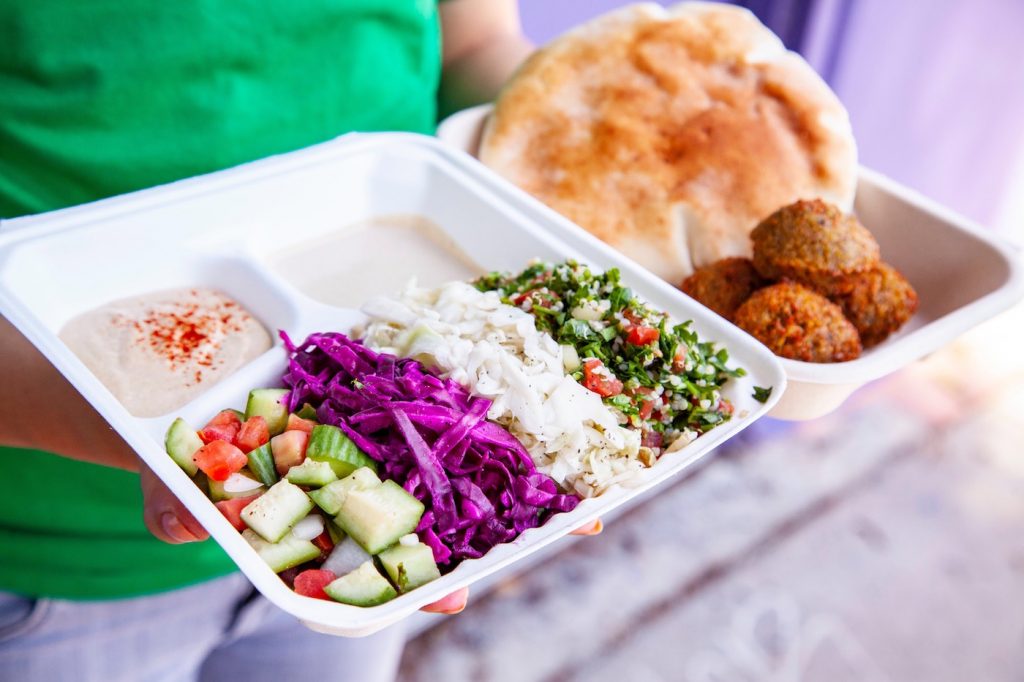 "When we closed on March 17, 2020, I immediately called Saul and shared what we wanted to do, which was to list Santa Barbara Public Market as the featured restaurant and have all of the tenants be sub restaurants," Cafarelli said. "We wanted our customers to be able to order from all of the tenants with one order, one transaction fee, one delivery fee, and one commission."
Saul thought it was a great idea.
"He worked around the clock with his app developer in India to achieve this. We then, two days later, opened for delivery and pick up," Cafarelli said. "There were rocky days and weeks, but we collectively made it work. Our tenants thrived and our customers were thrilled that they could get whatever they wanted delivered right to their home."
With state-wide restrictions easing up and restaurant kitchens returning to full capacity, operational efficiency will be crucial to future business, Plasencia said. Local favorites such as Lucky's Steakhouse, Coast and Olive, and Bettina are typically bustling with diners on weekends. The return of diners and increase in traffic is shifting the dynamics of delivery yet again.
"Having drivers nearby and planning for the next order is a big part of our strategy," he said. "It took some time, but now we know how long certain restaurants take to prepare a to-go order on a busy night."
Restaurant Connection increased its staff by about 130% last year. It has a team of live operators and dispatchers shuffling orders to drivers. Plasencia said his operators don't send an order to a restaurant unless a driver is available to pick it up.
"When we submit an order to the restaurant the driver is already en route to pick up the order. That way the driver is there either before the order is ready or as soon as it's ready — and it's not sitting on the counter waiting."
In addition to streamlining the delivery process, Plasencia has focused on promoting local wineries as part of his food delivery service. He reached out to vintners, such as Babcock Winery and Santa Barbara Winery, and formed partnerships.
With statewide restrictions moving into the Yellow Tier and diners already returning to their pre-pandemic dining habits, Plasencia feels that there will still be opportunity to grow his delivery services.
"While we are all cautiously but eagerly seeing the worst of the pandemic ease up, we know there is still a ways to go. We understand that everyone has different comfort levels, so Restaurant Connection will be here to serve our communities, and we believe the lessons learned over this past year will be lessons that we all apply to daily life for years to come." •MJ
You might also be interested in...