Selah Sees 'The End of the End of the World' As We've Known It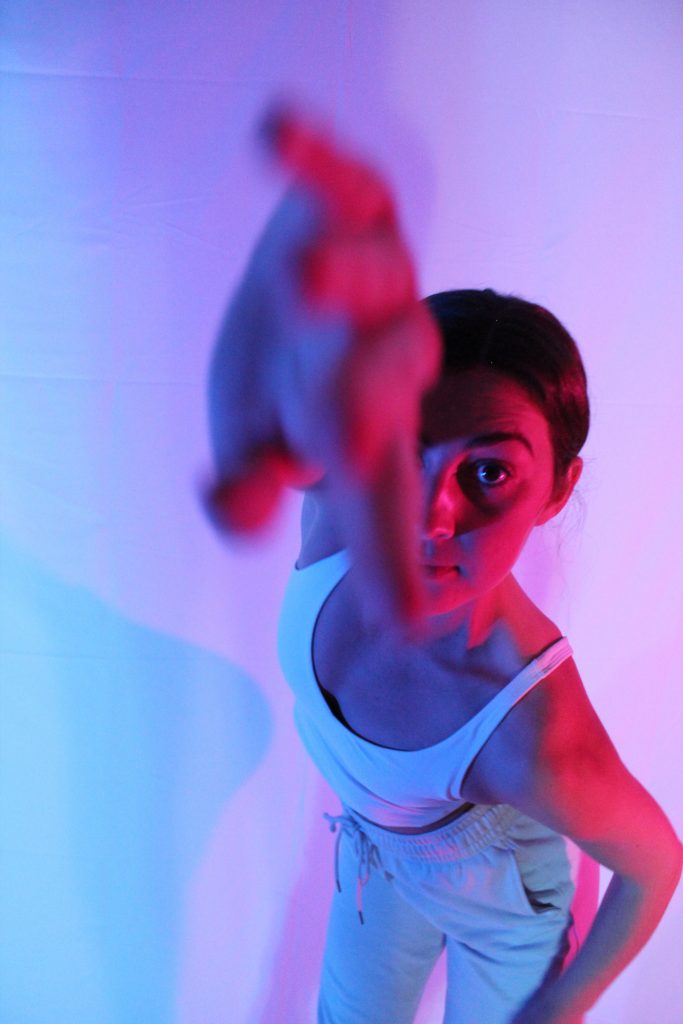 Meredith Cabaniss-Ventura, the Selah Dance Collective founder and artistic director, doesn't remember where she first found the main word of her dance company other than remembering it's featured heavily in the Bible in the Book of Psalms. But while she liked that the word isn't directly translatable to English, one of the meanings struck her deeply.
"To pause and reflect, to stop and listen," she explained. "What I wanted is for people to really reflect upon the work and to create work that allows people to find themselves in it."
Pausing, stopping, and reflecting have surely been operative during the pandemic, too, as the entire world slowed down, and people took some time to reevaluate their place in it. Now, on the very first day that California is set to fully emerge from lockdown restrictions, Selah is set to unleash its latest vision on in-person audiences with a two-day performance at Center Stage Theater that features the company's original work, along with contributions from dancers and choreographers from State Street Ballet and elsewhere.
All of the work has been created during the pandemic, as Selah shelved pieces that were planned for a performance last June both for logistical (some company dancers had left town) and creative reasons. But COVID concerns don't form the core of the choreography, said Cabaniss-Ventura, who joined the board at Center Stage just weeks before the initial COVID shutdown in March 2020.
"Being very immersed in the world of choreographing and teaching, I've seen so many pieces that are about COVID, but really none of ours that we created for this show are really overtly about (the pandemic)," she said. "They're just different emotional responses."
Including the freedom of emerging from the 15 months of seclusion to once again be in physical connection with others, which gave rise to the program's name: "The End of the End of the World." That's also the title of the first piece to be performed, described as a "pandemic fever dream in a lost year" and choreographed by Cabaniss-Ventura and the Selah dancers.
"It's a reflection of having had to put our lives on hold and not having shows, and not be able to dance with each other or even touch each other for more than a year, but it's not as serious as it sounds," she said. "The dancers are in sequins and there's lip-syncing involved. It's actually very goofy."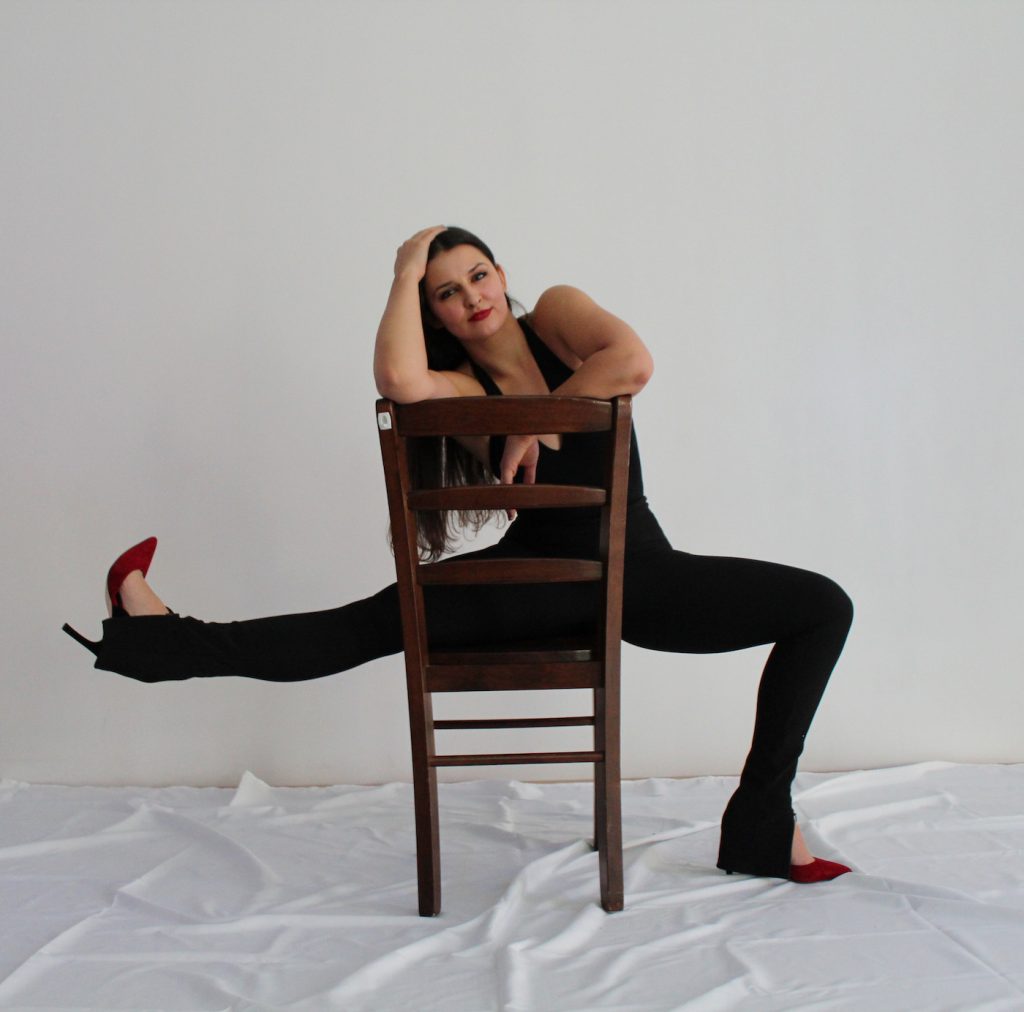 Much more contemplative are Cabaniss-Ventura's other works, including Reverie, a 10-dancer piece and the only once she dances in, which was inspired by Kurt Vonnegut's Slaughterhouse-Five and the bird who says "Poo-tee-weet?" indicating, she said, the meaninglessness of death and destruction.
"It's my COVID piece, where it was that there's just so much awful in the world and there's nothing we can say or do about it besides experience it," she explained. "The dancers get very personal with it but then they have these group moments where they flow as one organism. That's one of the themes that has cropped up in my work with the company: having respect for people's individuality, but at the same time seeing how we move forward together."
Even more serious is Cabaniss-Ventura's other new work, Infinite Corridor, which she said the company has been rehearsing since October. As the name implies, it's about contemplating death, but COVID wasn't the catalyst.
"It's my response to a traumatic event that I experienced before the pandemic even started, the choreographer explained. It's about recognizing your own mortality, but I tried to not do it in a very morbid way, but more of as an interested third-party observer. We all have to go through it."
The exploration of ego and the sense of self is connected to Cabaniss-Ventura's larger body of research that fueled her master's thesis in self-psychology and dance and the choreographic process, she said.
"So, there's really physically demanding movements — aggressive with acrobatic movements and lots of rolling on the floor — but it also flows between more pedestrian moments. One of the biggest ideas I was trying to work with was the dissolution of the barriers that separate human consciousness, and self-fragmentation."
While Cabaniss-Ventura's pieces open and close the program, there's lots of room in the 14 works for new pieces created by Selah members Amanda Keller and Chloé Roberts, plus several solo works and ensemble pieces from guest choreographers and dancers including local dance artists Gianna Burright and Katina Childs-Muller and a special focus on several members of State Street Ballet including Library Dances founder Cecily Stewart MacDougall, Arianna Hartanov and Joffrey Ballet-trained Amara Galloway.
It's all part of Selah's mission to be inclusive and accessible in presenting dance that explores the nature of human existence through the art of movement, which seems even more important for the first repertory dance show event at CST in 15 months. Which is also why the performances, at 7:30 pm on June 15-16, will not only be available to watch in the theater, but also via livestream for half of the $23.50 ticket cost. Visit www.centerstagetheater.org.
'Gratitude' in Motion
Momentum Dance Company, the performance arm of Betsy Woyach's boutique dance studio of the same name, actually gets the jump on Selah Dance Collective and CST's Re: Emerge Dance Festival slated for June 17-20 in returning to the live stage with its end-of-school-year showcase on June 12-13. The Gratitude Gala is the title for the seven-year-old dance education studio's program that combines the rapidly growing recreational program with the award-winning competitive company for the shows at Center Stage Theater that celebrate successfully transitioning dance classes onto Zoom and outdoor tennis courts over the last 15 months. Dancers aged 3-18 perform pieces covering tap, hip hop, jazz, ballet, and contemporary dances styles with choreography from the entire Momentum staff, including Woyach. The junior shows take place at 2 and 7 pm on June 12, with the senior students performing the same hours on June 13. Tickets, and the still-in-place more restrictive pandemic protocols, are available online at www.centerstagetheater.org.
UCSB Recitals Wrap Up
The university's music department quits the current quarter with three final streaming performance debuts. Graduating pianist Flora Sun plays her Undergraduate Student Recital with works by Mozart, Debussy, and Schumann at 4 pm on June 10. Two hours later, the UCSB Ensemble for Contemporary Music presents "A Moment Alone with Millions of People," featuring modern music paired with visual elements. The ECM will employ Pauline Oliveros' seminal 1986 work "Thirteen Changes" to respond to evocative lines of text by creating their own individual musical tapestries in collaboration with gifs made to accompany each movement by UCSB art students from Iman Djouini's College of Creative Studies class "In Translation." The program also includes the Elegy from Aidan Gold's 2020 work written for an asynchronous ensemble titled "For Whom Do We Perform?" and Nicole Chamberlain's 2016 solo flute piece "Crosswalk" featuring Jordana Schaeffer.
Meanwhile, the UCSB Young Artists String Quartet (YASQ) closes out the season with a 6 pm streaming concert on June 11, with the foursome comprised of graduate violinists Gulia Gurevich and Anthony Navarro, violist Shirley Shang, and cellist Naomi Stoodley playing movements from Beethoven's "String Quartet No.10 in E-flat Major, Op.74" ("Harp") and Jessie Montgomery's "Strum." All of the performances can be viewed for free on UCSB Music's YouTube channel, which also contains previous ensemble performances and recitals from the pandemic season.
CAMA's Cocktails for Concerts
Los Angeles-based Weezer's April performance with members of the Los Angeles Philharmonic and YOLA (Youth Orchestra Los Angeles) — which represents the band's first time performing with a classical orchestra — has been added to the LA Philharmonic's Media's Sound/Stage series and will begin streaming June 11. Filmed in the spring at Walt Disney Concert Hall, the Weezer episode features the band performing songs from their OK Human album that came out earlier this year in addition to Weezer favorites. Orchestrated and conducted by Rob Mathes, the performance also features Weezer frontman Rivers Cuomo and LA Phil Assistant Concertmaster Akiko Tarumoto — who attended Harvard University together — discussing working together and the crossover between rock and classical music.
The local connection comes from The CAMA Women's Board, as each gathering in the LA Philharmonic's Media's Sound/Stage series begins with a demonstration of the "Cocktail of the Week," followed by a presentation by long-time CAMA collaborator and educator Dr. David Malvinni plus "Fun Facts" with host Kacey Link, who shares details about the upcoming event. The series concludes with concerts with rap star/actor Common (June 18) and Colombian singer-songwriter Carlos Vives (June 25) both joining Gustavo Dudamel and the LA Phil for music and conversation. Visit www.soundstage.laphil.com for the concerts and https://camasb.org/get-involved for the Cocktails connection. 
You might also be interested in...