Ritz-Carlton Bacara Onboards Chefs for New Dining Concepts and Menu Updates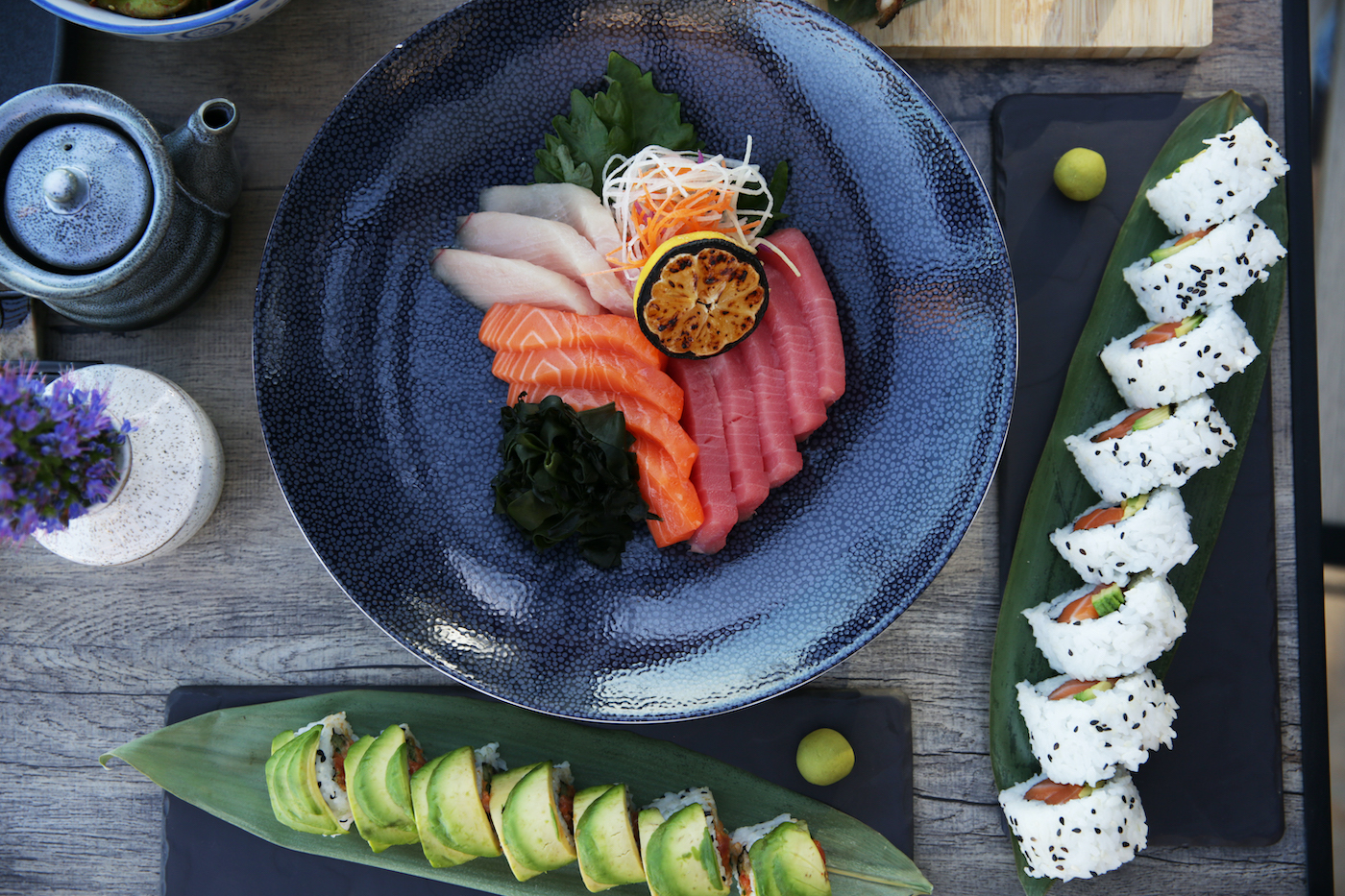 The pandemic has inspired sweeping culinary changes throughout Santa Barbara, and notably at several area hotels where executive chefs work diligently to provide a refreshing new take on this unique era in dining. And hospitality is making a slow comeback as city nears the yellow tier of COVID reopening.
Some hoteliers are utilizing their indoor-outdoor venue space — such as the addition of the elegant Carriage House at San Ysidro Ranch or Belmond El Encanto's Farm Table in the Chef's Garden — to reimagine the dining experience, while others are creating entirely new dining concepts.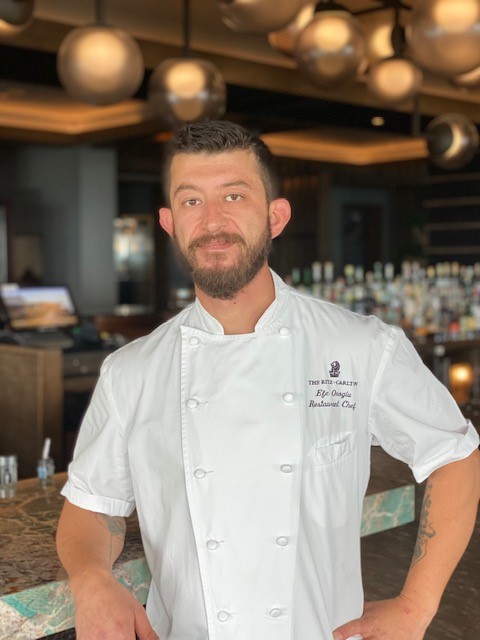 The Revere Room at Rosewood Miramar and Costa at Mar Monte Hotel (formerly known as Hyatt Centric Santa Barbara) are a few concepts that have popped up recently. Add to that list the Ritz-Carlton Bacara, a Spanish-style luxury hotel situated on a bluff overlooking the Pacific, which has introduced two new restaurant concepts and a new pair of chefs in residency.
Efe Onoglu was named Executive Chef of the hotel's fine dining room Angel Oak as well as the hotel's recently unveiled San Setto, a casual-yet-sophisticated sushi concept, and Justin Purpura was named Executive Chef of The Bistro, a casual dining outlet. Both plan to unveil summer seasonal menus on June 15.
Onoglu brings more than a decade of experience helming some notable kitchens, including Zaytinya by José Andrés, Bourbon Steak by Mina (Washington, D.C.), Ulus 29 and Chilai (Istanbul), and Boston's Nahita, where he curated a menu of nikkei (Japanese-Peruvian) and chifa (Chinese-Peruvian) cuisines, "crisscrossed with Mexican and Turkish flavors."
Next week, Onoglu is preparing to roll out a new menu for Angel Oak, transforming its traditional steakhouse fare into more contemporary selections that channel the spirit of the coast.
"I plan to swap out the heavier menu items with lighter, refreshing fare utilizing locally sourced ingredients," Onoglu said.
The first casualty was the lobster mac and cheese with heavy cream sauce. That dish has been replaced with a sophisticated Santa Barbara Uni Tagliatelle, and the restaurant will offer crispy buttermilk quail and beef selections such as A5 Japanese Wagyu and 28-day, dry-aged New York Strip served butcher-block style.
In addition to overseeing all culinary experiences at the hotel, Onoglu will parlay his most recent experience as chef de cuisine at Katsuya in Los Angeles into San Setto's artfully crafted Japanese cuisine.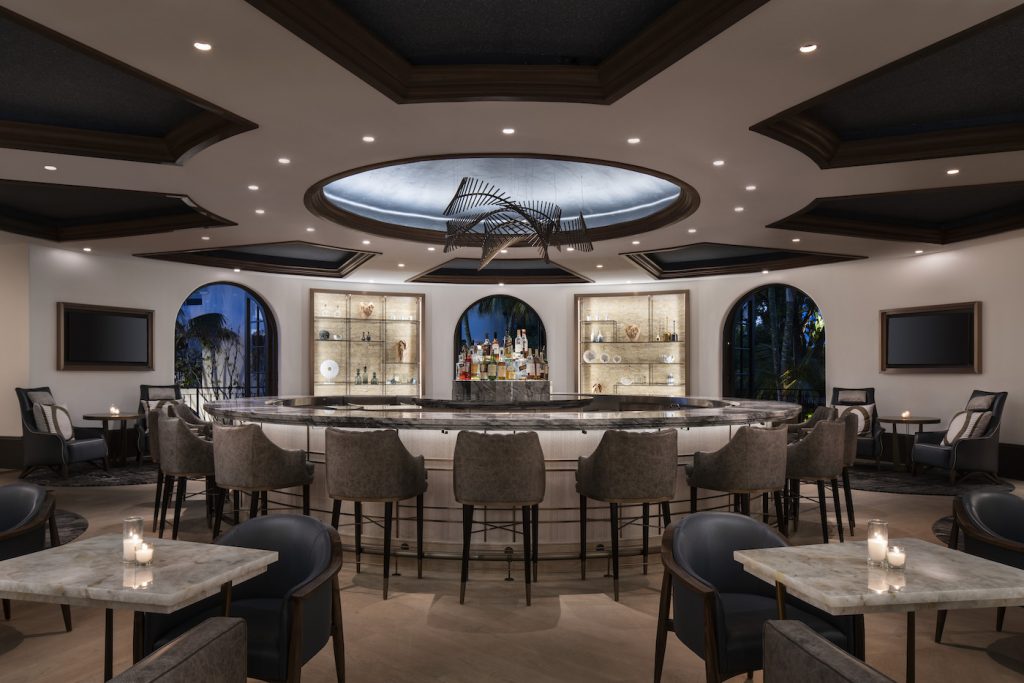 San Setto or "サンセット" in Japanese, translates to "sunset," aptly named after the restaurant's awe-inspiring ocean view just before twilight. Tucked into Angel Oak's Terrace, the intimate outdoor space features a contemporary menu highlighting sushi, saké, craft cocktails, and traditional spirits. Guests at San Setto will enjoy Onoglu's creations using fresh Japanese bluefin tuna and hamachi, flown in daily. Specialty rolls include the Santa Barbara with shrimp tempura, asparagus, shiso lemon and eel sauce; Wagyu roll with Japanese A5 beef tartare, unagi and miso hollandaise; and the lobster roll with pickled daikon, spicy mayo, tobiko and avocado.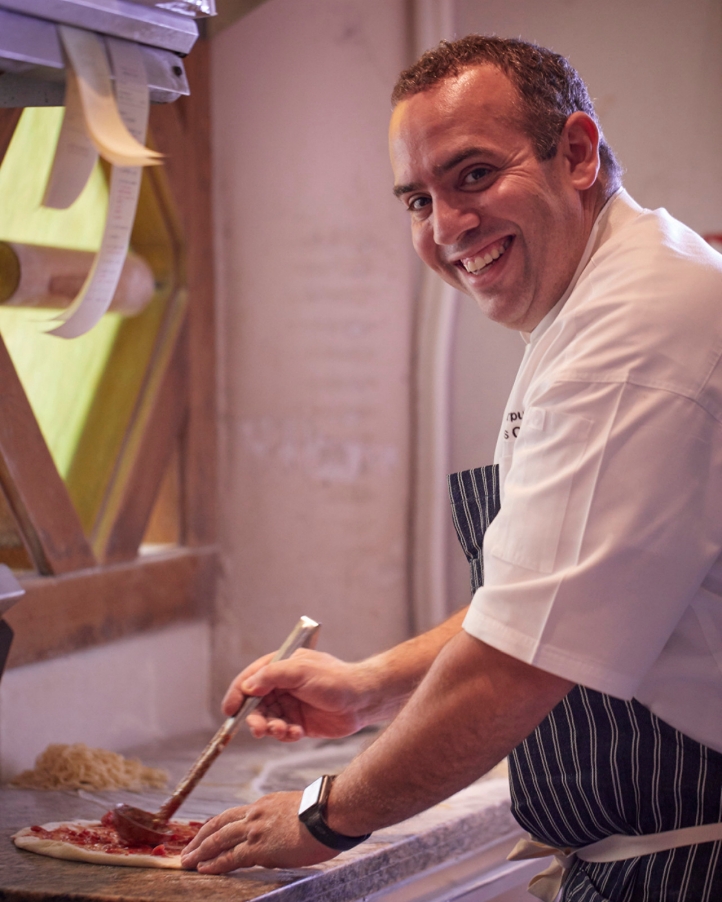 Previously known for its California fare, 'O' Bar + Kitchen has been transformed into a casual Latin concept inspired by savory Mexican and South American cuisine. Love barbacoa? There's plenty here. Menu highlights include tuna tostadas served with avocado mousse, cucumber, tomato, radish salsa fresca, and salmon roe; lamb barbacoa with corn flatbread, avocado chimichurri, fire-roasted tomatoes, radish, jalapeño, red onion, and queso fresco; and Argentinian-style churrasco steak served with papas bravas, chorizo, smoky pepper sauce, and chimichurri.
Purpura has taken charge of The Bistro, a casual dining room with an oceanfront terrace and cozy fireplace. His notable career includes stints as chef de cuisine at the Four Seasons Hotels and Resorts properties in Maui, Las Vegas, and Boston.
In his new role at The Bistro, he plans to add an Italian focus to the relaxed menu of brick oven pizzas, craft salads, and sustainable seafood selections. Diners can expect to find new menu items such as chicory salad with gorgonzola, local figs, 10-year balsamic vinegar, Laudemio olive oil; tuna crudo assembled with capers, chives, truffles and an Agrumato lemon olive oil; gluten-free veal, beef and pork meatballs served with tomato sugo, white polenta, Parmigiano-Reggiano; local bass puttanesca sauteed with capers, tomatoes, Castelvetrano olives, fennel, and fresh basil; and roasted whole branzino with frisée, local citrus, fennel, and a lemon vinaigrette.
Reservations are required for each dining outlet.
• Angel Oak is open from 4 pm to 10 pm, Thursday through Sunday and 9:30 am to 1:30 pm for Sunday brunch; San Setto is open daily from 5 pm – 10 pm; make reservations at 805-571-4220.
• 'O' Bar + Kitchen is open from 3-10 pm daily; make reservations at 805-571-3018;
• The Bistro is open daily for breakfast and lunch from 7 am – 3 pm; dinner is served 5 pm – 10 pm; for more information, call 805-968-0100.
You might also be interested in...