MAW, Please: 'Restorative Power of Live Music' Returns to Montecito
Faced with the pervasive pandemic protocols in the summer of 2020, the Music Academy of the West proved its mettle by coming up with MARLI — the Music Academy Remote Learning Institute — a technical wonder that allowed students and faculty to immerse themselves in learning and music making even if only virtually and in locations spread across the globe. But the audiences were missing, with longtime lovers of the classical music program only offered glimpses via video of what was taking place behind the scenes over the internet.
Now, with COVID restrictions about to be lifted, MAW is moving the marvel of music back to Miraflores, the stunning former estate perched on Channel Drive above Butterfly Beach that serves as the campus for the venerable institute. Given the uncertainties of travel and other issues with COVID, the season is surely a truncated one, but a whole lot of activity is packed into the six-week season (five live, plus a virtual retrospective), with more than 70 classical music events taking place in person provided by more than 100 fellows and 65 faculty, teaching, and performance artists.
Among the spotlight events are the Opening Night Gala on July 10, an all-outdoor gathering at Miraflores celebrating the accomplishments of Music Academy faculty artists Jeremy Denk and Conor Hanick, who will be performing together for the first time, and the acclaimed Takács Quartet, plus alumni tenor and Metropolitan Opera star Ben Bliss ('12) in collaboration with faculty artist Nino Sanikidze ('01, '02). Richard O'Neill ('98, '99) — the former Principal Violist of Camerata Pacifica who joined the Takács last year — will also receive MAW's Distinguished Alumni Award on the heels of his 2021 Grammy Award for Best Classical Instrumental Solo.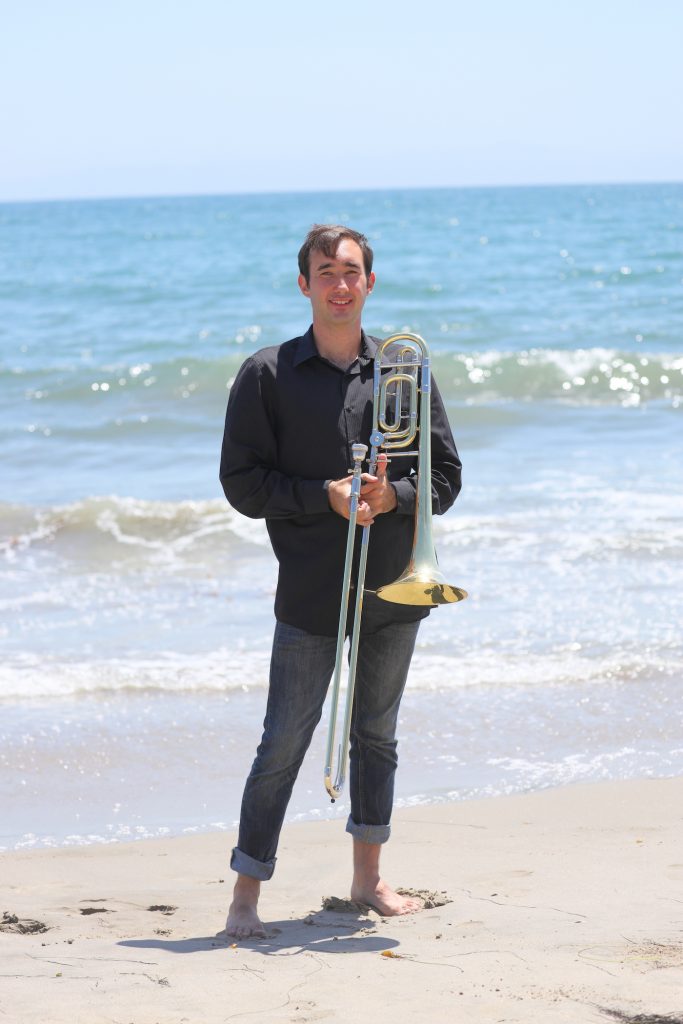 Other highlights include the fellows-powered Academy Chamber Orchestra onstage at the Granada Theatre for four wide-reaching programs, including the return of conductors Larry Rachleff and Marin Alsop, the latter leading the ever-popular annual Community Concert. Other highlights include the MAW debut of Michael Tilson Thomas — the esteemed co-founder and artistic director of the New World Symphony, Music Director Laureate of the San Francisco Symphony, and Conductor Laureate of the London Symphony Orchestra — who will wield the baton for two separate programs, including one featuring Tilson Thomas's own "Street Song" and concluding with Aaron Copland's "Appalachian Spring." (Members of the LSO, however, will conduct their private lessons and coaching, and adjudicate the Keston Music Academy Exchange selecting fellows for internships with the orchestra in London, remotely via non-public streaming).
Although the popular Picnic Concerts aren't on the schedule for 2021, the instrumental fellows will also enjoy opportunities to rehearse and perform alongside MAW's world-class faculty artists, with three "side-by-side" performances heralding the debut of the new x2 Series of chamber music concerts for ensembles of varying sizes. The series will include works by contemporary composers Carlos Simon, Christopher Cerrone, and Jessie Montgomery, with a world premiere of Georgina Derbez's "Oiseaux Tristes" for violin, cello, clarinet, and piano. As part of its hybrid approach, some of the concerts take place in front of audiences at Hahn Hall, while others will be available to view as video streams as part of the Music Academy Concert Hall Online, while The Takács Quartet and pianist Jeremy Denk will appear in special public recitals that include fellows in Hahn Hall.
Perhaps due to concern over the potential lingering dangers of the pandemic, the Vocal Institute won't be producing any live opera or vignette events, although the sting will be lessened by a pair of wildly ambitious virtual programs curated by the faculty led by Director of Music John Churchwell and Creative Director James Darrah, who will work in tandem with industry disrupter and Musical America's 2021 Artist of the Year Beth Morrison and Executive Director Jecca Barry of Beth Morrison Projects, who will be in residence for four weeks. The film airs online as the final event of the summer, capping off a week of highly produced video compilations highlighting the summer from August 9-15.
Another live offering comes from Mosher Guest Artist pianist-composer Conrad Tao, who will be in residence at MAW, where he will perform live in a recital and also teach a masterclass, though the three additional Mosher artists — MAW alumna mezzo-soprano Sasha Cooke ('02), cellist Steven Isserlis, and MacArthur Genius Grant fellow and multi-instrumentalist/composer-conductor Tyshawn Sorey — will appear via video screening recital premieres at Hahn Hall.
Remarkably, all of the fellows will be able to participate live and in front of fans in the signature MAW competitions in Solo Piano (July 28), Duos (Aug. 4; formerly the Concerto Competition), and the Marilyn Horne Song contest (Aug. 6). Each will be moved from Hahn Hall to the Granada to accommodate a larger audience in socially distanced settings as desired. Each winner receives a cash award and a work commissioned specifically for them to premiere by MAW guest artists.
Meanwhile, masterclasses remain the meat of the Music Academy season, totaling 50 events in all — three for each instrumental studio, six for violin, one for harp, and one for chamber music, plus two with the Vocal Institute singers (including one with Tilson Thomas). Each will be conducted in person on the Miraflores campus, where audiences have always delighted in watching the fellows perform snippets of pieces and receive hands-on feedback from faculty mentors and guest artists. A Masterclass Sampler will also be recorded from several studios and available online during the final week.
Ticket sales begin for members of the Academy's President's Circle, Premier Council, and Council of Contributors on June 15, with single tickets available to the public beginning June 25. The fellows begin private instruction on June 28, but the in-person season launches July 5, just 24 hours after Independence Day, with the fireworks coming from the ferociously talented faculty and fellows for five solid weeks that follow. Visit www.musicacademy.org.
You might also be interested in...