Grateful and Still Going Strong: 4 Questions with Rock Photographer Jay Blakesberg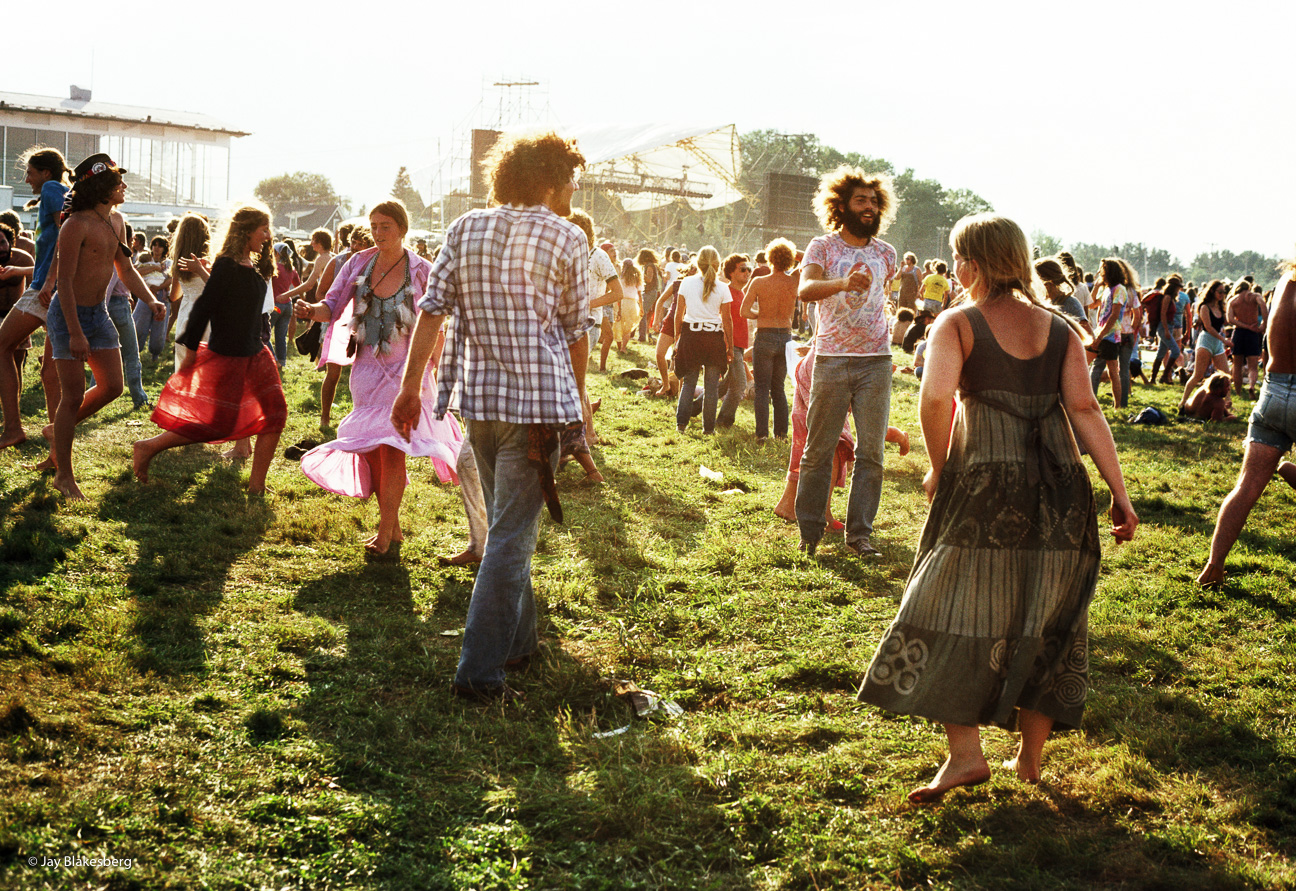 San Francisco-based photographer Jay Blakesberg is a self-confessed Deadhead whose work has appeared everywhere from Rolling Stone, Guitar Player, Relix to Time, and Vanity Fair. Over a 40-plus-year career he has taken pictures of innumerable rock legends, including the Grateful Dead, Phish, Radiohead, Tom Petty, Pearl Jam, Nirvana, The Rolling Stones, and Tom Waits, to name just a few of his favorites. His photography has been featured either on the cover or inside the booklets for more than 250 albums while he's also published 15 coffee table books of his music photos. One of those titles, "Between the Dark and Light," forms the basis of his slide presentation of the same name slated for June 16 that will serve as the first live, in-person event at the Alcazar Theatre in Carpinteria since March 2020.
Truth be told, I could have chatted with Blakesberg for a lot longer than our already over-budgeted half hour, as we shared separate memories of being in the audience at a lot of the same rock concerts all over northern New Jersey many decades ago. Chances are the evening will be equally enjoyable if not quite as personally as evocative an experience for fans of classic rock, as the photog forages through his professional scrapbook with the stories behind the photos.
Q. The show is based on your book about the Grateful Dead, but you've shot a lot of other musicians, right?
A. Yeah, it's a slide show/storytelling presentation that's very fast-paced. It's about photographing the Grateful Dead, but also everyone from Dr. Dre to Robert Plant and Neil Young, and I'm telling very specific stories about those encounters with those artists and about my life. There's stories behind all of the photographs that go back to when I was a kid in New Jersey seeing my first Dead show and comes all the way up to the present. I think it's pretty engaging and interesting for any music fan, anybody who's into rock and roll. 
 Is there a short version of how you managed to go from a teen taking pictures with your first camera to shooting album covers and working for Rolling Stone and BAM?
I came out west to go to college, then moved to California at 23 and needed to start making money. I started taking pictures of every single rock band I could get my lens in front of whether it was a free radio station promo in the park or a big concert. Little by little, I picked up some paying clients starting with radio station K-FOG. By 1987, I was submitting photos to Rolling Stone magazine in '87 because a Deadhead friend of mine I went to high school with was friends with the new photo editor. She kept telling me that she couldn't use any of my photos because they'd never worked with me before. But then she called me up one day to shoot the free concert in downtown San Francisco with the band U2 and told me, "I have your big break." That was the show where Bono got up on a ladder and spray painted "Rock and roll stops traffic" when the Embarcadero freeway had a big jam with people trying to see what was going on. It's all in their movie Rattle and Hum. I'm the guy with a mullet down front in the pit between Bono's legs, taking pictures with my Nikon. After that, she just kept hiring me on a regular basis. I did over 300 assignments over a 30-year period… When Tom Petty died in 2017 they chose one of my photos of him from a festival and put it on the cover of the Rolling Stone tribute issue, exactly 30 years almost to the month after I did my first assignment for the magazine.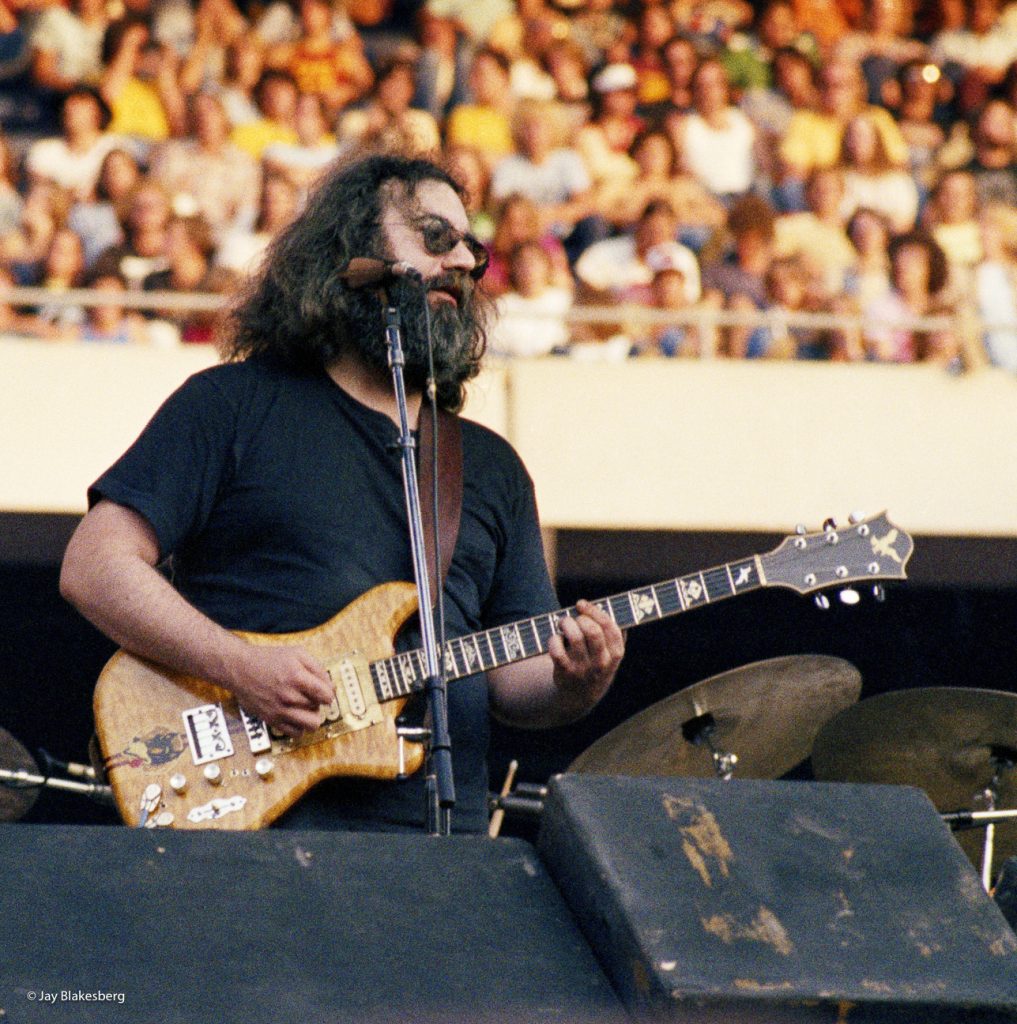 So, can you talk about who's really fun to work with and who is, ahem, otherwise?
My experiences are all positive because I've always shot bands I love. I'm a hippie and a Deadhead, I love Bob Dylan, and Neil Young, Carlos Santana, the Rolling Stones. These are people that are iconic as musicians and make music that I appreciate and enjoy and love. Sometimes I'm asked to do a one-off of Christina Aguilera who isn't necessarily music that I listen to, but I still enjoy the process of it. Whereas somebody like Primus, I did a book on them, or the Flaming Lips, who I have taken photographs of since 1989, and they're still good friends. I'm just lucky to work with people that I appreciate and respect.
What keeps you going? Because I imagine you're not the guy you were at 16. Are you still excited to shoot rock concerts? What do you see in rock artists that still captures your eye?
The first thing is that the actual process of taking photographs — especially shooting musicians — 40-plus years later from when I started actually still really, really turns me on. I love taking pictures and then looking at them on my computer screen and sharing them and experiencing them and documenting the pop culture that's revealing itself before my lens, whether I'm at a music festival or a show or doing a one-on-one portrait. I've got this long history behind me and that I've made this transition from film to digital while, I think, remaining creatively relevant. I continually strive to stay fresh using my technical and creative skills as a photographer to be able to reinvent myself. My look and feel and my vibe and what I'm going for while growing helps me to create photographs that are interesting and engaging and important from a documentary standpoint.
On the music side of things, members of the Grateful Dead have been playing music for 55 years, and what they do still gets me excited. So as long as these guys are still making music, I want to be documenting them. I want to go the distance, man, with them and others like Neil Young who I first shot when I was in high school in 1978. I want to build this body of work that is a lasting record that helps tell the story of who these people were as pop culture figures, icons, and musicians who continue to blow our minds with their music.
Back to the Bars
Now that the tabling of pandemic restrictions is a bright light at the end of the tunnel, a couple of Santa Barbara's favorite bar bands are headed outside of bars as we careen toward full reopening slated for later this month. Spencer the Gardener does their Latin rock-meets-pop thing in front of the Granada Theatre at 6 pm on June 10, part of the continuing series sponsored by Opera Santa Barbara, The Good Lion, and the Granada. Meanwhile, The Bryan Titus Trio offers original hard country plus covers at the Lucky Penny down in the Funk Zone from 12-3 pm on June 13. Both shows are free, and you might even be able to dance if the authorities aren't watching.
Closing out Cars Concerts
CBF Productions — the folks behind such food, drink, and music festivals as Boots & Brews and Winter Wine Walk who pivoted quickly to launch the first drive-in live music concert series in California at the Ventura County Fairgrounds – has announced that the Concerts In Your Car series is coming to a close. There are only a handful of planned social-distancing live events that feature a circular stage with massive video monitors and a state-of-the-art sound system that can also be heard through the car's FM radio. The tail end of the talent pool for the tailgating events is a June 12 date with Nelly, the multiplatinum Grammy Award-winning rapper whose summer anthems range from "Cruise" and "Just a Dream" to "Hot in Herre," the mega-hit perfect for the upcoming warm weather. (If indeed it's hot because you're stuck in your car, it's still probably not OK to, as Nelly commands, take off all your clothes, unless your windows are tinted dark enough.) Also on the bill: Baby Bash, whose mid-2000s hits include "Suga Suga," "Baby I'm Back," and "Cyclone." Info and tickets at www.concertsinyourcar.com.
SBIFF's Triple Feature
SBIFF Film Talk, which began last fall as a weekly online chat with directors of short films that had once screened in the annual film festival, continues to grow and expand, with three online chats with executive director Roger Durling taking place over three successive days. On June 10, the head honcho hunkers down with Sandy and David Wasco, the Academy Award-winning production designers, to talk about their careers that include working with such filmmakers as Quentin Tarantino, Michael Mann, Wes Anderson, and Damien Chazelle, among others. There's no screening link associated since you've likely seen more than a handful of movies they've worked on.
On June 11, Suzan-Lori Parks, the Pulitzer Prize-winning playwright (2001's Topdog/Underdog) and screenwriter whose credits include this year's bio-pic The United States vs. Billie Holiday, dishes with Durling about her latest project, Genius: Aretha. National Geographic Channel's Genius series, which focuses on the untold stories of the world's most brilliant innovators, this season explores Franklin's incomparable career and the immeasurable impact she had on music and culture. Double Academy-Award nominee Cynthia Erivo (Harriet) stars as Aretha.
Jeff Daniels and Billy Ray drop by virtually on June 12 to discuss their two-part Showtime series, The Comey Rule, which stars the Emmy-winning actor as former FBI Director James Comey and Brendan Gleeson as President Donald Trump. Ray wrote, produced and directed the TV mini-series based on Comey's book A Higher Loyalty: Truth, Lies, and Leadership, with the first episodes following the investigation into Hillary Clinton's emails and their impact on the 2016 election before delving into the fiery first few months of the Trump presidency that included Comey's firing.
Visit https://sbiff.org/filmtalk to register for the live streams and for links to view previous Film Talk videos.
Chaucer's Choices: 'Heights' and 'Twilight'
Years before Hamilton made Lin-Manuel Miranda a household name, the writer-actor-producer first shook-up Broadway with In the Heights, a hip-hop and salsa-spiced ode to New York's Washington Heights with a big, bilingual heart. The movie adaptation of In the Heights had its world premiere at the Los Angeles Latino International Film Festival on June 4, hits theaters on June 10, and streams for a month on HBO Max starting June 11.
In their new book In the Heights: Finding Home, Miranda and co-playwright Quiara Alegría Hudes and co-author Jeremy McCarter tell the story of the show's humble beginnings from rehearsals in a bookstore basement to the Broadway smash that presaged Hamilton's success and created its own community and family of friends. Miranda, Hudes, and McCarter are doing a virtual book launch at 5 pm on June 15 that promises to be an unforgettable conversation on creativity, community, and finding home, and the admission ticket comes with purchasing in advance the hardcover book that publishes the same day from Chaucer's.
The bookstore returns much closer to home with another virtual conversation on June 16, with Liz Brown, author of Twilight Man: Love and Ruin in the Shadows of Hollywood and the Clark Empire. Although not a Santa Barbara resident, journalist Brown is the grandniece of William Andrews Clark, the original heir to William A. Clark and half-brother to Huguette and Andree Clark, of Bellosguardo and Bird Refuge fame. Brown's book — which makes a fine companion to The New York Times bestseller Empty Mansions: The Mysterious Life of Huguette Clark and the Spending of a Great American Fortune — has been praised by The New York Times and called "a page-turning tale of love, honor, secrets, and deceit … fortified by meticulous research, with prose both efficient and elegant … a journey of discovery into family, language, class, and culture."
You might also be interested in...