From the Miramar's Cellar to Yours: Resort Launches Fine Wine Club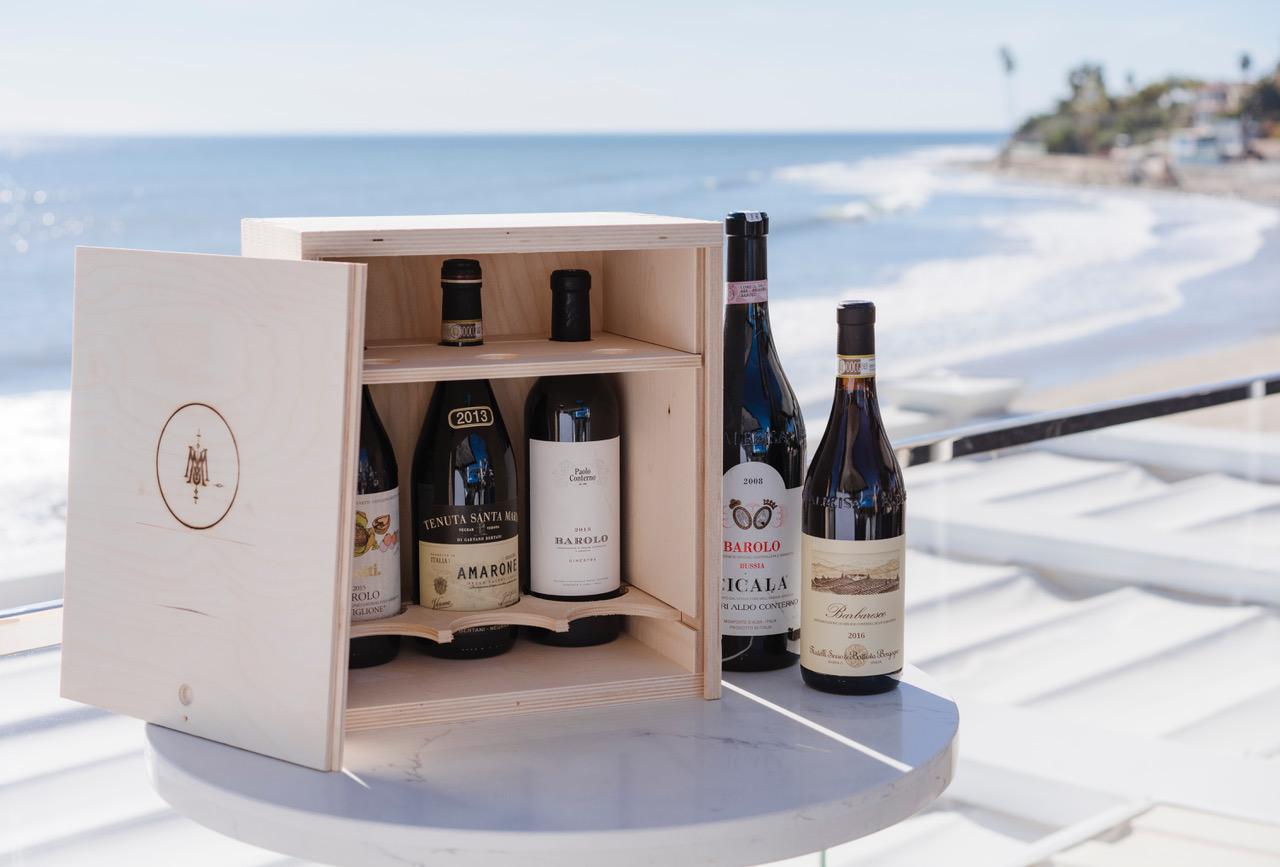 A new club launched by the wine team at the Rosewood Miramar Beach is aiming to elevate your at-home quaffing experience.
The new Miramar Collective is a chance for fans of the Miramar experience — and any fan of fine wine — to access bottles whose premium caliber mirrors the wine list at Caruso's, the luxe resort's flagship restaurant. The eatery, which launched in 2018 under the leadership of Executive Chef Massimo Falsini, reemerged from the COVID pandemic featuring a four-course, $120 prix-fixe tasting menu that's uber-local and uber-seasonal. Its wine list won the Best of Award of Excellence from Wine Spectator last year.
Sourced from coveted wine-growing regions both near and far — from premium vineyards as nearby as Sta. Rita Hills to some of Europe's finest wine houses — the Wine Collective selections represent rare, exclusive, limited selections that most consumers would simply find tough to procure on their own. Enter Daniel Fish, the Miramar's Director of Wine.
"During the pandemic, I wanted to create another way to continue the conversation and connection that normally occurs during a dining experience, and to have an opportunity to build relationships with others in our community," says Fish. "The Miramar Wine Collective became a way to continue these discussions while providing new and exciting wines for the members to try each month."
Acting as members' private sommelier, Fish works directly with wineries and importers to select wines that follow a dedicated theme each month. Shipments are presented in custom wooden boxes. Local residents are encouraged to pick up their wines in person at the Miramar resort, during the last four days of each month, while any member living in the continental U.S. can have their box shipped to their home.
Upcoming themes include: "Crisp, Dry Whites from Around the Globe" for July; "A Tour of France" for August; and "The Most Versatile Wine for Pairing — Bubbles" for September. Rare Italian finds will take the spotlight in October and November will focus on unique Rhone wines.
"While some of the selections are wines that I have procured for the wine list at the hotel, (many) are expertly sourced with members' specific tastes in mind," Fish adds. "There are some upcoming wines that will be available in very limited quantities only to members of the Collective."
I asked Fish to pick five special labels that members have had access to since the Collective launched in February. His selections included the 2015 Mail Road Chardonnay 'Mt. Carmel Vineyard' from Santa Barbara's Sta. Rita Hills; the 2011 La Jota Vineyards Cabernet Sauvignon from Howell Mountain in Napa; the 1999 Gaja Pieve Santa Restituta 'Sugarille' Brunello di Montalcino from Tuscany; the 2018 Littorai Pinot Noir 'Wendling Vineyard — Block E' from Mendocino's Anderson Valley; and the 2013 Chateau d'Yquem Sauternes from Bordeaux.
Membership comes in three tiers, with prices based on the number of bottles — from four to 12 — in each shipment: the Premier Club ($500 per shipment), the Signature Club ($1,000) and the Founder's Club ($2,000). Enrollment with a six-month commitment comes with specialized stemware and wine paraphernalia, from two Riedel Somm Burgundy glasses and two Riedel Somm Bordeaux glasses for Premier Club members to six of each specialty glasses plus a Riedel Amadeo decanter for Founder's Club members. Other member perks include recommendations on regions and producers to visit, based on personal tastes, as well as private tastings and tours with winemakers and at vineyard featured in the club.
"We've always aimed to enhance our guests' visits to the Miramar with creative and unique curated experiences centered around wine," continues Fish. "The Miramar Wine Collective creates another opportunity to provide our members with a special element of customized service and hospitality."
For more information and to become a member, email Fish at miramar.winecollective@rosewoodhotels.com.
Cheers!
You might also be interested in...