Summer in Solvang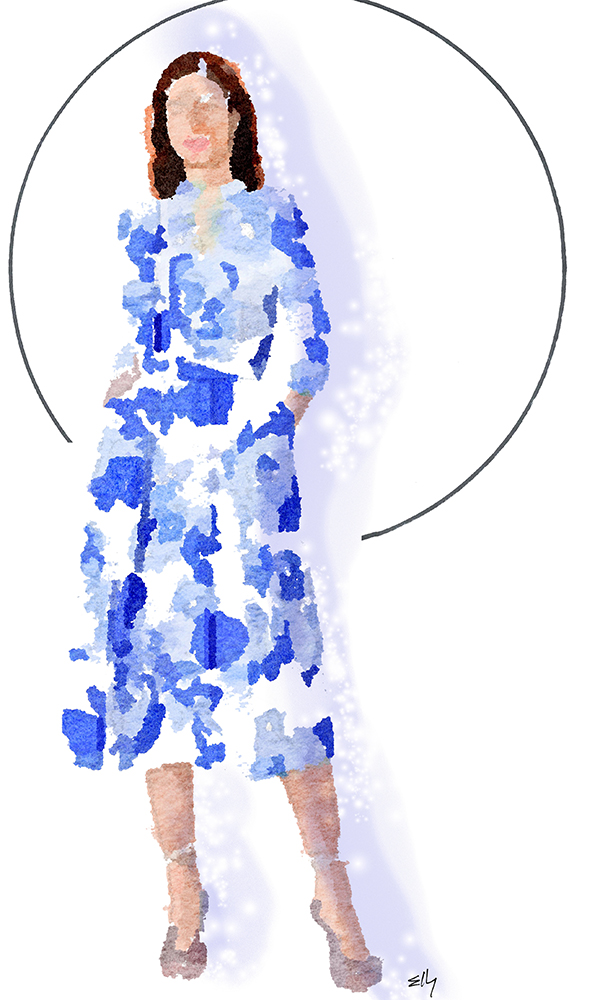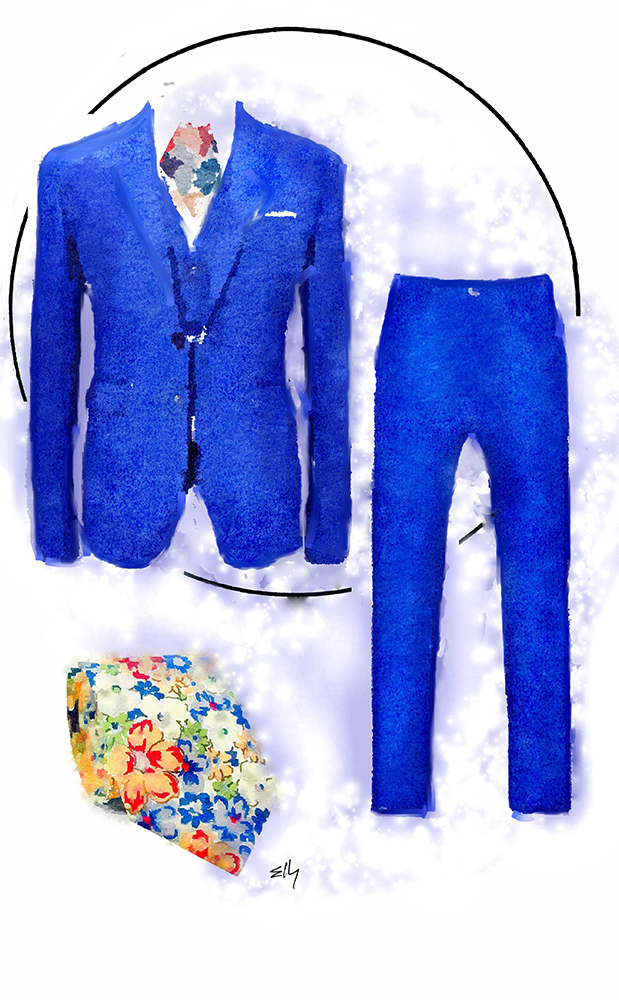 With the continued easing of pandemic restrictions, PCPA is returning after two summers to the Solvang Festival Theater, the charming outdoor amphitheater in the heart of the Santa Ynez Valley village. The stars will be live on stage as well as visible in the sky above starting in mid-July, when PCPA debuts an original production geared toward being able to gather again in person. Together: A Musical Journey, written by Erik Stein, PCPA's associate director and casting director with 20 years of experience at the repertory company, is a celebration in story and song that revels in the simple fact that life is better when we live it together.
Seven actors and a musician will take visitors on a musical journey that celebrates shared experiences over the past 15 months as well as "the stories that have yet to be told — tales of the like-minded and adventures of those that dance to a different beat." The concert-style show was created for PCPA's audiences to rejoice as a community, and to relish being together again in the same space. Stein was inspired by an article he read about an experiment that showed that when people are in a room together sharing an experience, their hearts start to beat in the same rhythm.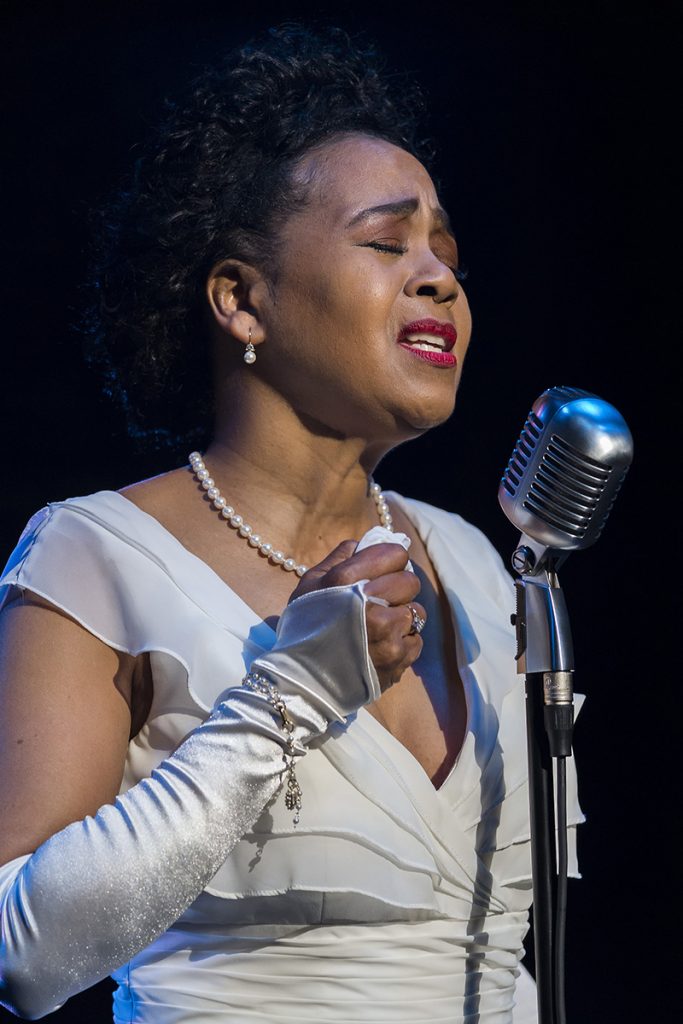 "If our hearts can overcome differences and actually beat together, our brains should be able to as well. All of us in a room together sharing an experience is truly essential," he said in a press release.
The cast features Stein along with PCPA resident artists Kitty Balay, Andrew Philpot, Yusef Seevers, Emily Trask and George Walker, and guest artist Annali Fuchs-Wackowski, who also serves as director. Together: A Musical Journey previews July 21-22, opens July 23 and continues Thursdays-Sundays through August 8.
PCPA's second production for the summer is Lady Day at Emerson's Bar and Grill, the 1986 two-hander that takes place at the titular seedy bar in Philadelphia where the legendary singer Billie Holiday is giving one of her final performances. Guest artist Karole Foreman (who previously appeared in PCPA's productions of Fences and Caroline, or Change) portrays Holiday, belting out more than a dozen of the jazz singer's songs interlaced with salty, often humorous reminiscences in what amounts to a portrait of Holiday and her music that often reflected the challenging circumstances of her life.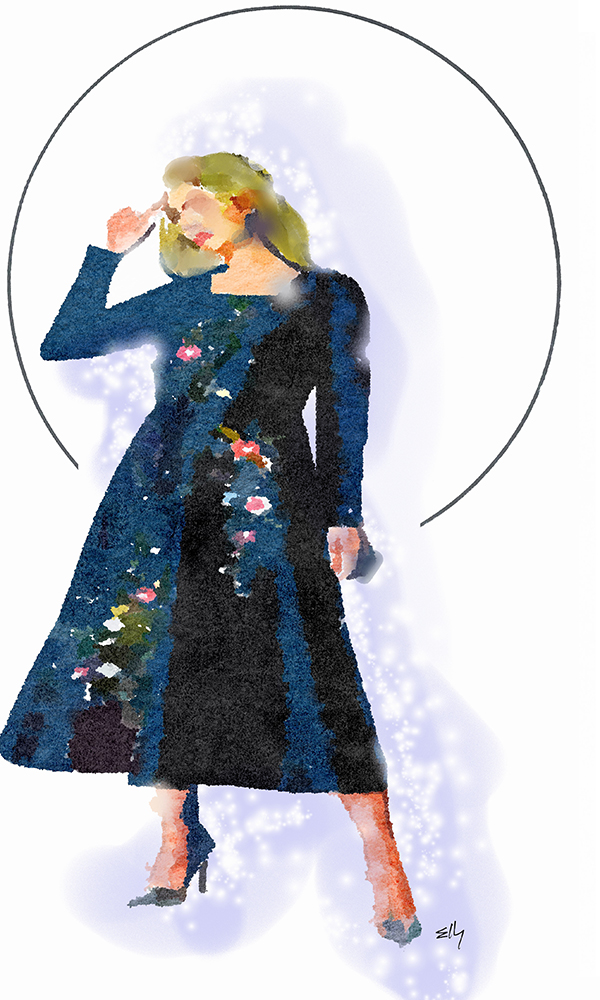 Holiday's accompanist in the show, Jimmy Powers, is played by guest artist Stephan Terry, who also serves as musical director of the production, which will be helmed by Wren T. Brown, a Los Angeles-based actor-producer-director who said he was inspired to be directing a show about "one of the most transcendent artists of the 20th century" in Holiday.
"Sixty years after her death, at a time in America when race, gender, and the opioid crisis are being discussed loudly on a daily basis, Billie Holiday's life and career are a great example of what it means to not just survive but triumph in the face of lifelong abuse and struggle."
Lady Day plays the Solvang Festival Theater August 19-September 5. Tickets, which are priced at $35-$50 for all performances of both shows, go on sale on June 8. Visit www.pcpa.org or call (805) 922-8313.
OSB's Spring Sing … and 'Ring-ing' in the Summer
Maybe simply due to the stubbornness and determination of Opera Santa Barbara's Artistic & General Director Kostis Protopapas, the company didn't shy away from maintaining its agreements with Chrisman Studio Artists singers, having them in residence in Santa Barbara for the 2020-21 season despite the pandemic shutting down all indoor events. Tenor Matthew Greenblatt, mezzo-soprano Max Potter, and soprano Brooklyn Snow had to perform pivots perhaps as difficult as projecting to the back of the balcony in filming streamed concerts, singing from OSB's balcony on State Street, while also performing in bars and parks, as well as the rare private space as OSB negotiated the COVID restrictions and requirements.
Now the trio — who were deprived of the usual chances to join in the chorus of main stage productions at the Granada — are finally getting the chance to return to singing in front of a general audience live on stage with performances at 2:30 pm on June 5-6 at Center Stage Theater.
The reward for such persistence? The opportunity for the artists to command the stage for a solid 30 minutes each to present a dramatic work of their choosing. Greenblatt will present a rare performance of Charles Gounod's Italian song cycle "Biondina," evoking the Italian music of the composer's young days in Rome, directed by Lillian Groag. Potter will perform love songs from Hector Berlioz's song cycle "Les nuits d'été," directed by Sara E. Widzer (who helmed OSB's ambitious Carmen — A Live Drive-in Opera at Ventura's Concerts in Your Car in early December the night before the last lockdown took effect). Snow will sing "At the Statue of Venus," a musical scene composed by Jake Heggie with libretto by playwright Terrence McNally, directed by Layna Chianakas. OSB principal pianist Timothy Accurso will accompany each of the singers on piano.
The public performance follows a recent preview evening at the Chrisman's Ennisbrook home, while the shows serve as the culmination of a season of unusual, often virtual training opportunities, vocal coaching, and live showcases. Tickets are $28 and capacity is limited. Visit www.centerstagetheater.org for more information, protocols, and to purchase tickets.
Just three weeks later, Opera Santa Barbara will again step out way ahead of the reopening curve in becoming the first local performing arts organization to mount a full-scale production with Das Rheingold, the first opera of Richard Wagner's famous Ring Cycle. OSB will be making its first foray into the Wagner canon with the under two-hour adaptation by Graham Vick and Jonathan Dove, which features just 12 singers and 18 orchestral players — still a massive multiplier of anything attempted during the last 15 months.
Protopapas is directing a cast that includes the OSB debuts of bass-baritone Kyle Albertson and baritone Timothy Mix as Wotan and Alberich, as well as the return of company favorites mezzo-soprano Nina Yoshida Nelsen as Fricka, Anya Matanovich (The Crucible, 2019) as Freia, and Robert Norman as Loge. Snow and Potter are joined by Christina Pezzarossi to portray the playful Rheinmaidens, while Nathan Stark (The Barber of Seville, 2018), and Colin Ramsey (Madama Butterfly, 2019; La Bohème, 2018) are the scorned giants Fasolt and Fafner.
At the moment, however, all of the available tickets for the single show at the Lobero on June 27 have been snapped up by sponsors and VIP buyers, although a likely movement into the Yellow Tier, not to mention the further lifting of restrictions planned for June 15, will likely allow for many more members of the public in the audience. Look for a featured interview closer to show date.
Local Stages Lighting Up
Ensemble Theatre Company's season doesn't get going until October, due to the complications of planning post-pandemic professional theater for indoor seating in a small venue, and, perhaps not coincidentally, will also open with a tribute to a great American jazz singer. Tenderly, a musical about the great Rosemary Clooney, stars Linda Purl, with Broadway performer Jason Graae taking on multiple roles. For the holidays, ETC revisits Jane Austen in The Wickhams, the second installment of the Christmas at Pemberley trilogy. February 2022 brings Carmen Jones, Oscar Hammerstein's jazz-musical adaptation of Bizet's masterpiece, followed in early spring by American Son, the still-timely play about the intersection of racism and the police. The season closes with the comic thriller Sleuth, with John Tufts — who appeared in this spring's one-man livestreamed production of An Iliad — as part of the cast. Subscriptions go on sale in the middle of the month. Visit www.etcsb.org for details, tickets, information about improvements to The New Vic to ensure audience safety.
Close on ETC's heels, Broadway in Santa Barbara is also returning to town just down the street at the Granada Theatre as the American Theatre Guild has announced a four-show condensed season with a fifth "add-on/swap-a-show" option. An Officer and a Gentleman plays November 9-10; Hairspray hits the stage November 30-December 1; Waitress arrives January 18-19; and Jersey Boys returns February 22-23, with a single night of The Simon and Garfunkel Story on January 5 serving as the add-on option. Tickets are on sale now through www.broadwaysantabarbara.com or www.granadasb.org.
Launch Pad's Latest
UCSB's Launch Pad program winds up its 2020-21 season with a virtually staged reading of Blue Jay Singing in the Dead of Night as part of its New Play Pop Up series. The story of Jay Jarrell (aka the "Blue Jay"), a once popular disc jockey from the freeform FM radio era of the late 1960s and early 1970s who is trying to navigate the more modern world of FM with its market-driven strict playlists and minimal talk. Relegated to the graveyard shift, Jarrell is forced to work with Max, an engineer who is determined to squeeze him into one-size-fits-all mold for DJs. Jay and his colleagues at the station struggle against the new realities, and the Blue Jay must ultimately make a difficult, but not unfamiliar, choice between hanging on to his career or preserving his artistic integrity, serving as a passionate reminder of the power of self-expression.
Playwright Dale Griffiths Stamos is a Santa Barbara-based screenwriter, director, nonfiction author, writing teacher, and consultant whose credits include six short films, three of which she directed, all of which have played at multiple film festivals and earned awards. Her feature-length screenplays have been named as finalists or semi-finalists in various competitions including Story Pros, Creative World Awards, and New York City Screenplay Awards. As a playwright, her short- and full-length plays have been produced in Los Angeles and throughout the United States. Stamos, who is a regular workshop leader at the Santa Barbara Writers Conference and has taught writing classes at SBCC's Adult Ed program, also co-authored the book RenWomen: What Modern Renaissance Women Have to Teach Us About Living Rich, Fulfilling Lives.
The development of Blue Jay Singing in the Dead of Night has been dormant for a while as it had two readings in 2008, was a finalist in Writer's Digest's Stageplay Competition in 2010 and was workshopped at Pacific Resident Theatre in 2011. Irwin Appel, professor and chair of the UCSB Department of Theater and Dance, directs the student reading over Zoom at 5 pm on June 10. A Q&A session with Stamos, Appel and the cast follows. Visit https://launchpad.theaterdance.ucsb.edu.
'Zoom Noir' Zips Along
The Long Isolation, inspired by the COVID lockdown, was written, directed, and features Deb Lacusta and Dan Castellaneta — the married couple famed as writers and voice actors for The Simpsons (Dan has voiced Homer since the animated series' start) — spoofs classic detective stories with a self-referential take on the potential murderous pitfalls of the pandemic. The concept was to have a classic noir tale collide with the remote technology and green screen of these socially distanced times in a deadpan homage to Lady and the Lake, with the Zoom-ified take of shooting the whole thing from private detective Marlowe Phillips' point of view.
The play was performed by the Los Angeles improvisational comedy company, The Immediate Theater, whose members include alumni of The Second City, The Groundlings, and The Spolin Players. The directors recorded the individual performances on Zoom, then edited using visuals, a variety of virtual backgrounds, and clever editing that at one point has all the actors on screen in oval portraits at once and, toward the end, shows the action as silhouetted through a keyhole (remember those?) giving it both an era-appropriate flavor and a sense of being in on the action. There's original music by Laura Hall of Whose Line Is It Anyway? fame with a Chet Baker-like theme sung by Castellaneta and Julie Brown ("Earth Girls Are Easy"). All the elements go a long way toward making the fun and funny piece much easier on the eyes than a typical virtual production, a welcome relief from Zoom fatigue and one worth seeing even as we ease back into live theater.
The Long Isolation had its debut through Launch Pad last week, but the video of the show will remain available for viewing through June 11 at a link accessible at https://bit.ly/3hTH3yw.
Book Talk
The New York Times bestselling author Daniel James Brown's 2013 nonfiction novel The Boys in the Boat: Nine Americans and Their Epic Quest for Gold at the 1936 Berlin Olympics is based on the efforts of the University of Washington rowing team — all of whom came from lower-middle-class families and had to struggle to earn their way through school during the depths of the Depression — to make it to the quadrennial games. A No. 1 New York Times bestseller that spent nearly three years on the list, the book is under development as a motion picture to be directed by George Clooney.
Now, eight years later, Facing the Mountain: A True Story of Japanese American Heroes in World War II, Brown's next historical novel, has just been published. Based on the author's extensive interviews with the families of the protagonists as well as extensive archival research, the book portrays the kaleidoscopic journey of four such soldiers and their families, including three who volunteered for 442nd Regimental Combat Team and displayed fierce courage on the battlefields of France, Germany, and Italy, even as their relatives were forced to shutter the businesses, surrender their homes, and submit to life in internment camps back home. As he did in his previous books, Brown explores questions of what home means to us, what makes a team work, what it means to be a "real American," and what citizens owe their country and vice versa.
Facing the Mountain has received strong reviews with the Wall Street Journal calling the book "propulsive and gripping, in part because of Mr. Brown's ability to make us care deeply about the fates of these individual soldiers … a page-turner" while Booklist termed it "a compelling and impressively redefining work" and suggesting that the book "should be read by all who are pondering the true meaning of patriotism."
Brown will talk about Facing the Mountain in a Zoom conversation with Chaucer's Books Events Coordinator Michael Takeuchi, who reports that "the book hits home for me as … one of my uncles was a medic in the 442nd during this time and was wounded in battle." Tune in via Zoom at 6 pm on June 7 at https://zoom.us/j/95853561255.
Diving Deep
In its new, post-36th festival incarnation, SBIFF's Film Talk series has expanded beyond merely taking a second look at shorts with the filmmaker to take on full-length features and documentaries. On top of that, executive director Roger Durling has added conducting the conversations to his list of responsibilities, now that the Cinema Society demands have scaled back in the post-Oscar period, when it seemed Durling was dishing with just about every director, star, and/or writer who made a movie worth seeing in 2020.
Case in point: this week's chat with Mimi deGruy, the longtime Montecito documentary filmmaker who has produced innumerable hours of award-winning television for National Geographic, The BBC, and other broadcasters including CNN, Turner Broadcasting's series Portrait of American and the PBS series The Infinite Voyage. DeGruy's latest doc is her most personal, as Diving Deep: The Life and Times of Mike deGruy is an often meditative and moving portrait of her late husband, the pioneering ocean explorer, ocean cinematographer and charismatic ocean spokesperson.
Through family films and still footage along with clips of captivating underwater cinematography from many of Mike's movies and never-before-seen footage, we get a visual vista into the man who brought unbridled joy and excitement to his work, humorously self-deprecating on-camera commentary, and, when necessary, anger in his activism as in his relentless pursuit of documenting the lingering effects of the Deepwater Horizon oil spill. The film is at once a stirring tribute, a call to action on behalf of the world's oceans, and a family film, as Mike and Mimi's adult children, Frances and Max, are frequently featured.
Diving Deep also boasts lots of accolades from Mike's colleagues, including famed British broadcaster Sir David Attenborough, National Geographic Explorer Sylvia Earle and Academy Award-winning filmmaker James Cameron, for whom deGruy was shooting when a helicopter crash took his life in Australia in February 2012.
In interviews from when the movie made its world premiere as the opening night film of the 2019 SBIFF, as well as one when the film arrived on Amazon earlier this year, Mimi talked about the motivation behind the way it turned out, saying "Mike had a lot more to say, but he was cut short, and I wanted to do my best to imagine where he would've gone… It became a mission to get this out there, and hope people take Mike's spirit and let it inform how they relate to the ocean… But it was also part of the grieving process for me, like I was continuing my conversation with him and that he was present while I worked on it. My relationship with him continues; it's a very vibrant thing."
Mimi deGruy gets together with Durling at 5:30 pm on June 3, over Zoom to discuss the Diving Deep doc and their collective memories of Mike, who was a longtime friend and partner of SBIFF. Register to join them online at https://sbiff.org/filmtalk. The film can currently be seen on Amazon Prime Rentals or iTunes and is well-worth watching even if you're reading this after the event, which will also remain available on SBIFF's YouTube site (www.youtube.com/user/officialSBIFF).
Film Talk Future
Next up in SBIFF's weekly series are David Wasco and Sandy Reynolds-Wasco, the husband-and-wife duo who are highly decorated production designers and art directors who are frequent collaborators with director Quentin Tarantino having designed Reservoir Dogs (1992), Pulp Fiction (1994), Kill Bill: Volume 1 (2003), Kill Bill: Volume 2 (2004), and Inglourious Basterds (2009). They also worked as production designer and set decorator, respectively, for La La Land (2016), winning the Academy Award among other accolades for their efforts. Visit https://sbiff.org/filmtalk for details and links.
Further Focus on Film: Hitchcock Haunts Historic Theater
Carpinteria's Alcazar Theatre continues its cautious reopening by concentrating on themed weekend screenings of classic films. Next up: a tribute to Alfred Hitchcock through three of the most memorable movies from the ultimate master of suspense plus a fiction film about the director. The marathon begins on June 4, with Hitchcock, the 2012 biographical drama/romance directed by Sacha Gervasi and adapted from Stephen Rebello's book. The film — which was originally to be distributed by Ivan Reitman and Tom Pollock's The Montecito Picture Company in a deal with Paramount Pictures, the original distributor of Psycho — delves into the relationship between the director and his wife, Alma Reville, during the filming of that mother of a mystery in 1959. The great British stars Anthony Hopkins and Helen Mirren play the featured roles.
Saturday's matinee brings Vertigo, the 1958 Jimmy Stewart-Kim Novak thriller that feels a bit like a California class as it was partially shot on location in San Francisco, the Big Basin Redwoods State Park, and Cypress Point on the 17-Mile Drive. At night, Psycho showers the audience with the kind of horror that kept people out of the bathtub for months and could probably still evoke some nightmares. The mini-fest closes, ahem, without a hitch, on Sunday night with my fave rave and another Jimmy Stewart starrer in Rear Window, the 1954 film about an injured, chair-bound photographer who spies on his neighbors from his apartment window and becomes convinced one of them has murdered his wife.
Maybe it's a clever concept to engage us in the anxiety-inducing entertainment to allay our own potential nervousness at resuming regular activities. Does it matter? Because seeing Hitchcock films on the big screen is always a treat, even if you have to don a mask of your own. Visit www.thealcazar.org for details, show times, tickets, and pandemic protocols. 
You might also be interested in...