Arts In Lockdown #29: Rod Rolle, Photographer and Musician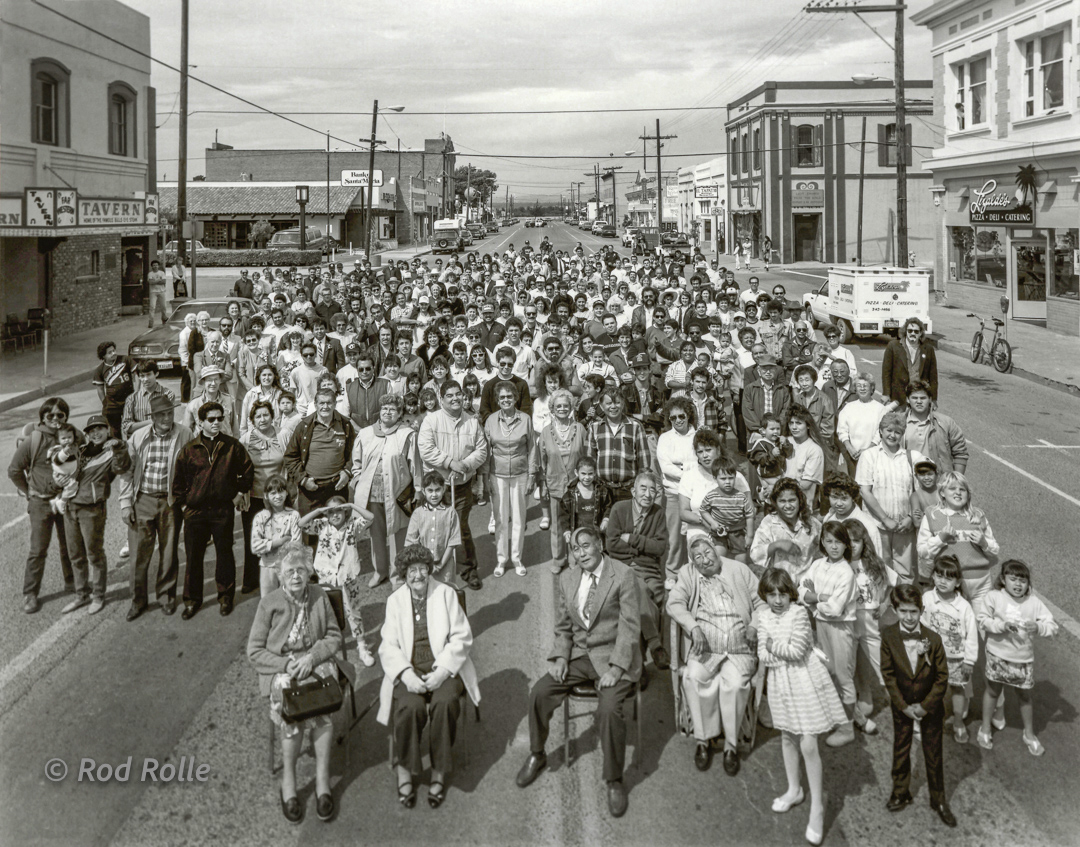 Rod Rolle is both an esteemed professional news and public relations photographer and local jazz drummer with Tom Murray of 30 years in their duo, The Stiff Pickle Orchestra. His motto "Images with A Global View" is most accurate, currently an affiliate with SIPA USA, he has worked as a stringer for Getty Images, Associated Press and the now closed Gamma Liaison Picture Agency.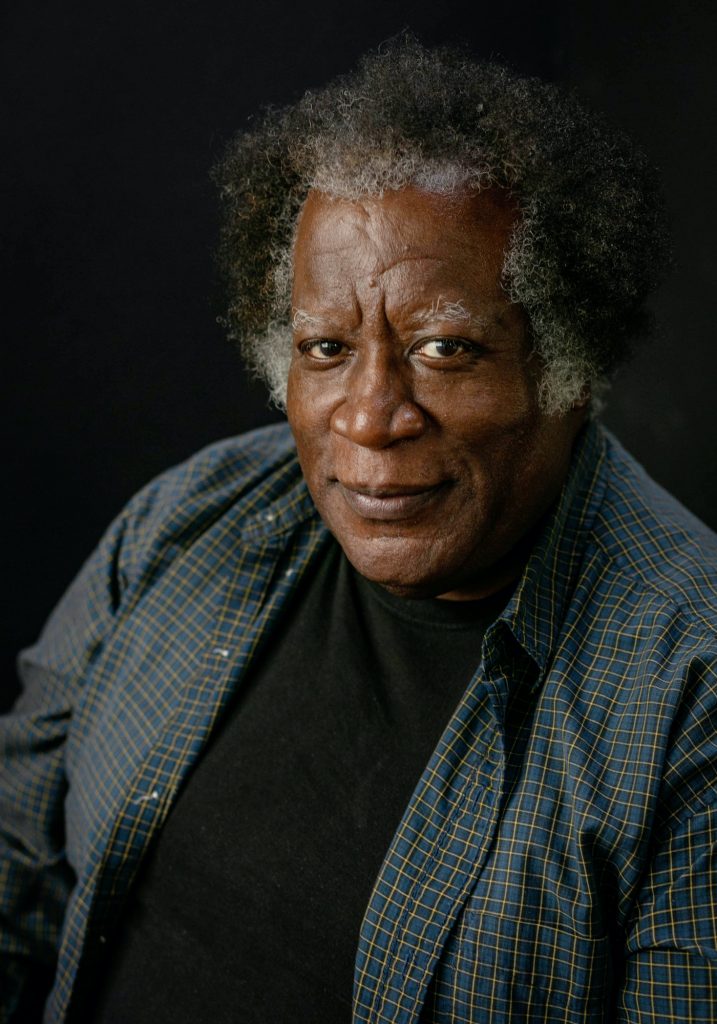 His images from Vandenburg's SLC-6, the Grammys, Santa Barbara International Film Festival, the California wildfires, the 1992 L.A. Riots to Michael Jackson standing on top a SUV outside the Santa Maria Courthouse in the Getty Images' Pictures of the Year Collection, are in more than 250 publications in 36 countries. He has provided photographic services to UCSB's Office of Public Affairs, Department of Black Studies Research, the MultiCultural Center, and MLK Santa Barbara.
In 2020, Rod was asked by Sarah York Rubin, the Executive Director of the Santa Barbara County Office of Arts & Culture, to create an exhibition of his historic photographs of Guadalupe. The show titled, Spirit of A Community, Documentary Photography by Rod Rolle, will be at the SB County Engineering Building on or around June 15, or when county buildings are open to the public.
Born in Queens, New York, Rod moved to Santa Barbara in 1982, where he graduated from Brooks Institute of Photography with a degree in Industrial/Scientific Photography. At Brooks, he and other Black students organized a series of exhibits: Black Styles, Black Spaces; a tribute exhibit to Martin Luther King, Jr., with Shirley Kennedy at the SB Eastside Library in 1986; and A Day in The Life of Santa Barbara's Invisible Culture. 
Rod taught photography and digital post-production at Santa Barbara City College, UCLA Bakersfield College Arts in Correction Program, and at UCSB's Rec Center.
Rod and his wife, poet and activist Sojourner Kincaid Rolle, received a Certificate of Commendation from the City of Santa Barbara in recognition of their proactive commitment to social justice, authentic conversation, and community engagement.
Rod also writes poetry, giving us this from April 2021:
"We are living in a time
A time of the Transformative Event 
A time of the Human Metamorphosis 
A time when nature is reclaiming her Earth
Peace and Love and Stay Safe"
Here is our interview:
Q. Talk a bit more about your upcoming solo exhibit for the SB County Arts Commission.
A. The famous L.A. muralist Judy Baca (The Great Wall of Los Angeles) was commissioned to do the Guadalupe Murals Project titled The Founders of Guadalupe around 1990, funded by the SB Arts Commission. In her research to do the work, she requested a documentary photographer to take photographs of everyday life in Guadalupe as references for the mural, as well as document her working on it. The SBC Parks Department asked me to do it, as I was their photographer. She charged me to produce a key photograph to tell the story of Guadalupe. I suggested a group photo of all the citizens in the town. We planned it out and several hundred locals showed up. That photograph was part of Judy's "World Wall" exhibition in 1993 at the Smithsonian in Washington, D.C., and subsequent exhibitions at the Guadalupe Cultural Arts & Education Center and Betteravia Government Center in Santa Maria. 
In 2020, the SB Arts Commissioner contacted me to do a retrospective of that project, using my photographs. We planned it during lockdown last year and are now figuring out a date for the opening. The photos will be on display both online and at the SB County Engineering Building downtown with Julia Rutherford Daly as curator. It will be bilingual.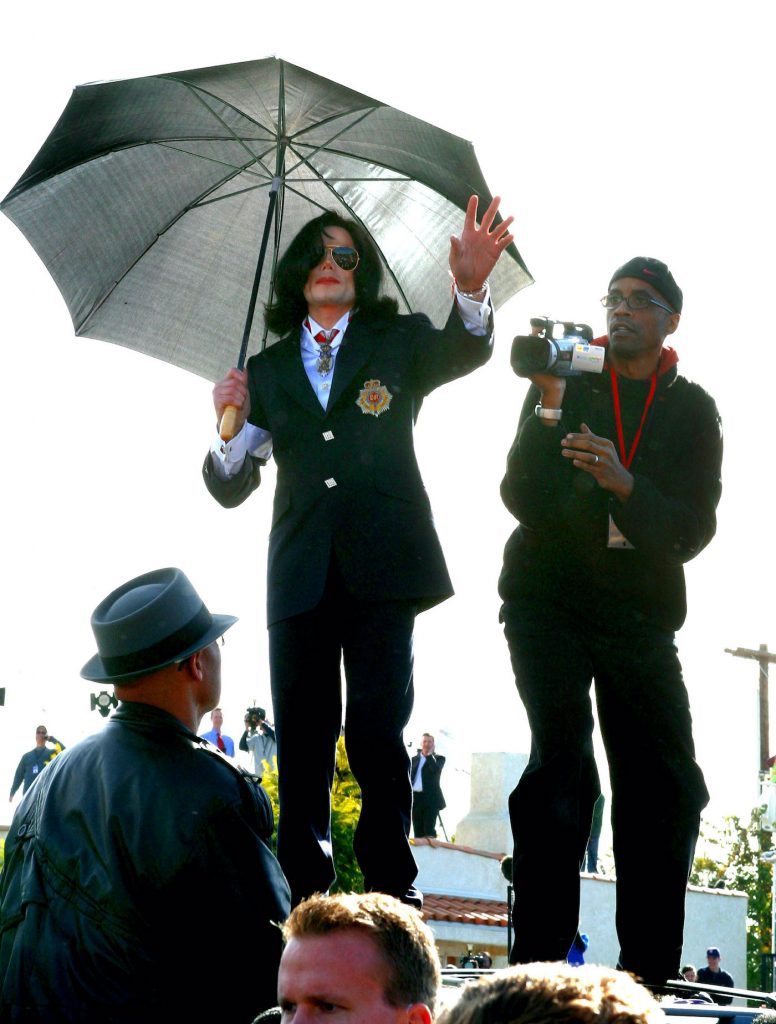 Do you have any other projects in the mix?
I've been working with the Martin Luther King, Jr., Santa Barbara Committee (www.MLKSB.org) for years, and documenting their annual MLK Jr. Celebration. This year they held a virtual celebration. With my wife Sojourner, we produced a 20-minute video about the UCSB Eternal Flame Memorial gifted by the graduating class of 1968, meant to be a symbol of what that generation endured, civil rights unrest, for the black student community at UCSB and for peace.
The monument, one of two eternal flame monuments to MLK Jr in the world, has three plaques with quotes from MLK Jr, President John F. Kennedy, and Senator Robert F. Kennedy, Sr. Over the years it had gone into disrepair and shut off due to issues of keeping it lit continually from a faulty gas line. For the film, we interviewed people who were a part of the initial memorial and others familiar with its history. And I am working with Sparkle-Light Entertainment, Inc. on a commercial TV film project as a documentary photographer and producer. My band with Tom Murray, the Stiff Pickle Orchestra, is on hold since lockdown.
In your experience, how do the arts influence the human condition?
Art gives us the space to speak about the human condition in a universal language, like hieroglyphics reduce many languages to many universal symbols.
Who are your mentors in photography, music, life?
My mentors are my parents, Ezekiel and Marjorie Rolle, and my brother, Erroyl, and anyone who has shared a bit of knowledge with me during my life's journey. In photography it's Frank Silva, and I am inspired by Gordon Parks of Life Magazine and James Augustus Van Der Zee, an American photographer known for his portraits of black New Yorkers and a leading figure in the Harlem Renaissance. In music, it's Miles Davis and the musicians that played with him through the '50s and '70s, John Coltrane, Thelonious Monk, '60s-'70s R&B, Lou Rawls, The Isley Brothers, James Brown, Otis Redding, and Sly & the Family Stone.
What is your personal experience with diversity, equity, and inclusion?
We need to ask ourselves a very basic question, "Do I fear diversity, equity, and inclusion?" Those who are against diversity, equity, and inclusion come from fear. We should not fear diversity, equity, and inclusion because it's the strength of our humanity.
How do you choose to give back or pay it forward?
I like random acts of kindness. Seeing a person in need and treating them with an act of kindness because you would want them to treat someone in your family the same way.
What is your advice for your peers in photography and music?
Lesson learned from being an artist: There is always room for improvement. Be the best you can be in the moment. Study your craft and follow your passion.
411:
http://rodrolle.photoshelter.com
Facebook: @rodrollephoto
Instagram: @rodrollephoto
You might also be interested in...