Let Curiosity Reign: MOXI Officially Reopens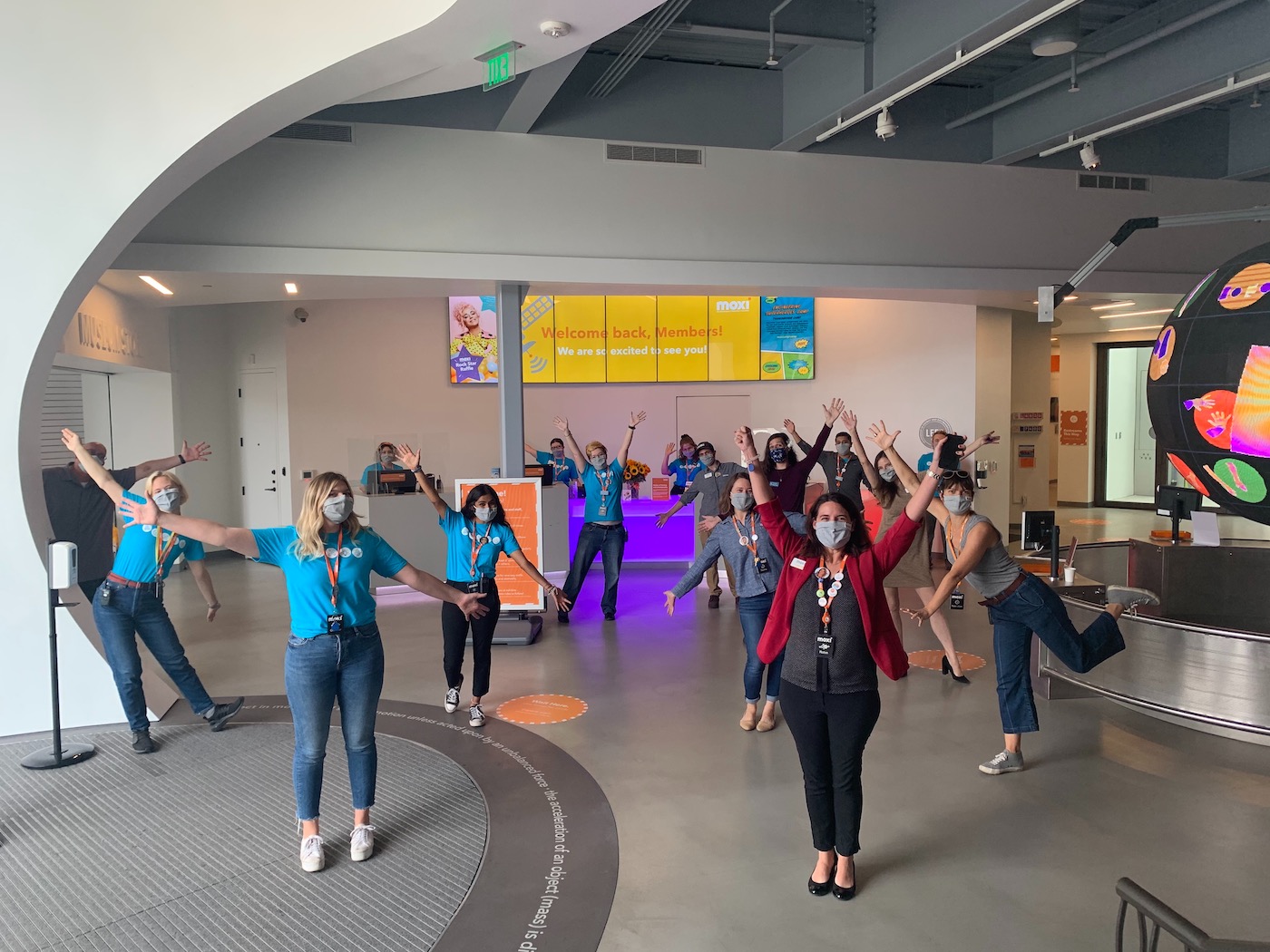 Soft light flooded through a wall of windows casting Peter Pan-like shadows of the small children dashing by. An aura of excitement bubbled around the children as they entered the MOXI Museum. One especially enthusiastic boy, who couldn't have been much more than two years old, rushed through the doors. His eyes settled on the guitar, as big as a freight car, that impressed the entryway to the museum. Its enormousness stopped him in his tracks, and he turned to his mom to inquire, "Do we really get to go in, Mommy?"
After close to 13 months of locked doors, the MOXI has reopened. The best part about this grand reopening is that many of the old favorite exhibits remain the same (with some minor adjustments for COVID safety). "The Light Bright" exhibit continues to pulse with joyful color. "Build it. Test it. Race it."is up and running, with new and improved race cars zipping through the installation. The rooftop Sky Garden awaits with its familiar yet always awe-inspiring 360-degree views of Santa Barbara.
Of course, there have been some changes implemented to make the MOXI a safe space for discovery. Masks are required at all times for anyone over two years old. There are orange dots on the ground to ensure social distancing and sanitizing stations are aplenty. And while the doors were shut, many at the MOXI kept busy with some noteworthy innovations. Virtual design labs allow individuals and educators to bring the MOXI into your home or classroom with Zoom workshops that enable hands-on learning from afar. The MOXI is now reaching well beyond the borders of Santa Barbara.
CurioCity
Something to be seen and celebrated is the way the MOXI utilized the lockdown to curate community. They put out a call on social media for locals to create city structures at home, and cardboard engineering ensued. The CurioCity exhibit is currently housed on the second floor, showcasing the 43 community members who designed, crafted, and provided curbside delivery of their cardboard contributions. Be sure to cruise through the handcrafted metropolis.
Just outside of CurioCity is an art installation showcasing local photographer Eric States. The printing artistry in States' pieces uses an inventive process that makes photographs appear three-dimensional. To see local actors and musicians popping out of the walls as you stroll by is magical.
Looking ahead, the MOXI is happy to have their summer camps booked on the calendar, and daily visitors are welcome for open exploration at low capacity (advanced reservations are encouraged). The MOXI store has been stocked with many new interactive toys and kits for children, and they have launched a MOXI at Home program with Maker Kits you can purchase to take with you.
After being closed for over a year, MOXI CEO Robin Gose emphasized how powerful it is for children to come back to something familiar: "After the world has been flipped upside down, we wanted to be a comfortable place that children can return to and a safe space for them to play and explore."
You might also be interested in...