Food is the Drug for Me: Life in a Town With Some of the Best Foodie Highs
A few weeks ago, I read a Los Angeles Times article featuring an interview with Marianne Faithfull and Courtney Love. The two celebrities are close friends, though they're from different generations of rock artistry and debauchery. 
Who can forget Londoner Faithfull clad in leather in "Girl on a Motorcycle" or her generation-defining performance in The Rolling Stones Rock and Roll Circus in 1968? All those drugs that Mick and Keith survived? She did, too, but only just barely. It wasn't until 1979 that she was fully back, in no one's shadow but her own, with her critically-acclaimed album Broken English.
Love was born the same year that Faithfull had her first hit, 1964, and it was a decade after Faithfull's comeback that Love's musical career even began to gel, when she formed Hole in 1989 in Los Angeles. The years that followed were a whirlwind of multi-platinum success, loss (most notably husband Kurt Cobain's 1994 suicide), and excess, including drugs that hadn't even existed in Faithfull's insatiable days.
Their Times' conversation has the feel of old friends taking stock of their mercurial lives. The article was amusing and interesting and a little bit sad. The aging pair discussed recent afflictions (Faithfull nearly died last year of COVID while Love was threatened by a rare anemia condition), romantic poetry, years of drug abuse, and, following recovery, how novel sober sex felt. Neither seemed apologetic, but rather bemused that they were still breathing.
I can't say I have the hard-earned knowledge those two accrued in their tempestuous, experience-packed lives, but from my foodie perspective I do wonder if maybe Marianne and Courtney missed out on the truly astonishing high that a great meal can be.
A well-prepared meal can be intoxicating and have the same effect as one or two or three sleeping pills. Unlike drug-induced states, food feels… well… safe, natural, and extremely satisfying. And unlike recreational drugs, one of the instant gratifications of a food high is flavor!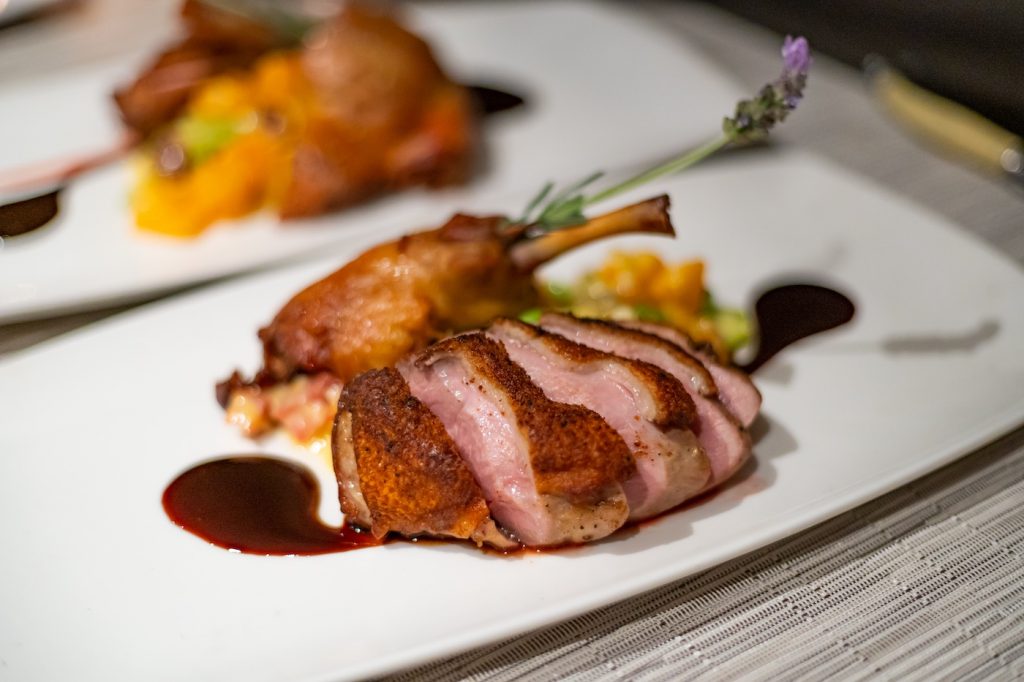 A few times I've felt the elation of a foodie high in which my eyes roll back, and I simply repeat the word "Wow!" At least that's what my husband and my son tell me. Once, my son and I walked all over Rome and found a quiet little place, Ristorante Trattoria Tritone 1884. After dinner, the server delivered a tiramisu that could make anyone tear up with joy. Its heap of freshly baked ladyfingers was smothered in an amaretto-flavored yellowish egg-and-mascarpone cream sauce, sprinkled with cocoa.
My son thought it would be amusing to capture the blissful expressions on my face with his iPhone, in slow motion, to share with his teen pals. The video shows me offering him a bite. After he refuses, I take one and immediately I'm overcome with ecstasy and sink into my chair. That night I slept like a baby despite the constant chatter of a family of five occupying the room next door.
Locally, I have a few favorite spots for my foodie highs. So, allow me to turn you on.
One of my favorites is bouchon, where my husband watched me slip into an ecstatic fog over Dungeness crab cakes with shaved fennel and a grapefruit-dressed frisée with garlicky aioli and avocado. I entirely lost track of our conversation when the server delivered a tantalizing maple-glazed duck breast and thigh confit on a succotash of sweet corn, fava beans and leeks, glistening in a port-thyme demi-glace.
Foxtail Kitchen & Bar's appetizing Mediterranean sampler comes with creamy hummus with garbanzo beans sprinkled with sumac powder, a labneh made with Greek yogurt, goat cheese, and fresh herbs, a heaping serving of baba ganoush made with eggplant, olive oil, and lemon juice, and crispy falafel and marinated grape leaves stuffed with rice, herbs, and seasoned beef loaded with flavor. The platter comes with a side of tzatziki sauce and warm pita bread.  
Louie's California Bistro's linguine with grilled shrimp, sautéed tomatoes, Kalamata olives, spinach and feta cheese crumbles, with its balance of savory and salty flavors, was instant gratification, too. A dessert of custard filled puff pastry with caramelized bananas provided the perfect ending.
A favorite of mine from Dave's Hot Dogs is a pile of deep-fried Oreos smothered in an Oreo cream filling sauce and sprinkled with Oreo cookie crumbs, which is so satisfyingly rich it might require a few moments of recovery time.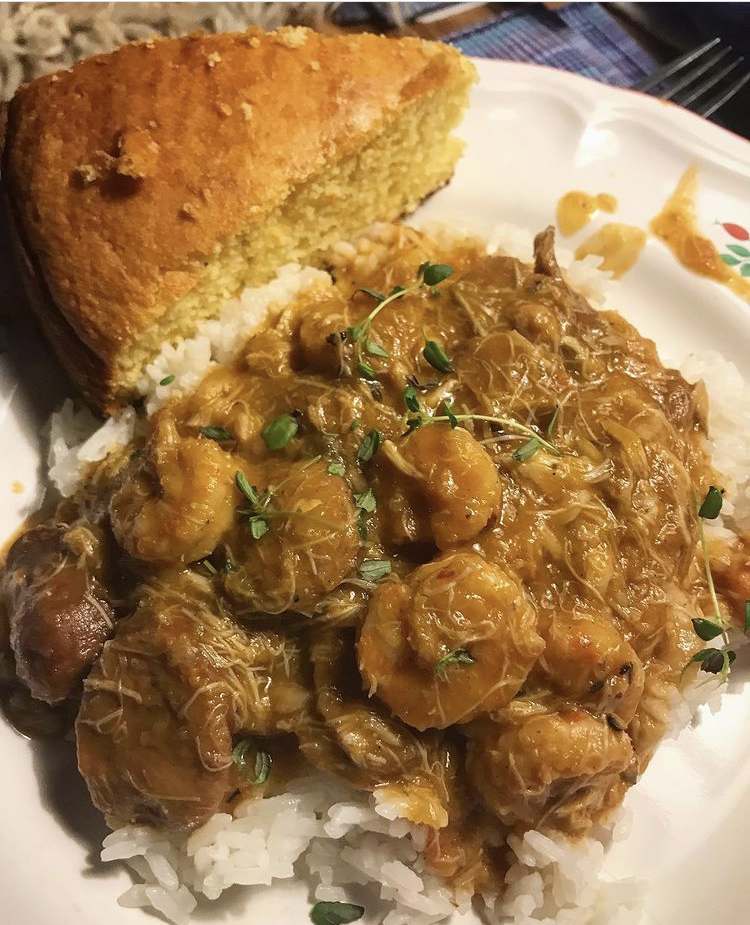 Last week I enjoyed a lunch at Stonehouse Restaurant with San Ysidro Ranch's well-dressed and affable General Manager Ian Williams and Visit Santa Barbara's cosmopolitan public relations director, Karna Hughes. (Full disclosure: I work part time at San Ysidro Ranch.) Karna and I shared a bun-less burger with bacon and avocado along with veggie bowls comprised of quinoa, baby kale, avocado, cinnamon-glazed potatoes, golden beets, pears and pistachios dressed in a sherry-maple vinaigrette. Williams played it safe with grilled chicken.
Afterward we all indulged in dessert. Rich and deeply delicious, the gluten-free Valrhona Manjari chocolate soufflé and Meyer lemon tart with lavender Chantilly could have easily put me into a welcomed food coma, were it not for the strong cappuccino that provided the perfect final note.
A family-friendly high at home involves four cheese pasta made with fontina, chèvre, parmesan and romano cheeses, olive oil and basil; blue crab and shrimp gumbo (prepared thick and served over a bed of white rice); and my husband Nick's beef bourguignon (from Julia Child's Mastering the Art of French Cooking), which he braises for several hours and stews overnight before we sit down to celebrate it as a meal.
On my way home from an assignment, I hear Roxy Music's "Love is the Drug" on KTYD-FM and it reminded me of the interview with Marianne and Courtney, and had me wondering again if, despite the excitement of living through the artistically-prolific, drug-fueled '60s and '90s, they missed out on the best high of all – mind-blowing cuisine.
You might also be interested in...