A New Beginning: Husband's Closet Spurs Kate McHale Jensen Clothing Line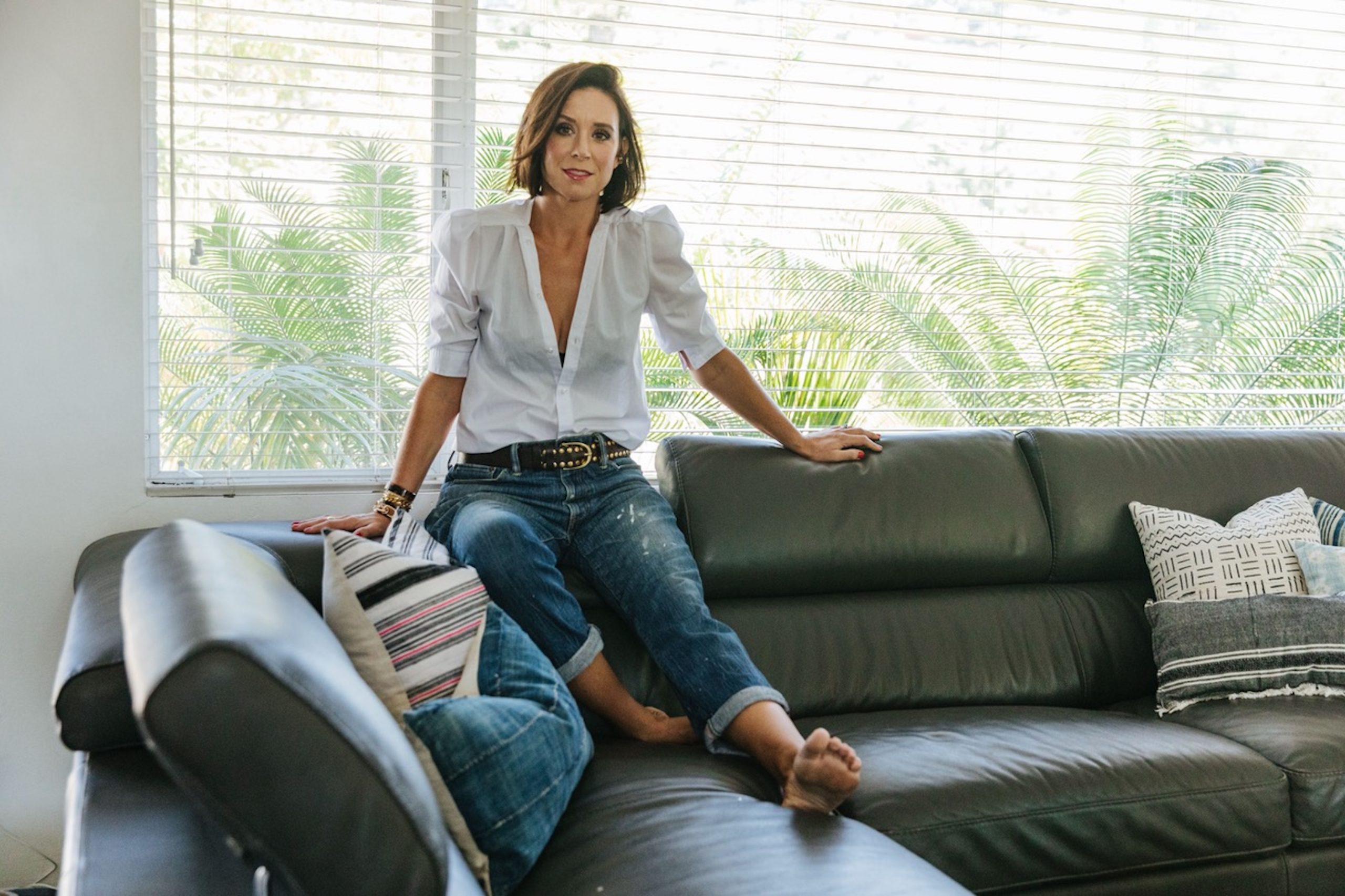 Montecito alum Kate McHale Jensen has opened a brick-and-mortar shop in Santa Barbara to house her four-year-old sustainable clothing company, KMJ. It was nearly 12 years ago that Kate was on the cover of this newspaper after opening a Coast Village Circle studio and showroom to debut her first fashion foray, a line of fit flattering pants. 
Now, after many years in the fashion industry in Los Angeles, several buying jobs including at Pierre Lafond and Wendy Foster in Montecito, a husband and two kids later, she has found her niche repurposing men's dress shirts into flattering, unique tops for women, and decided to open a retail shop and studio in Santa Barbara's midtown neighborhood.
"It all started when I pillaged through my husband's closet and cut up one of his shirts to create something for myself," she laughed, adding that it was her way of finding a creative outlet while raising young kids.
She wore the custom top to drop off at her daughters' preschool, and the rest was history; fellow moms wanted one for themselves and started asking Jensen to make them from their own husbands' shirts.
"It kind of just snowballed, and before I knew it, I couldn't really keep up without help," Jensen said. "It is the quintessential 'started in your garage' story," she said. Since then, Jensen has sourced vintage men's shirts from anywhere and everywhere, including thrift and consignment stores.
Using her retail and social media expertise, the business that began with word of mouth quickly took off, and she began selling the reimagined shirts to boutiques across the country, including in Montecito. Now, the majority of her sales are direct-to-consumer via the web, and local sales through her new shop on Calle Laureles. She also takes custom orders for those looking to repurpose their husband's or father's shirts. She has worked with women who have lost their husbands and were holding onto their wardrobes.
"It's a way to keep loved ones close, something with sentimental feeling that they can get use out of," Jensen said.
Kate cuts every single shirt herself before a team of people sew it into seven styles, the most popular being the "Quarantina" and the "Rona Ruffle," both conceived during the COVID pandemic.
"These are one-of-a-kind, unique pieces that you can't find anywhere else," she said. "Because of this, they are bespoke, which is both the beauty and the beast of this business."
The business has been scaled larger, but the shirts' "DNA" is still the same: a more feminine cut with delicate details, including ruffled collars, puffed sleeves, pleated details, and more.
"Some of our clients have 20 of the same style, because they love them so much," Jensen said, adding that the price point is $88-$154 for ready-to-wear tanks and tops, and $118 to have an existing men's shirt made into one of her styles.
"It's unique but attainable," she said.
Kate, her sister Ana, and her parents Jim and Trish, moved to Montecito in the late 1980s. Kate attended OLMC, Laguna Blanca, and Santa Barbara High; she went on to attend Otis College of Art and Design in Los Angeles. She says she has always had a passion for fashion and clothing.
Kate plans on launching new styles in the coming months. The shop, located at 36 West Calle Laureles, is both a retail outlet and a workshop where many of the shirts are produced by Kate and her seamstresses. Her daughters, Alexia and Angelina, are also a big part of the shop and business, coming by after school and helping their mom create new patterns.
"It's wonderful to be able to show them that you can follow your passions and create your dreams, as cliché as that sounds," Kate said.
For more information, visit www.shopkmj.com, visit @shopkmj on social media, or visit the store at 36 West Calle Laureles in Santa Barbara. 
You might also be interested in...