Wish Upon a Montecito Star: MUS Fundraiser Gets Help from a Legend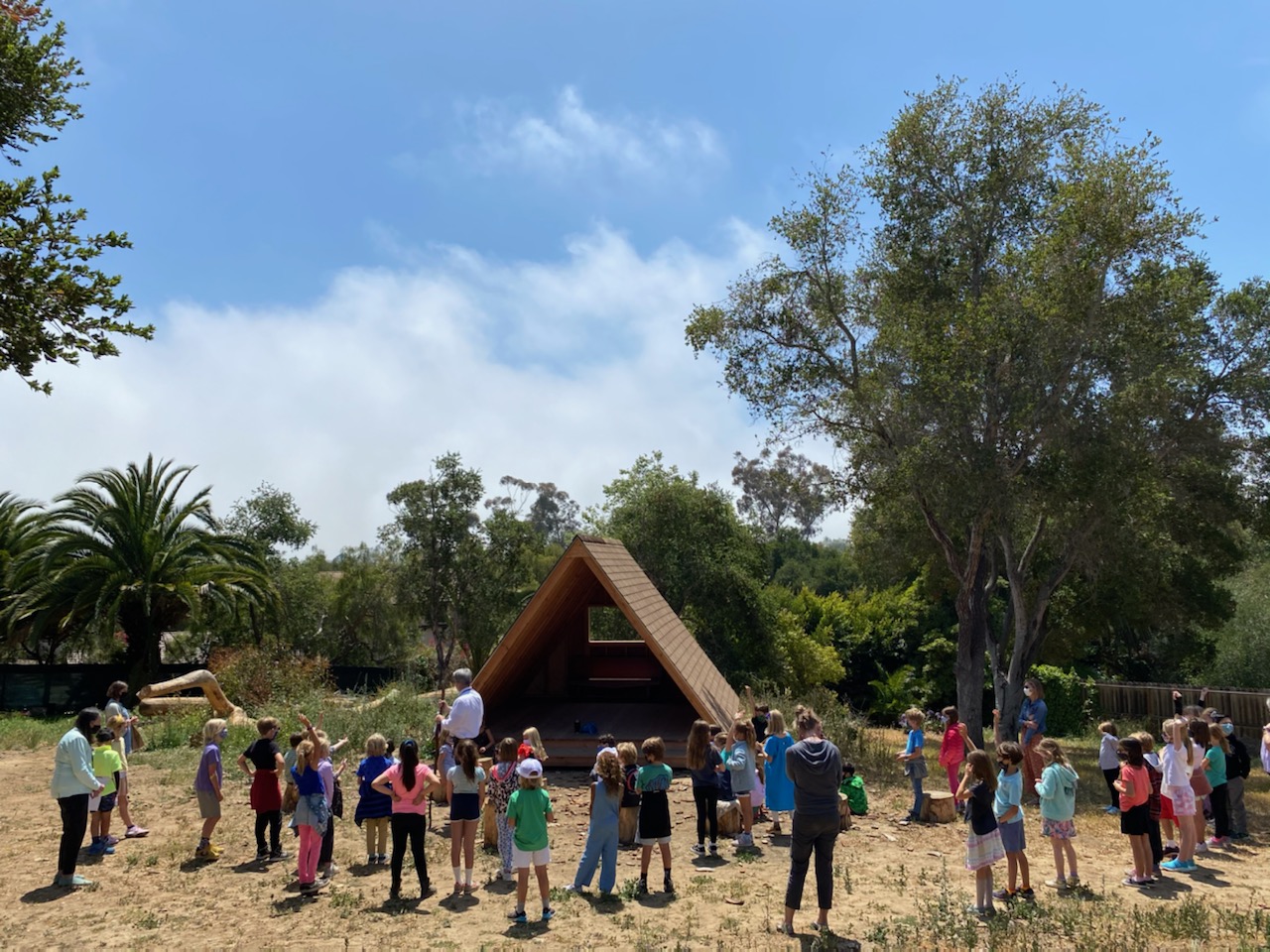 Saturday, May 22 will be a very exciting evening for Montecito Union kids, parents, and the greater community, as Montecito Union School hosts a virtual gala featuring professionally produced musical performances from MUS students. Dubbed "Montecito Star," the event is in lieu of the Montecito Union School Foundation's annual gala, which raises money for various causes on campus. This year's proceeds are earmarked for the school's Nature Lab, located on the 2.3-acre parcel of land located adjacent to the campus on San Ysidro Road. 
Foundation president Tara Fergusson tells us that earlier this year, the Foundation board was brainstorming ideas for a virtual, COVID-friendly event in lieu of an in-person gala. (Luckily, last year's event was held just days before the pandemic shut down the majority of the country, at Montecito Club, and brought in much-needed funding that was utilized later in the year when kids returned to campus following months of virtual instruction.)
"We thought a virtual concert would be a good option and sent out an email to all the parents asking if anyone had connections to the music industry," she said. "Within minutes, Simon Fuller reached out to us, offering to help produce a musical showcase of sorts," Fergusson said.
Fuller, an MUS parent, is the creator of the "Idol" franchise of television shows, which includes the wildly popular American Idol and So You Think You Can Dance. He is also a well-known, international artist manager and television producer, and was recently recognized by Billboard magazine as the most successful British music manager of all time. Fuller and his family moved to Montecito last year, and he says he is pleased to help MUS as much as he can.
"It's a wonderful school, and whatever we can do to help, we will," he said, adding that his oldest daughter, an MUS student, is participating in the singing showcase; his younger twin girls will be in kindergarten next year.
Earlier this month, a call for submissions was put out to the MUS student body, and it was expected that two dozen or so kids might participate. "We asked them to send in videos of themselves singing, and were thrilled that we received over 90 submissions," said superintendent Dr. Anthony Ranii. Ten singers were chosen for solo performances, as well as six featured instrumentalists; an additional 80 kids are participating in the chorus.
This week, Fuller's professional production team is on campus to record footage, coach the soloists with their chosen song, record the songs in a mobile recording studio, and film music videos for each of the performers, who will also be styled by Fuller's team.
"Each of the performances will be shot in a different area of the campus, in a celebration of the amazing, gracious school we have here," said Fuller, who says he's a massive advocate for the arts in school. "That's really where my heart is coming from in doing this."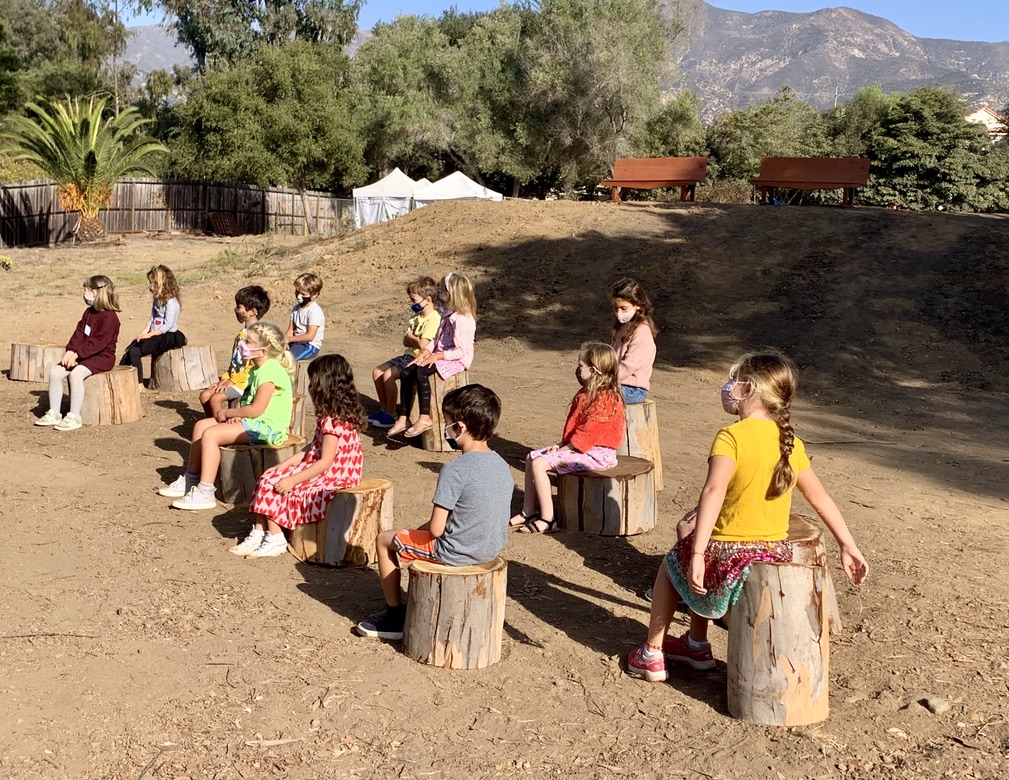 Fergusson is co-chairing the event with the Foundation's fundraising and events chair Cathy Bunnin, and with the technological help of Ben Hyatt. The event will be pre-recorded but streamed online on May 22; tickets are $50 per person, with the option of purchasing a delivered meal for four from DUO Catering for $150 additional. The event will feature opportunities for naming rights at several locations at the Nature Lab, including the MUS prep kitchen, the A-frame low lying tree house, the tool shed, art shed, and others. Participants can also donate for the opportunity to win a campout or picnic at the Nature Lab.
"It's all for a really fantastic cause. The Nature Lab is going to be transformative for our school," Dr. Ranii said.
When fully realized, the Nature Lab will invite learners to imagine, build, and get messy in nature as they care for the planet and one another. The experiential outdoor ecosystem that is currently in progress includes a model of self-sustaining agriculture including gardens, produce, composting, and livestock and other animals; nature-inspired making and tinkering, such as pottery, collage, wood and metalworking, weaving and textiles, painting, dye, and mixed media projects using the natural materials found onsite; a riparian zone created by a water feature; a natural playground made from the logs of massive eucalyptus; and much more.
The Nature Lab is already being used in its current form, allowing for large-scale engineering, small-scale agriculture, and plenty of opportunities for student activism.
"If we realize the full potential of Nature Lab, we will have created a lasting resource and a living experiential outdoor facility that will help to nurture, excite, and inspire generations of Mustangs," Fergusson said.
An old house on the property has already been demolished, a footbridge was constructed linking "MUS proper" to the Nature Lab, a low treehouse has been fully constructed and is already been well-utilized by students, and the Nature Lab is already home to a few animals, including three chickens and one sulcata tortoise. Students are helping to design animal enclosures that better meet the needs of these animals, are more permanent, and better designed.
In addition, a large-scale solar structure has been designed which will generate 100% of the electricity needs for the entire campus as well as provide shade for students using the northern section of the property. This structure will begin construction next month and should be completed by August. In addition, a full infrastructure plan has been designed (water, electricity, sewer, and gas) and this should also be completed by August.
By September, with the help of student designers and parent volunteers, the school hopes to create gardens, a farm stand, an outdoor kitchen, and more. The hope is that the virtual gala will bring in much-needed funds to accomplish this mission.
"I'm incredibly grateful for the MUS Foundation for putting this on," Dr. Ranii said. "And grateful to Simon and his team for stepping forward to support the school and bring the community together. The skill and talent of our kids has been remarkable, and it's going to be a great show."
The event is May 22 at 6:30 pm. For more information, and to purchase tickets, visit www.musfoundation.com/gala. 
You might also be interested in...