Art Graduates Prevail in 'Untold' Exhibition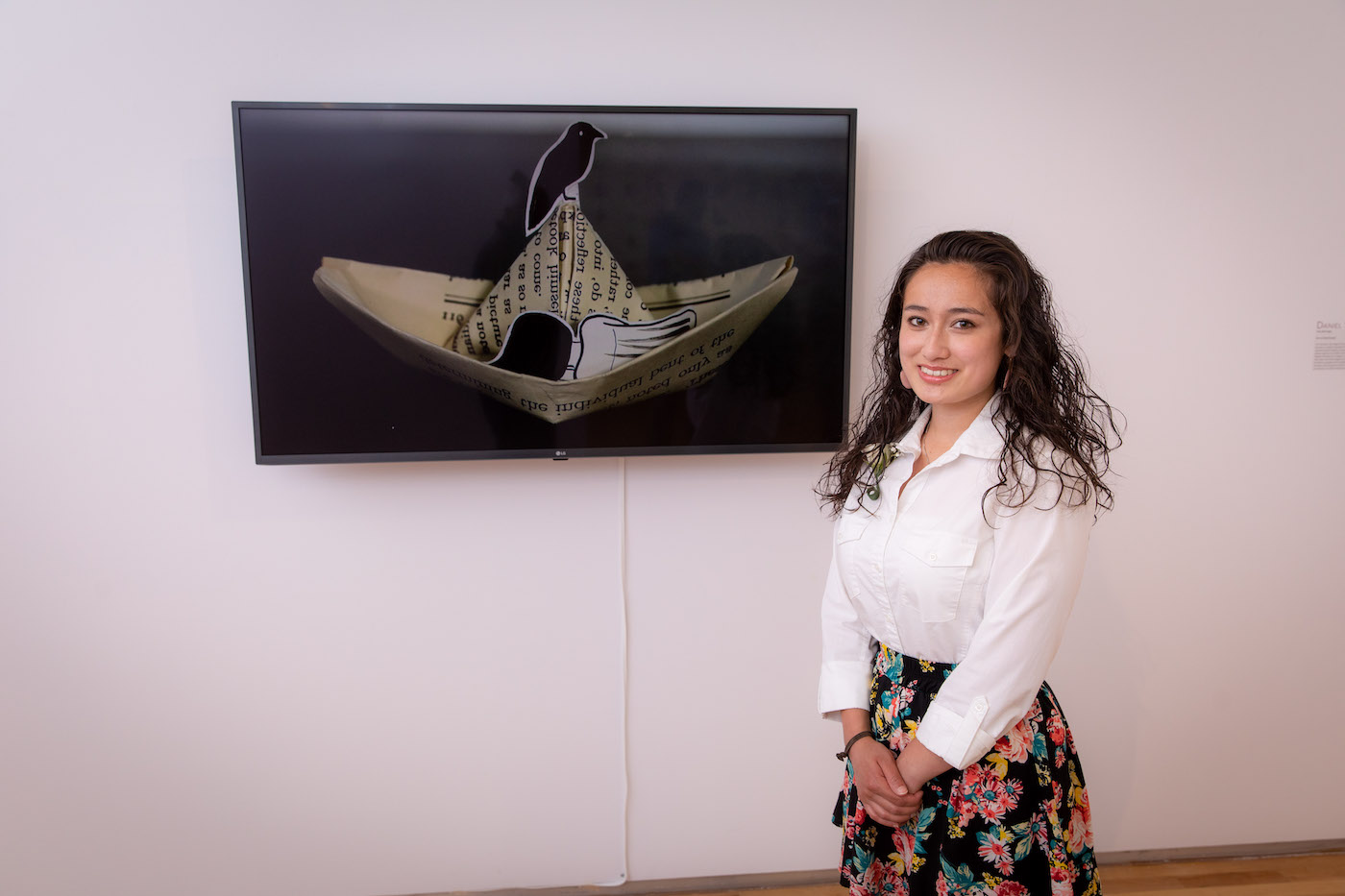 During a year in which the world's art galleries and museums have been closed, 13 graduating art majors overcame innumerable obstacles to offer their capstone art projects on April 8. The exhibit, which includes oil paintings, drawings, collages, digital illustrations, sculptural installations, prints, photographs, videos, and stop-motion animation will be on display through May 8 at the Westmont Ridley-Tree Museum of Art. Untold: Westmont Graduate Exhibition 2021 is available online at westmont.edu/museum/untold. To make an appointment to see the exhibit in person, please find information at westmont.edu/museum.
"Despite the challenges of working under pandemic restrictions, this senior class has created an impressive collective body of work for their senior exhibition," says Scott Anderson, professor of art and senior project adviser. "The works display a range of interests, from stewardship of the environment to personal narratives, and some comment directly on the moment we're living in. These student visions have as yet been untold, and the art department faculty are proud and excited to celebrate them with this exhibition showcasing their efforts."
The student artists include Val Angulo, Corban Banez, Emily Bark, Rachel Elliott, Sophia Gutierrez, Sharon Ko, Elisabeth Lee, Madeline Lush, Ceci M. Amboy, Daniel Staples, Evelyn Thoen, Charlotte Westburg,and Caroline Wyckoff.
Ken Jewesson, a local artist and former head of two prestigious art schools, and his wife, Francie, sponsor the show.
Theater, Film Studies Offer Pandemic Premiere
Westmont's Theater Arts department collaborates with the Film Studies program to create the virtual premiere of A Winter's Tale (Interrupted) on April 30, at 7 pm. The play, which does contain mature content, is free to stream at westmont.edu/watchtheater.
Equal parts theater performance, documentary, video log, and art film, the production explores what it means to be an artist and a human in the winter of 2020 in America.
"Imagine Shakespeare's A Winter's Tale is disrupted by a global pandemic, a nationwide justice movement, and a shelter-in-place order for the cast and crew," says director Mitchell Thomas, Westmont professor of theater arts. Sean Pratt serves as the film director.
You might also be interested in...