Arch of a Story: From the Big Screen to the Bookshelf
It's been more than a quarter-century since Jeff Arch's first produced screenplay Sleepless in Seattle arrived in American multiplexes. But the Tom Hanks and Meg Ryan romantic comedy — which broke the genre's meet-cute mold in that the leads don't actually meet in person until the end — gave the then-struggling writer his first success, one that came complete with an Oscar nomination for best original screenplay.
Arch went on to write for producers Brian Grazer, Mark Johnson, and others, and directors Penny Marshall, Ron Howard, and Barry Levinson, while his later produced credits include the Disney adventure film Iron Will, the John Stamos and Annabeth Gish TV rom-com Sealed With a Kiss, and The Complete Guide to Guys, based on Pulitzer Prize-winning columnist Dave Barry's novel of the same name, which Arch also directed. (The film had its world premiere at the 2005 Santa Barbara International Film Festival.)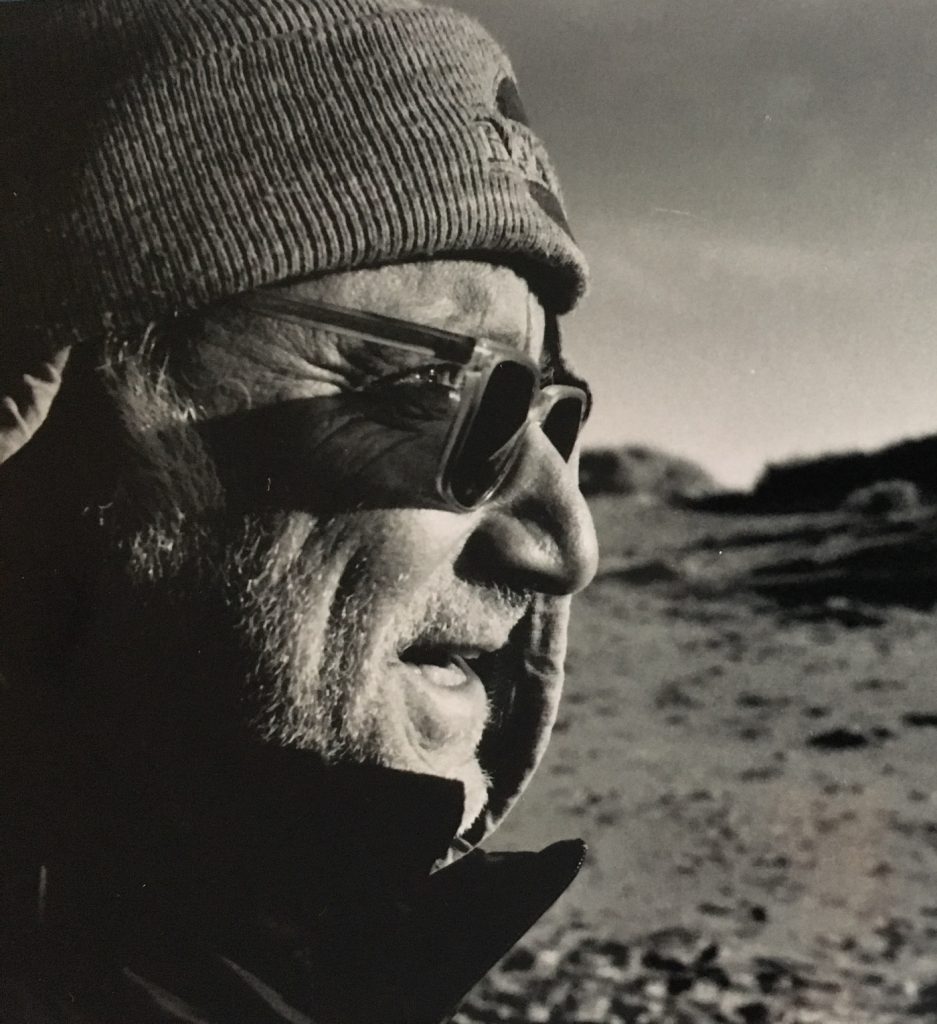 But it was Sleepless in Seattle that worked its way into movie lore and continues to resonate with rom-com lovers all over the country more than 28 years later.
This week, Arch's new work is set to be unleashed, and it's a novel, not a screenplay.
Attachments: A Novel follows three students who return to their boarding school in Pennsylvania after their beloved dean, who had offered genuine fatherly interest and deep human bond with them, suffers a stroke and makes a deathbed request. The best friends not only have to deal with that tragedy but are also faced with coming to terms with the revealing of long-held secrets and unveiling of betrayals that affect all of the characters. The story is told in alternating points of view through multiple time frames and reads like the unraveling of a puzzle where the only one who knows how all the pieces fit is in a coma.
Arch, who lives in Carpinteria, will discuss the book and beyond with a friend and fellow writer, the bestselling author Christina Baker Kline, at 5 pm on May 11, the day of its publication, as part of Chaucer's Virtual Author series. Admission is free. Visit www.chaucersbooks.com/event.
We caught up with Arch for a pre-Q&A:
Q. You've written movies. Directed another one. So, let me start with the obvious question: Why now for your first novel?
A. Because now is when it was ready. I've been working on it for a really long time but just not getting it right. There was just one section that I couldn't nail. And I only had time to write in between the margins of everything else I was doing. I would have been thrilled to have this come out earlier, but maybe actually now is the best time. I think it's just the way the universe works, and it waited until it was time.
You set the story at a boarding school in Pennsylvania in the early 1970s, which you did when you were growing up. What sparked you to revisit those times?
High school is the most emotional time in your life, where everything is just so much bigger than you think. One day, 17 years after I left the school, just on a whim I drove back up there and sought out this teacher, this dean, who was very much like main character Henry Grisman in the book. On the way home, the bare bones of the story just dropped down to me. I knew it was going to be a teacher, three kids, a betrayal, and that one of the kids was going to run away. That's all I knew and really, it's the characters who tell their own story.
They tell it to me as they tell the reader. So, I never knew what was going to happen next. It was the most stubborn group of people I've ever written, which is why it took so long. But going up to the school had such a powerful hold for me, even though nothing in that book really happened. But a lot of things almost happened. Anyway, I don't want to live a life that would be in a novel.
Or if you do live that life, maybe you don't want to write about it.
Yeah. I want to slide under the radar of all that kind of drama. That's what we do. We give it to fake characters to see how they play it out.
But the dean character was someone you had a connection with?
Yeah. You know how sometimes you have a teacher who you thought was a hero, and when you see them 20 years later you wonder, what the hell was that all about because they're not all that at all? Well, this guy was 10 times what I remembered. He had helped me through some really hard personal things when I was at the school and he was a real human being, just how it's described this way in the book. He was so grounded, and everything he said sounded like he had a month to think of it. When I drove away it was like I was in a trance, and I immediately thought, I got to write a story about him.
Was writing about your own past as a starting point like some sort of catharsis? Were you just being creative letting your alter egos imagine what might've happened? Or something else?
Actually, the book was truly endless solving of problems. There's a lot of exposition, things the reader has to understand but it can never look and sound and feel like exposition. When you take on a premise like this, big things have to happen, the signposts, but I let the characters do it. It felt like something I couldn't let go of. It was a bit like Sleepless where … it felt like my job was just the experience of writing it. (Even though it took years), these people were in my head the whole time. And for the most part, they wrote the story themselves. They surprised me so often. Sometimes I had no idea this line was going to come out of somebody's mouth, or where they were going when they walked out the door.
That's the question you always have to ask when you're writing: What would this person do? You have to get in their head and trust the unconscious process. (The hard part) was telling the story in a way where you don't feel like you're being told a story. So, I tried to remove anything that sounded like there's a writer at work here.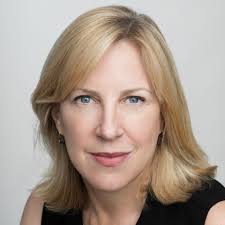 Your style, with the alternating points of view, the time flashbacks, seems very cinematic. Is this headed to the cinema?
I definitely want it to be a movie. There is something in process, we're making that plan depending on how the book does. And one reason it might be cinematic is because I learned to write that way. You have to have this incredible economy of words, 100 pages no matter what story you're telling. Which forces you to have discipline and to speak in images, keep things moving. So, I had this internal clock that got me through it — I had to just pretty much bust out every tool I had to tell the story.
I remember reading that Sleepless felt like it had been given to you, but also that you knew the film was going to be a monster even before you finished writing it. Do you have that sense here?
That night you're talking about (where Arch woke up and told his wife about Sleepless in Seattle, "You're going to see Meg Ryan on the cover of Premiere Magazine about this") I'd never had anything like that before. It was one of those moments where the whole world opens up and you see everything and then two seconds later it closes down again. But it was magical. [With the book], I trusted the thing that made me write it. I feel like I'm part of a process and that I had to do my job which is getting it out into the world. I don't have that kind of certainty (about success) that I did with Sleepless.
But anybody who reads it and takes it seriously is going to be rewarded. I have already heard from people who said it's helping them through grief or breakups. I didn't sit down to write something that helps people. That wasn't the impulse. But when is a better time than now for people who've destroyed each other to find the pathway to forgiveness? There's a lot of healing that has to happen now. What happens in the book is a 370-page healing process.
The 25th anniversary of Sleepless was just a couple of years ago and it got a lot of attention again. I know it was big just because it was your breakthrough, but how has it been for you to realize how it's lived on in hearts and minds?
I sat down to write a rom-com, the story about two people who didn't know each other, who ended up on top of the Empire State Building at the exact same moment. But it became something where I wanted to send a Valentine to the planet. I wanted people to feel love, believe in hope and possibility. I even figured they'd be playing games with the title for years after I thought of it, but I really didn't consider that people would still be watching it in 30 years. So, it was amazing that there was a screening at the Drive-in here in Santa Barbara on Valentine's Day and also at the Greek Theater in L.A., which just blows me away. And I still hear stories about how Sleepless changed their life or pointed out their kids that they said wouldn't exist without the movie. It feels great to be a part of something like that. I really do mean a part because all I did was write it.
I think it's great that you're doing your first event right here at Chaucer's, or rather via Zoom for Chaucer's, on the actual publication date.
It's home. I took my kids there to buy children's books when they were growing up, which gives this a beautiful poetic circularity.
You might also be interested in...