'Gone and Mostly Forgotten': Essays Keep Memories of Little-Known Santa Barbara Authors Alive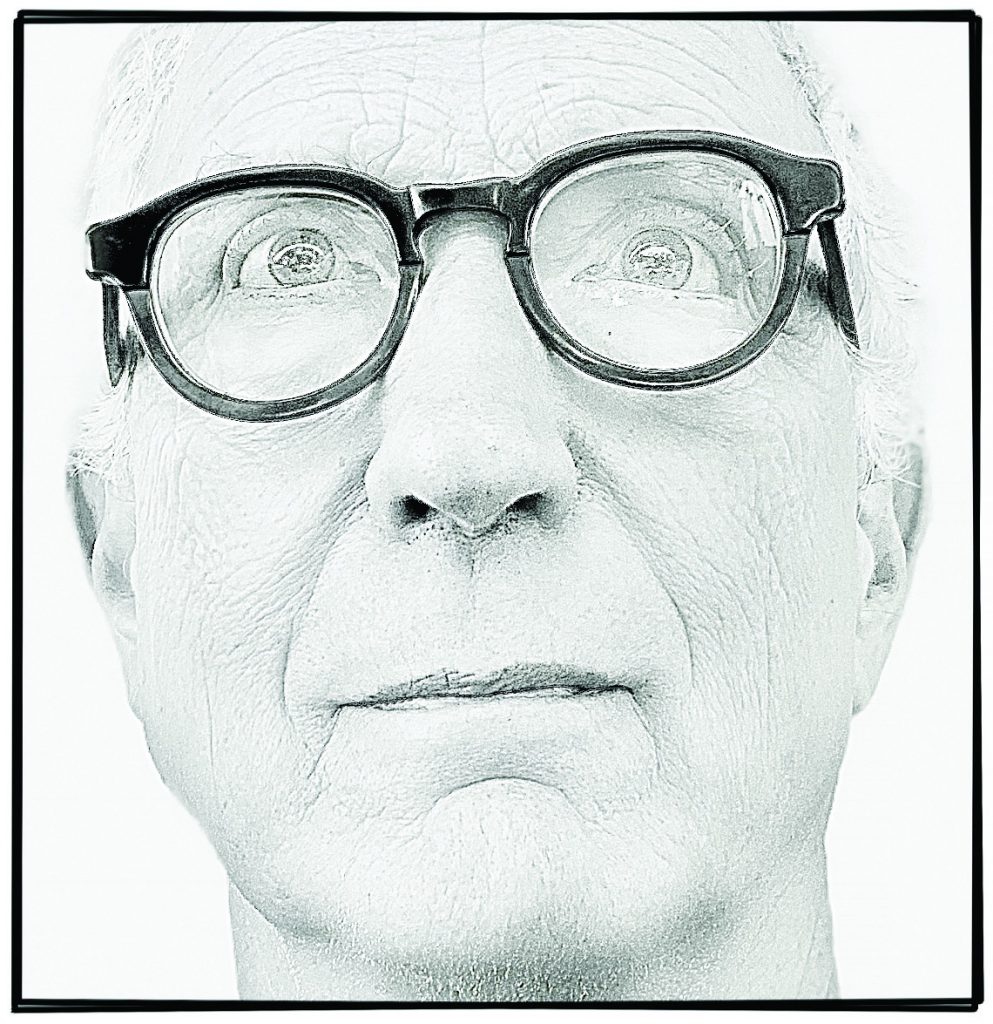 Shortly after moving to Santa Barbara more than four decades ago, Steven Gilbar found he spent a lot of his off hours from his day job as an attorney doing things that are all about authors and writers. An avid reader, Gilbar has also published more than 20 books over the course of his writing career, nearly all of them dealing with his favorite subject: books, authors, writers, and other literary matters. 
Sample titles include Good Books: A Book Lover's Companion, The Book Book: A Compendium of Lists, Quizzes, & Trivia About Books, and The Open Door: When Writers First Learned to Read.
A few of his works revolved not only around writers, but also his second favorite subject: Santa Barbara's literary world. Such was the case with Literary Santa Barbara: Between Great Mountains and a Great Sea, one of his first non-anthologies, which was co-written with Dean Stewart, a journalist with the News and Review, a precursor to the Independent. The 1998 book attempted to cover the waterfront of the local literary history, which turned out to be a lot richer than a lot of folks might have realized.
"It took many, many years, and it wasn't until after it came out that we realized we had been sort of foolish to do a book with totally no commercial possibilities," Gilbar recalled. "With that much time, we could have written it about L.A. or New York, and have a big audience. But at least we were named Local Heroes!"
Gilbar's latest, Published & Perished: Some Forgotten Santa Barbara Writers Remembered, is a sort-of sequel to that book, a collection of new essays that fills in the spaces cracked open by the original research at the end of last century, and attempts to advocate for, or at least visit with, some of the lesser-known writers who either called Santa Barbara home at one point in their lives, or passed through in a significant way.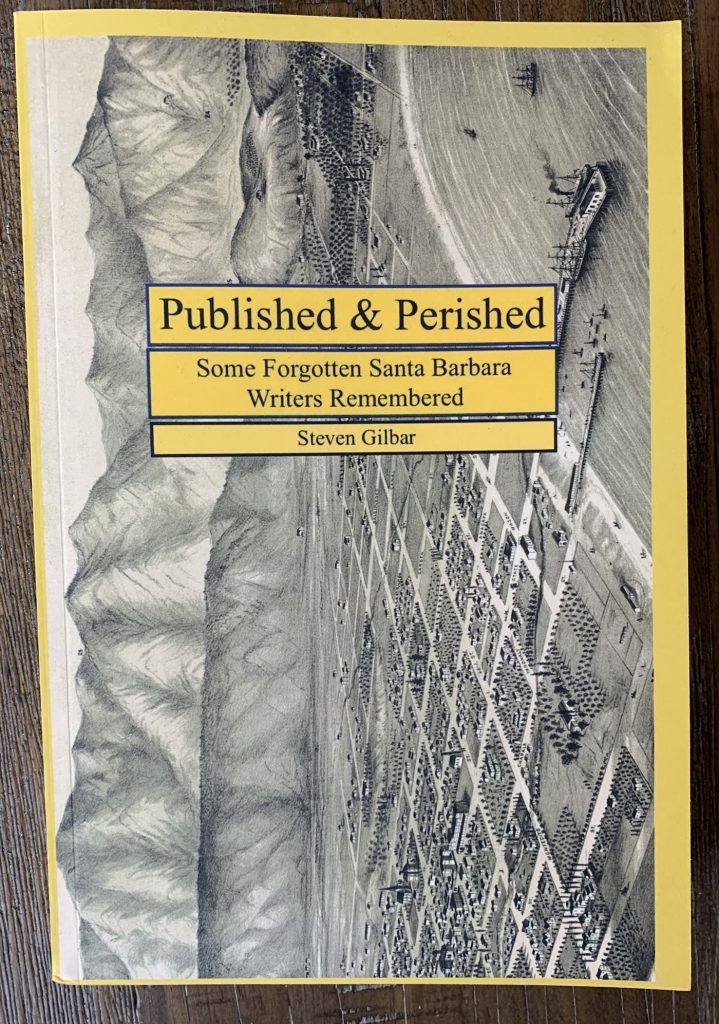 The advances in online searching made the work possible, said Gilbar, whose adoration of authors and words led him to create Speaking of Stories, the series where actors read short literary pieces aloud in front of audiences, back in the mid-1990s. The series just succumbed to dwindling audiences two years ago, and still lives on in the "Personal Stories" offshoot.
"I had retired and was getting a bit bored," he explained. "I remembered the earlier book and some of the names that were intriguing, but we couldn't find any more information about them. I thought, 'Why don't I look them up now, Google them and see what comes up.'"
Following additional research at local libraries, the result is a new collection of essays, arranged chronologically, with the earliest one dedicated to the poet Josephine Walcott, who is credited as Santa Barbara's first published writer. Gilbar says that her writing was of secondary interest to her somewhat scandalous life that included an affair with Col. W. W. Hollister, as well as co-organizing the local Spiritual Association and working for women's suffrage.
"These aren't the Sue Graftons and Ross MacDonalds," Gilbar explained. "It's about the writers who were here whose names are only etched in water. They're just gone and mostly forgotten. Now at least there's one book that mentions them in a sort of 'Kilroy was here' way."
Along the way, we meet such interesting characters as Ernest L. Thayer, the author of the immortal baseball poem Casey at the Bat. Thayer, who lived adjacent to the Miramar Hotel for almost 30 years, regarded the 13-verse poem "as mere doggerel," writes Gilbar, also noting that one critic called Thayer "a prize specimen of the one-poem poet. He wrote nothing else of merit."
Charles Stowe, son of and biographer of Uncle Tom's Cabin author Harriet Beecher Stowe, retired here where he wrote a newspaper column and published a book of his poetry that includes one called A View Over Montecito that begins:
"In softening light of closing day,
I love to walk this dreamy way
That crests the undulating hill,
When all below is calm and still.
For then before my charmed eyes
Sweet miracles of beauty rise,
As nature from her lavish store
Pours out the riches I adore."
We also learn about Gavin Arthur, the grandson of President Chester Arthur, whose maternal grandfather was Joel Adams Fithian, who founded what later would become the Montecito Country Club. Gilbar said Arthur was "larger than life" in his day.
"He had an incredible life. In the early 1930s he organized a commune devoted to art and literature in the sand dunes in Oceano and later founded and edited a monthly magazine called Dune Forum that he envisioned as a 'conversation in print about art, politics, and science.' Then he went to write The Circle of Sex, a study of male and female sexuality, in the early 1960s. He's one of the authors worth reading."
Other Montecito connections include poet Kenneth Rexroth, magazine publisher and famed art collector Emily Tremaine, and Patrick Mahoney, a journalist, nonfiction author, playwright, and opera librettist whose only work of fiction, Breath of Scandal, took thinly veiled potshots at the upper crust society of "San Benito." Mahoney called it "a city of the unburied dead in more ways than one. I learned later that for weeks on end the whole valley was wrapped in a high fog which meant that any casual visitor was forced to face two fogs: the physical and the mental!"
So, why should we care about a few of the writers whose work isn't really worth reading?
"Oh, well, almost none of them are worth reading," Gilbar said, "at least not by today's contemporary standards."
But, he said, they either led really interesting lives or actually wrote about Santa Barbara.
"Some of them wrote a book you've never heard of that is set here and have great descriptions. Nobody is ever going to read those books or probably even find them. But I like reading about what Santa Barbara was like in 1870 or 1920. I like to collect this kind of information to put it together in a meaningful way."
Gilbar also covers some of Santa Barbara's historical publishers and iconic bookshops, including the late and still lamented Earthling, which closed soon after Borders Books came to town, which itself eventually succumbed to Amazon.
In an event sponsored by Chaucer's, a bookstore that has survived, Gilbar will talk about Published & Perished with Montecito Journal columnist Leslie A. Westbrook over Zoom at 7 pm on May 3. Visit www.chaucersbooks.com/event. 
Classical Corner Continued: Collaborating During COVID 
UCSB Arts & Lectures' virtual House Calls series reaches a Zoomified zenith with a program by the beloved master cellist Yo-Yo Ma and Kathryn Stott, the acclaimed pianist and Ma's musical partner for more than 35 years. The pair will perform selections from their new album, Songs of Comfort and Hope, that was conceived last April in contemplation of the new reality produced by the pandemic. The repertoire features fresh arrangements of traditional folk tunes, pop songs and jazz standards as well as mainstays from the western classical repertoire to encourage a sense of community, identity and purpose. The video that premieres at 5 pm on May 5, will be followed by a chat-based Q&A session moderated by Yo-Yo Ma. Admission is $10. Visit https://artsandlectures.ucsb.edu.
You might also be interested in...