Finding Hope in the Dark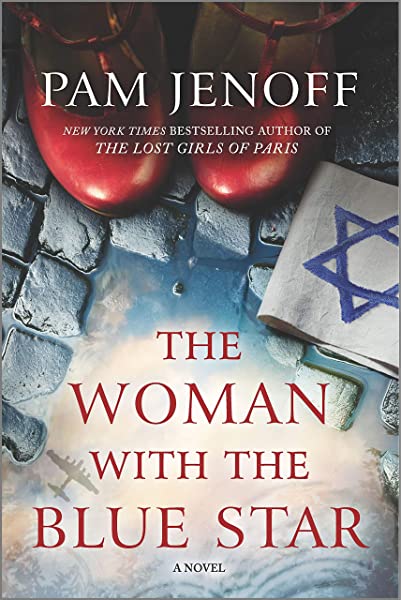 Deep in the sewers of Kraków dwell humans, hiding, starving, barely surviving.  NY Times bestselling author Pam Jenoff (The Lost Girls of Paris) has finished another taut historical fiction. Imagine living in darkness and filth for over a year? That is the premise – based on true events – of The Woman with the Blue Star by Pam Jenoff. Set in Kraków in 1942, Sadie is eighteen years old, on the verge of womanhood. Instead of parties and dances, she is forced to hide beneath the city to escape the liquidation of the Jewish ghettos where she and her family have been living. Sadie forges an improbable friendship with Ella, an affluent Catholic girl who happens upon a pale face staring up from a sewage grate. Ella begins to sneak her food, an act not without its dangers, as Ella's stepmother is sleeping with the enemy. For Sadie, the friendship that grows is a physical as well as mental lifeline. Sadie suffers one heartbreak after another, nearly giving up hope of ever living above ground, when she is told, "Find the things that give you hope and cling to them." 
Jenoff paints a vivid picture of Kraków under Nazi rule and the idea that bravery and courage is doing what is right, that we go on for others, when we cannot go on for ourselves. Though the sewers are quite literally a metaphor for the dark heart of humanity, the reader is left with hope, as the world is full of people willing to sacrifice for others. The surprise ending will leave readers reaching for their Kleenex in this emotional, riveting novel.
Jenoff told me she was inspired by the real survivors of the sewers and their finding "human connection in such isolating circumstances." Relevant today. For more tales of survivors, visit the Jewish Federation of Santa Barbara. 
More stories: We Begin at the End by Chris Whitaker is set in a small California town. Prepare to fall in love with the local police chief Walk; Star, a drug-addicted beauty struggling with memories of her sister Sissy's tragic death; and Star's children, fragile five-year-old Robin and thirteen-year-old Duchess, a self-proclaimed "outlaw." When Vincent, the man who killed Sissy, is released from prison and returns to town, he sets off a chain of events that will lead to another death, arson, and secrets bubbling to the surface. You see, Star is in love with Vincent. And Walk was the best friend who turned him in thirty years ago. This is a thriller that will keep you turning pages until the heart-wrenching end.
The much-anticipated release of Chanel Cleeton's The Most Beautiful Girl in Cuba is a historical novel based on real-life Cuban rebel, Evangelina Cisneros, who in the late 1800s was unjustly imprisoned in a Havana jail, and made a daring escape with the help of a William Hearst newspaper man. Cleeton weaves the story of a girl reporter, Evangelina, and a secret courier for the revolutionaries in this nail-biting story that helped compel American into the Spanish Cuban war.
You might also be interested in...