Arts in Lockdown #26: Dancing It Out with Harout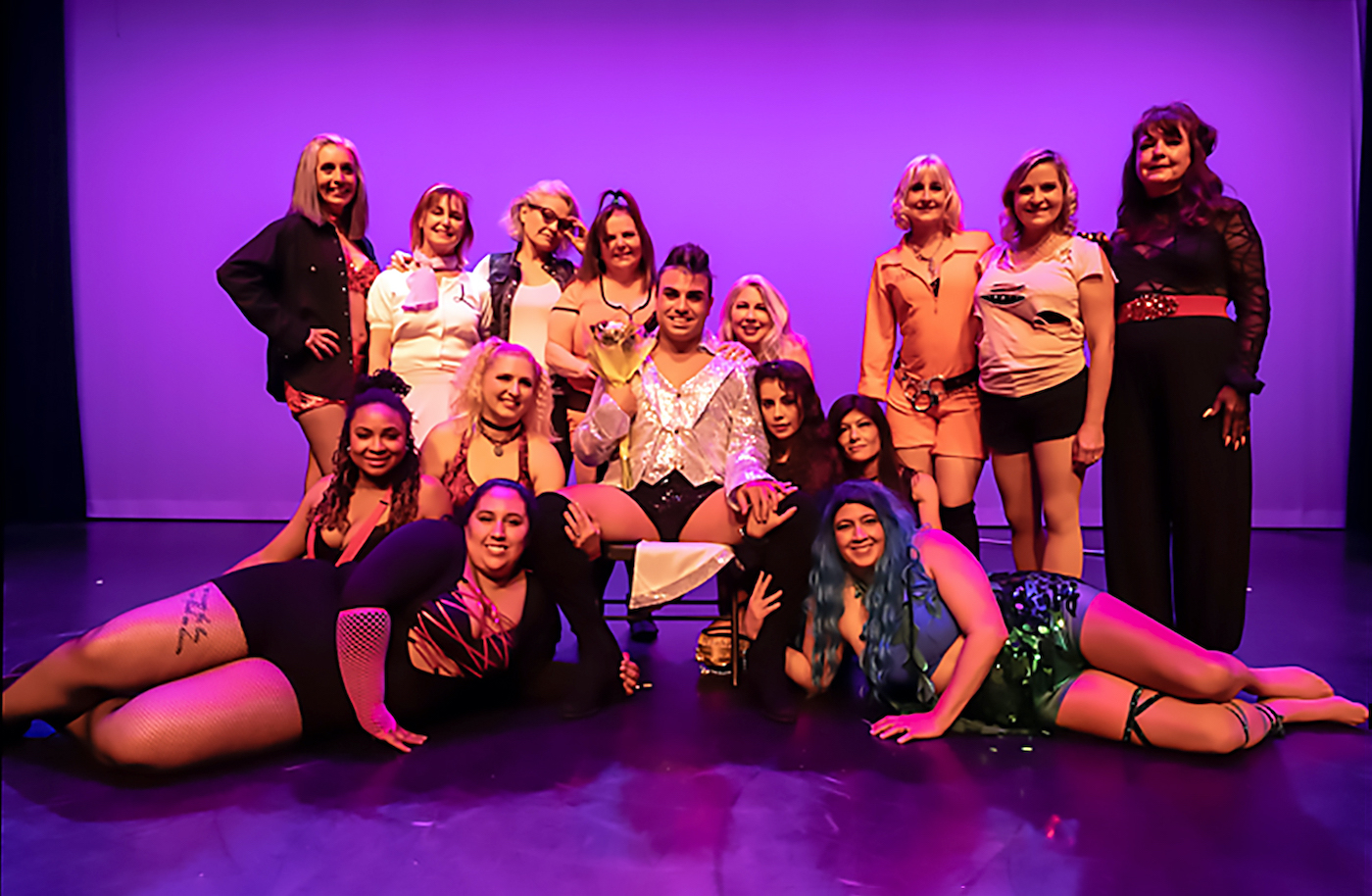 Professional dancer-choreographer Harout Aristakessian self-describes as being at the intersection of three nationalities – Lebanese, Armenian, and American, as well as a gay-feminist-cisgender Christian, ultimately seeking to break the social constructs of sex, gender, race, nationality, and creed through dance. 
He is the founder and artistic director of the Dance with Harout (DWH) Performance Company based in Los Angeles and Santa Barbara, once voted best Dance Ensemble in the 2017 SB Downtown Holiday Parade.
With a natural instinct to dance as a child, he began his career at age 15 with a scholarship award from the L.A. Millennium Dance Complex. From his first gig at 16 at the Troubadour, he went on to the 2017-2018 NBA Clippers Performance at the Staples Center; the Disney Channel's So Random in 2011; Solid Gold Tribute to Project New Hope/Dancer El Cid LA in June 2011; opening for Vesta Williams in L.A. in 2013; opening for Shante Moore; dancer in the PopK Concert LA Coliseum in 2014; and music videos for Cody Simpson.
He has also worked with Darcel Wynne (Solid Gold), Darrien Henning, and Leslie Scott.
Harout is an expert in jazz funk, hip hop, heels technique, burlesque, modern, and jazz dance.
He earned a Bachelor of Arts in Communication with a minor in LGBTQ Studies from UCSB in 2013, while also earning an Associate in Arts in Choreography and Dance Technique and an Associate in Science in Dance Teaching from Glendale Community College in 2011.
Talented, open, and ready to teach dance to anyone at any level, here is our interview:
Q. Talk to us about what diversity, equity, and inclusion mean to you.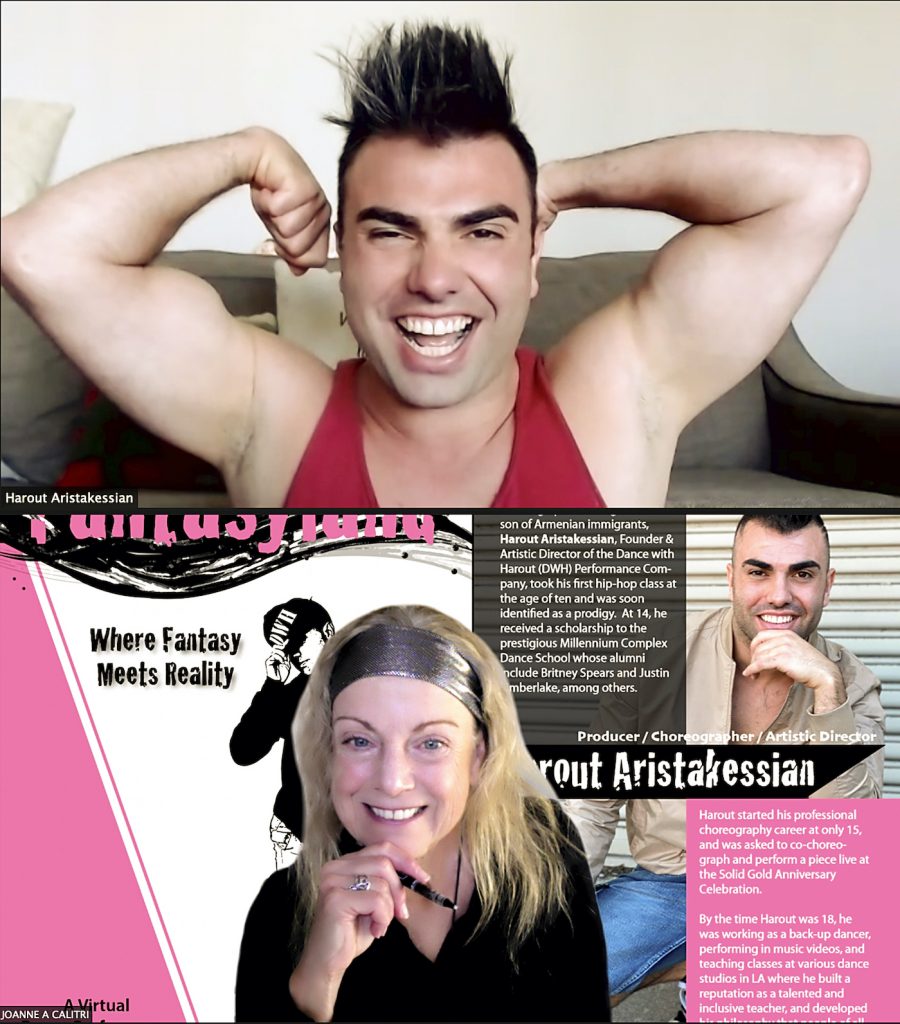 A. As a first generation Armenian-American in a bilingual household growing up in poverty in L.A., I had to acclimate to American culture. I grew up in a very conservative, homophobic community, and did not come out till I was 19. When I received my scholarship to train in L.A., all the classes I signed up for were hip-hop to show masculinity because of the family community. 
I did not start dancing in heels and other genres until I decided to love myself enough to come out. I faced racial profiling experiences at a young age, getting frisked at airports being Armenian, and told I was "too hairy" for an audition. Being gay was hard on my family, however they did support me in the arts, my mother is accepting of it, we get along great. I tell her she's "my girlfriend."
What shifted it all for me was I decided to stop making people wrong for not accepting me, I just accepted them, which eventually helped them accept me. I believe, when you love yourself, you will always give yourself the opportunity.
Often the diversity is what separates societal members. As a performer if I can show the unity within the diversity through intersectionality, then I am performing in a magical way. It's important to me to have an all-inclusive mentality for myself, do perspective taking, be cognitively complex, staying away from absolute statements and practicing emotional intelligence. That is the core of who I am and transcends through the types of dance arts I create.
As a choreographer, I create choreographies that can reach the masses. As a teacher, it is important to me to make sure each student feels acknowledged and represented through my art.
How did you navigate lockdown as a dancer-choreographer?
For me the future is now. Waiting for the future prevents me from taking action in the present. All I have control over is my identity as a dancer, choreographer, and teacher. What I can do is keep training and creating, and not worry when the show is returning.
I tell my students, the future is now, do it now, create possibilities, eliminate confusion, and be clear. We are here for the journey as opposed to the performance.
How did you teach dance during lockdown?
I took one week off when it first hit, and one of my L.A. students Nabulungi asked me what the contingency plan was if the lockdown goes past two weeks, and I shifted the teaching to Zoom.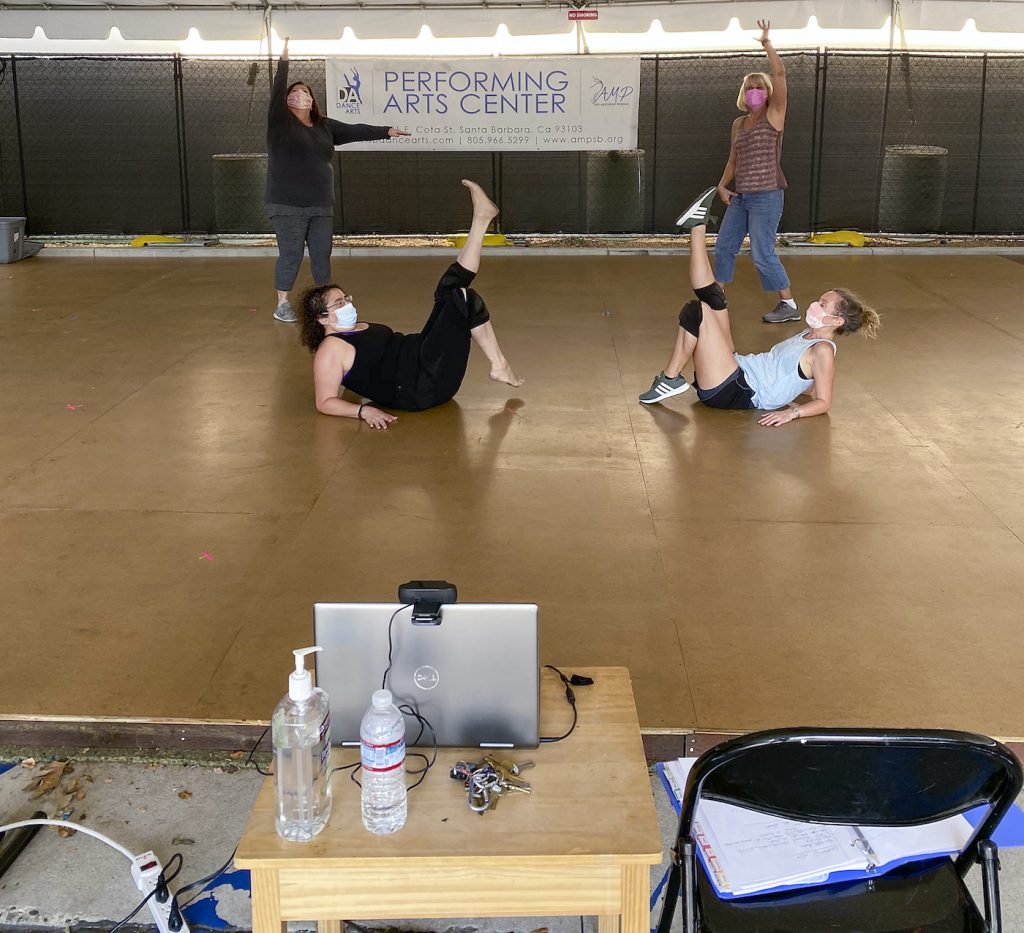 I was very fortunate that all of my performance company students shifted to Zoom seamlessly, which helped me stay afloat. Leading the performance company rehearsals online was very challenging at first because I am not computer savvy; I had to teach myself so much. I eventually got the hang of it and led amazing Zoom teaching sessions with breakout rooms, mirror flipping, sound sharing, uploading formations to Zoom, and using annotations as I guide them through their transitions. 
I made a really cool video using dots to represent a dancer with their initials so they can see how they are supposed to move around the stage. It was fun, interactive, innovative, and definitely made me very creative. I did lose a significant amount of students, once dancers found out the show wasn't going to happen in June 2020. I started with 36 students and lost more than half of them due to COVID, and my open cardio/technique classes dropped drastically to one to three students. I teach one open cardio dance class a week on Zoom Saturday mornings at 11 am. Socially distant, masked dance classes in person are at SB Dance Arts in their outdoor dance studio, and at Warner Center Park Los Angeles.
What do you do to stay creative?
I listen to music. Music really helps me get inspired and create. My choreographies come to me, I can be laying down and I'll see myself do an entire eight-count in my mind, and I also create while driving. Shhhh… don't tell my mom. Haha!
I think because I dig deep as an artist and go to the root of my essence, I'm able to just allow the art to come to me in an unadulterated form. I put in a lot of effort to have self-awareness and I think being an advocate for my mental health allows me to have a clean slate to allow the creativity to flow.
When I perform, I'm in the present, my brain shuts off and I don't think about any stress or my to-do list. When I choreograph, I get to express myself through movement which is beautiful. When I teach, I inspire people to be the best version of themselves. I love it all.
Have any dance shape tips for lockdown?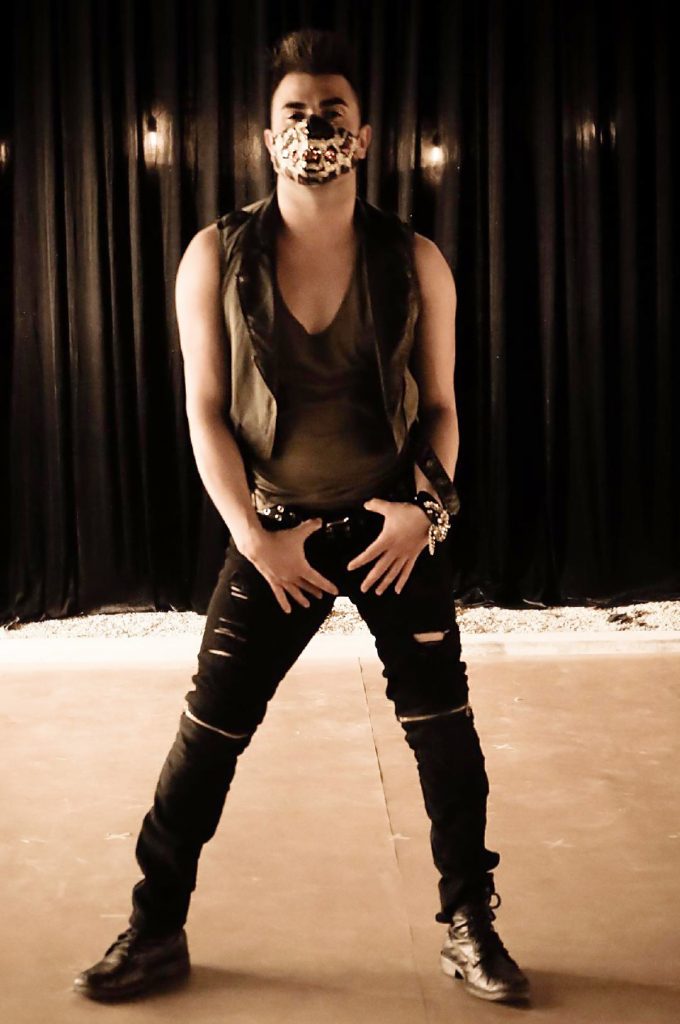 [Laughing] In the beginning, they said, "It's only two weeks," and I thought "Ok, I'll take time off, my body needs it." I was eating and enjoying the ride — but then I realized, lockdown was not going to end soon, and gyms were closed. I searched online for workout weights, which were sold out, so I used water bottles and my own body weight for resistance and strength training. I designed my own at-home workout of stretching, weights, dance techniques, foam rolling, and later, added a Bo-Flex machine.
What was your arts influence during lockdown?
I create a lot of dances circling around mental health, same sex love, being confident, owning your truth, breaking down societal constructs, etc. All of these dances could potentially have an amazing influence on the human condition. Even if people aren't open to the messages, a seed is planted. Some type of thought becomes present after a viewer has been exposed to artistic expression and can influence the human condition in several ways.
What's next for you?
I need to make sure whatever I do next lines up with my values as a person, where I'm operating from love and giving people the space to be who they want to be unapologetically, to shift a trajectory into my roles as a teacher, choreographer, performer, and artist.
What is your dream collaboration?
I would love to collaborate with Britney Spears as a dancer or choreographer. I'm such a Britney fan, and a big follower of the #FreeBritney movement. If she allowed me to create dances for her with my artistically profound perspective, it would be a healing and blissful collaboration. I've always worked with people who are one person away from connecting me to her. So, I'm getting there!
How do you give back or pay it forward?
During lockdown, I did a charity fundraiser class virtually for the genocidal attacks made on Artsakh in October 2020 by Azerbaijan and donated $2,200 to Armenia. I do sliding scales for students who do not have money to pay for the services my community organization provides because it's about the art, not the money. I just produced, Fantasyland: Where Fantasy Meets Reality, a benefit show for the SB Center Stage Theater and Dance with Harout and is still available to view with donation.
I have collaborated with the Breast Cancer Resource Center of Santa Barbara in leading body positivity classes for women suffering from breast cancer. I've worked with the Teddy Bear Cancer Foundation, educational institutions where I've given lectures on running a dance business and the LGBTQ+ Pride Center at Glendale Community College in Los Angeles.
What is the world looking for? What do you want to change?
I feel like the world is getting creative right now for my generation. I think we are learning how to roll with the punches during COVID. I want to change the societal constructs that exist. I want to educate the world on communication, how words are constructed and how those constructs have a direct effect on our expression and how we perceive others.
411
Instagram: @DanceWithHarout
Facebook: facebook.com/DanceWithHarout
YouTube: youtube.com/DanceWithHarout
You might also be interested in...